Boy did we have a busy weekend!
Somewhat last minute we decided that we had to do Connor's birthday and baptism celebration this past weekend because there were no weekends in June that worked for our family. Even though we kind of threw things together it ended up being a really great day!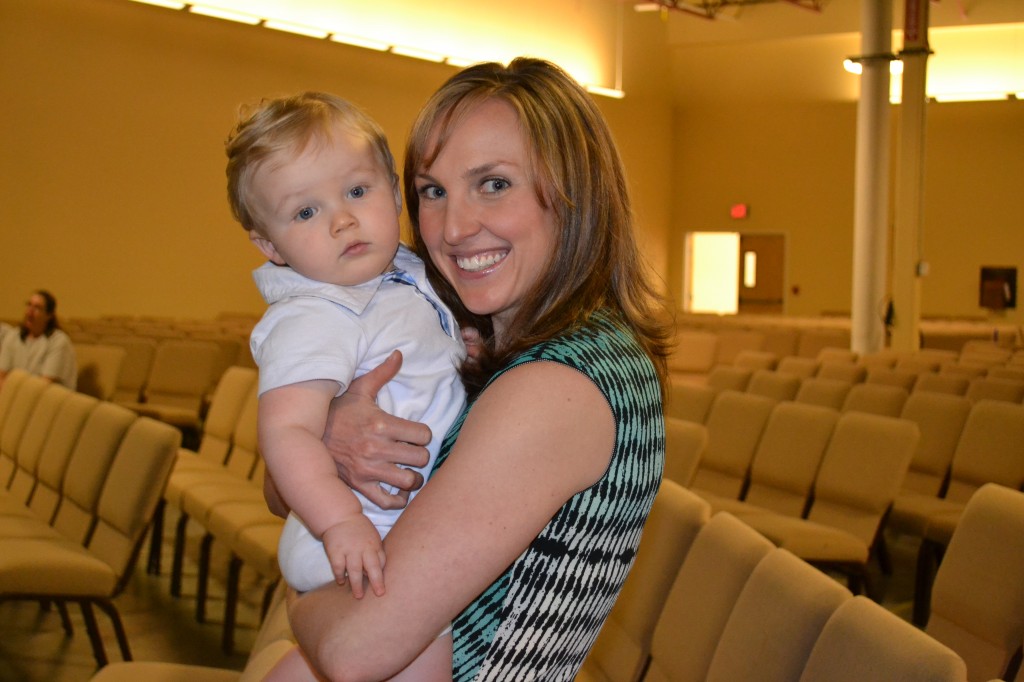 We went to New England Chapel (the best church ever) and CJ was baptized by the same Pastor (and good friend) who married us four years ago!
It was just immediate family at the ceremony.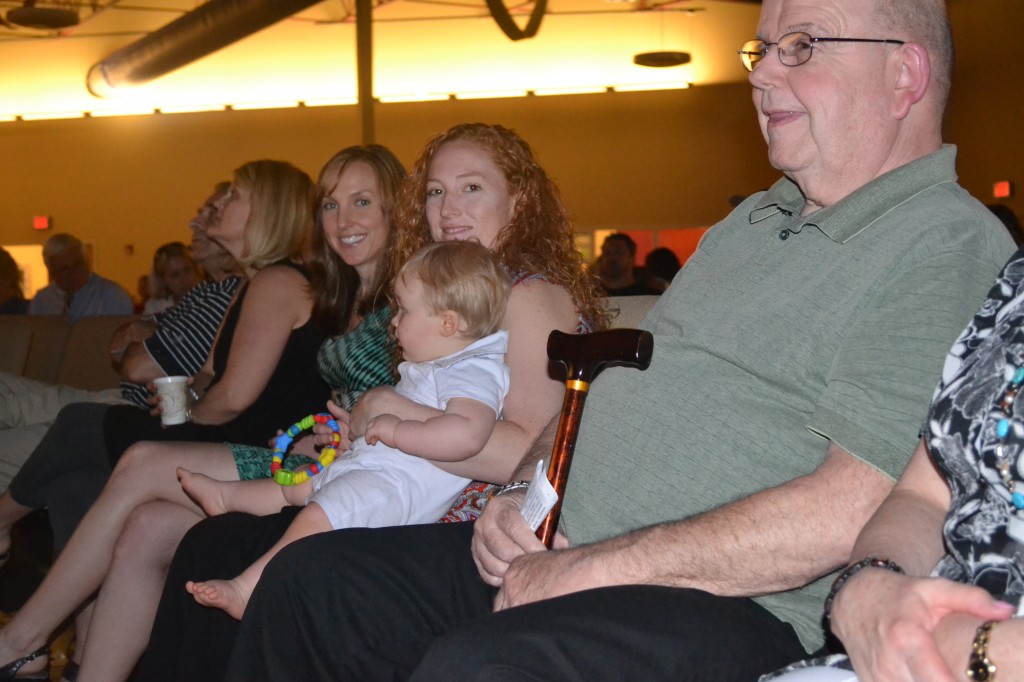 Connor was so funny and sweet during the baptism.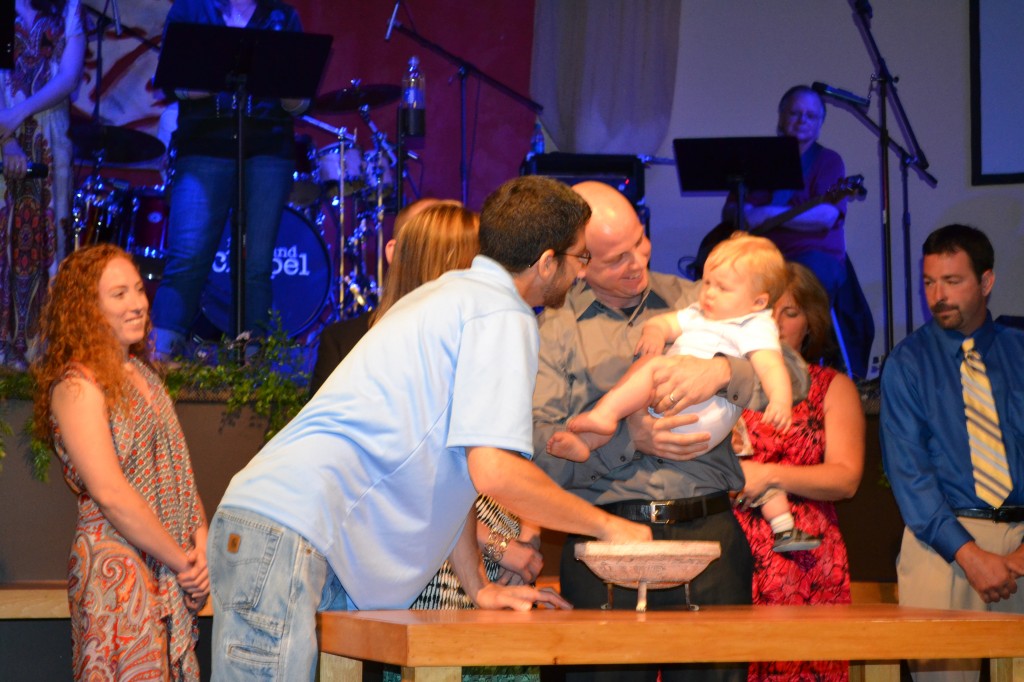 He kept giving a look that said exactly what we could tell he was thinking…"Dude…why on earth do you keep putting water on my forehead?" It was priceless.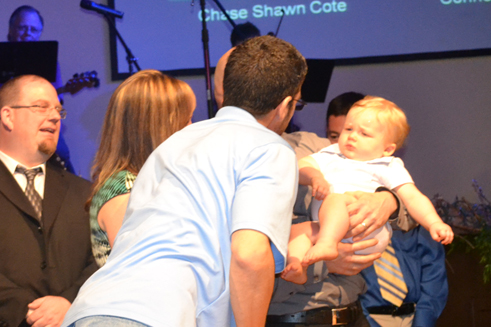 CJ with Grammy and Grampy…
and with my sister (his Godmother).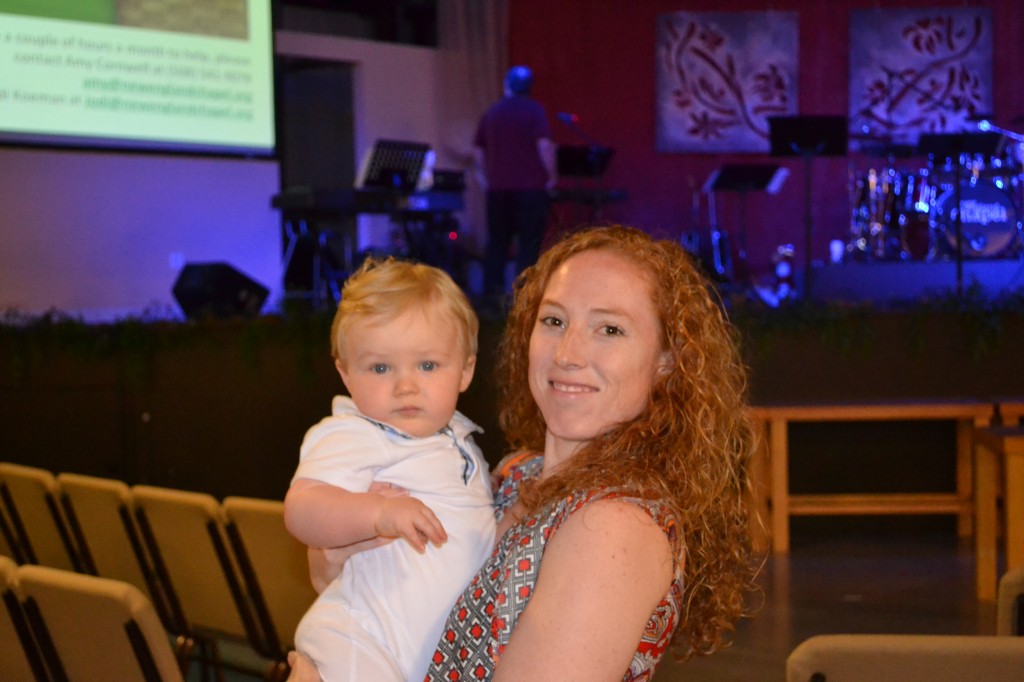 After the baptism we headed back to our house for the party! I thought combining his birthday and baptism worked out really well.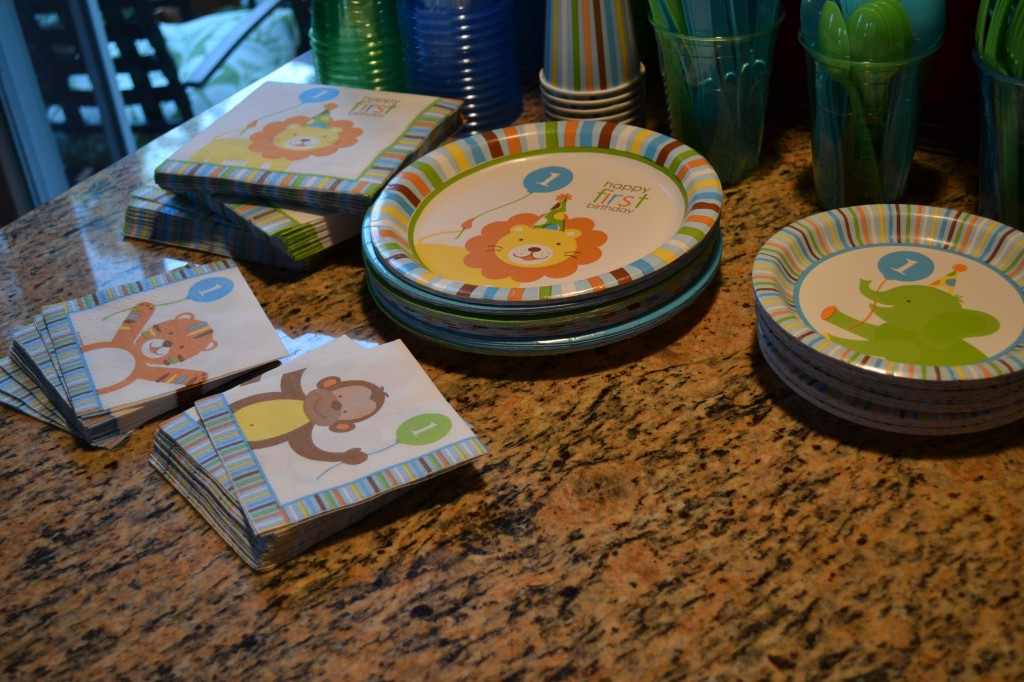 Obviously CJ thought so too!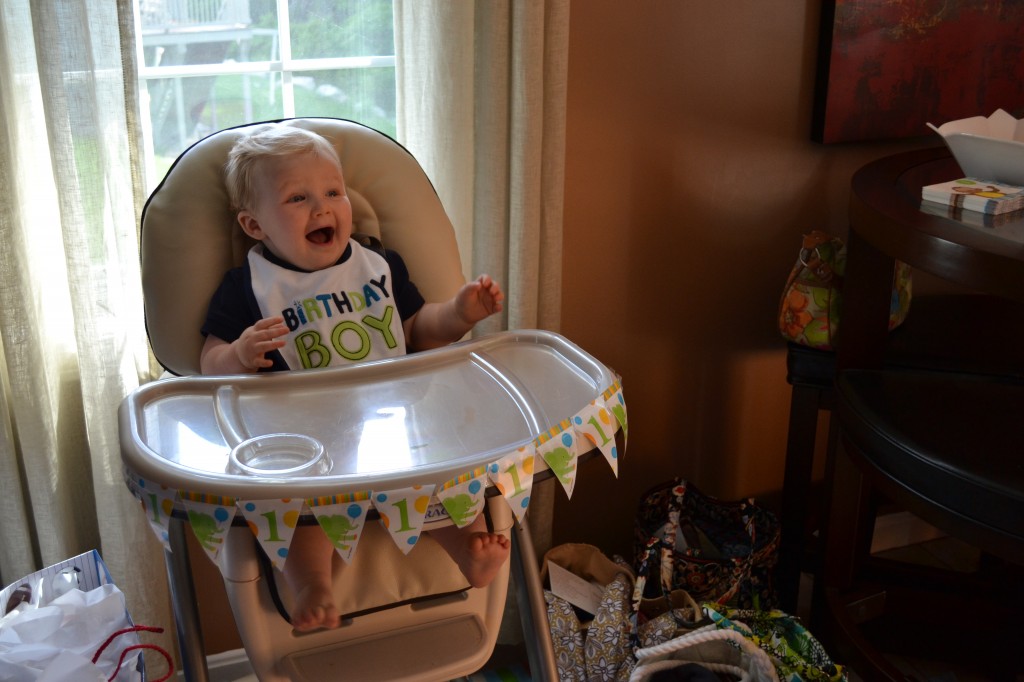 A family friend of ours made some cupcakes for the party and they came out so stinkin cute. I told her that I was looking for cupcakes with animals (to match the plates I got) and she came up with lions, monkeys and elephants.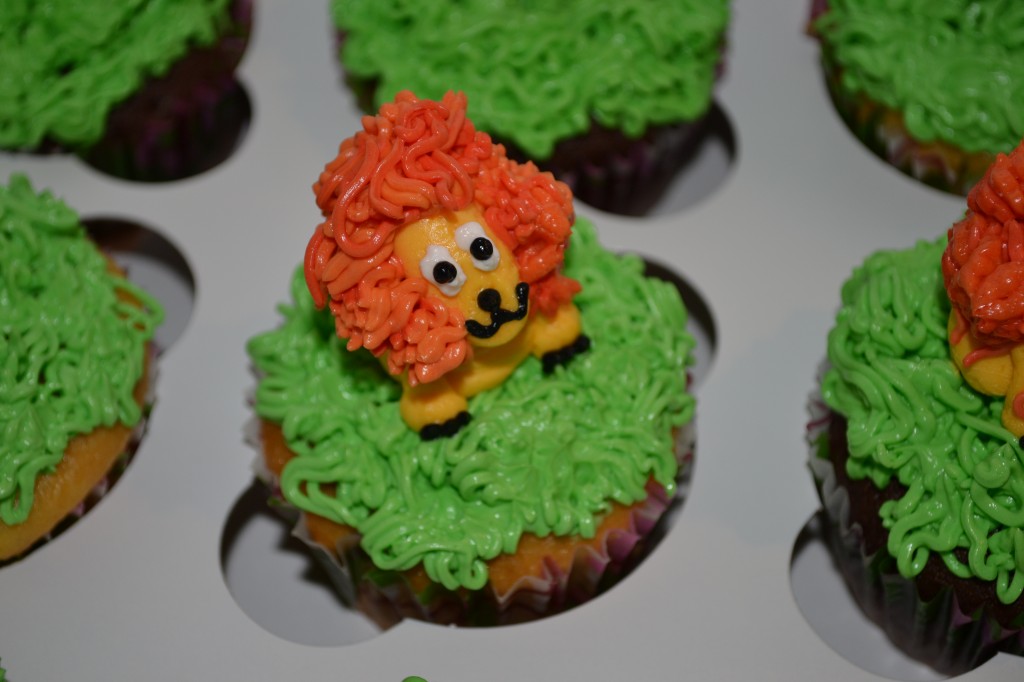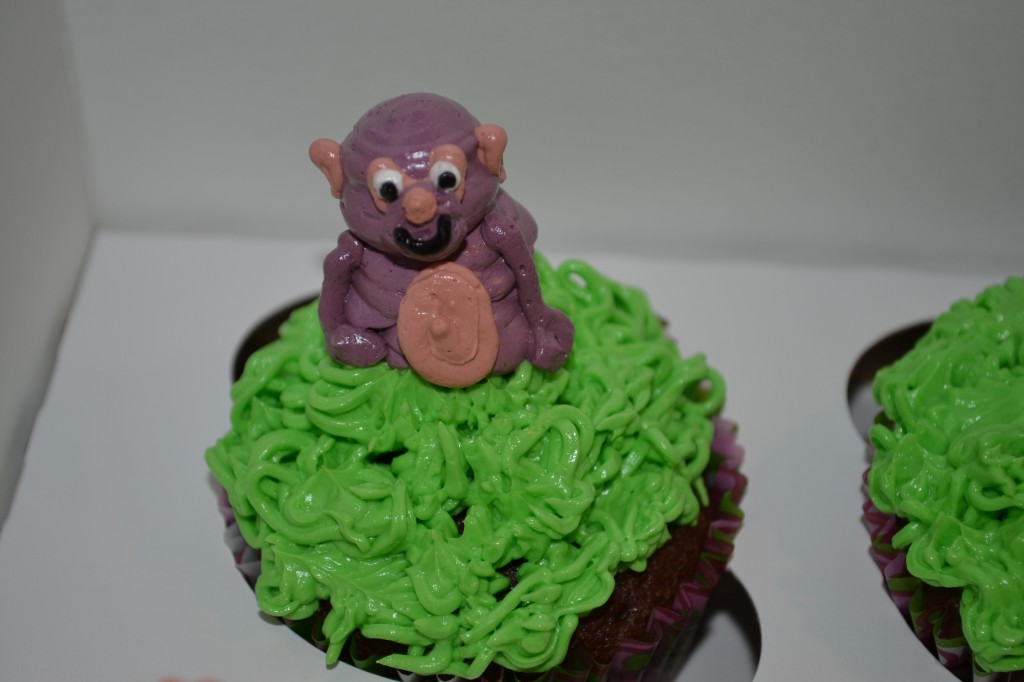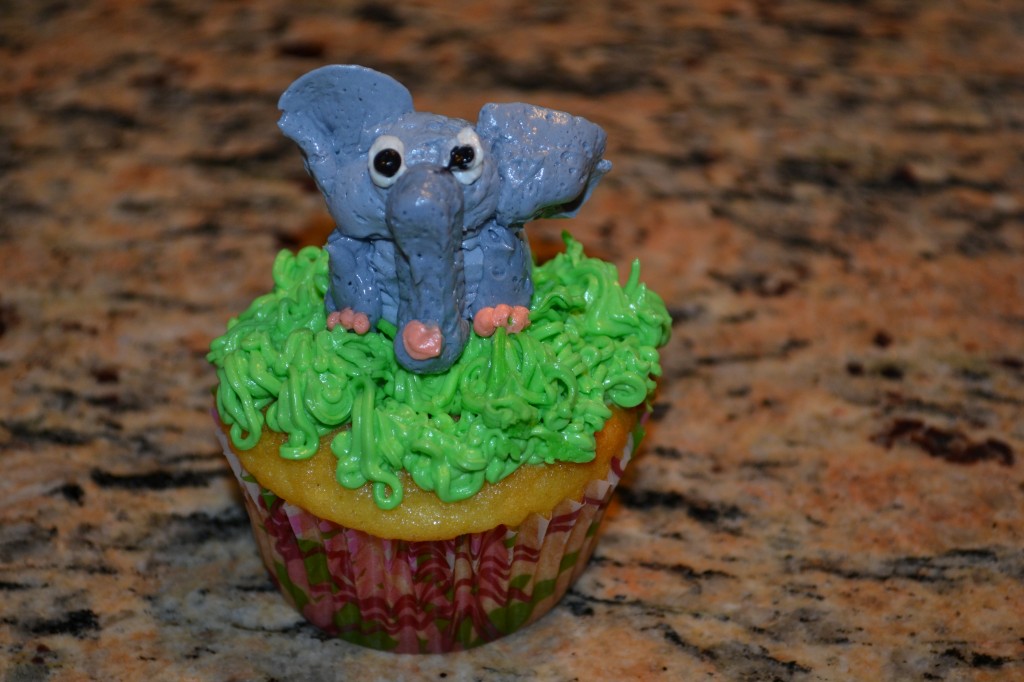 If you live in the Boston area and need any baked goods, I highly recommend you contact her. She does such a great job! Check out some of the other things she's made on her Care's Bakery Facebook page.
We sang Happy Birthday….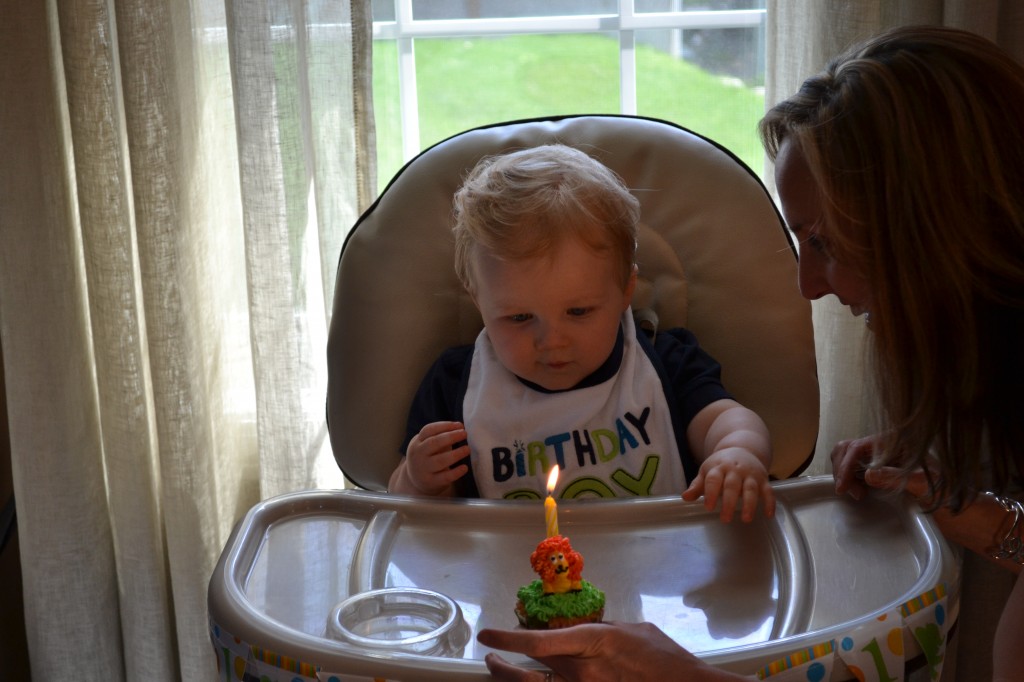 and CJ dug right in!
He really didn't get that messy…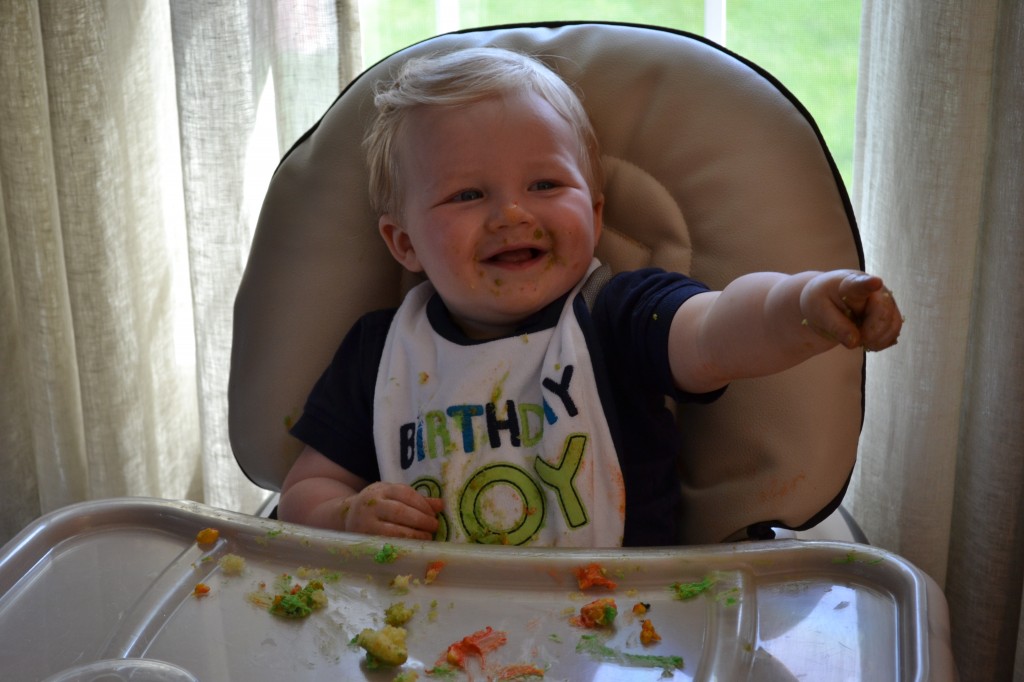 until his dad smooshed a cupcake in his face. Let's just say CJ did not like that.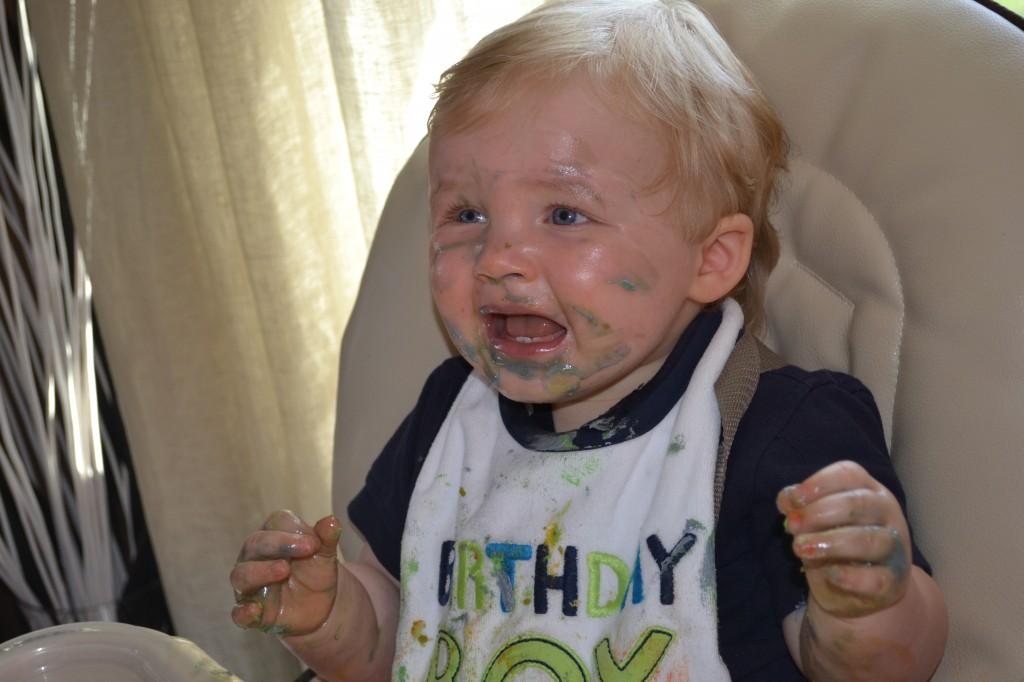 We opened a ton of presents and after that CJ was so tired. Look how red his eyes were. I think we wore him out!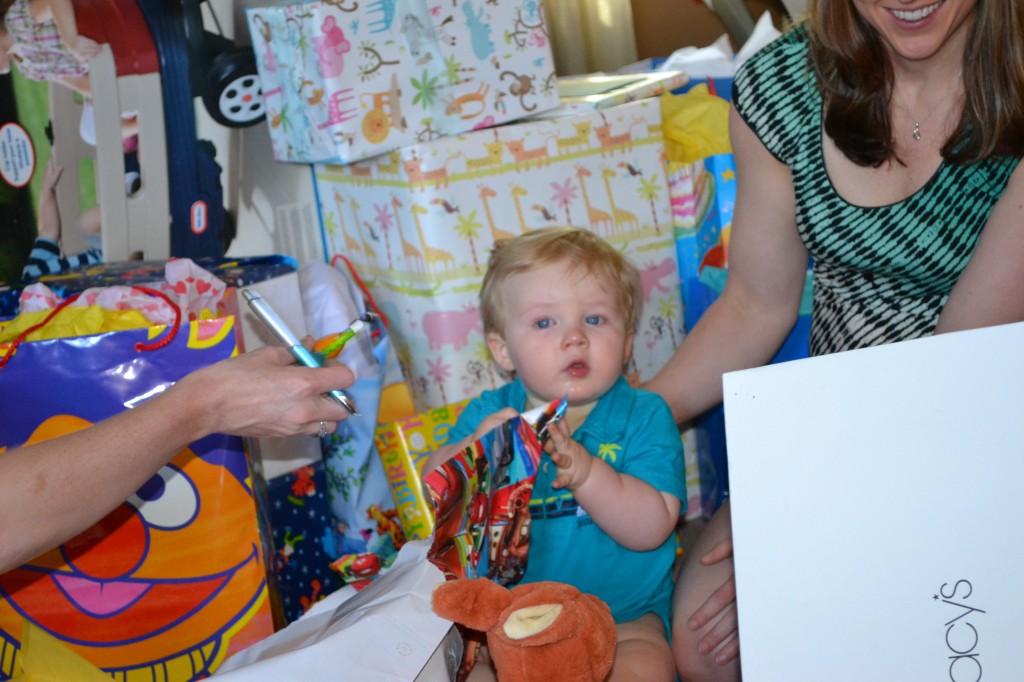 We had a great day with family and friends. CJ has so many fun new toys that we can't wait to play with. Thank you to everyone for making this such a special day for my sweet little boy.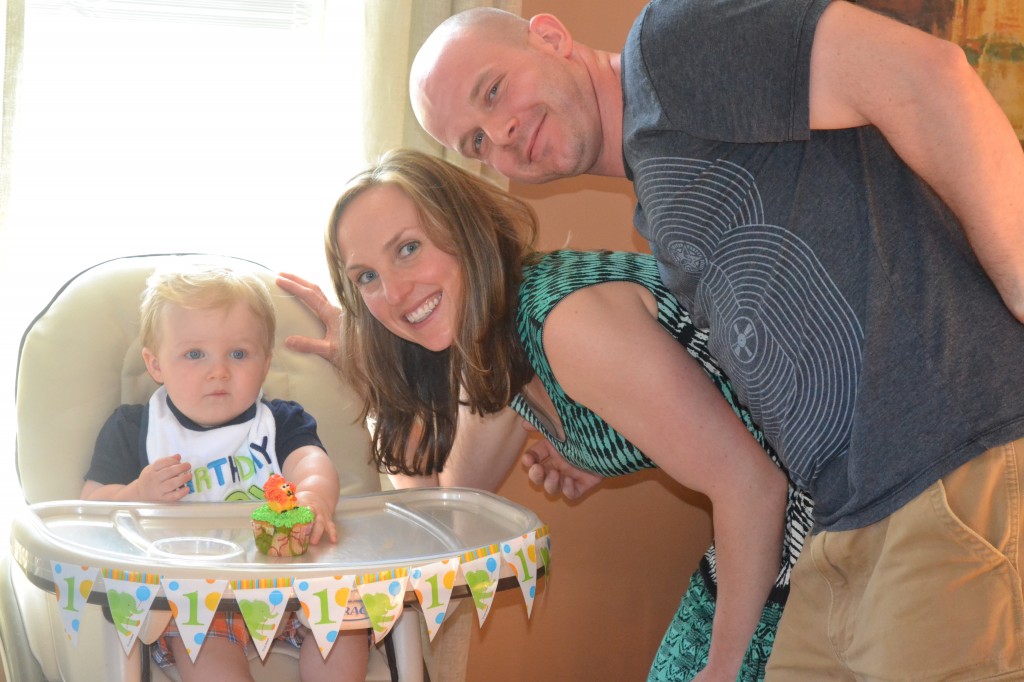 Someone asked me if the first year went by fast or slow. I didn't even have to think about it…it went FAST! Even after having his first birthday party, I can't believe that he'll be one year old in just a few short weeks.
Moms, do you think that time goes by way faster or more slowly now that you have a child?
Anyone do anything fun this past weekend? (Or better yet, any fun plans for Memorial Day weekend?)
8 Responses