I celebrated my first official Mother's Day this year.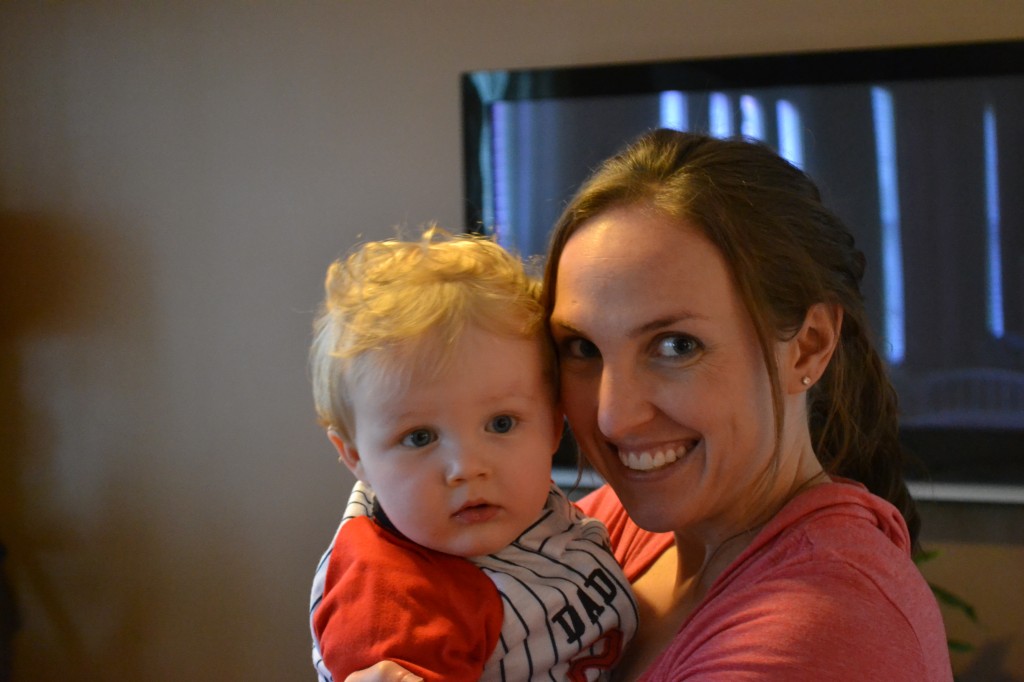 Last year around this time CJ weighed about a quarter of what he weighs now and was swimming around in my belly. Amazing how much changes in just one year!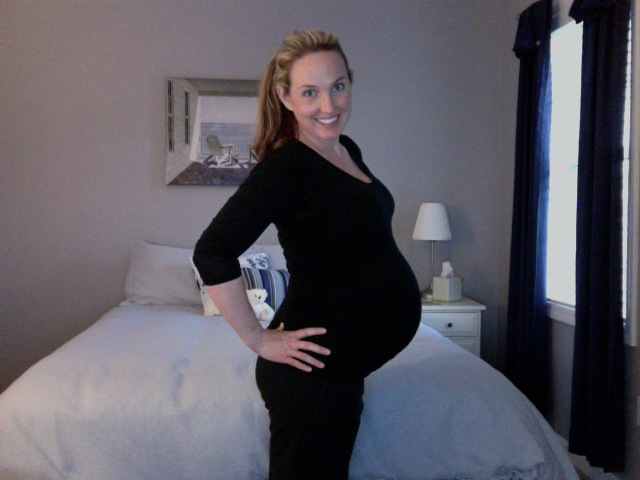 Being a mom is certainly different than I would have imagined. It's one of those things that you really can't fully understand until it happens to you. Everything 'they' say is so true. Time speeds up. You love this baby more than you ever could have imagined. You wonder what you did with all of your free time before you were a mom. Oh, and that moms have super powers. Sometimes it really does feel that way (and sometimes it really does NOT  feel that way at all). When I have a productive day and a happy baby I really do feel like I have superpowers. Then there are the days where I just want to curl up in a ball because I am so tired and feel like I am doing everything wrong.
That said, not a day goes by where I don't feel like the luckiest mom ever. I have a healthy, sweet, happy baby boy.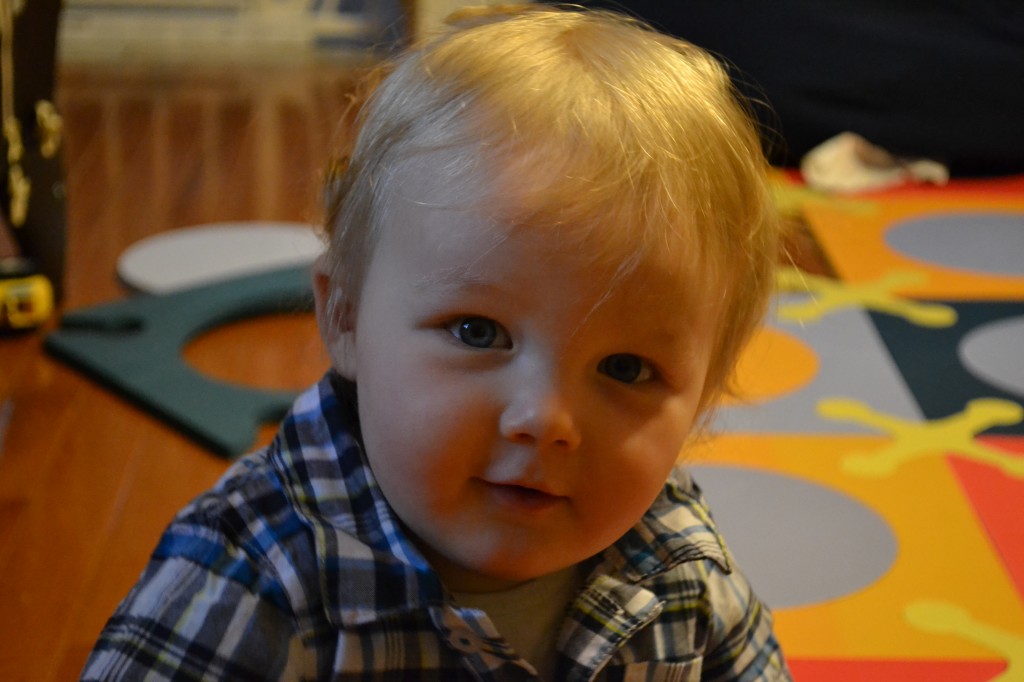 I appreciate my own mom a lot more now too. CJ is lucky to have her as a grandmother!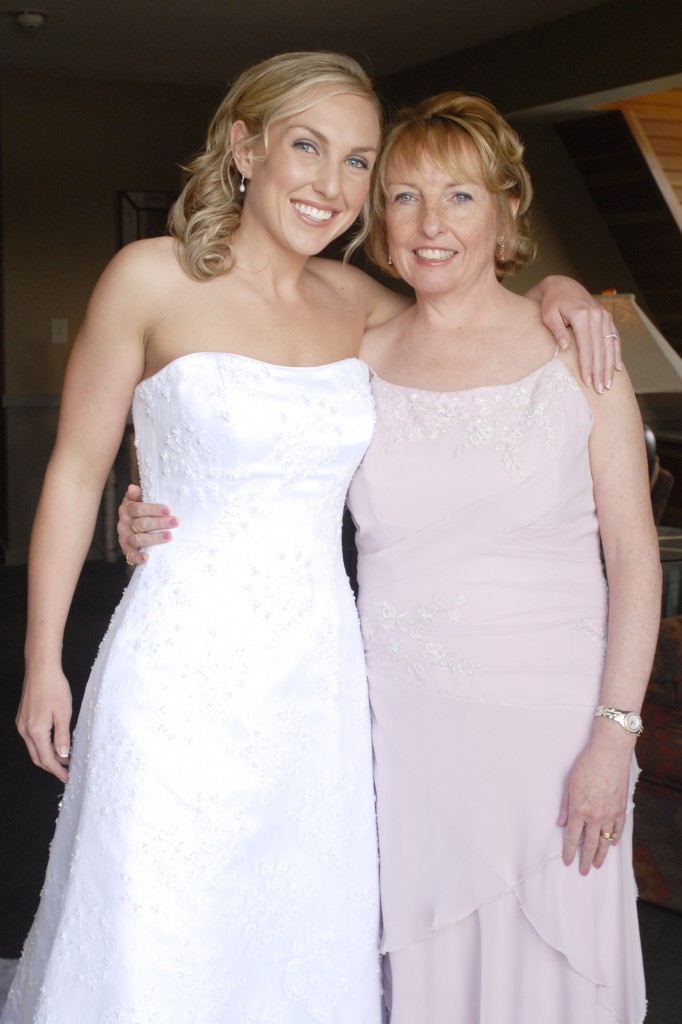 CJ had a big first this weekend too. I looked at him at dinner one night eating his berries and realized his hair was getting a little out of control.
That picture is a bit of a hot mess…so here's another 'before photo' to prove that his hair was crazy, but we did our best to keep it at least a little under control.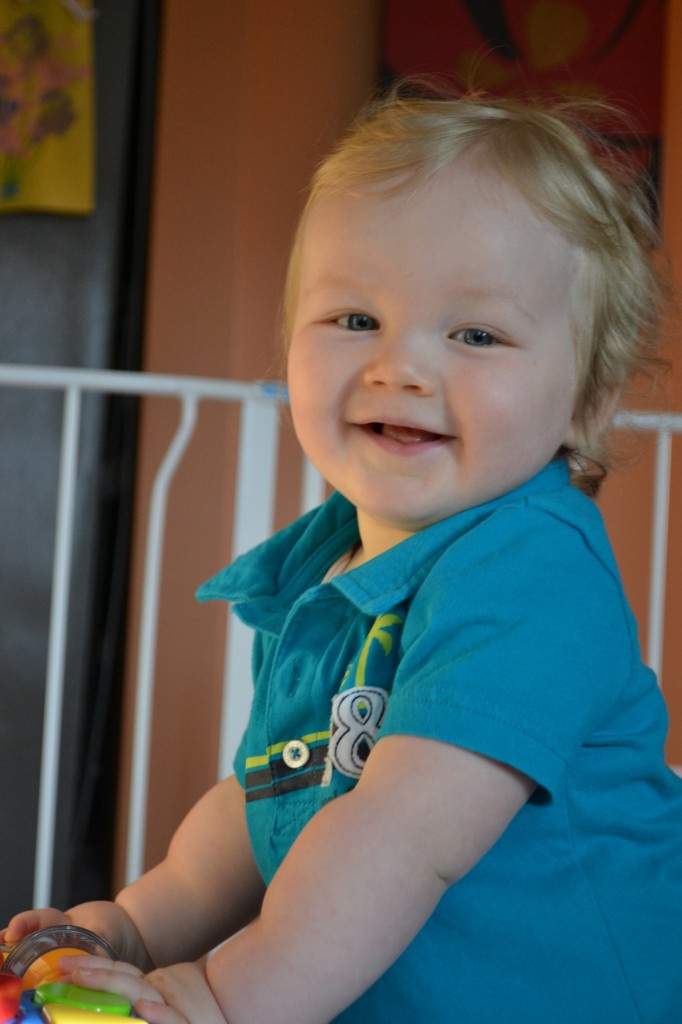 We made an appointment with Sayda at The Salon at 142 in Westford. She was great with him!
He sat up like a big boy and wore a cape.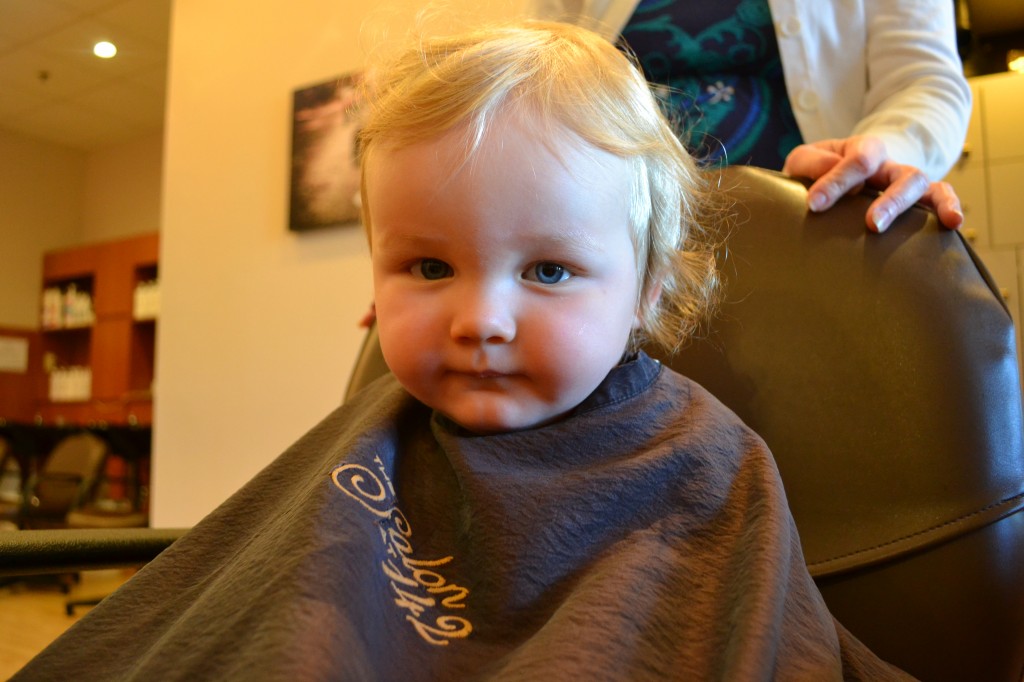 She showed him the buzzer first to get him comfortable with the noise and vibrations.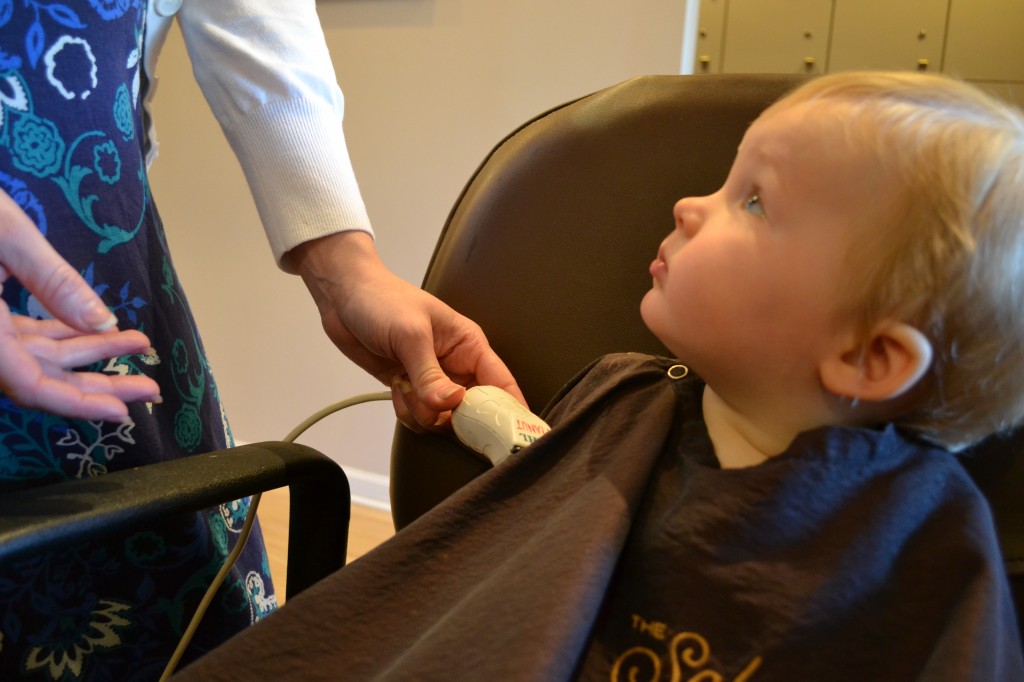 He thought it was kind of funny.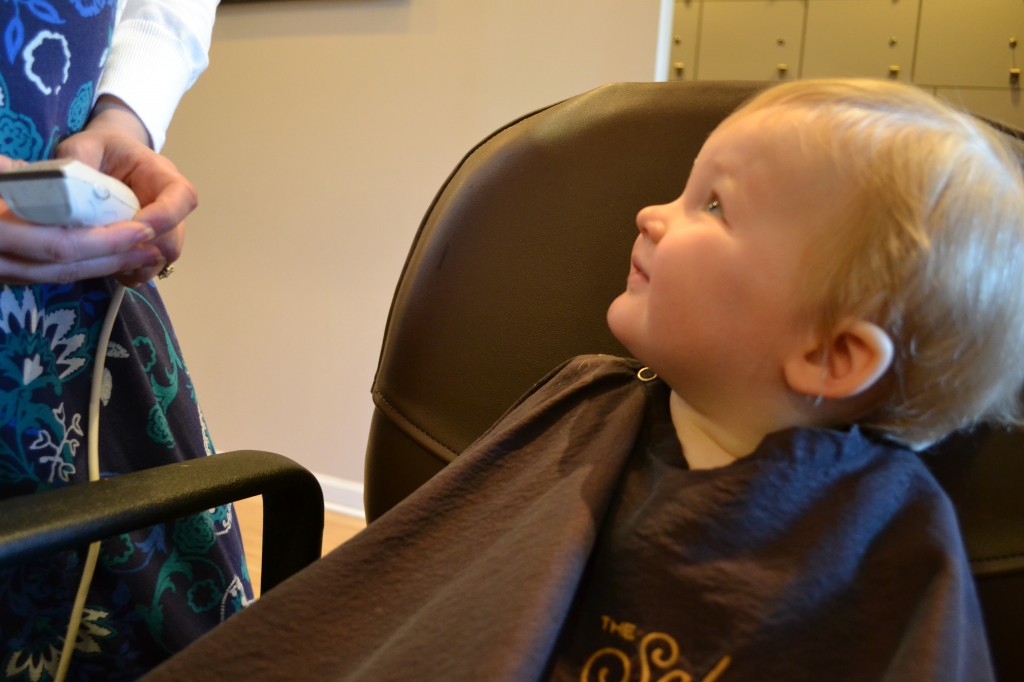 His haircut came out great and the hockey mullet is all gone. Momma just can't believe she has a big boy now.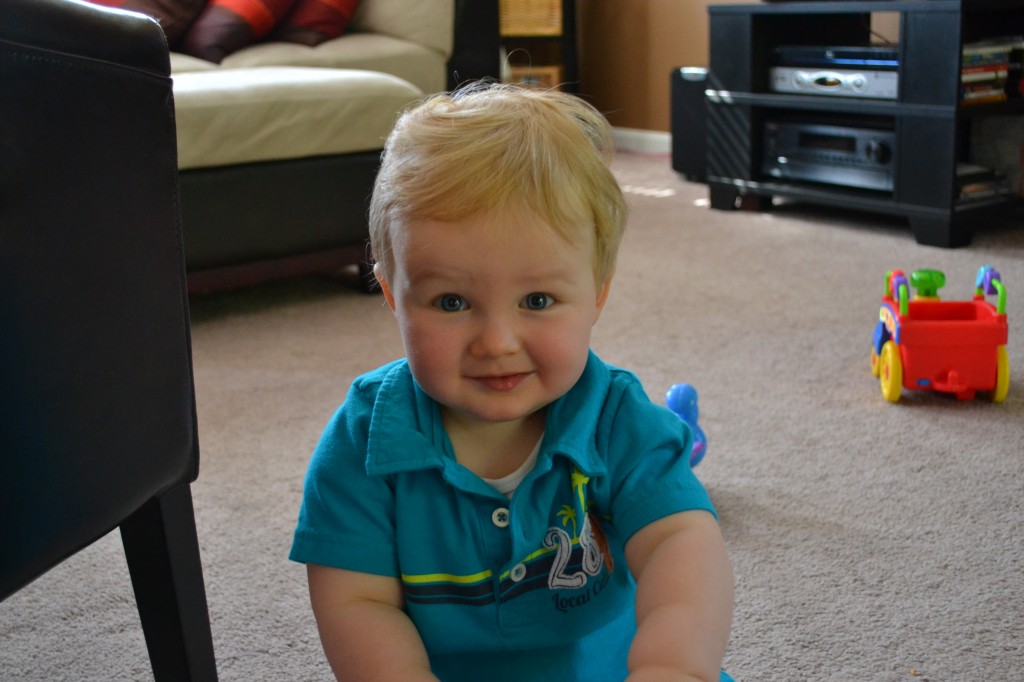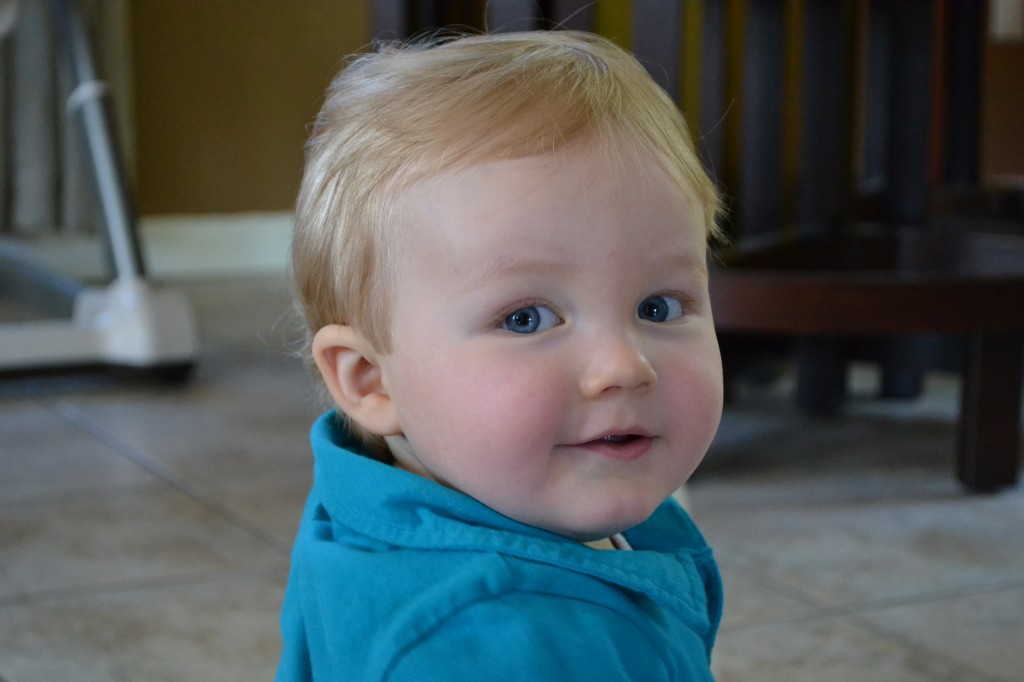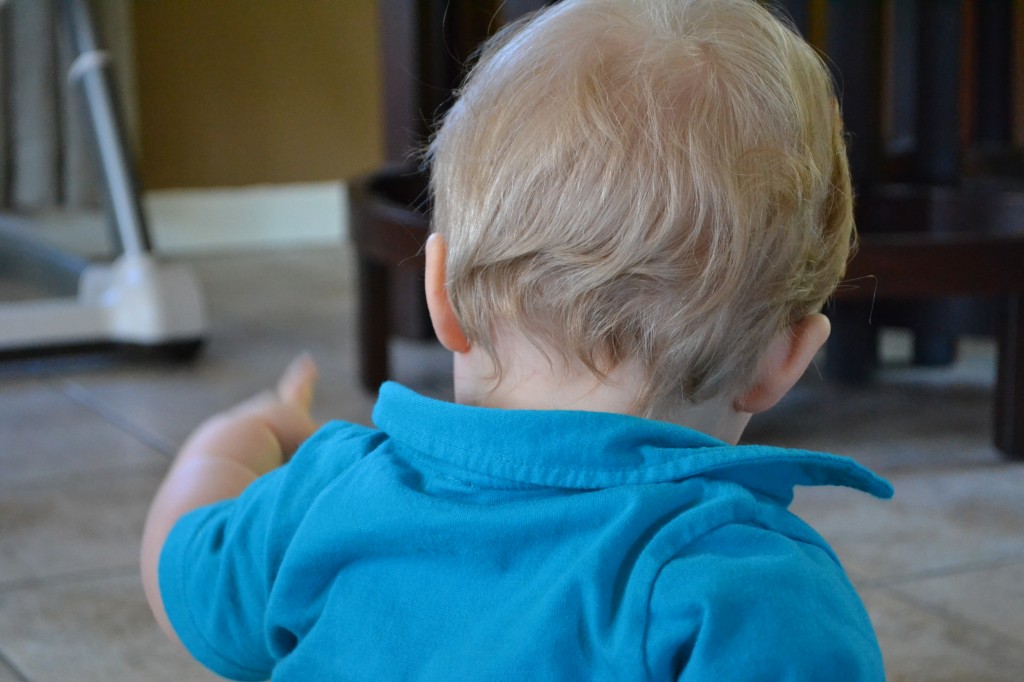 Hope all of you moms out there had a great Mother's Day! Anyone else cut their baby's hair before the first birthday?
16 Responses