Four years ago…something big happened that changed my life forever!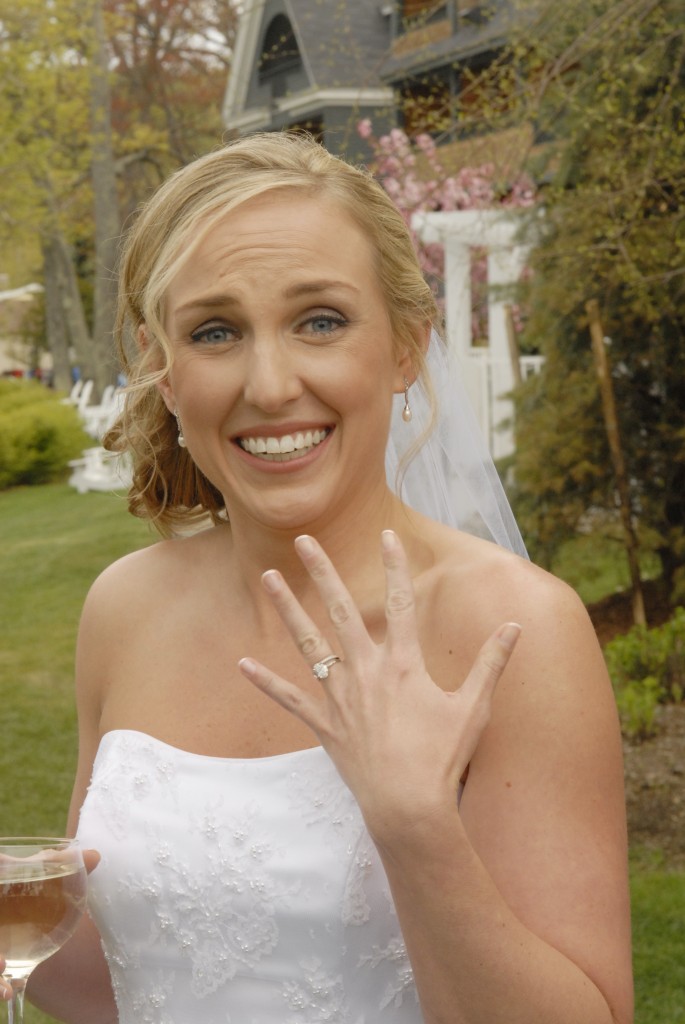 I married this handsome guy.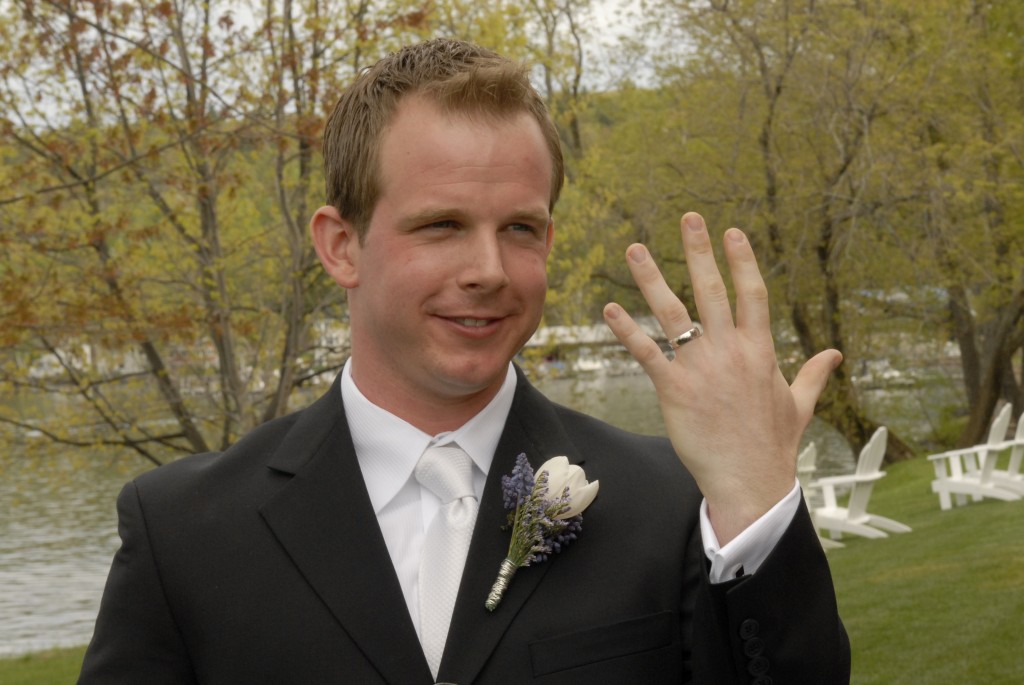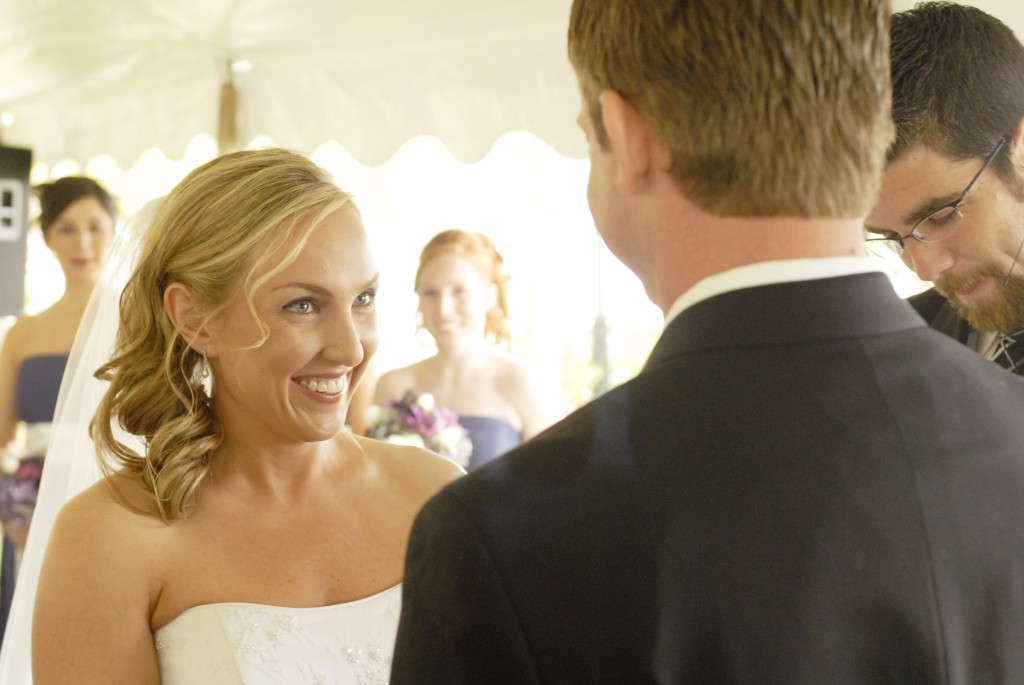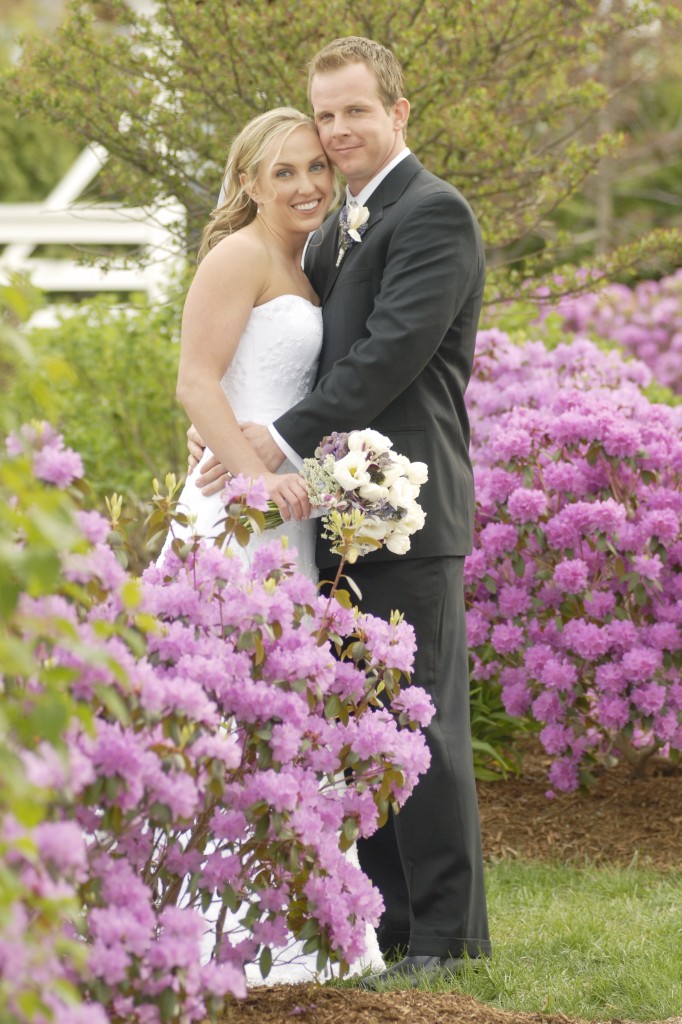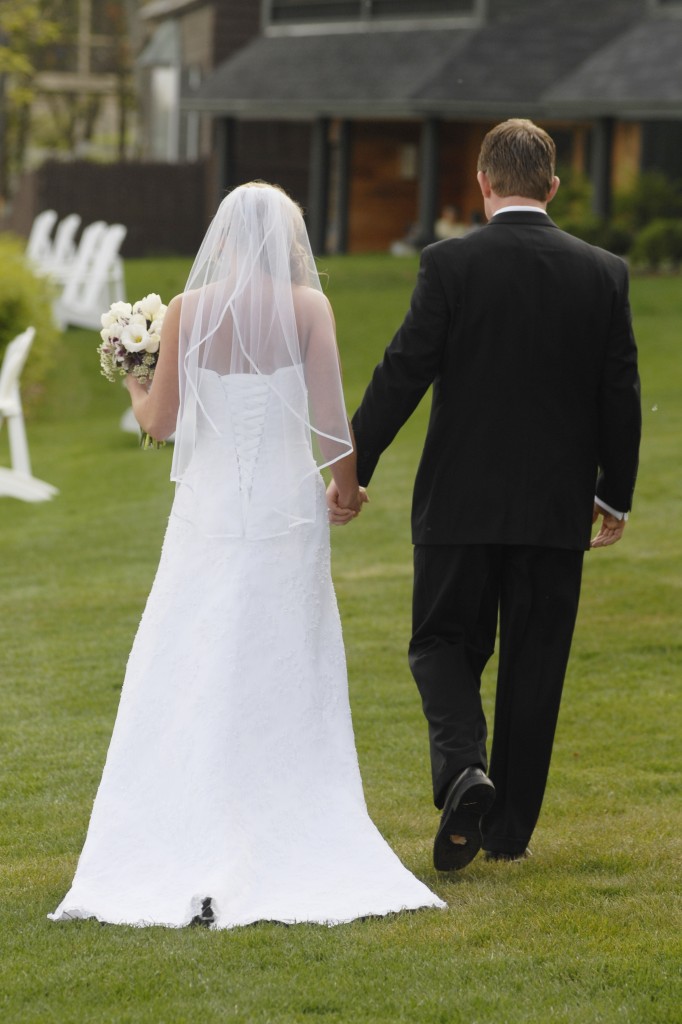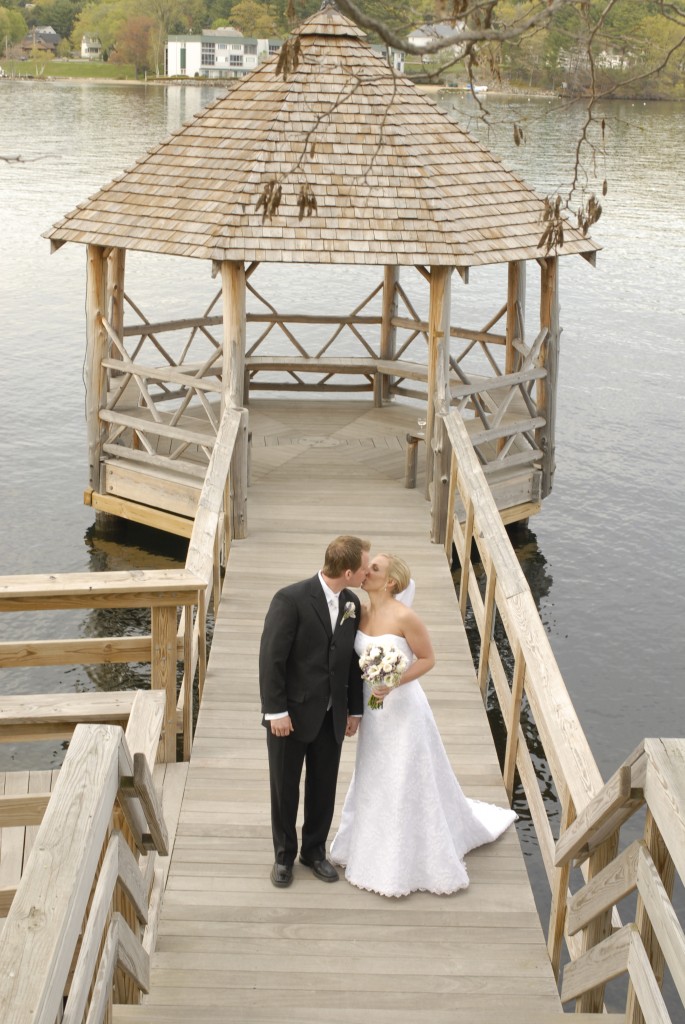 Three years ago we moved into our house (yes, on our anniversary).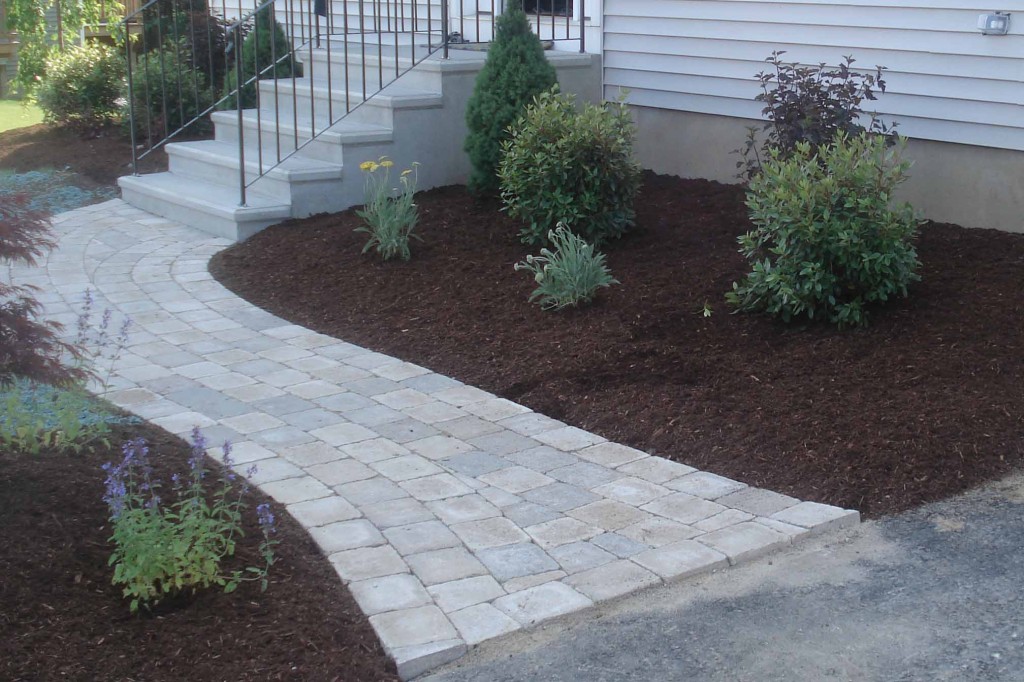 Two years ago, we went to dinner back at the place where we got married in Meredith, New Hampshire. My husband surprised me and had our cake lady deliver a mini version of our cake to the restaurant for dessert. (She was awesome…told us that it's gross to freeze the top layer of your cake and that she always includes a mini cake on an anniversary in the package.)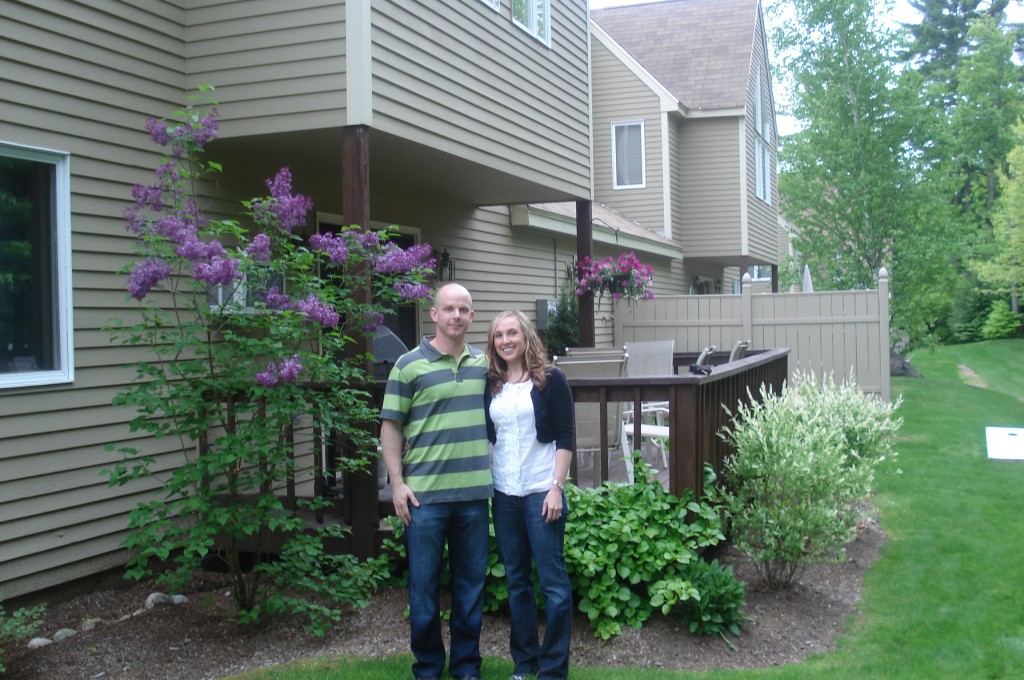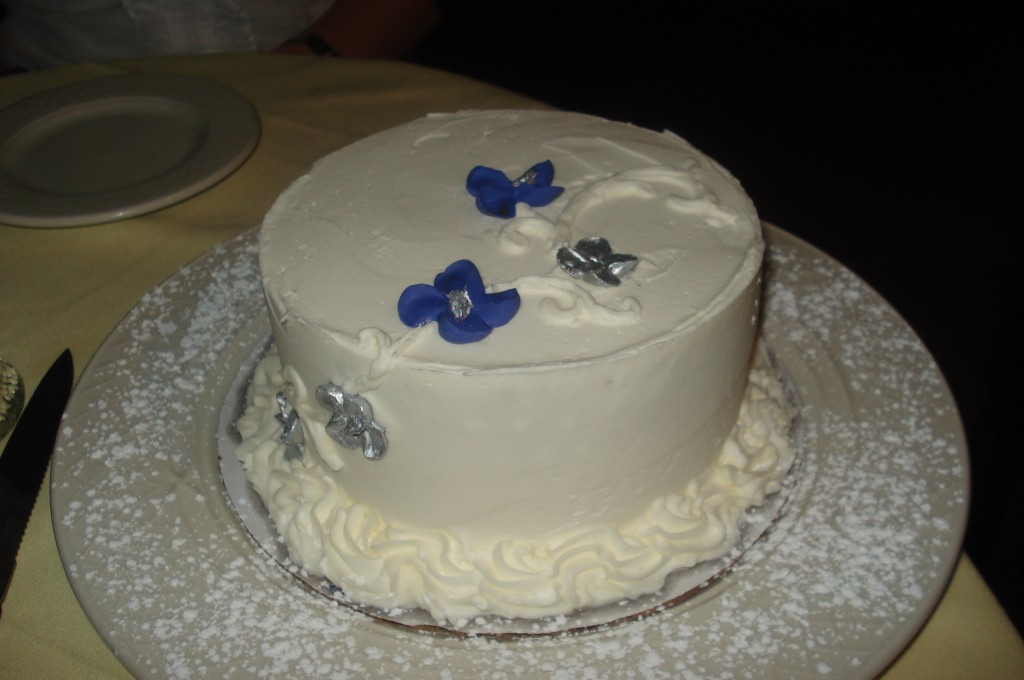 One year ago we went to dinner at one of our favorite local restaurants, but I don't have any pictures. I was very pregnant! A few weeks later (last June 4) we became a family of three.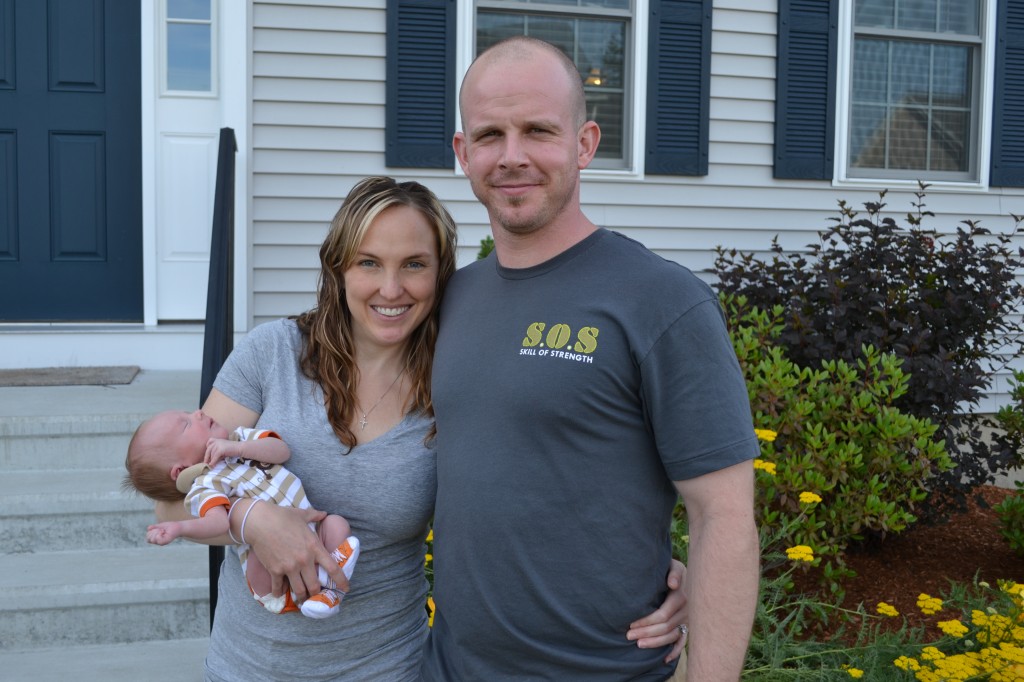 This year we are both working on our anniversary, but we are training together this morning. We also celebrated our anniversary this past weekend at the same local restaurant we went to last year. We love it there, but it's not really baby friendly so it's our go-to when we have a nice dinner out (and a baby sitter).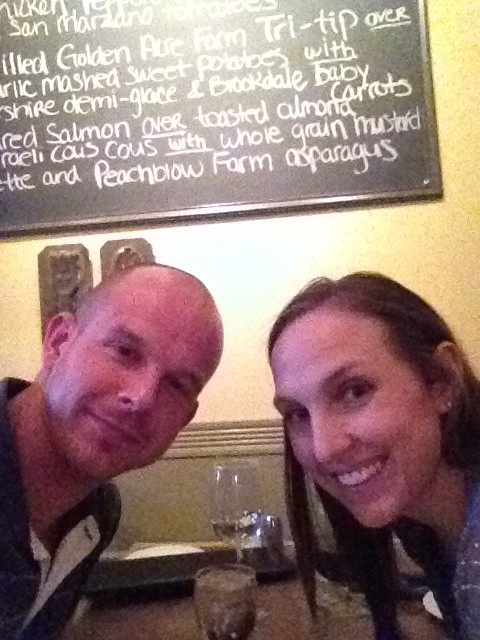 Oh…and we also saw the Hunger Games. This is probably not going to be a popular comment, but I don't get the hype. I think a movie about kids killing kids is just creepy. Really creepy.
Happy Anniversary to the best husband and father I could ask for.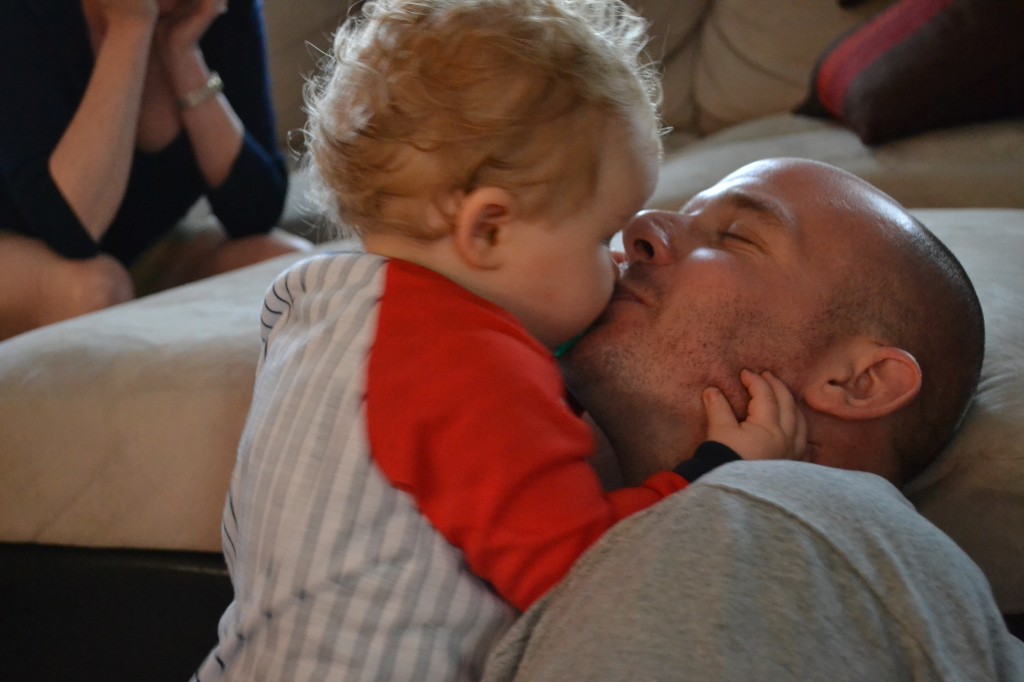 I love you so much, Mike.
25 Responses