Life has been a whirlwind the last three weeks! My husband was traveling and then my kid was sick (actually those two things overlapped and boy am I glad that's over). As mentioned, I took the week that CJ was sick as somewhat of a recovery week. I got a few workouts in and made sure that I did some movement, but I didn't lift heavy or kill myself with any hard conditioning. I did lots of turkish get ups and kettlebell swings.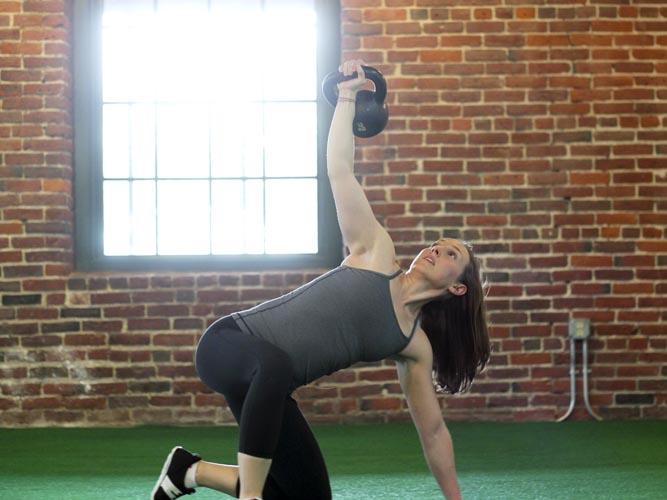 Then we hit last week and that was pretty busy too. (Are you sensing a pattern?) Our high school and middle school summer camps started at SOS and our other personal trainer who works with us was on vacation. Even though we were busy, I committed to getting back to training since my baby boy felt better.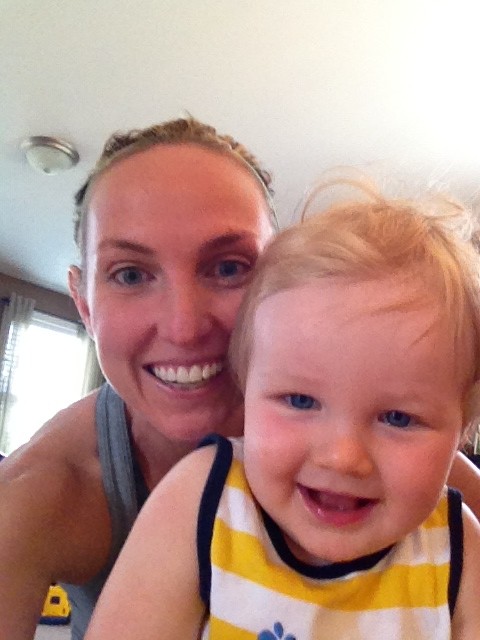 Being busy isn't a good excuse for me to slack off with my training. I could use that one almost every week and I'm sure I'm not alone there. Conversely, a sick child who needed me was a very good reason to cut back on training and take it easy for a week.
Now that I'm ready to get back into a strength training groove, I wrote myself a new program and I'm ready to start getting stronger again. I'm always amazed at how weak I feel when I'm really tired and stressed for a few weeks so I started with lighter than normal weights last week and this week I'll try to increase a little bit.
Here's a workout I did last week and will do again this week.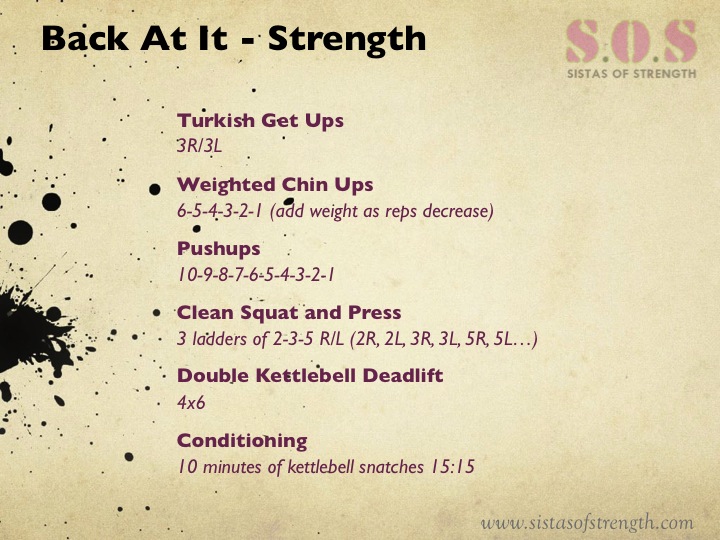 Do you have any tips for readers that are getting back into strength training after taking some time off (whether it's a few days/weeks/months…or even years)?
4 Responses