I just read my post from last Father's Day celebrating the amazing dads in my life.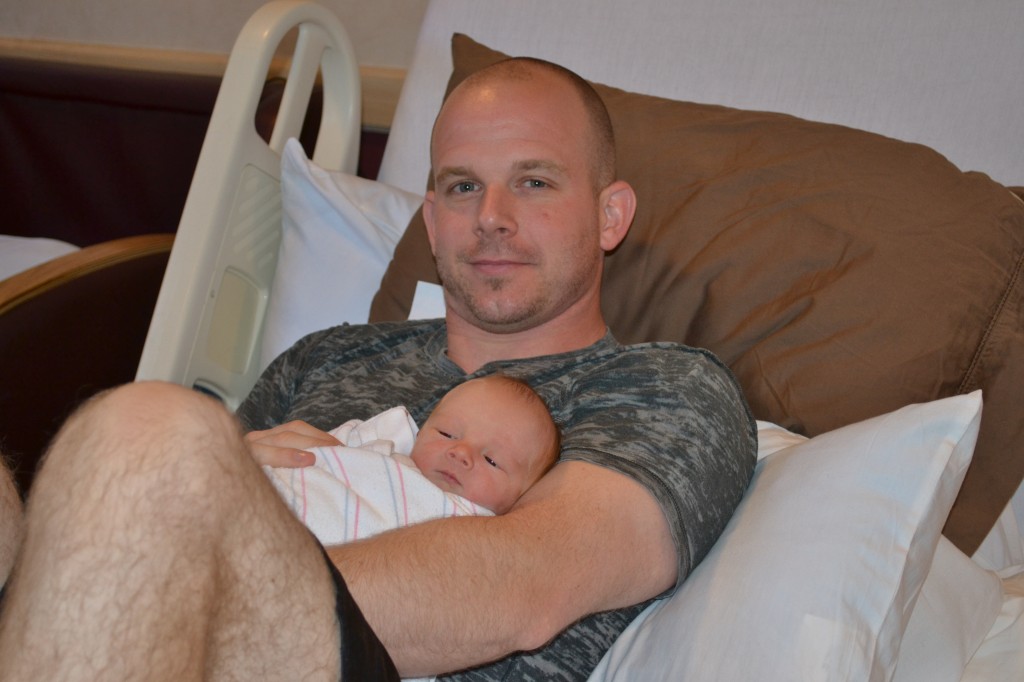 CJ was two weeks old and I was already loving the father/son relationship that him and Mike were forming.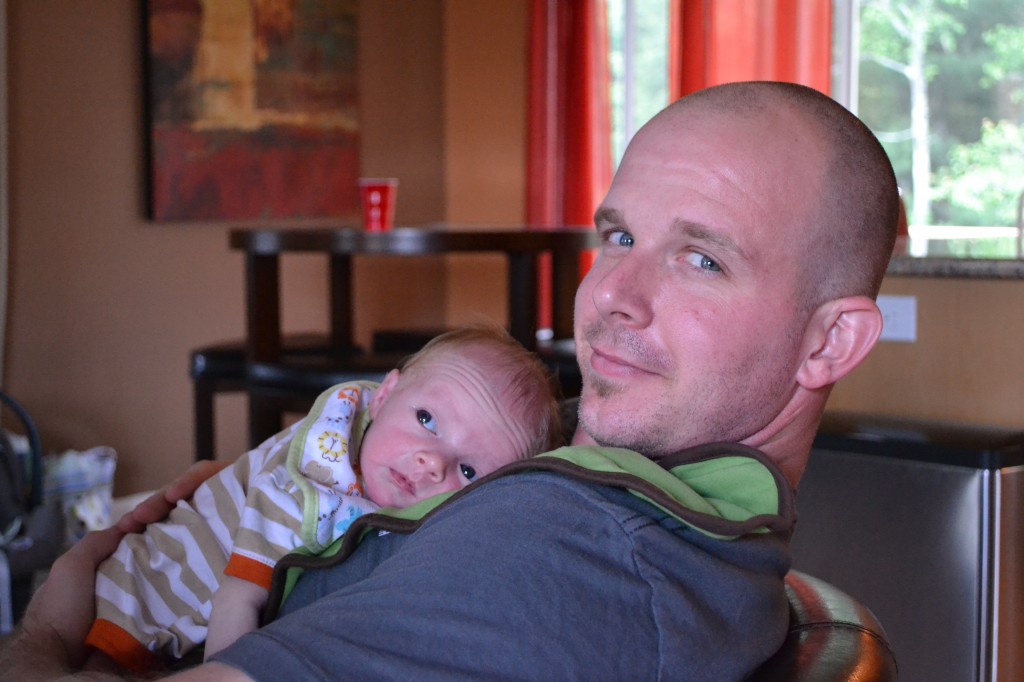 I can't believe how much that relationship has grown and changed in the last year! Now, they wrestle and play  all the time.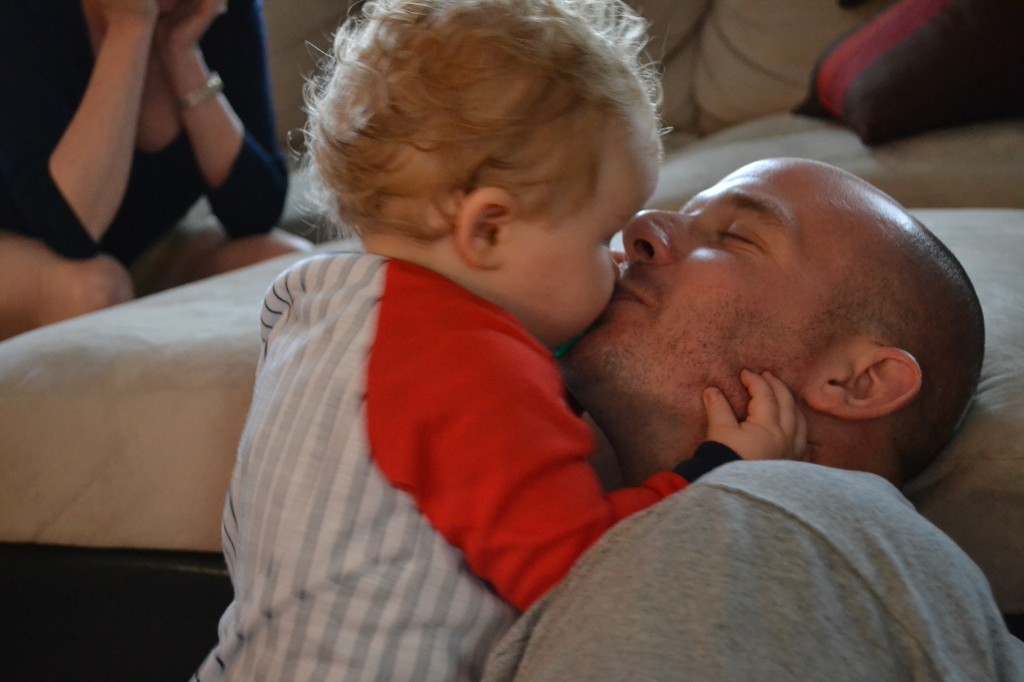 They also listen to music and watch music videos together.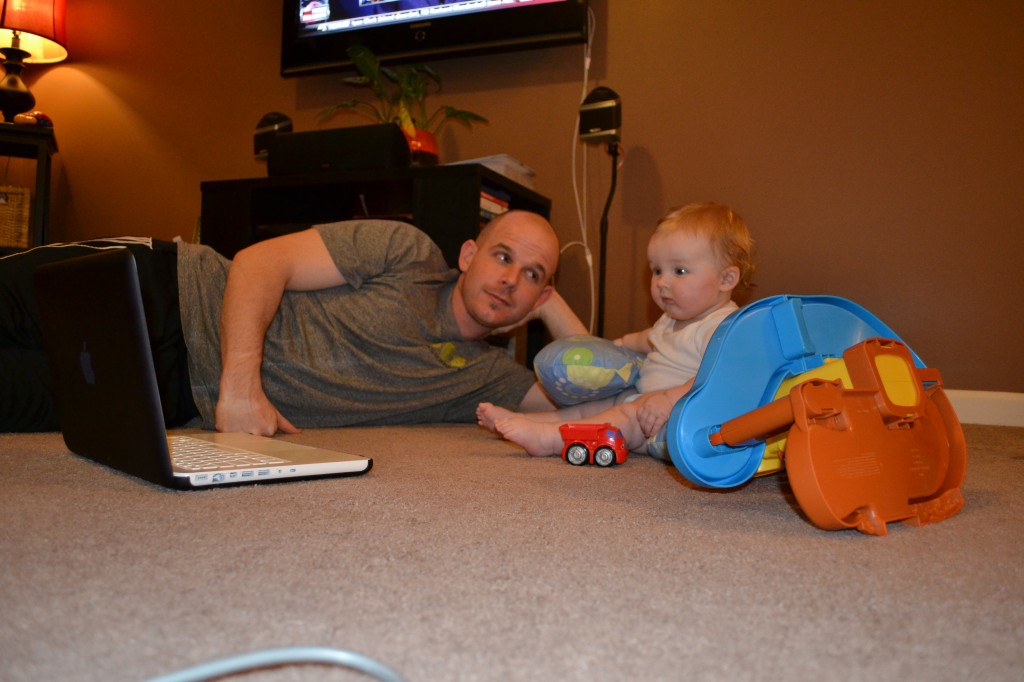 I have a feeling what it says on this onesie is going to be very true. CJ and Mike are both super goofy.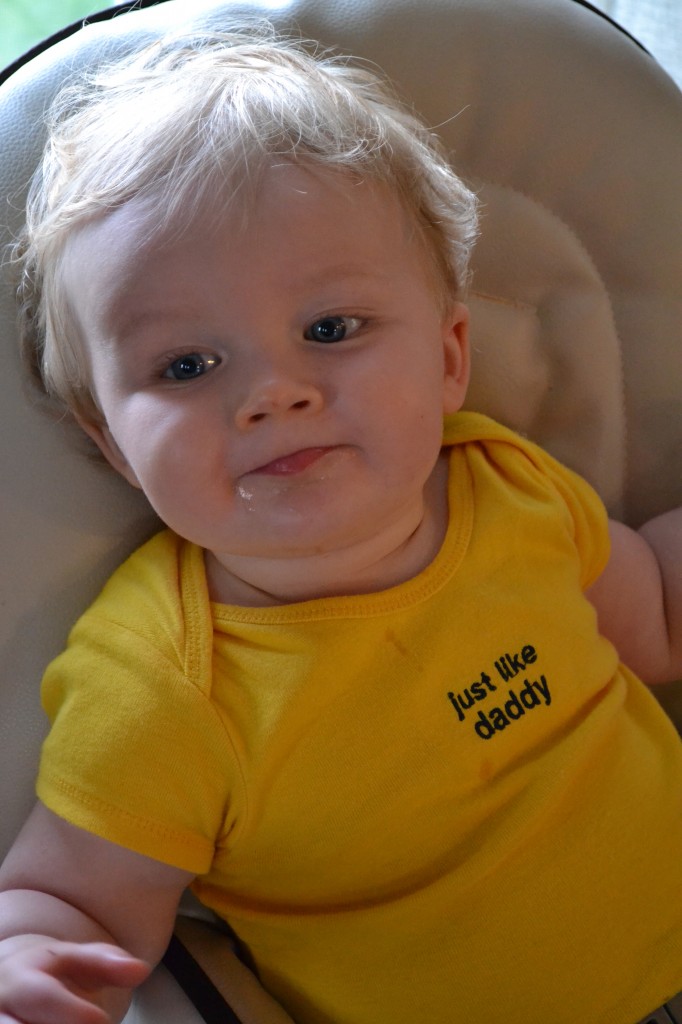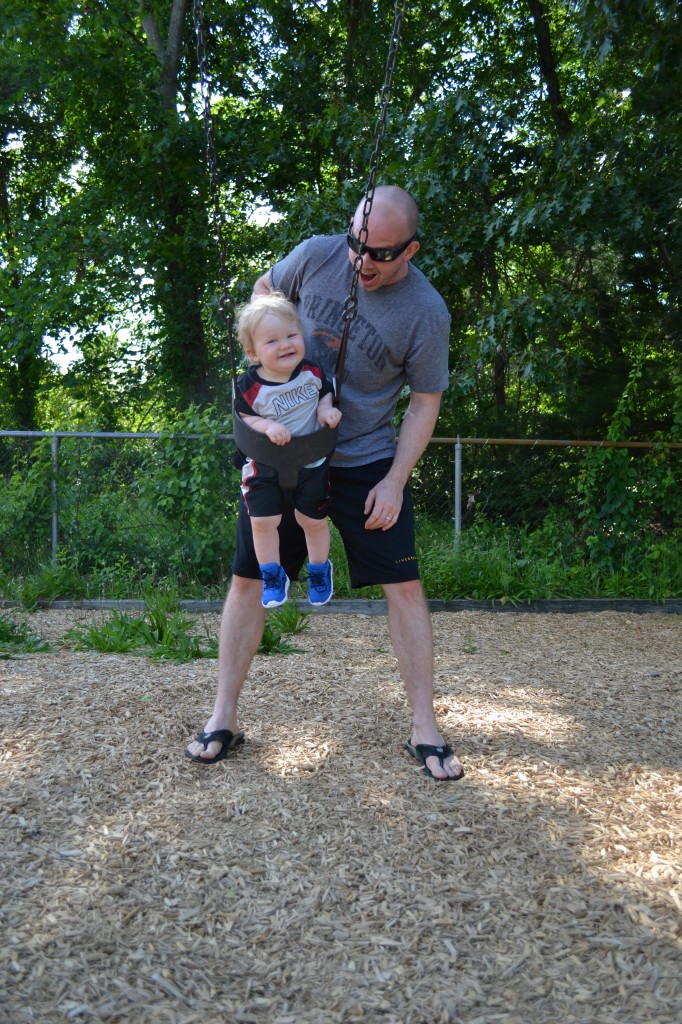 Then there is my dad who is loves being a grandfather. I can't even begin to explain my dad to those of you who have never met him. He is the most patient and generous man on this earth. He loves taking CJ for rides on the golf cart, in the wagon and on his boat.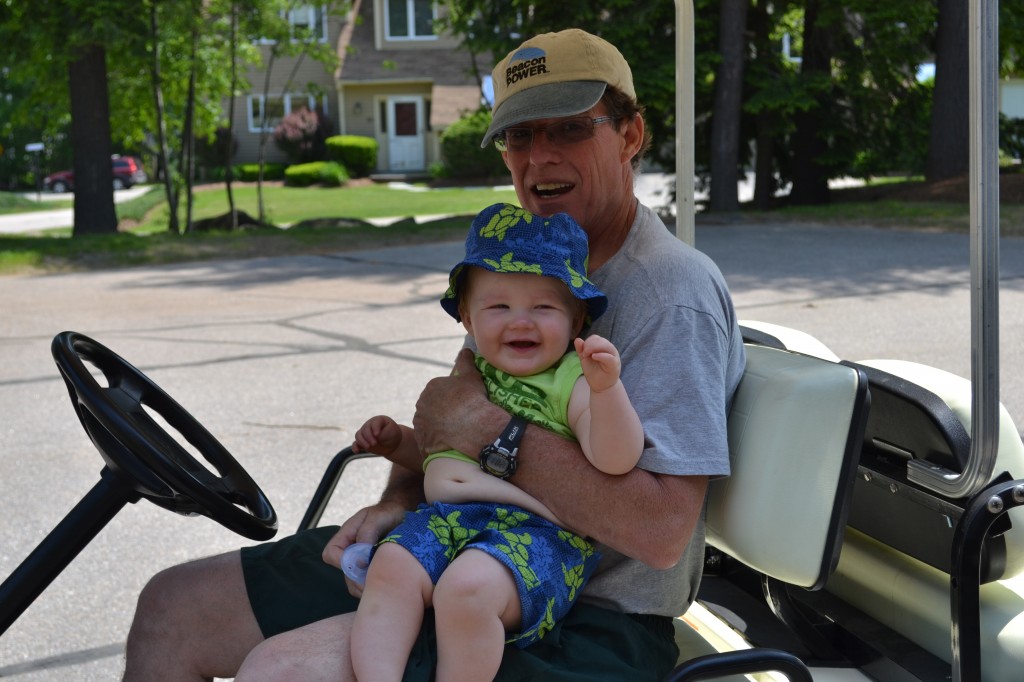 Big hugs and lots of love to the two best dads in the world. I'm one lucky wife and daughter.

2 Responses