I've talked about how I use training as my "me time," before, but I haven't mentioned much about how else I take time for myself. Wanna know why? Well, to be honest I don't take all that much time for myself. At least not as much as I should. Even a mall trip alone is a rare occurrence with the way my crazy schedule has been, so it's important to me that I find other, more simple ways to relax.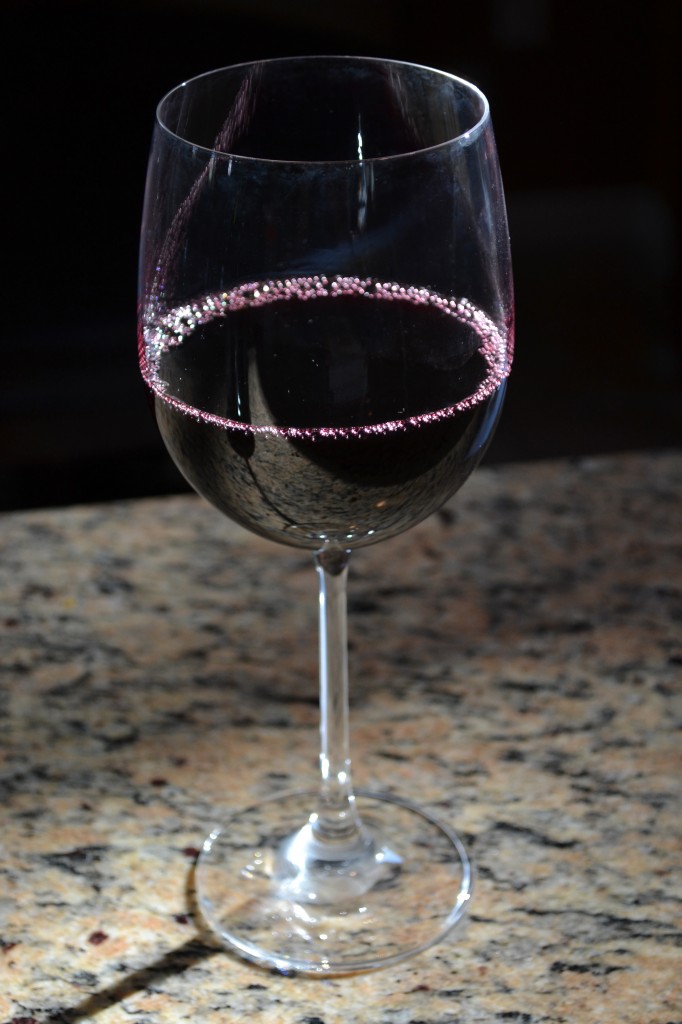 Whoops how'd that get in there?
I'm not even joking when I tell you that there are times just taking a shower without a child screaming in his crib because he wants to get out can be amazing. Sometimes I'll workout in the morning and it will be a few hours before I get a chance to shower. By the time I rinse the sweat off my body it feels so dang good, especially when I can spend an extra few minutes relaxing.
But, what's a shower without a nice body wash (and a poof), right?
Today, I'm crediting Dove® VisibleCare™ Softening Crème Body Wash for helping me to enjoy my "me-time" away from my busy daily life filled with work (and more work) and caring for a one year old. Nothing like a workout, a yummy recovery meal and a long shower to help me feel great in my own skin!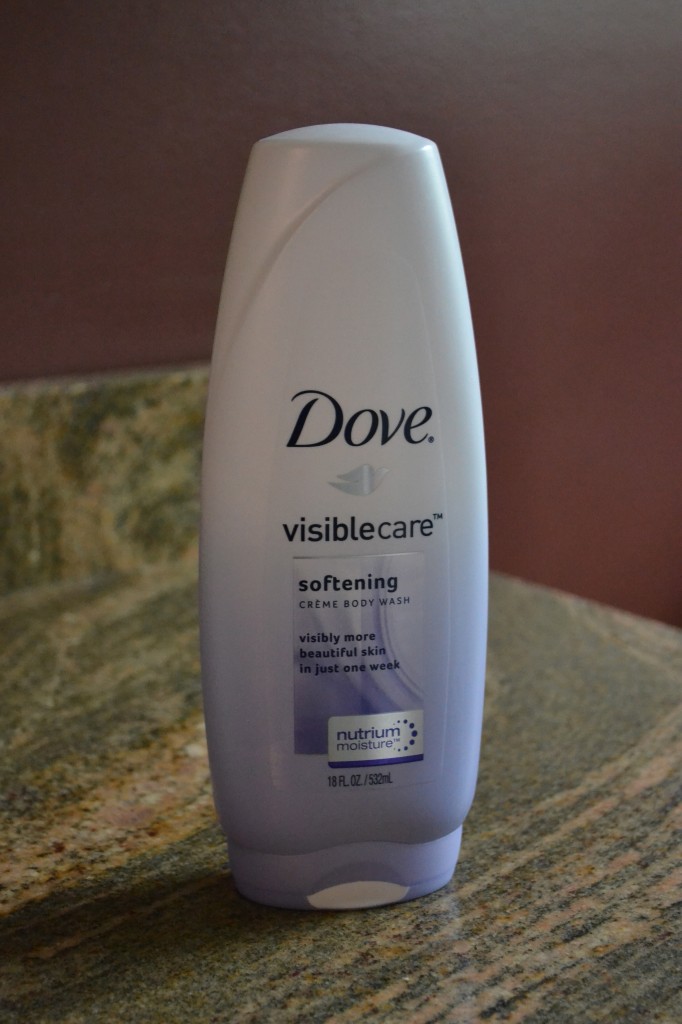 Having nice soft skin is just one part of feeling beautiful and feeling beautiful truly does help my overall well-being. It's easy to feel less than sexy when you're a mom and work from home a lot. I fix that by making sure to shower every day (not all moms do this!) and getting dressed, even if it's just in clean (and cute) workout gear.
Sometimes after a long day (like I had yesterday if you follow me on twitter) I'll take a second shower after CJ is in bed. I'll stay in the hot water for a long time, then put on my pajamas and relax on the couch (yes, sometimes with wine). It really is the simple things, right?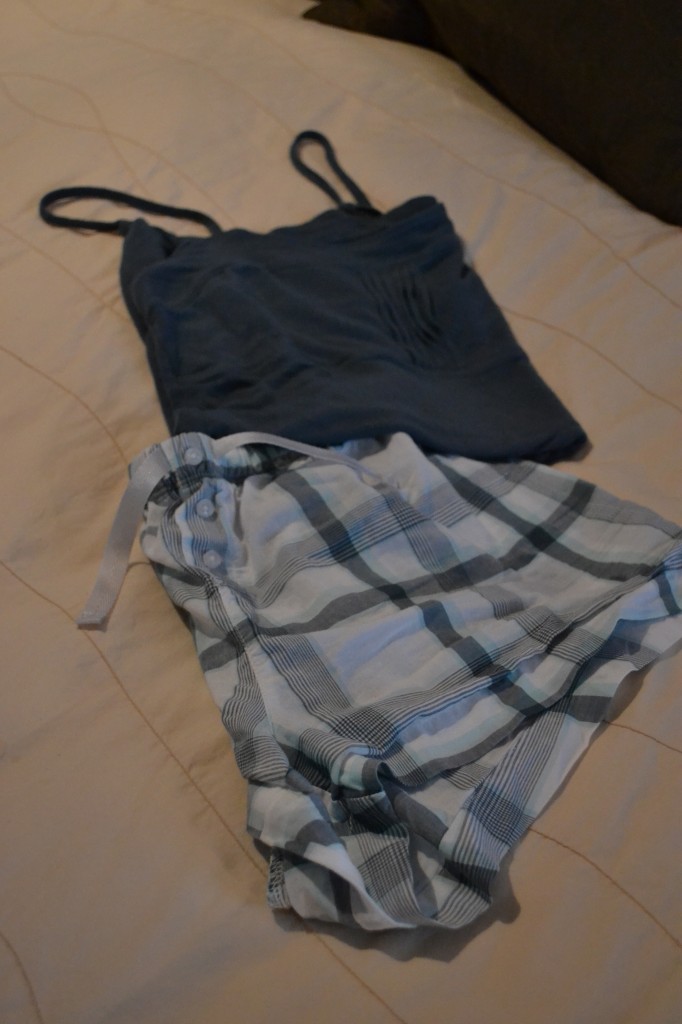 As a member of BlogHer I was given the opportunity to test out some Dove® VisibleCare™ Softening Crème Body Wash. There are three variants (each of which cues different skin care needs) in this line of premium body wash. The body wash contains the highest concentration of NutriumMoisture technology across the Dove portfolio and gives you visibly more beautiful skin in one week.
New Dove® VisibleCare Toning Crème Body Wash helps to promote skin's elasticity and strength
Renewing Body Wash nourishes and replenishes skin
Softening Body Wash softens skin and dry spots
The Softening Crème Body Wash, which is the one that I got to try, is designed to soften skin and dry spots. It lathered up really well and I even used it for shaving which worked great. (I'm not a big fan of shaving cream so I like to find bodywash that works as body wash and shaving cream.) It didn't leave any slimy residue and I noticed that when I got out of the shower my skin was really soft! I've used the body wash for about three weeks now and I feel like my skin is feeling softer after every use which is great when I'm spending so much time in shorts, skirts, dresses and bathing suits for summer.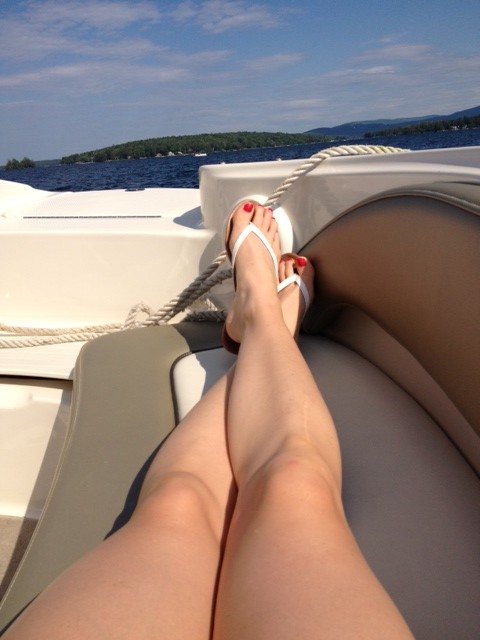 Also, I loved the way that this bodywash smelled…really clean and just a bit flowery! Or as Dove would officially describe it, "A white floral gourmand fragrance that includes an elegant combination of magnolia and pink jasmine." Wanna know more about the new Dove® VisibleCare™ Softening Crème Body Wash? Check out Dove's website.
Anything small in your day that allows you just enough "me-time" to calm down?
Please note: As a member of BlogHer, I received free Dove® VisibleCare™ Softening Crème Body Wash and a stipend to review this product. However, my opinions are entirely my own. For more information on this product visit the Sponsor's site.
The great folks at Dove are giving you a $1 off coupon to try it out and you can enter the sweepstakes below to win a $500 Spafinder gift certificate (no purchase necessary).
Visit Dove® VisibleCare® to get a coupon for $1 off!
Enter to win one of two $500 Spafinder gift certificates!
NO PURCHASE NECESSARY
COMMENTS TO THIS POST ARE NOT SWEEPSTAKES ENTRIES. PLEASE SEE BELOW FOR ENTRY METHODS FOR THIS SWEEPSTAKES.
You may receive (2) total entries by selecting from the following entry methods:
a) Follow this link, and provide your email address and your response to the Promotion prompt
b) Tweet (public message) about this promotion; including exactly the following unique term in your tweet message: "#SweepstakesEntry"; and then visit this link to provide your email address and the URL to that Tweet.
c) Blog about this promotion, including a disclosure that you are receiving a sweepstakes entry in exchange for writing the blog post, and then visit this link to provide your email address and the URL to that post.
This giveaway is open to US Residents age
18 or older. Winners will be selected via random draw, and will be notified by e-mail. Winners will have 72 hours to claim the prize, or an alternative winner will be selected.
The Official Rules are available here.
This sweepstakes runs from 7/18/2012 – 8/22/2012
Be sure to visit the Dove® VisibleCare™ Crème Body Wash brand page on BlogHer.com where you can read other bloggers' reviews and find more chances to win!
4 Responses