I'm joining Brittany over at A Healthy Slice again today for the Munchkin Meals Linkup. Today's theme is breakfast!
I still give Connor a bottle when he wakes up and then I give him breakfast about an hour later.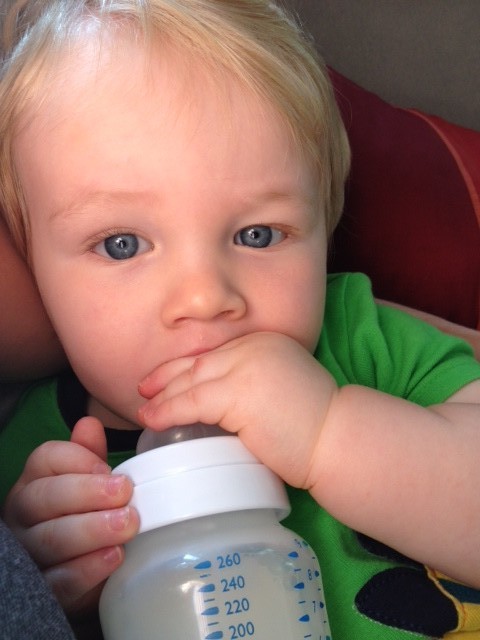 I mentioned in my previous Munchkin Meals Post (working mom edition) that Connor loves eggs. I give him eggs with spinach and cheddar cheese almost every day. Then I give him some fruit, usually blueberries, peaches or watermelon right now since that's what is in season.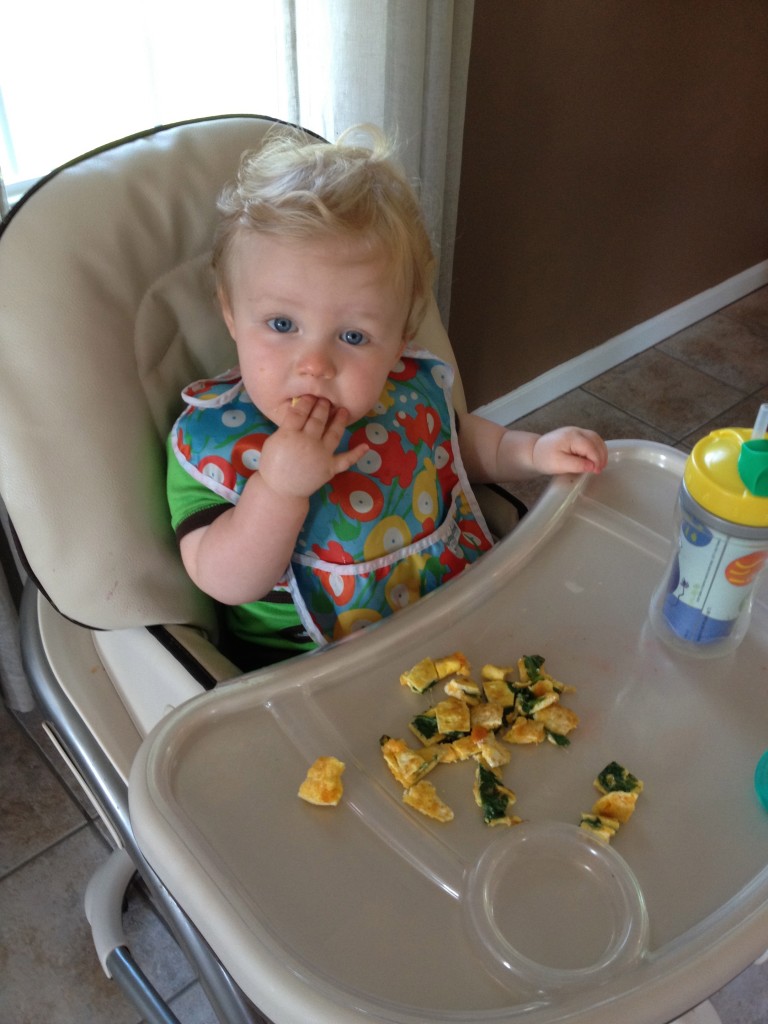 Other breakfasts include:
Oatmeal made with whole milk and a scoop of peanut butter (not at daycare)
Yogurt and fruit
Occasionally french toast, but he doesn't love it
Banana with peanut butter (not at daycare) and some blueberries
I'm finding lately that he doesn't eat as much at breakfast and lunch, but that he is starving at dinner. I think he's just more interested in walking and getting into trouble than he is in eating at this point. (Or maybe he's just sick of the same breakfast foods!)
I have trouble thinking of different things to pack for daycare, especially for breakfast, so if any of you have suggestions I'd love to hear them!
Moms, any new ideas for breakfast for one year olds (or other little ones)?
8 Responses