After I wrote this post about must-haves for one year olds I got a few requests to write another one specifically about great toys for one year olds. It seems from my own experience and talking to other moms with children around the same age that this is when little ones start to outgrow their "baby" toys and need some new entertainment.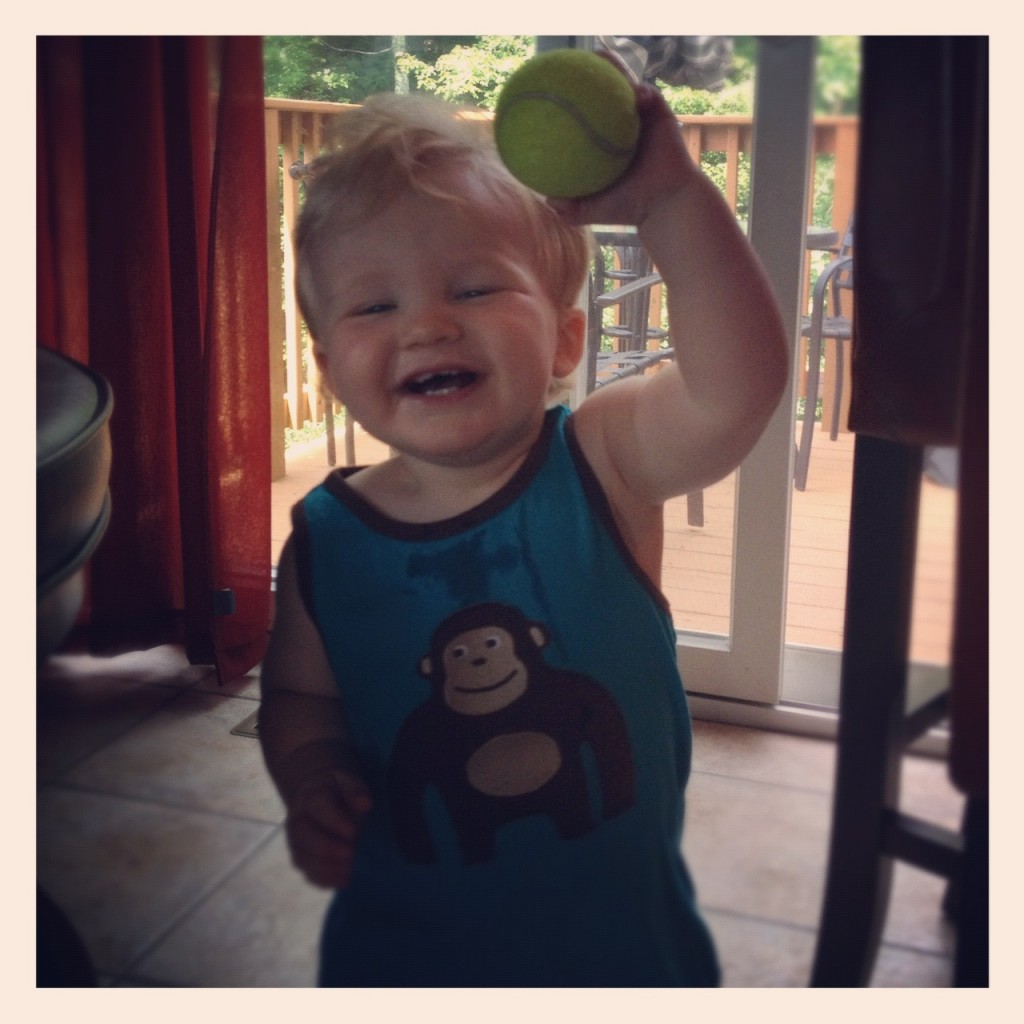 At daycare CJ loves the push toys like vaccuums and lawnmowers. I haven't bought him anything like that because I know he plays with them so much there. Also, next summer, we'll have to get him some more outside toys, but this summer he really enjoyed his wagon from Grammy and Grampy.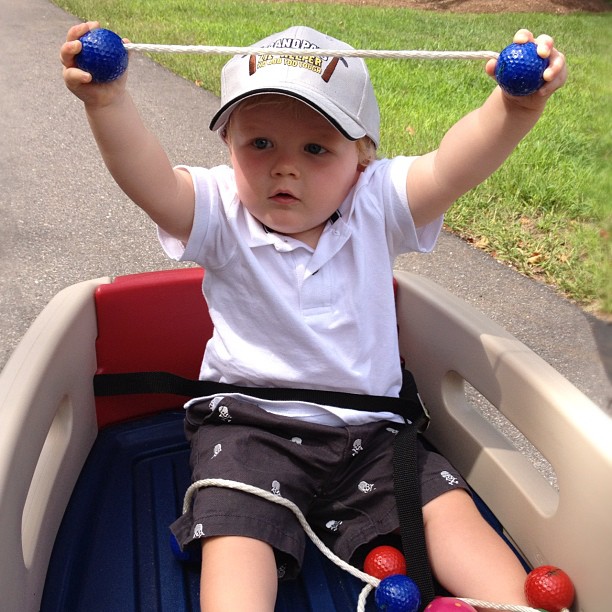 I have to note that CJ's favorite toys are really not toys at all, but things like dusters, wooden spoons, strainers, spatulas, lint brushes, remotes and rolling pins.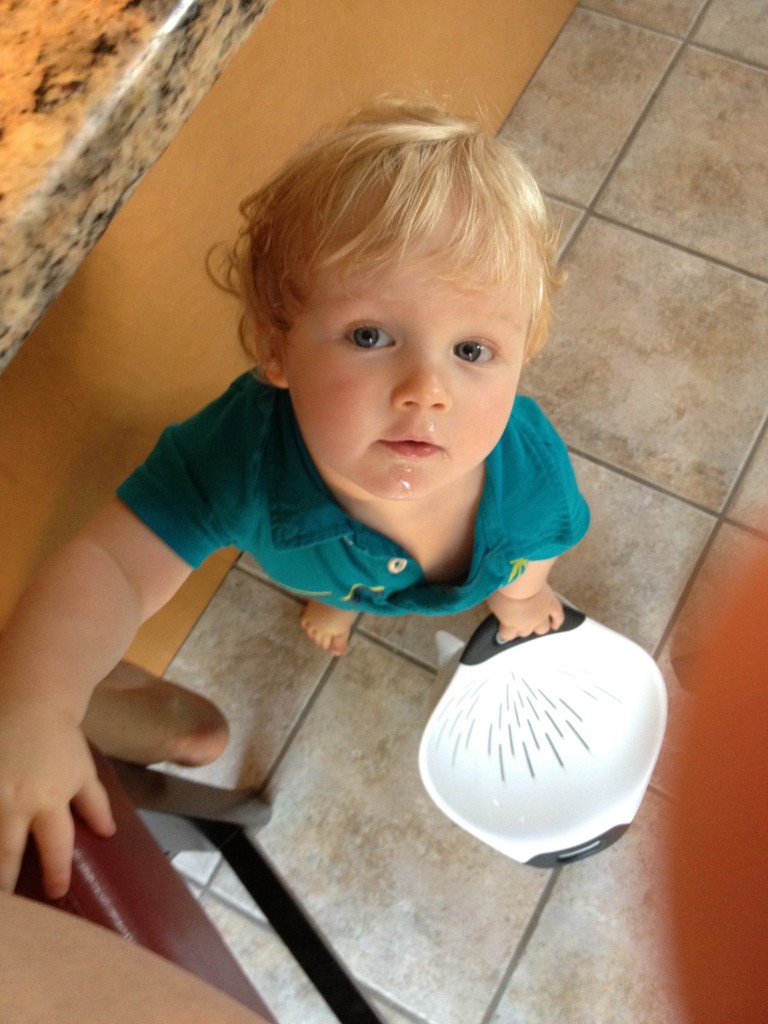 As far as real toys go, anything he can stack is a good thing. These stacking cups
 are great, not to mention quite cheap and portable to boot.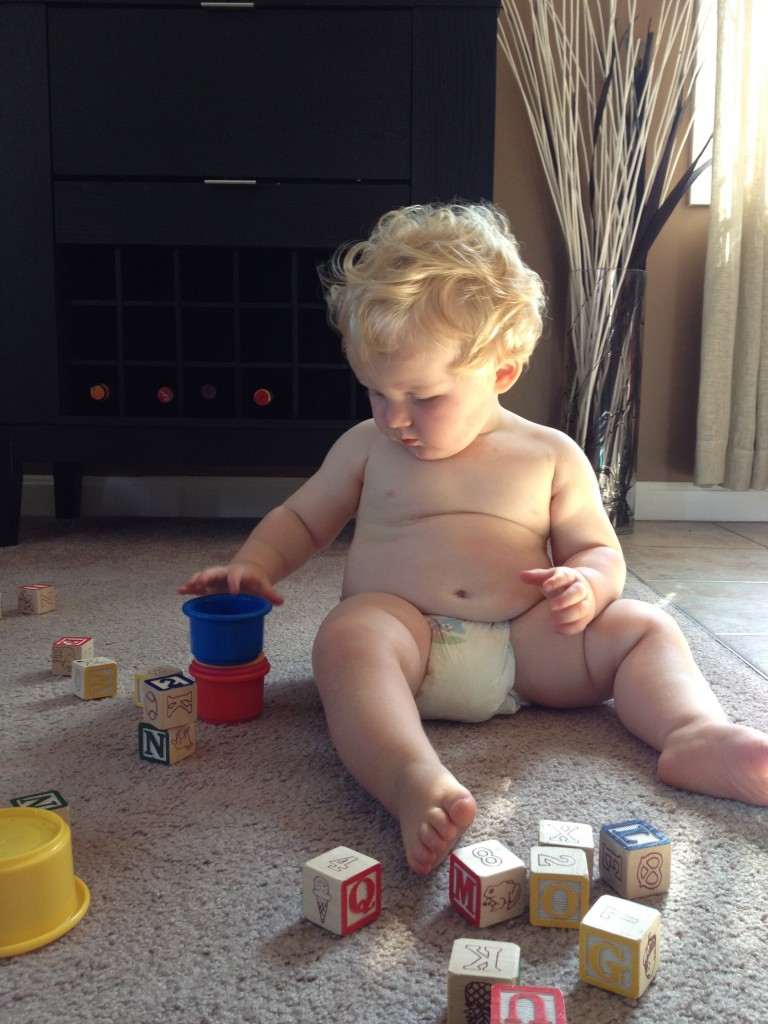 These classic blocks in a pull cart
 are also great. He'll drag these around the whole house. It's like two toys in one!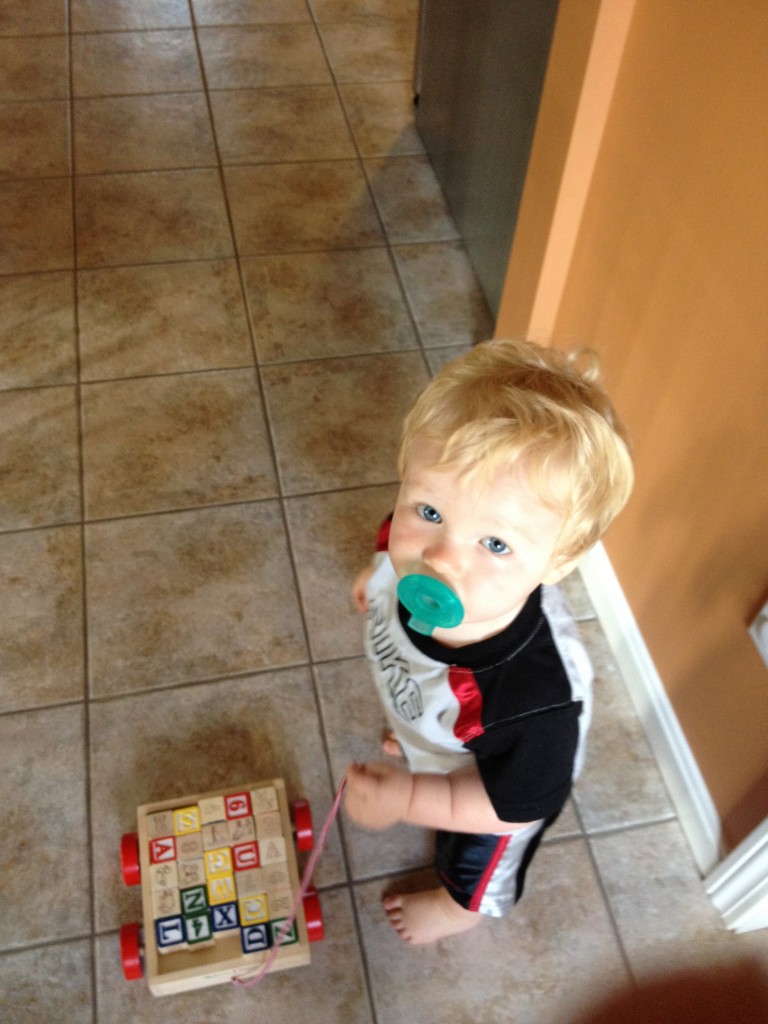 He absolutely loves this animal train
 too. He loved it from the day he got it (on Christmas – holy cow look how small he was!) and still pushes it around and plays with the giraffe and elephant.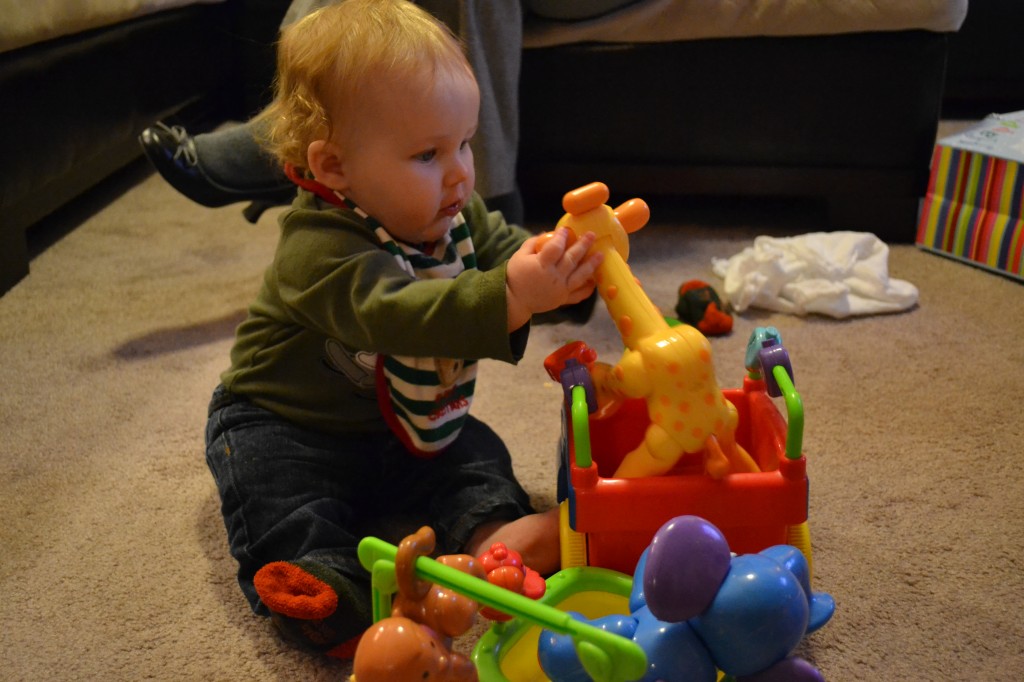 CJ also loves this little ride on car that shoots balls out the front. He sticks other things in the steering wheel and I've found many binkies in here, but with a little effort you can get them right out.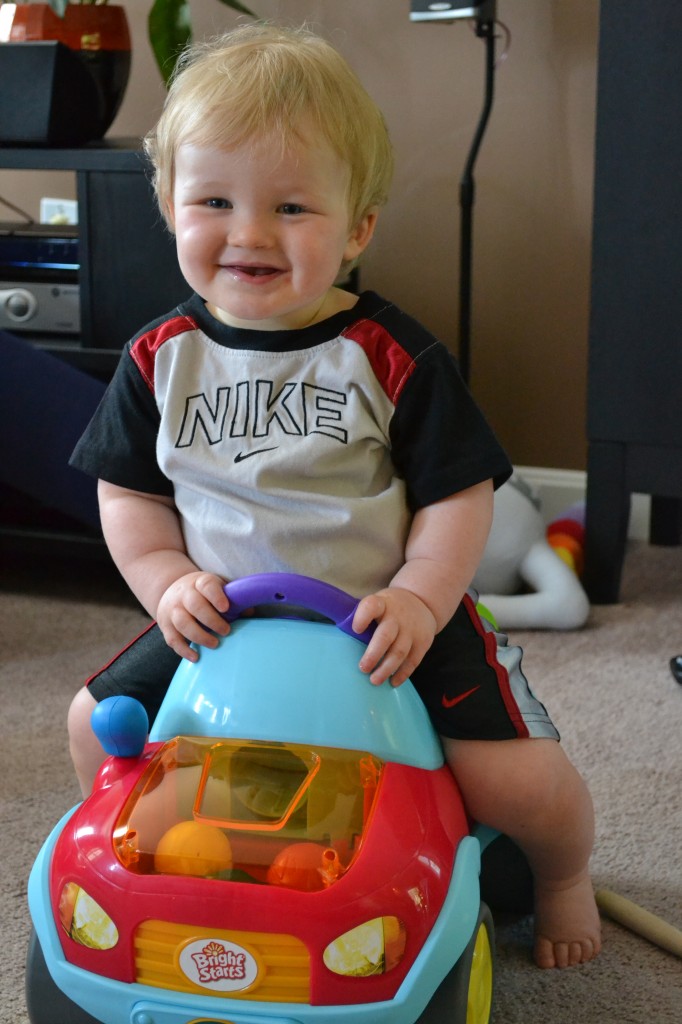 The Musical Dino Toy
 below took some getting used to. He didn't love it around Christmas time when he got it, but now he loves to stick anything and everything in it and watch it bounce.

Basically anything that's a truck or a block is a win so Mega Blocks Fill'n Dump Truck
 is a huge hit.
Just don't leave the legos around and step on one. Ouch.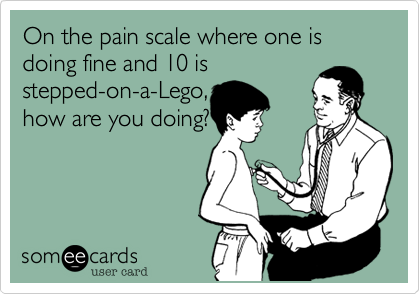 Oddly enough the day after I started writing this post, someone in one of my mom groups asked about favorite toys for a one year old. Here are some (great) suggestions from other mamas.
Moms – any other great toys for one year olds? What should I get to entertain CJ this winter?