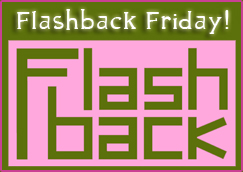 It's Flashback Friday!
What I'm thankful for this week:
I'm thankful that I am 34 weeks pregnant and still able to work out as often as I can. Our bodies can truly be amazing.
I'm glad that I took the time to research working out during pregnancy rather than listening to most of the mainstream advice that I read about keeping my heart rate low and sticking to walking or swimming for exercise. I've been super in love with kettlebell snatches lately because they are comfortable with my growing belly and a great way to get in a challenging workout this late in pregnancy. I made this brief video of me doing Kettlebell snatches last weekend and even did a workout that included a total of 216 kettlebell snatches on Wednesday. Awesome.
When I don't feel like working out I think about people who do not have the ability to workout (in general because of injuries, birth defects, etc. or temporarily because of complications with their pregnancy). I'm blessed with a strong, healthy body that is currently growing our baby boy and I never want to take that for granted.
Other great blog posts/articles I read this week:
What have you been thankful for this past week?