I'm not going to lie…this post is hard to write because I am really putting myself out there. I would not normally post pictures of myself in a sports bra and shorts, but I want to be real and share my postnatal journey with all of my readers. When I was pregnant I wanted to know all about other's experiences with their pregnancy and what they were going through as they entered into the world of motherhood. It is always nice to know you're not alone with what you're feeling emotionally and going through physically. That said, here is the start of my journey towards becoming a fit mama and getting in even better shape than I was pre-pregnancy! If you have any questions at all…I'm happy to answer.
Gaining weight during pregnancy is tough for a lot of people (myself included), but it was somewhat easy to stomach (pun intended :)) when I thought about how it was all for a great cause and was necessary in order to create a healthy baby. Once you meet your little one and fall more in love than you ever thought possible, you really don't care about what you went through to become a mom. It is so incredibly worth it! However, the love that I have for my son doesn't automatically create a love for my new body.
I am surprised by how weak I was after having Connor even though I continued to work out all through my pregnancy, but giving birth sure does take a toll on your body! Since I worked out literally until the day that I gave birth, it was hard for me to imagine taking too much time off from exercising after he was born. A lot of people told me that I really needed to take a full 6 weeks off, but I knew that would never work for me…I would have gone insane!
I shared some tips for fitting in workouts with a newborn a few weeks ago and I will be sharing more details about what exactly I have been doing to get back into the swing of things, but for now I want to share my progress. I have been taking pictures and measurements as well as weighing myself each week for this first month since I knew the physical changes would be most significant during this time. It really helped me to see that I was making progress even when I didn't feel like it at times. Below I'll share pictures from the day that I got home from the hospital, 1 week postpartum and 1 month postpartum. I will continue to track my progress each month and will share the results as well as any comments, struggles, successes and advice I have along the way.
I'm really happy with my progress so far. I have been working out and slowly…very slowly…building my strength and endurance back up. I am listening to my body and resting when I feel like I may have overdone it or pushed myself a little too far.
Nutrition during this time is SO important. I am breastfeeding so I am very aware that what I put in my body is feeding my son as well. I have been focusing on eating really well, making sure that I have enough protein and tons of fruits and vegetables. It's tempting to go on some kind of crazy diet to take the baby weight off faster, but that would not only be horrible for Connor, it would go against everything that I recommend to clients and friends. It's much better in the long run to lose weight slowly by eating healthy foods and exercising. It's important to create a lifestyle you can maintain instead of looking at what you're doing as a diet (marked by a beginning and end). Hopefully I will be able to prove this to any of you doubters with my continued progress over the next few months. 🙂
First full day home (4 days after giving birth):
YES – you still look very pregnant after you give birth! A week after I gave birth I went to pick up some lunch and got one of those "Awww congrats you are pregnant!" looks
from someone. I had to laugh.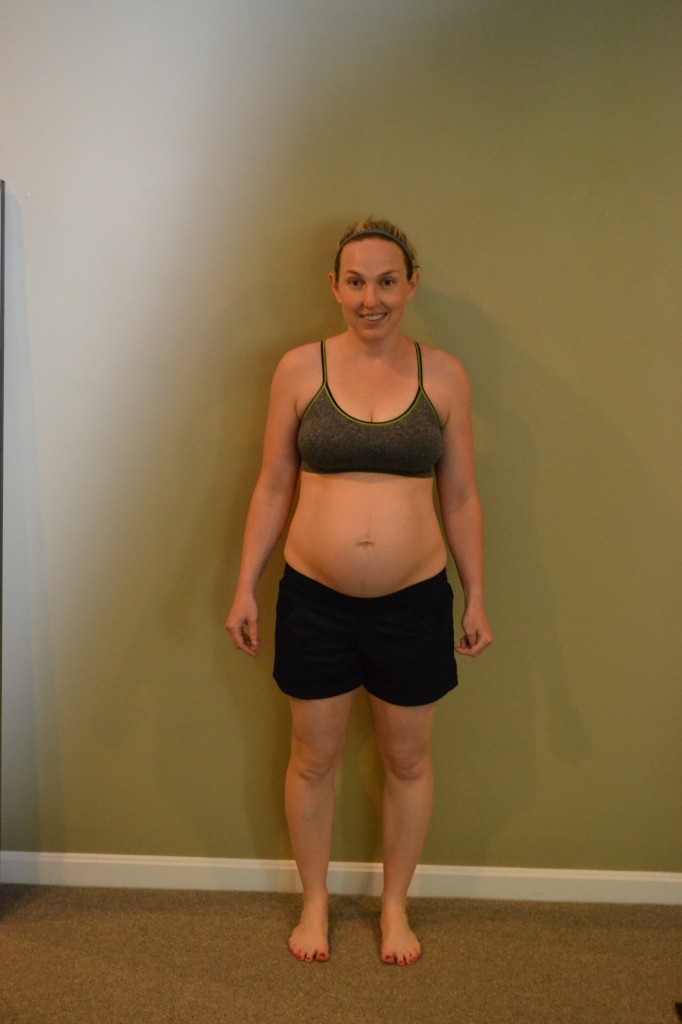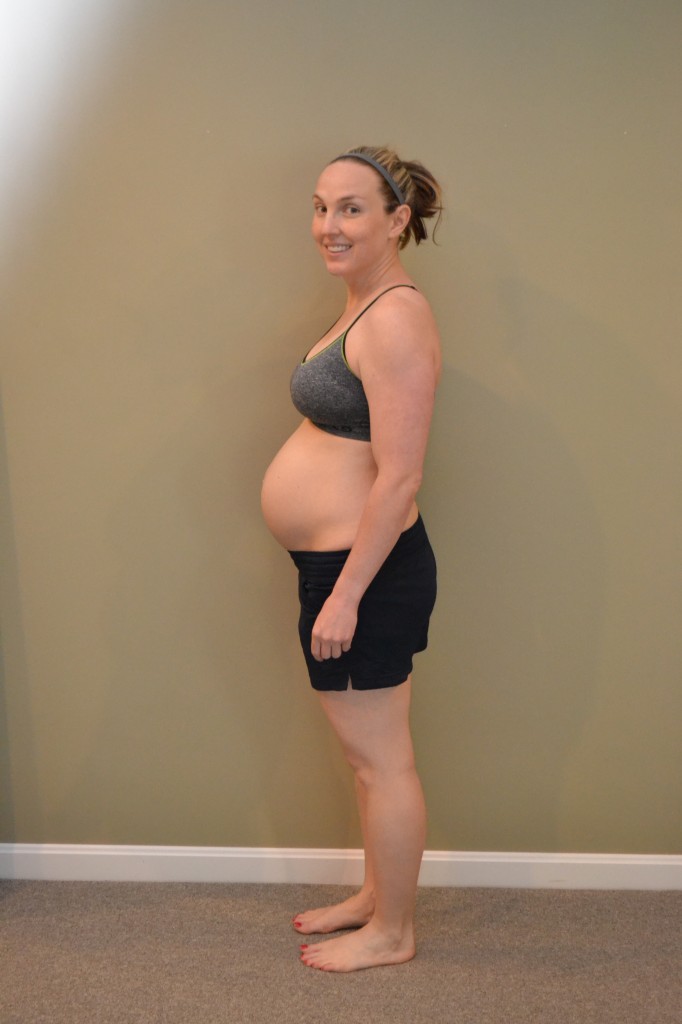 One week after giving birth: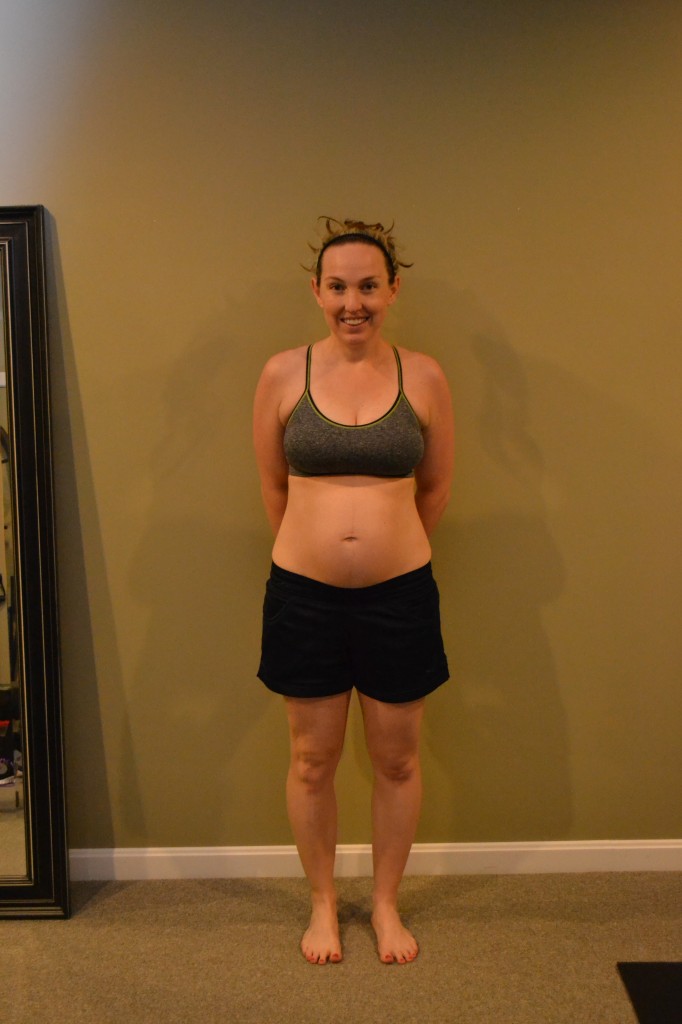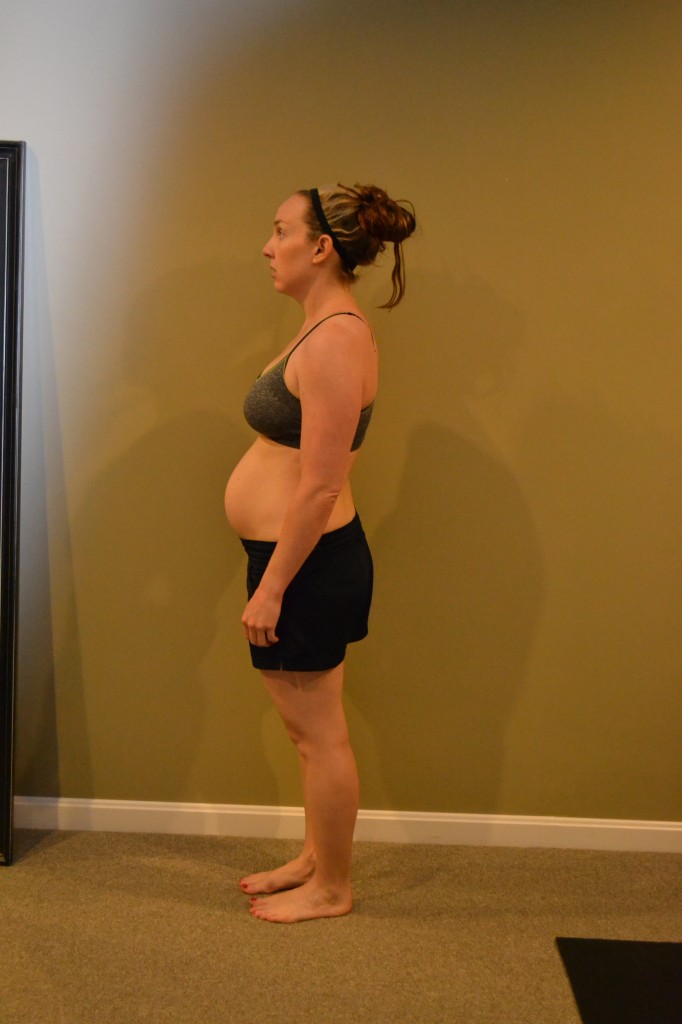 One month after giving birth: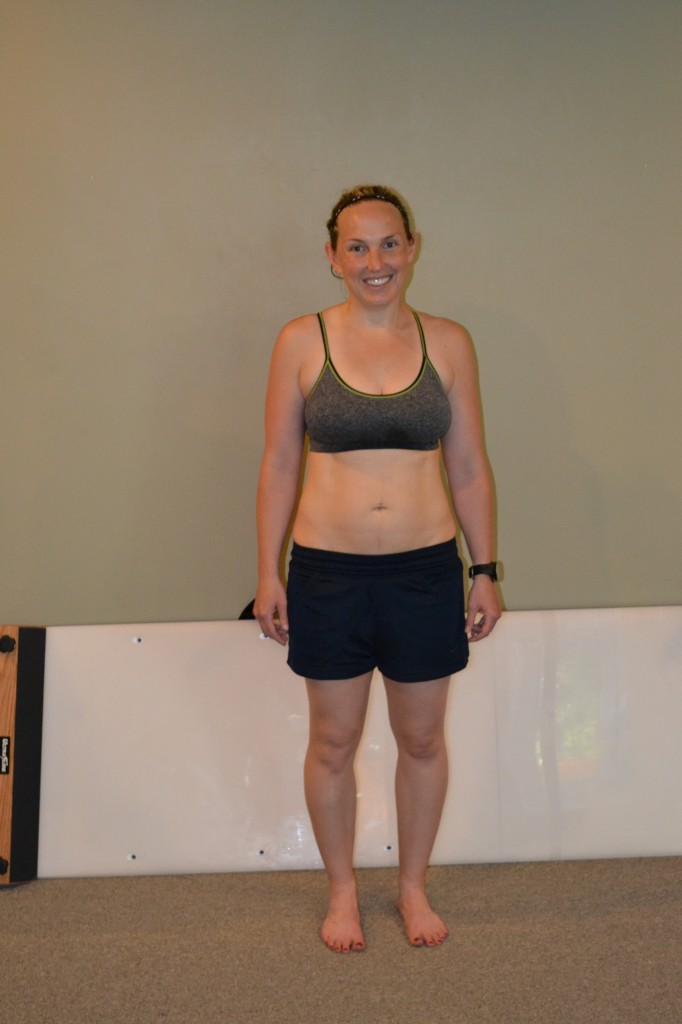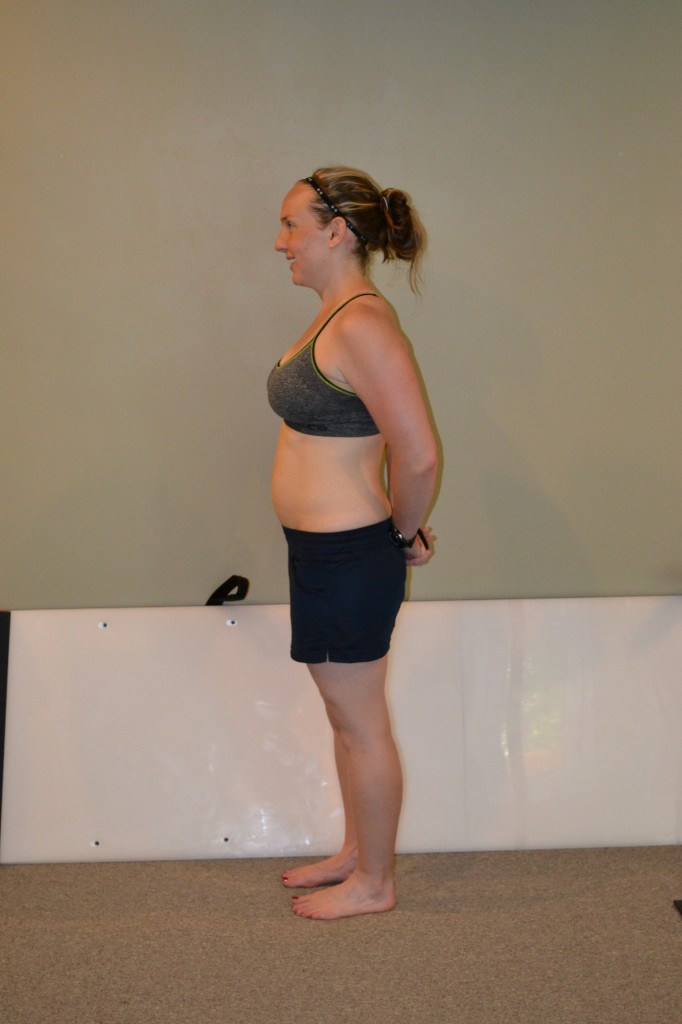 I gained around 32 pounds during my pregnancy, my highest weight being 155 lbs. Below are my numbers from one week postpartum (when I started tracking) and one month postpartum.
[TABLE=2]
I look forward to sharing this journey with you all!