Just like being a mom, breastfeeding is NOT easy! However, nursing your baby has so many benefits (most importantly, the wonderful nutrition your baby receives from your milk!)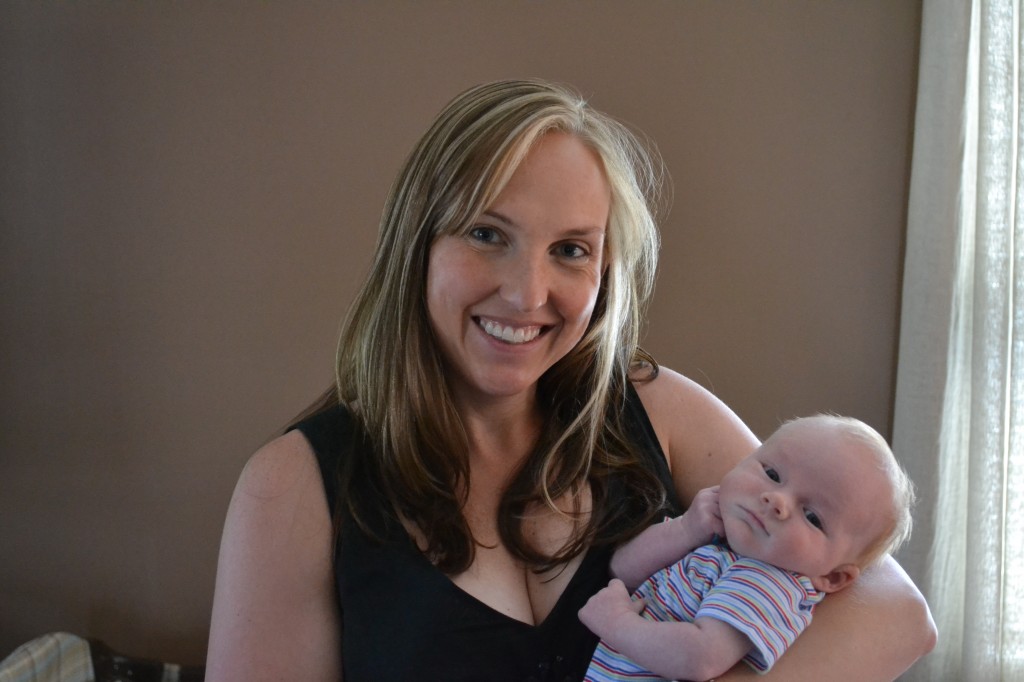 I'm not sure why all of the books/resources say that breastfeeding should not hurt. Everyone I know has experienced some pain when nursing, especially towards the beginning of their experience. Yes, breastfeeding is 'natural', but the first time you have a go at it, it certainly feels anything but natural. It feels awkward, scary and painful. Not only that, but you need to make sure that the baby is latching properly and that he's getting enough milk. You need to decide if you are going to feed on demand or use the clock as a guide. You need to decide if you are going to pump and use bottles sometimes or stick with breastfeeding only. On and on… 🙂 I also read that your baby can not suffocate when nursing. Well…my little man came close a few times when I first started nursing and as a new mom it was incredibly scary. As if new mom's aren't already constantly worried about their kids!
Breastfeeding is more time consuming than a full time job. Nothing I read prepared me for just how much time you commit to feeding your baby when you make the decision to nurse your newborn. For the first few weeks, I literally would finish feeding my son, had a moment to blink and then it was time to start up again. Things got a bit easier after the first few weeks because we started to settle into more of a routine and I started pumping once in awhile to give him bottles.
The hardest thing for me in the beginning was how sore I got, which made me dread feeding time. I took a few days off from breastfeeding after 2 weeks because I was literally in tears from the pain. During that 48 hours I pumped and bottle fed him with breastmilk and a bit of formula the few times I didn't have enough. Luckily, I felt better after 48 hours and Connor took fine to going back to nursing after having bottles. For the next few weeks I nursed him most of the time, but pumped and gave him a bottle occasionally. It worked out really well for us.
When Connor was a month old, hubby and I decided to take him shopping and we knew it would take longer than the time we had between feedings. We decided to bring a bottle of breast milk and use our handy new bottle warmer. I brought a battery pack and figured I would pump in the car. Hubby went to the car to start warming the bottle while I tried on a few quick things at a store. The bottle warmer didn't work well at all so we went to Dunkin Donuts and got a cup of hot water. Of course I overheated the bottle and it was way too hot to use so I had to put it back on ice before giving it to Connor. Finally, we fed him.
Around 5 weeks my son started to spend the majority of his days screaming, which was a complete change from his easy-going personality. The doctor witnessed him screaming this past week and told me that she didn't think he was eating enough. At that point, we decided that it would probably be best for everyone involved if I did one bottle of formula per day and pumped the rest of the day, giving him bottles of breast milk so that I know how much he's getting. So far this is making all the difference  in his happiness! The screaming baby is gone…yay!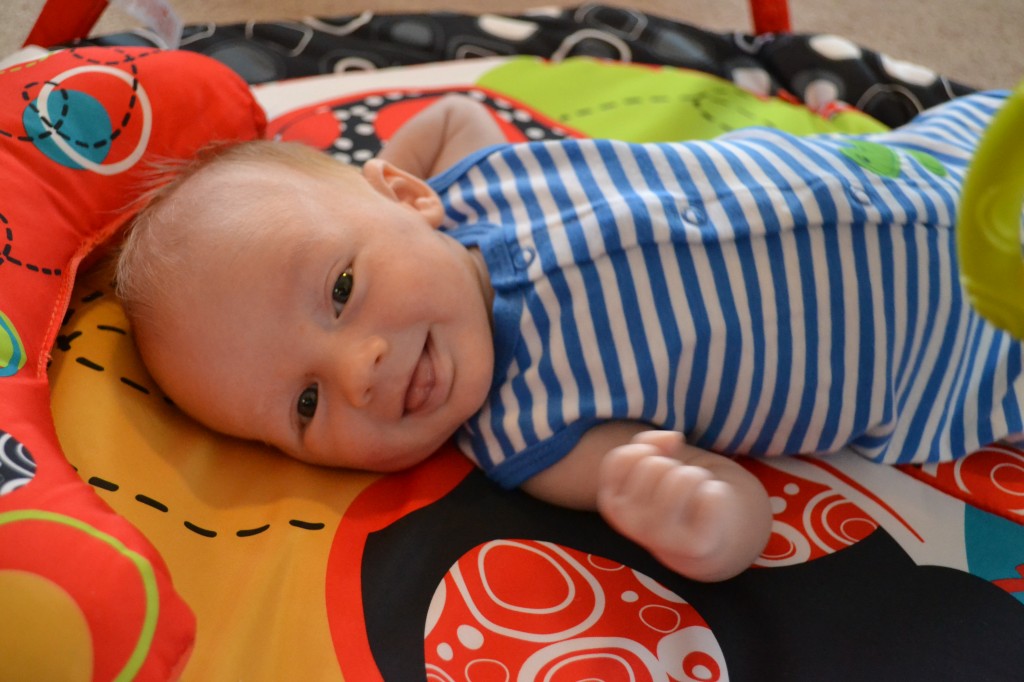 A few tips:
Find a few shows that you can DVR or get on Netflix. You will absolutely be spending a lot of time at home with either 1 or no free hands!
Work towards becoming comfortable with using a blanket or nursing cover so that you don't have to disappear every time visitors are around or rush home when you are out in public.
Buy some Lanolin cream. Your nipples are NOT used to this and will hurt at first.
Take warm showers! It's really soothing when you are sore.
Ask the lactation consultants lots of questions. Mine also gave me some great gel packs to put on after nursing when I was sore.
Be patient. It takes time for you and your baby to figure things out.
Don't beat yourself up if things aren't working out the way you want them to. (This was hard for me last week when I decided to start incorporating formula and to focus on pumping and bottle feeding versus breastfeeding, but as I mentioned above, it's what's working for us right now.)
On that note…gotta go feed my kid. 🙂
Moms, any other tips out there for us newbies?
As a side note, if you're in the mood for a laugh…Read this hilarious article about why one husband knows what breast milk tastes like.