Speaking of new moms: Did you see my guest post on The Splattered Apron? Lisa is spending time with her new baby girl and needed some friends to step in and write some posts for her. My article was posted yesterday …check it out if you are looking for a general fitness type of workout.
My job this week: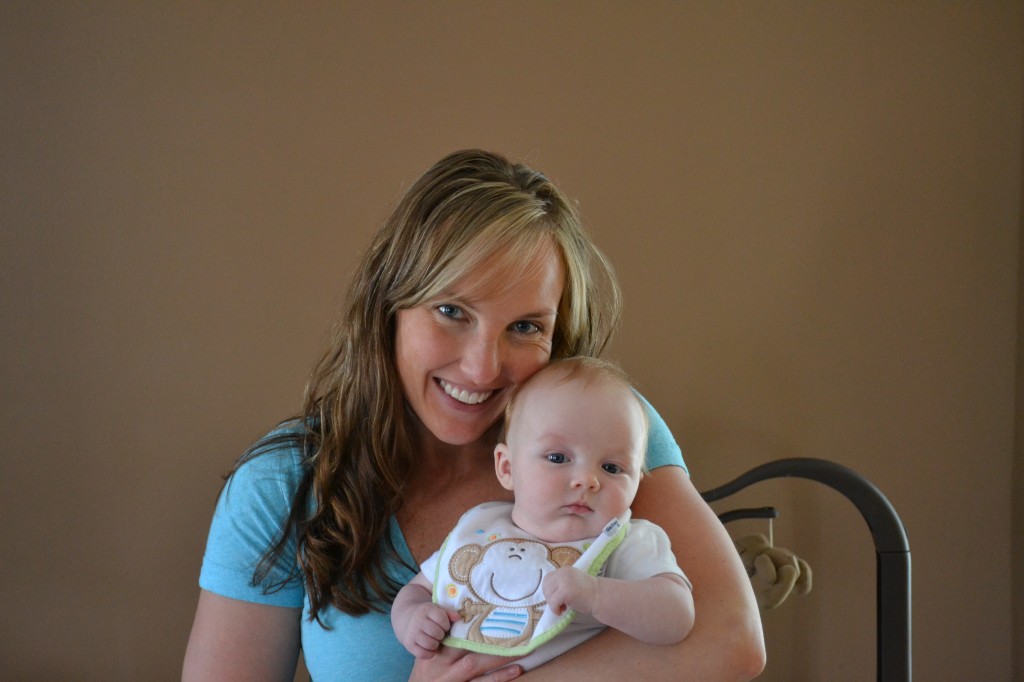 My job starting next week: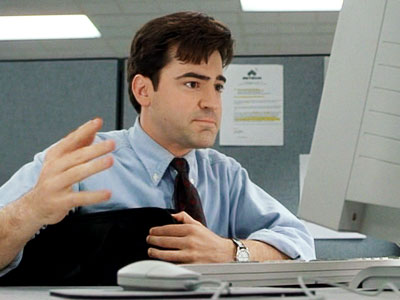 (Okay…not quite since I am not getting a sex change or working for Initech, but you get the point.)
My maternity leave is coming to an end and I'm heading back to work on Monday. Fortunately, I am able to work in the office 3 days a week and at home 2 days a week so that softens the blow a bit, but I am still sad and anxious about leaving my baby at daycare. This past Monday I left him there for a trial run. I always knew it would be hard leaving your baby with a stranger, but had no idea how much harder it is for mom than it is for baby. He did great…smiled and talked up a storm as soon as we got there and seemed happy all afternoon after I picked him up. Me on the other hand…well I didn't do as much smiling and may or may not have had a mini freak out.
Was it warranted? I don't know, but I can basically guarantee that if you give birth and spend 11 weeks with a wonderful baby boy (only leaving him with immediate family), it will be very scary and sad for you to leave him with a complete stranger when the time comes. Or maybe, if you are lucky, the time won't come for a long time!
I have heard of some women getting bored at home and heading back to work early. Needless to say that was not the case with me. Besides not being bored there are still a million things I would have loved to accomplish, books I would have loved to read, places I would have wanted to take Connor. I love the laid back days and lack of any real schedule (besides Connors sleeping and eating schedule of course!). I love seeing my baby all day long. I love snuggling him. I love feeding him. I love taking walks with him. I love him.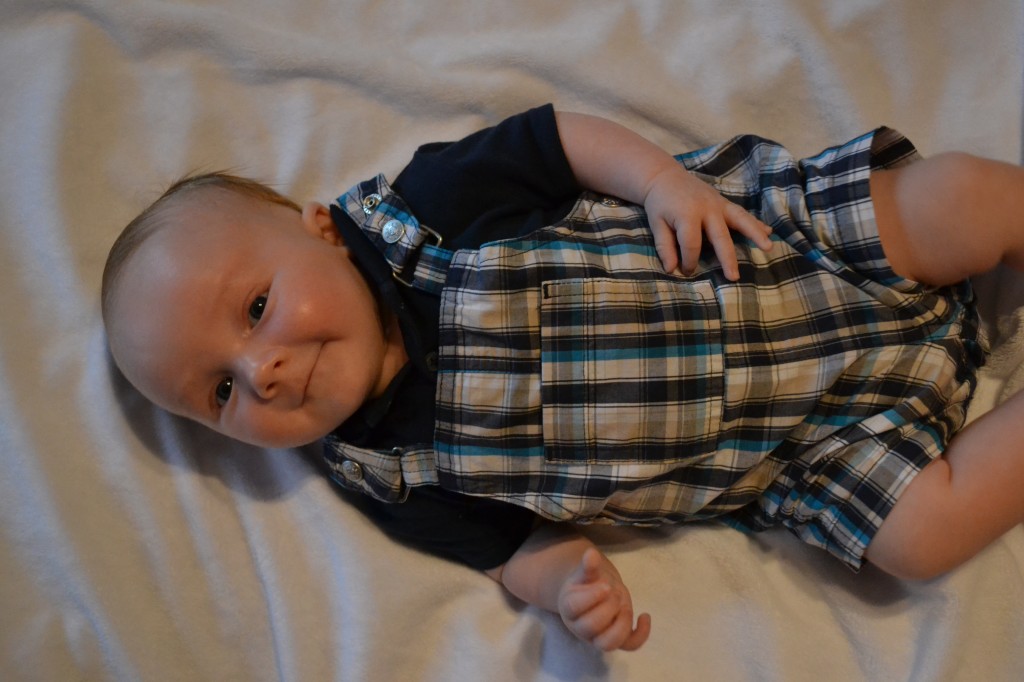 Here's where I can choose to sulk or I can stay positive about this change. I am going with the latter. I am going back to work to provide the best life possible for my family and I know this is what's best for Connor right now even though it doesn't always feel that way. This is the first of many schedule changes I'm sure we'll go through as Connor grows.
I am beyond lucky and blessed and so thankful for the following reasons:
We have a healthy (and very happy) baby boy. What a blessing. God is good.
I was able to spend 12 weeks at home with Connor, which is way more than some new moms get to do.
My husband works his butt off and is an amazing dad.
My parents are so supportive and helpful and they are the best babysitters in the world. Plus they only live 10 minutes away!
I have a job, we have an amazing house and we can pay all of our bills.
Things with our company (Skill of Strength – go ahead…like us on Facebook :)) are going really well and I can't wait to see and share with you what's to come.
Extra play time in the mornings and mohawks will probably have to wait until the weekends for now, but we're gonna make it work.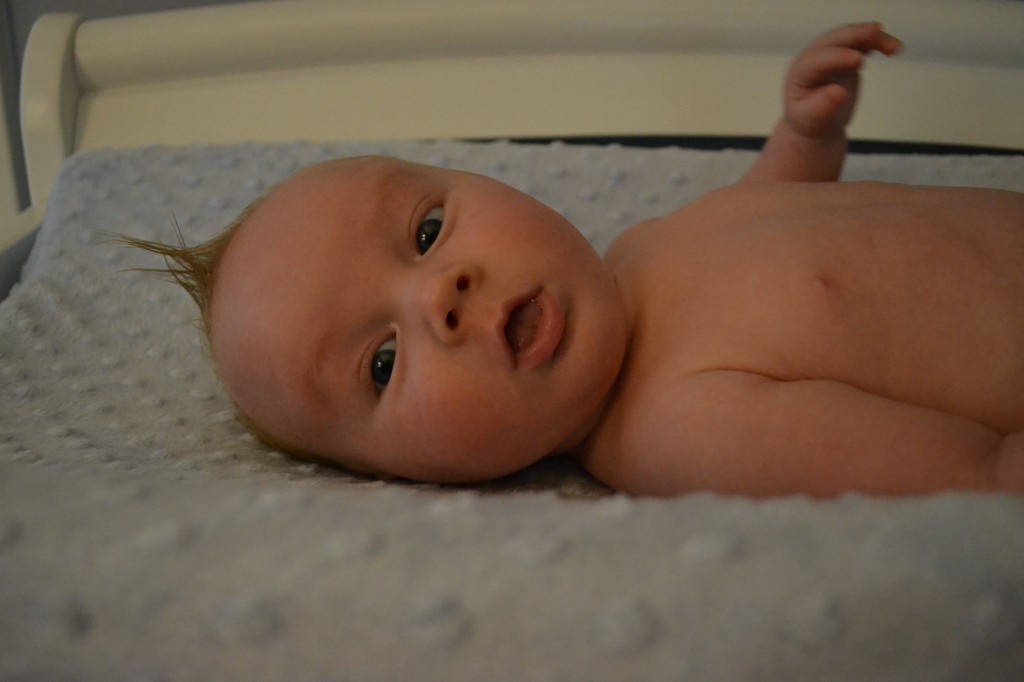 Any other mom's out there dealing with going back to work? Any tips for new moms about leaving your baby at daycare?