…and best friends! 🙂
Hope everyone enjoyed the long weekend. We sure did! We had the chance to get away as a family and spend some time with a few of our best friends and their baby boy! It was the first time they got to meet Connor and it was so fun to have both of the babies together, especially knowing that they'll be friends for a long time. I'm sure they are going to just love the pictures we will take of them over the next few years in matching outfits.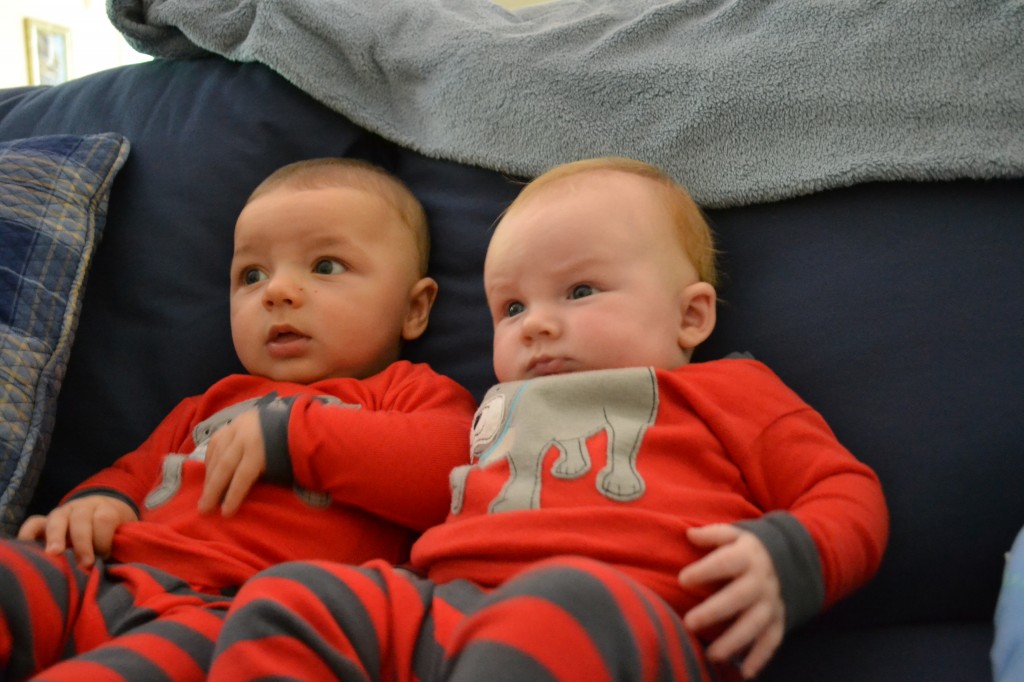 We love hanging out with my roommate from college (I can't believe we have known each other for 12 years now!) and her husband. It's been so much fun because we got married the same year and had babies just 3 months apart. This was our first time getting together with both kids and boy were things different! I felt like we didn't get to talk to each other for the first 24 hours or so because we were so busy making bottles, changing diapers, giving baths, etc. Oh motherhood.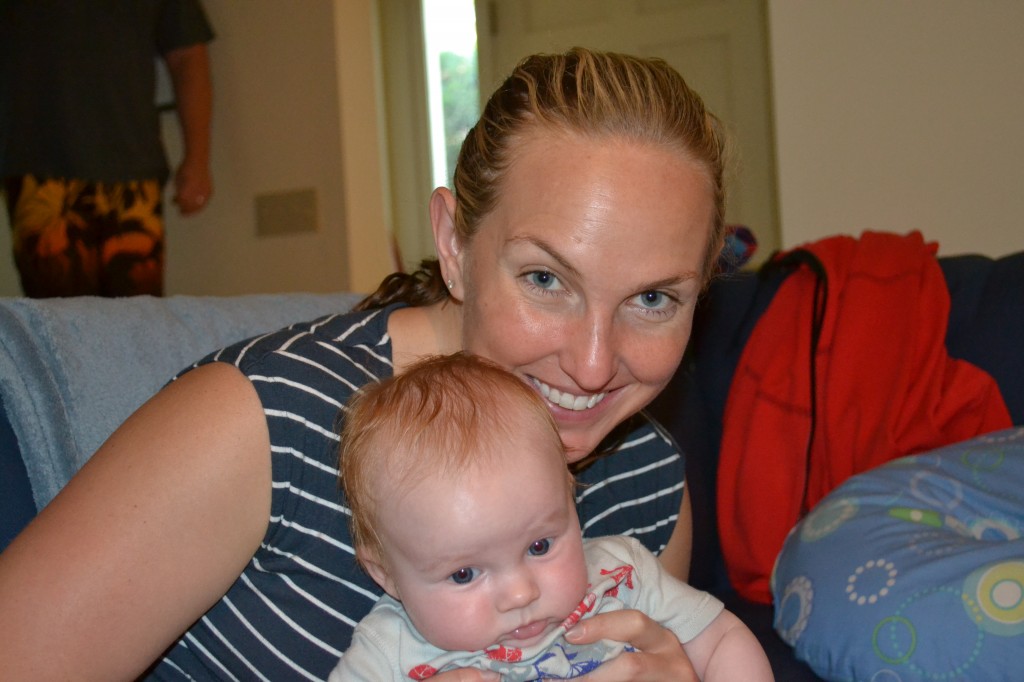 Finally, once we were all settled in, we had a great time!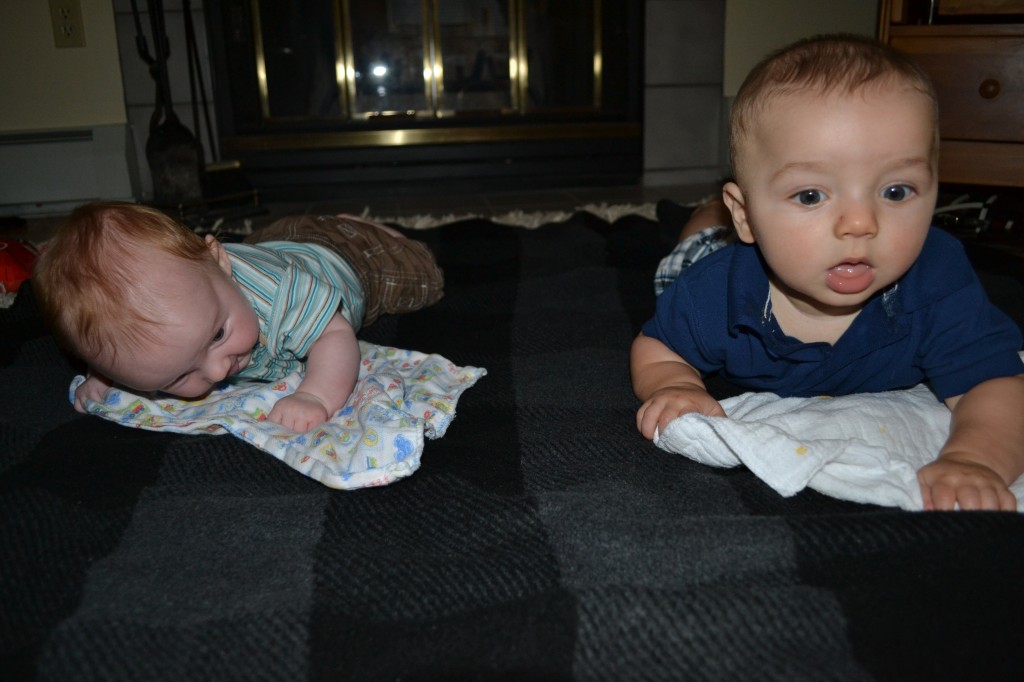 We spent Saturday hanging out at my parents lake house, grilling and playing with the babies. It was nice and low key so we were able to catch up.
Sunday was busy. Mike and I went to the track and did a track workout like we used to do last summer. It was the first time we have been able to do one of these workouts together in a long time (due to me either being very pregnant, not in any shape to hang with him or not having a babysitter) so it was a lot of fun.
Here's the workout we did:
30 2-handed Swings (I used 20K kettlebell)
1/4 mile run
30 1-handed swings R/L (I used 16K kettlebell)
1/4 mile run
30 alternating swings (I used 16K kettlebell)
1/4 mile run
We did this twice through and it took me 22:30 to finish.
After getting our sweat on, the dads (and grampa) went golfing and the moms (and grammy) and babies went shopping at the outlets. We lasted a lot longer than we thought we would and everyone was very well behaved. Oh…and we got some great deals. 🙂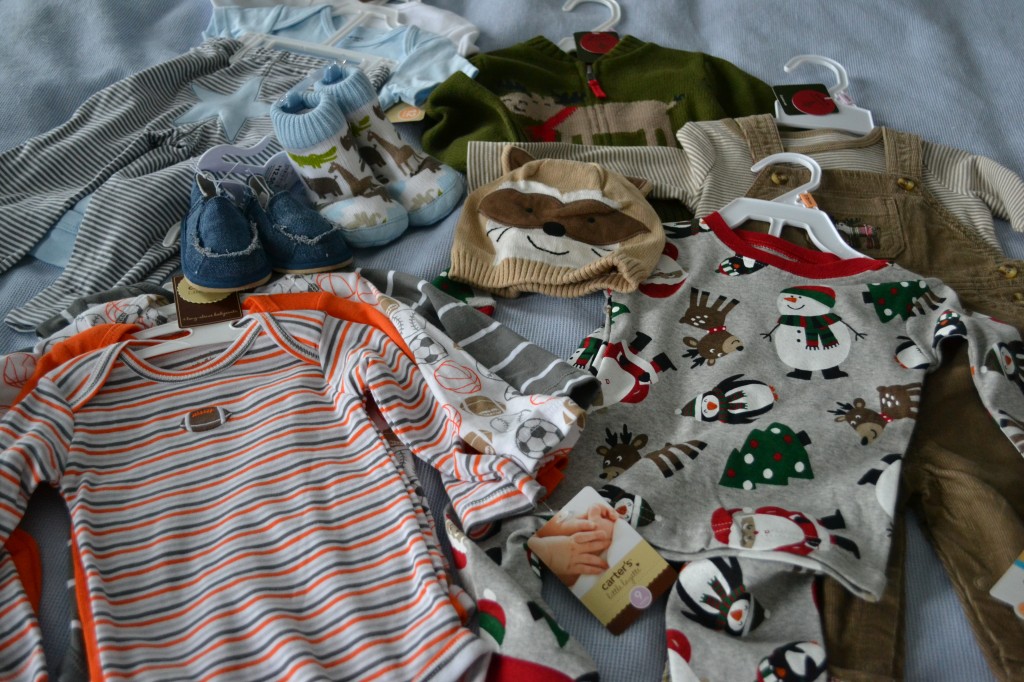 Later, my parents (the best grandparents in the world) babysat both boys so that we could have a double date.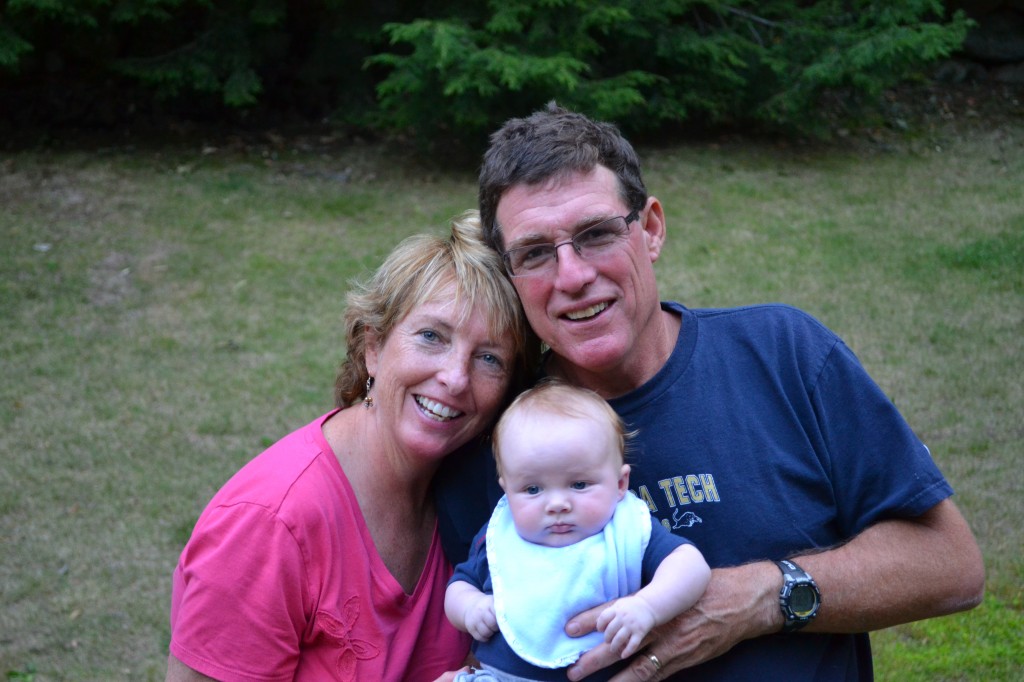 It was nice to have some adult time. Dinner took forever so our waiter ended up bringing us an extra bottle of wine on the house. Let's just say I did not need that. The next morning I kind of felt like this.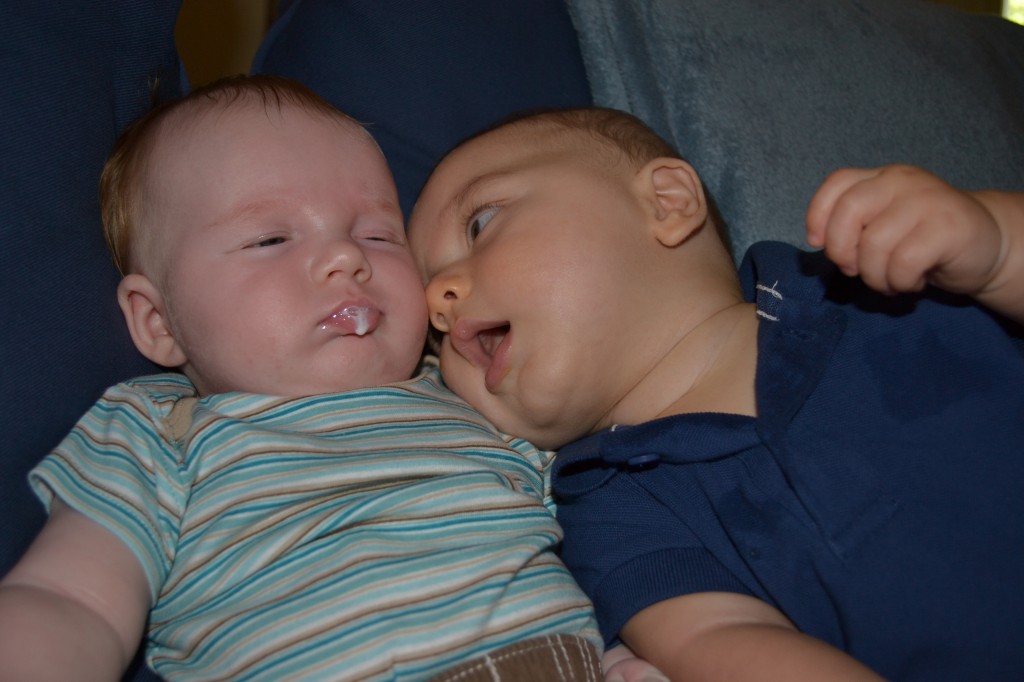 Ah yes, now I remember why I give myself a 2 drink limit for the most part. After a bit of an indulgent weekend, it was time to take my 3 month progress pictures in my journey to Banish the Baby Bulge (Month 1 and Month 2 updates). Look for my 3 month post later this week!
Try to smile this week even though it's rainy and summer is really coming to and end. CJ doesn't seem to be sad about it! 🙂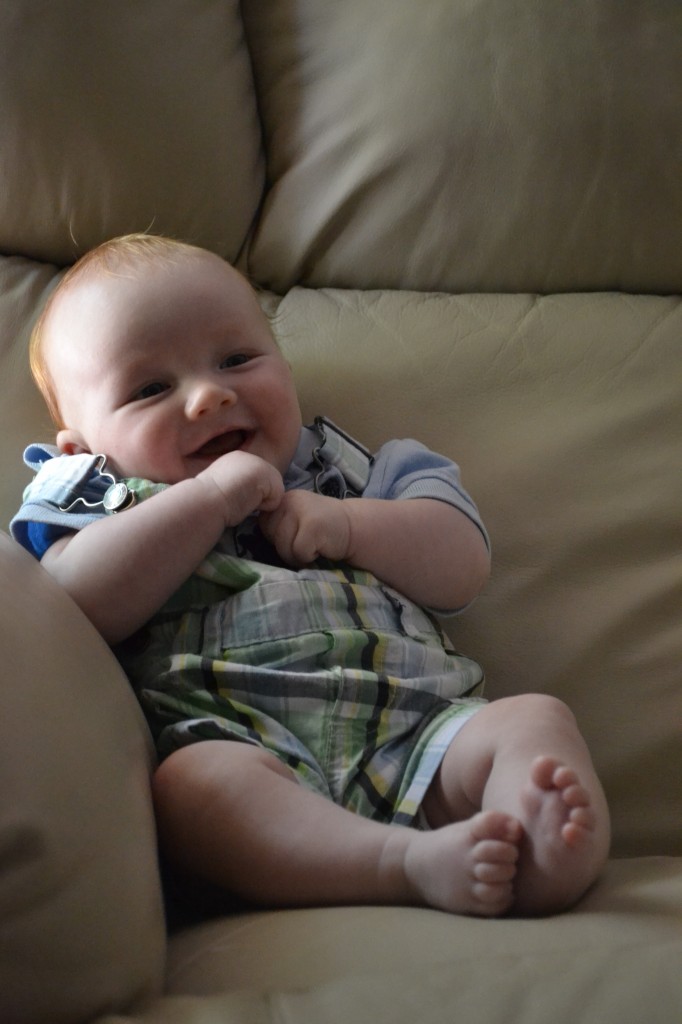 Do you keep in touch with friends from college and high school?