Most of the new moms that I talk to are friends I had before having a baby or online friends I met on Twitter, other blogs, etc. However, I have spent a little bit of time with moms of older children and I have read several mom blogs and forums. What always surprises me is just how opinionated moms are. People in general are judgmental (it's part of our nature), but I'm finding this to be even more true with mamas and it's got me thinking…am I the same way?
There was an article a few weeks ago on BlogHer based off of a segment from the today show on Cocktail Play Dates. The debate on the blog in the comments was pretty colorful and mostly made up of mom's who feel it's completely unacceptable to have a glass of wine while your kids are playing. Not sure I really want to start a debate here, but in my (humble) opinion I think it's perfectly acceptable as long as everyone enjoys their drink responsibly. I'll stop there on this topic…and I'll just remember to be careful who I invite over for a glass of wine!
Other things I've found mom's to be judgemental about:
Whether you choose to breastfeed or formula feed your newborn
If you're feeding on demand or using the clock as a guide
If you drink an occasional glass of wine when you are nursing (yes, again with the wine)
When to start giving your baby solid food
If you're going to go back to work or be a stay at home mom
If you're working, whether you send your baby to daycare, hire a nanny, or work from home and multi-task
Whether you use cloth or disposable diapers
…and SO much more
Oh and by the way, this all begins way before you even have the baby. When you're pregnant people judge you based on whether you find out and/or reveal the sex of your baby. They judge you based on whether or not you reveal the name of your baby before he/she is born. Then they judge the actual name. This is all after the unbelievable amount of unsolicited advice you'll receive while sporting that bump.
Get the point? I am not saying that I don't sometimes judge other moms. I do. Like I mentioned above, I think it's only natural to judge others (unfortunately), but I try to be respectful and I certainly realize that I don't have all the answers! Also, I keep most things to myself (or between my husband and I) when it comes to my feelings on other mom's 'horrible' parenting skills.
I loved Tina's post about her breastfeeding journey coming to an end. She was honest (as always) about her fear that people would judge her or think that she didn't try hard enough to keep nursing her baby. If I read this before I was a mom I probably would have thought she was worrying for no reason, but now I get it. Mom's are judgey.
I also loved this post by Michelle called "What I wish I knew" from the other day. In the comments you'll see some people talking about how they were going to the be the perfect parent before they actually became one. I can pretty much guarantee these people are judging other mom's without having any idea what it's really like. And you know what…I did that too.
Let's just keep in mind that we're all from different backgrounds and every woman has a different experience with being pregnant. Every baby is different. Every child is different. I can't even imagine how much the judgement is going to increase once I have a school age child and have to make many more choices on what's allowed and not allowed for my child. Poor innocent CJ…he didn't choose to have me as a mom and now he's stuck with me and my choices for him!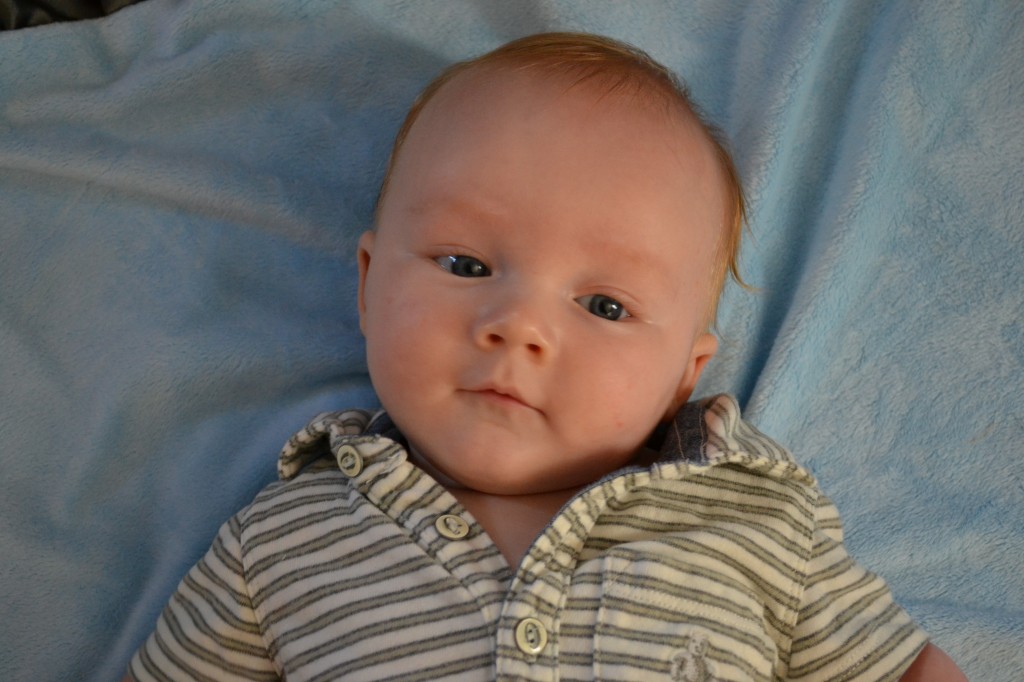 Do you feel like you are judgmental? Did becoming pregnant or becoming a mom make you even more judgmental?