Did you miss my first three baby weight updates?
Things were a little crazy last week with extra appointments and just general day-to-day life…sorry for the delay on this post!
Fortunately we followed up the crazy week with a great weekend. We went to dinner and bowling with friends on Friday night (yay for an adult night out!) and spent the rest of the weekend up in NH for some quality time with the family! We went apple picking…man do I love apple picking.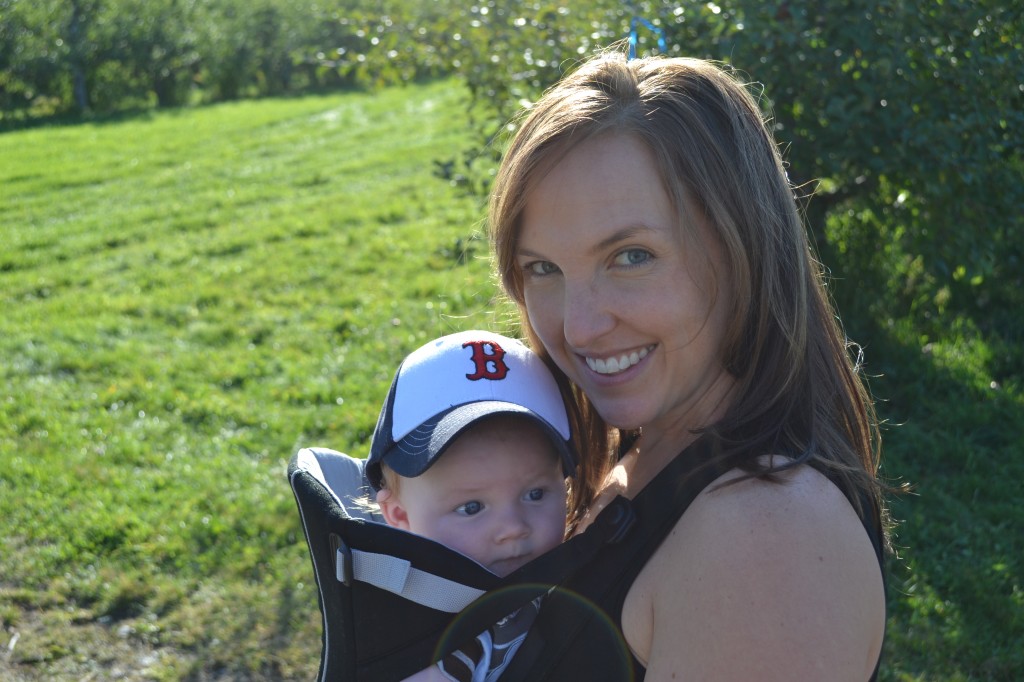 I am still in disbelief that my little man is now 4 months old (I'm sure I'm going to say this for the rest of my life). We went to the doctors on his 4th month birthday. He weighs 15lbs 9oz. Let me just tell you…that seems giant since he was only 6lbs 9oz when he was born. What can I say, the kid loves to eat.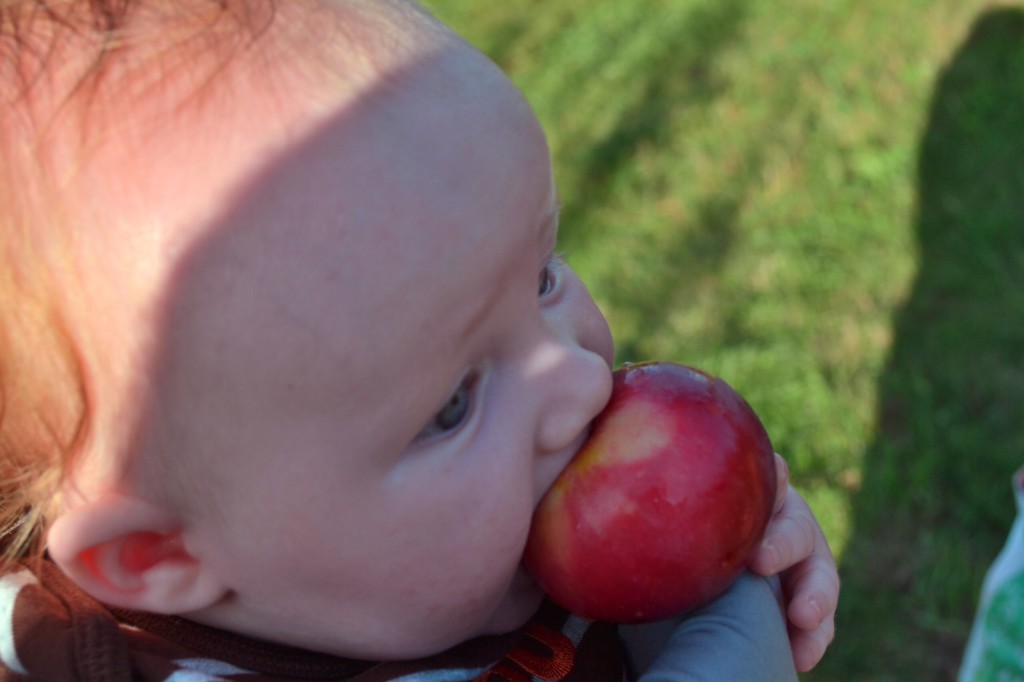 I'm starting to adjust more to being back to work and having about 65 million roles in life. Some days are much better than others. Some days I feel like I have things under control and other days my hormones seem to take over and I have meltdowns about one thing or another.
Some days I hear about the art projects Connor is doing at daycare and I am happy he's being exposed to extra learning opportunities. Other days he gets an injury report at daycare and I am so sad that I wasn't there to take care of him.
As far as my physical post baby weight loss progress, I'm slightly frustrated with where I am at. I had a physical last week and actually asked my doctor if she thinks I could just be holding on to extra weight while I am nursing. She said that happens to many women so I have a feeling I may just not get where I want to until I am done nursing. The focus for now is to keep getting stronger. 🙂
Workout Update:
Workouts are going well for the most part besides a few nagging injuries (knee and shoulder). Both are getting better and I'm starting a new program at the end of this coming week that I'm excited about. I'm definitely getting stronger. I nailed 3 chin ups in a row and also did an unassisted pull up for the first time since my first trimester. I got over a major mental block in working on my kettlebell snatches this month.
Turkish Get Ups are still a work in progress. I need to work on my shoulder stability so that I can stop re-injuring myself! I am trying to practice what I preach and spend more time foam rolling, warming up and doing corrective exercises. It really does help!
Nutrition Update:
I've been eating mostly great (with a few weaknesses), but as mentioned above, I don't think this is really the issue. I eat great 80-90% of the time and should really be losing weight. My weight is lingering around 127-129 pounds so as I mentioned, I'm starting to think I need this extra weight while I'm nursing (pumping). I'm trying to keep being patient and doing what I know is good for my body. Patience is hard.
The other thing that I've noticed is that there are some days I feel ridiculously hungry. Nothing can satisfy the hunger beast on those days…I'm hoping once I am done nursing the hunger beast will make fewer appearances which would help a lot with shedding the last few pounds.
Progress Pictures, Weight and Measurements Update:
Not feeling
much of a difference here. Some days my clothes feel like they're starting to fit better and other days, not so much. My midsection is still very different than it used to be, but I can feel it getting strong and slightly more firm as the days pass.
I know I have an awful lot on my plate right now and the changes I want will come in time. Some of the measurements moved a bit in the right direction this month. The scale did not. The line on my stomach is almost gone…yay!
First full day home (4 days after giving birth):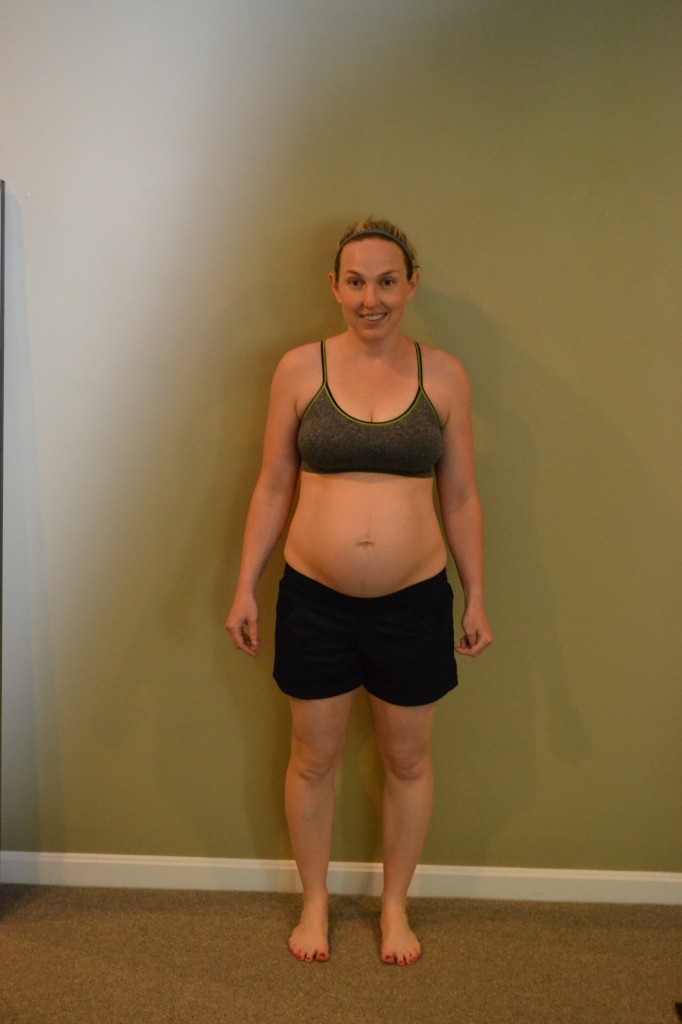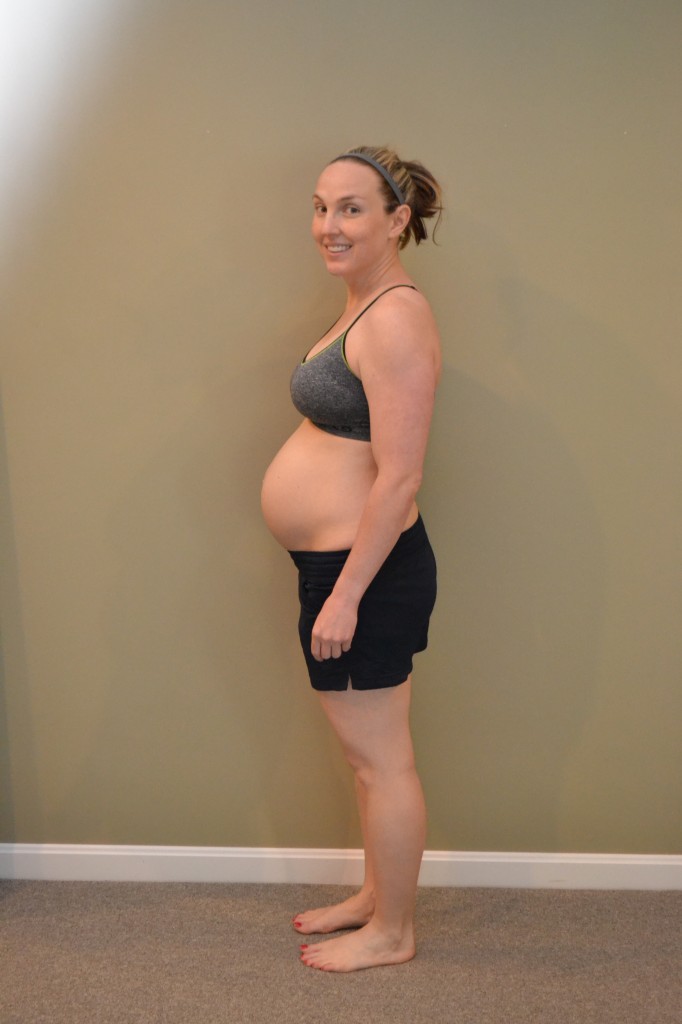 One month after giving birth: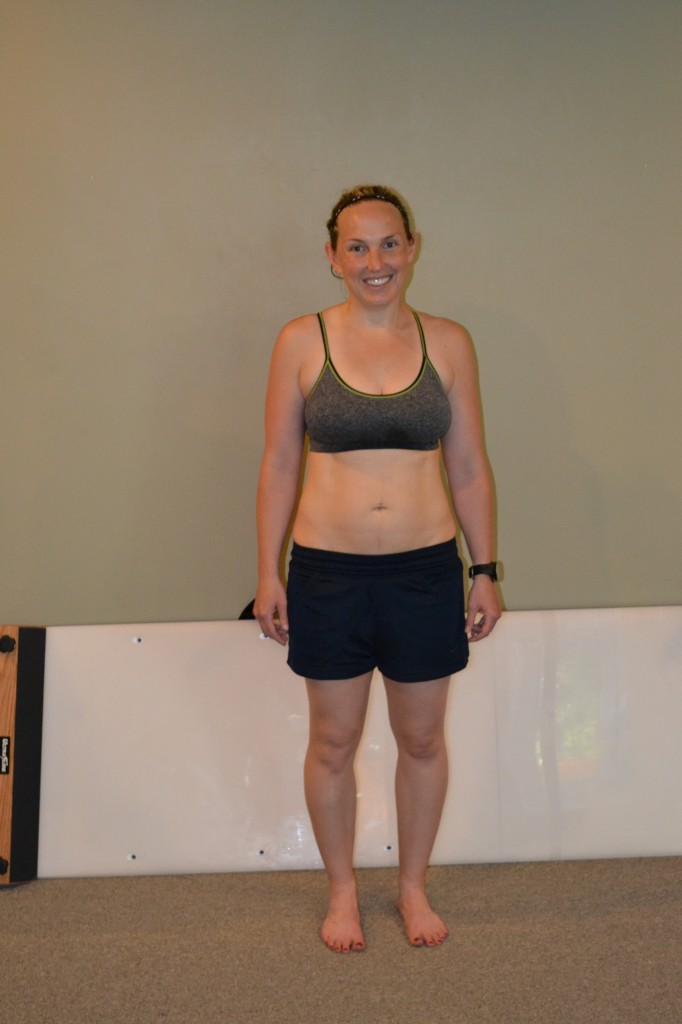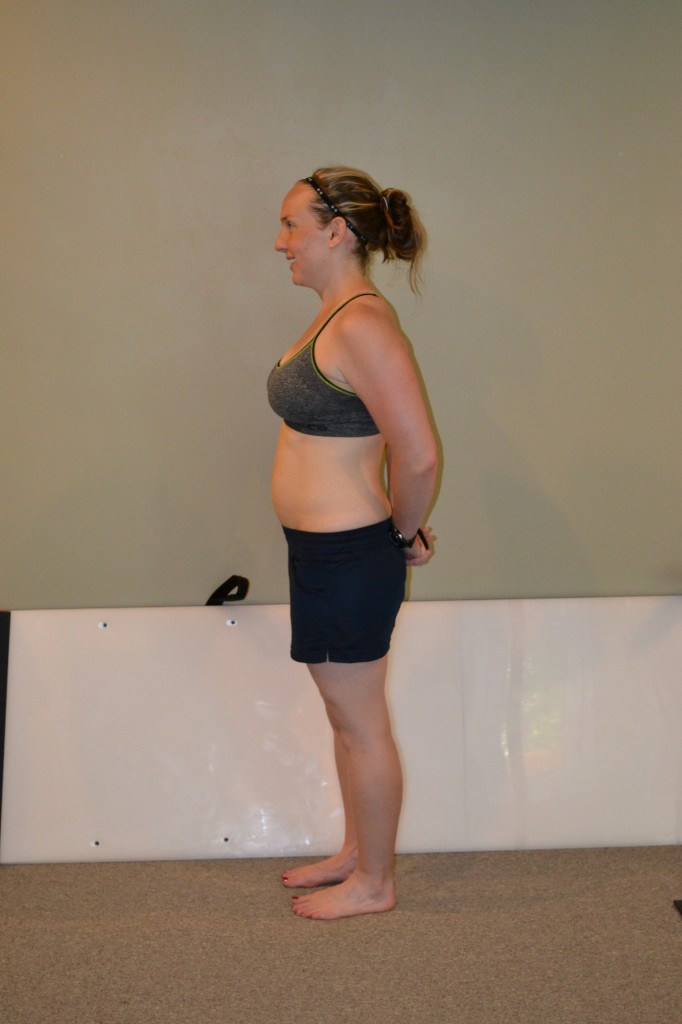 Two months after giving birth: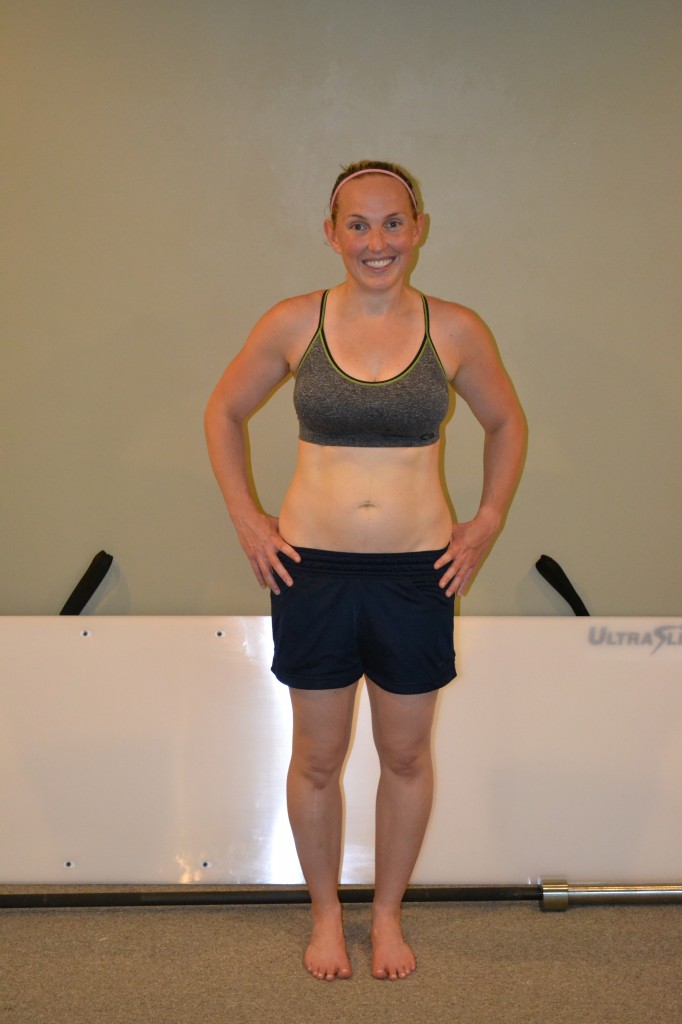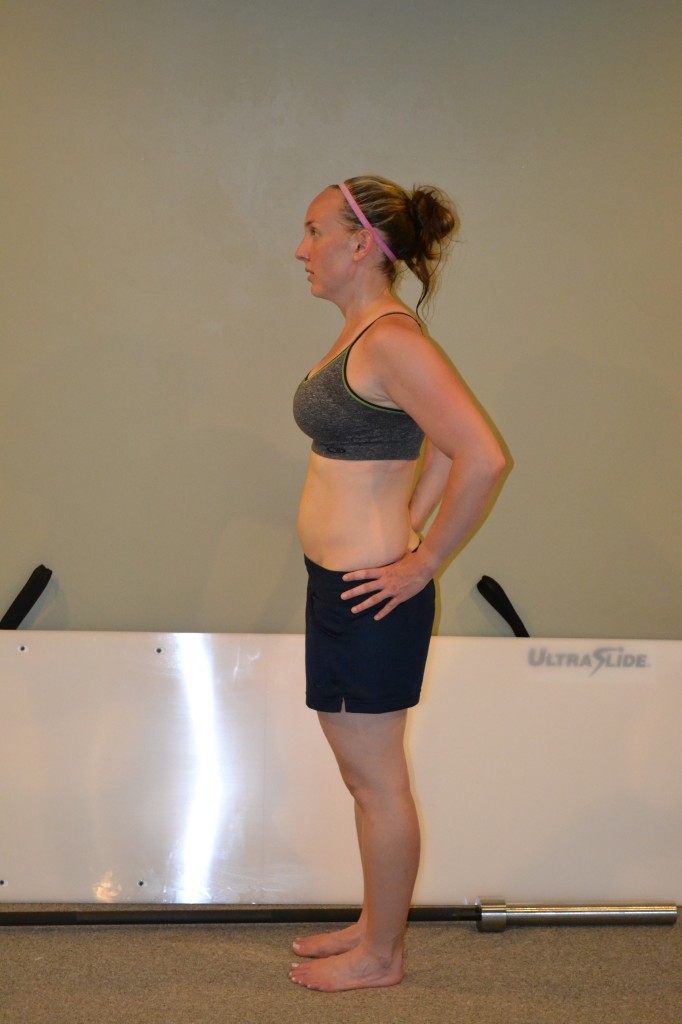 Three months after giving birth: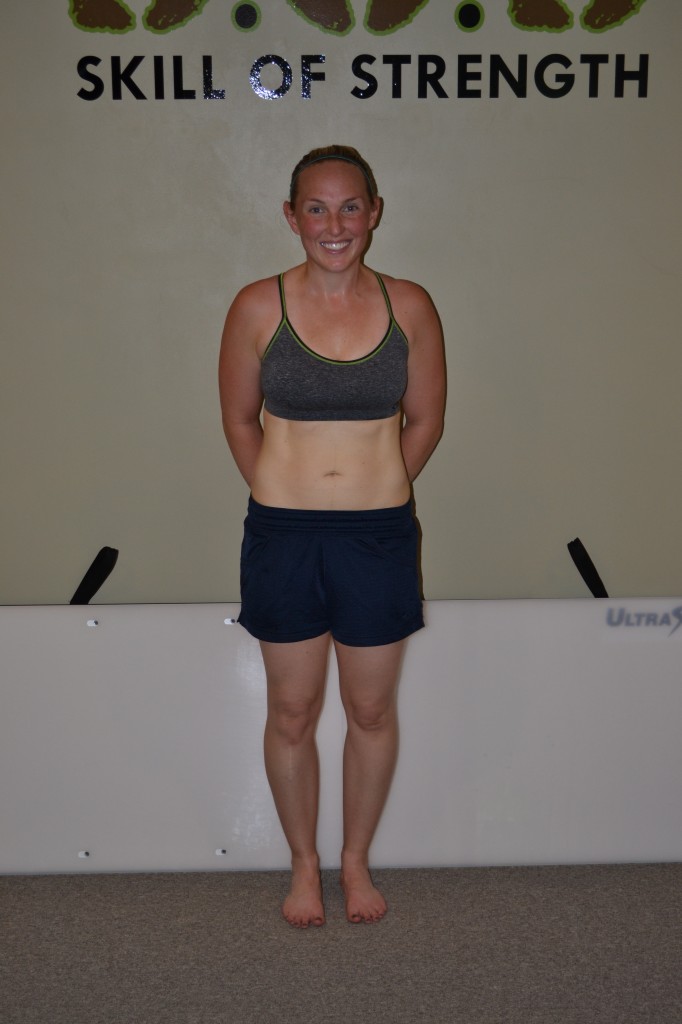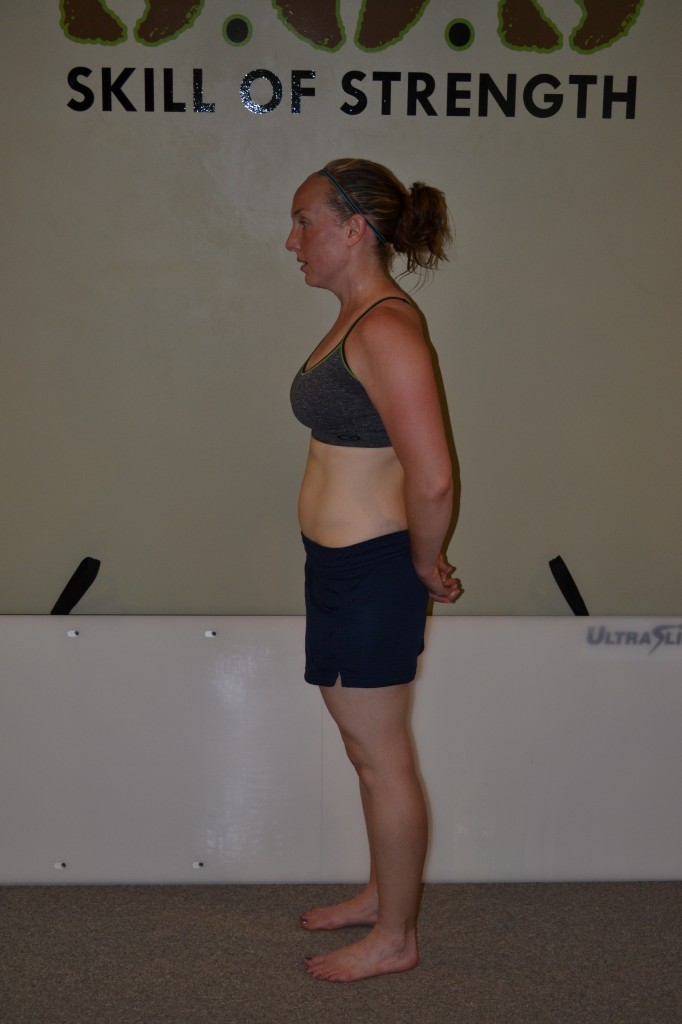 Four months after giving birth: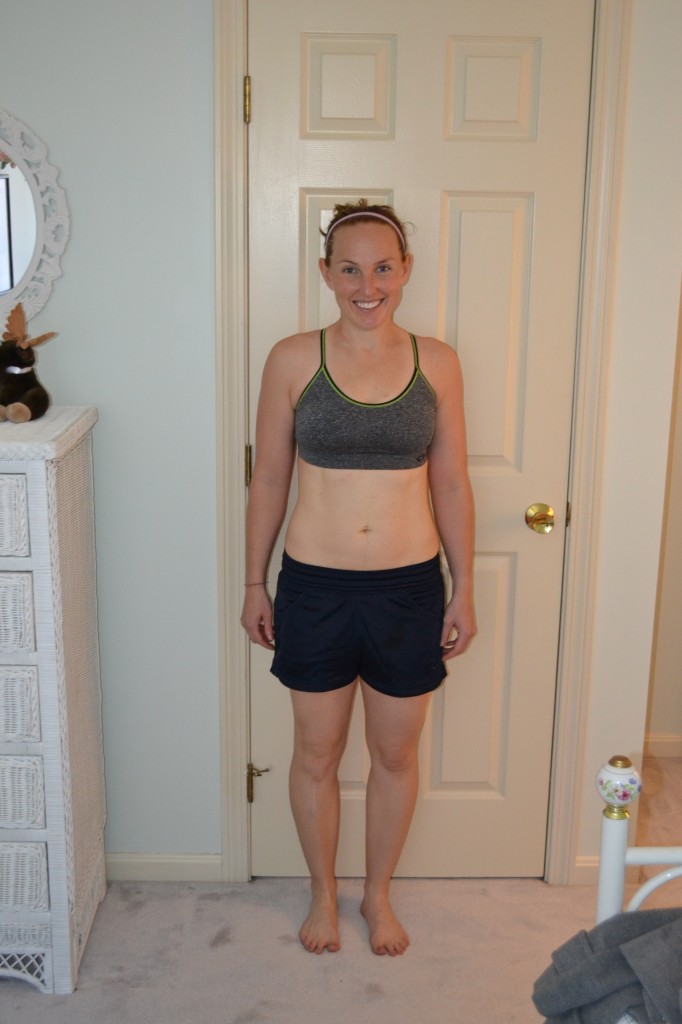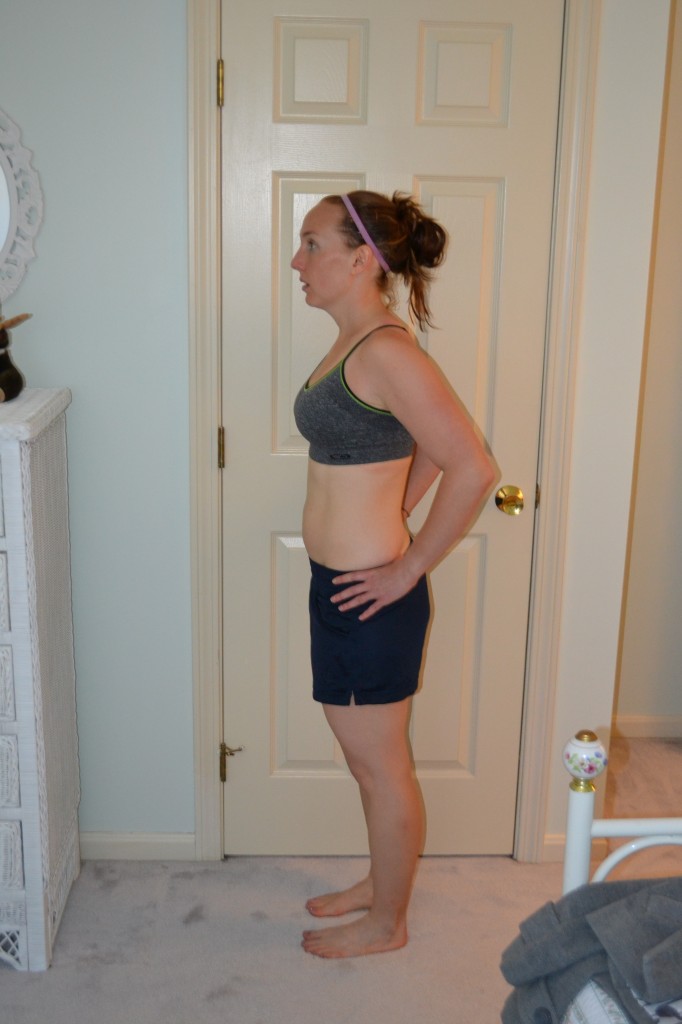 [TABLE=5]
Hopefully this next month I'll be a little more used to my crazy schedule and will make more progress. I don't want to be discouraging on my blog, but I do want to be real. I've been frustrated and feeling a bit negative about my progress, but when I look at the big picture I know things are going well and I will get there! On days when I feel frustrated, I just look at this face and it really does make it okay. I am so blessed to have a healthy and super happy baby boy.