I had to leave work to go to the doctors on Monday for my first time ever in my 8+ years of working full time. (Yes, I've gone to the doctors before, but not for being sick!) I've been fighting the fact that I have been sick for 2 weeks now and finally gave in. I got some antibiotics and had a great night of sleep so I'm definitely on the mend. I have to say I much prefer the usual colds I get where I sleep a little extra and sweat it out and it's gone in a day or two. Not sure what this two week business is all about.
Although work has been busy for me, Connor and I have been spending a little extra time in our pjs so far this week!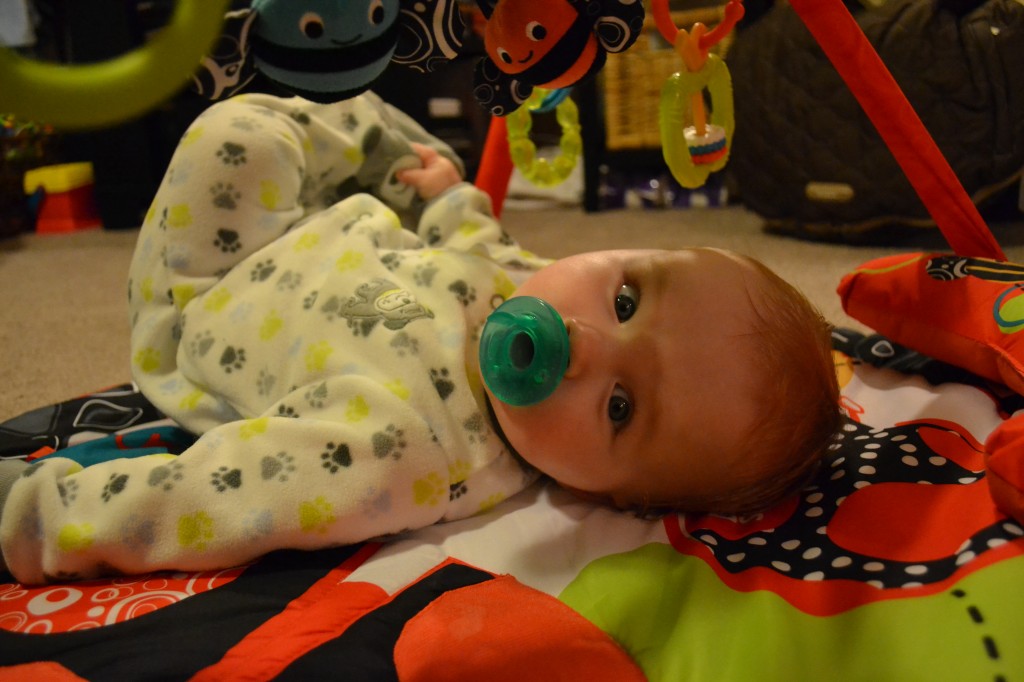 He doesn't really seem to mind though!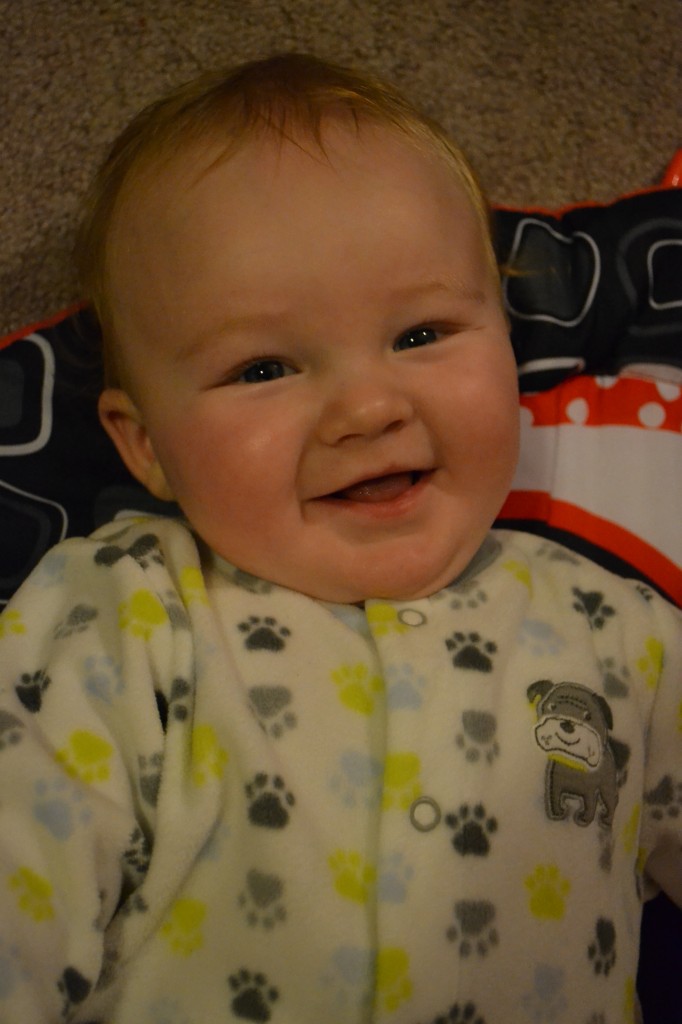 Be back next week with something more exciting (but probably not as cute). I started some new workouts and I can't wait to share them with you. And I have a great guest post coming up on how one mom makes time for girl's nights out.
Hope your week is going well!