You all know about my love affair with kettlebells by now.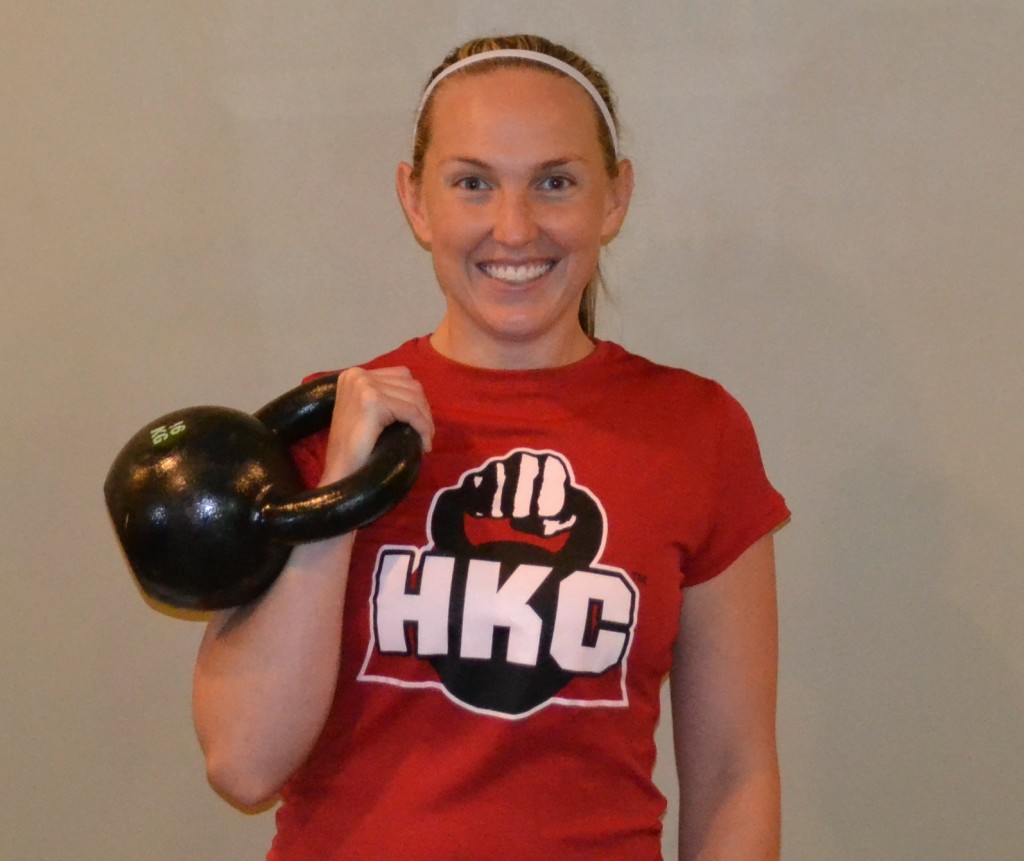 I was thinking today (again) how great of a tool kettlebells are for new moms…or anyone else who is strapped for time. Obviously I am working out with kettlebells even more than usual lately since I'm training for the RKC, but even putting that goal aside, I honestly don't know what I would do without these magical cast iron balls (please remove your mind from the gutter).
I realize it sounds pathetic (or at least overly dramatic) to say that I don't know what I would do without kettlebells, but as someone who used to be a runner, and then a gym addict, I definitely would have been forced to miss an awful lot more workouts once I had CJ if I hadn't discovered kettlebell training. I realize I'm one lucky lady and have an incredible gym at my house (Skill of Strength is based out of our training studio in our house until we open our gym) loaded with kettlebells and other training equipment so this gives me an advantage and very easy access to kettlebells. However, even before we had a gym I would work out in our unfinished basement or outside with just some kettlebells and a pull up bar.
My top 5 reasons that I think kettlebells rock for new moms (or busy individuals)!
1. They're portable. Heavy, but portable. Train inside. Train outside. Bring them in your car (just be safe and strap them in!). Train in a hotel room. Train on vacation.
2. You don't need to go to the gym or hire a babysitter. You can train with kettlebells as your little one naps or plays! CJ sits in his bouncy seat or plays on a blanket sometimes when I'm finishing up my workouts. (Don't mind the blurry pic from my phone!)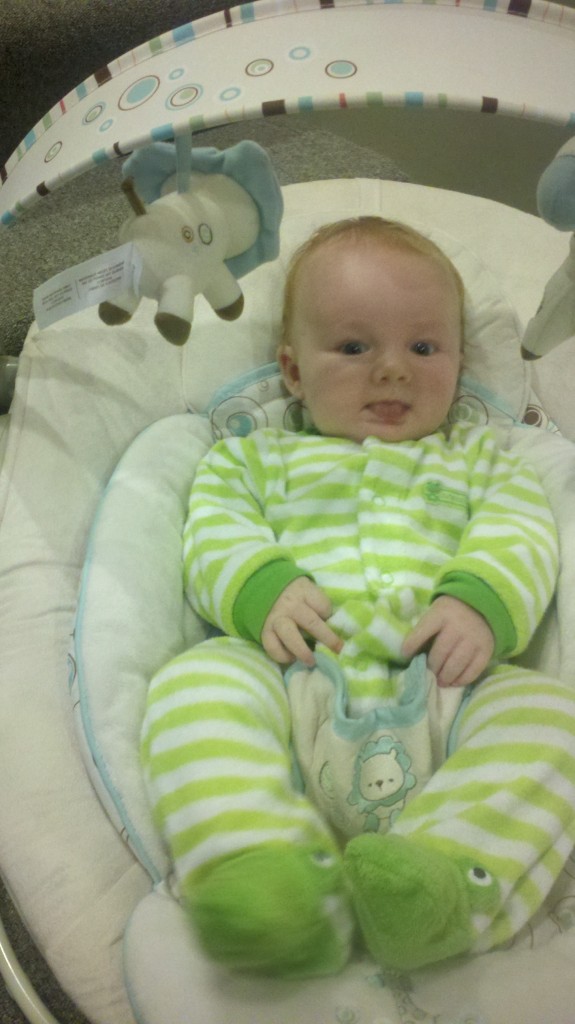 3. You can strengthen your entire body instead of working one muscle at a time. You can build strength and increase your heart rate at the same time, eliminating the need for lengthy 'cardio'workouts. No more hour long sessions on the elliptical…how's that for efficient?
4. Every kettlebell exercise works your core. What new mom is not looking to strengthen her core? Remember when I looked like this?  You can bet I needed (and still need) some strengthening where that big ol' baby bump was!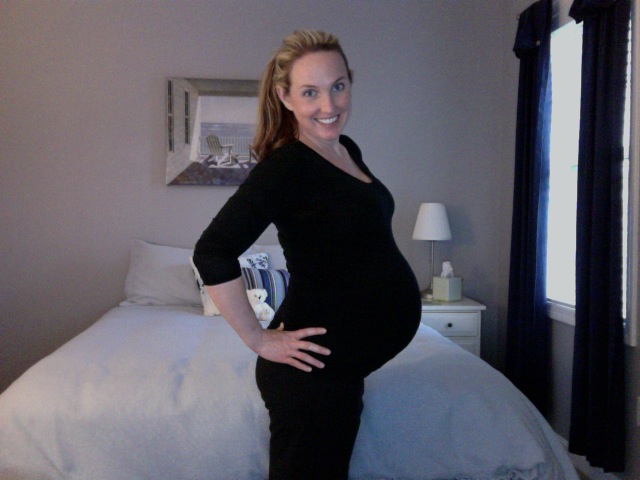 5. Once you learn the basics, you'll have endless workouts right at your fingertips. You can easily adjust your workouts to be longer or shorter, more strength focused or more conditioning focused, easier or harder, etc.
Kettlebell friends – any additional reasons why kettlebells rock for busy people?