My sweet little man is 7 months. Time for another post baby body update!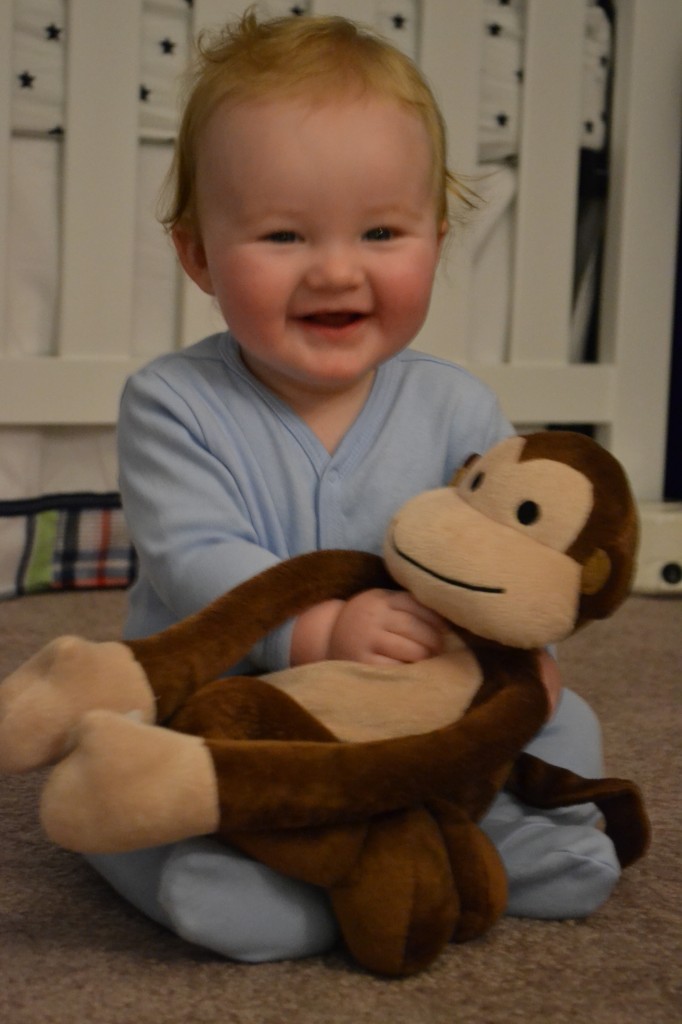 Did you miss my other baby weight updates?
Connor is getting to be such a big boy. He sits up for long periods of time and has discovered that if he's lying on the ground he can arch his back and use his legs to scoot across the floor. I've seen signs of crawling and I have a feeling it's in our very near future. (Note to self: must get on that whole childproofing thing.)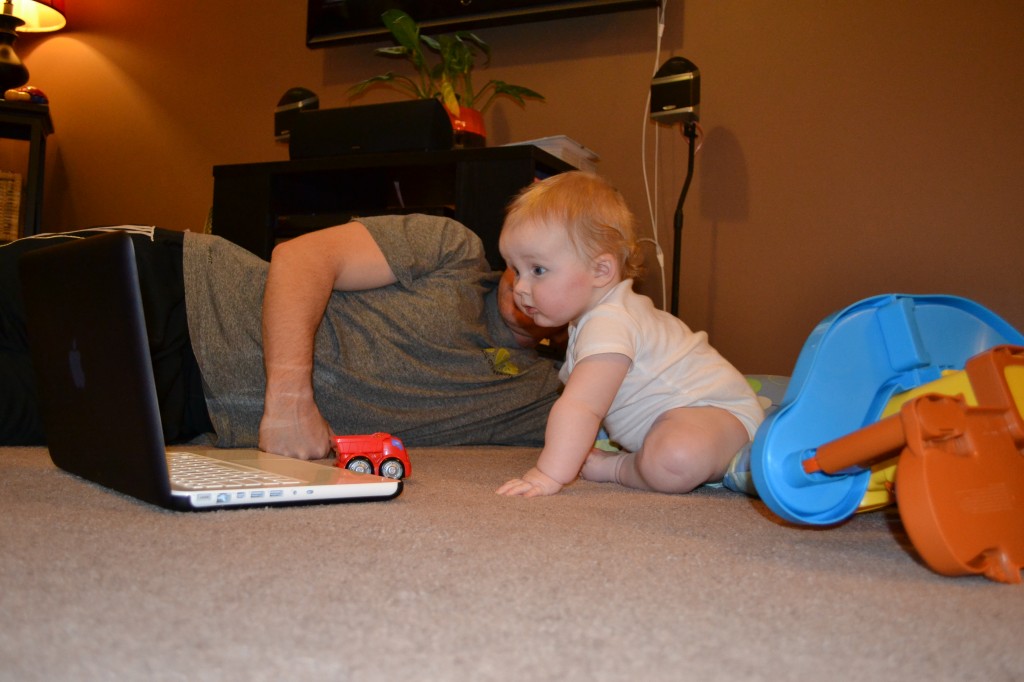 In other news, mama is feeling great. I became a FitFluential Ambassador and I booked my hotel and flight for the RKC in April. Ummm…feels like April is coming fast. How did that happen?
Workout Update:
Workouts are going well. I PR'd my weighted chin up again this past weekend by using a 10K kettlebell. The weekend before I did (and videoed) a chin up with an 18lb kettlebell. My goal here is to be able to use the 16K which is about 35lbs. Yes, I realize I have a way to go. Don't burst my bubble.
My kettlebell snatches need some help. My husband took pictures of me doing these when we were on vacation over Christmas/New Years and pointed out that I have an issue with my neck position. I look down instead of at the horizon and this is proving to be an incredibly difficult habit to break since I have been doing kettlebell snatches for years. As always, I'm a work in progress!
Nutrition Update:
I've been eating awesome and I'm feeling great. I've eliminated most gluten from my diet and the only dairy I eat is cheddar cheese. (Did you know there is no lactose in cheddar?) I feel better, much less bloated and have had a decent amount of energy. You know, relatively speaking for a full-time working mom with way too much on her plate. 😉
Progress Pictures, Weight and Measurements Update:
I lost another 2 pounds this month. My weight fluctuates a few pounds even day-to-day, but in general it's moving in the right direction. I honestly could care less what the scale says since I'm at a healthy weight, I'm feeling good and my pre-pregnancy clothes fit. However, I am a bit more focused on this number than I would normally be since my goal is to keep my bodyweight under 123.5lbs for the RKC. Right now, some days I'm under, some days I'm over.
I think I look a bit more lean in the most recent pictures and I am seeing less bloating which I know is because I have been a lot more diligent with eating clean. (I kind of hate that phrase, but it gets the point across.)
First full day home (4 days after giving birth):
One month after giving birth:
Two months after giving birth: