Did you catch my 7 month banishing the baby bulge post earlier this week? If yes, you know that I'm finally feeling back to myself physically and I'm happy with my progress as far as becoming fit again (and strong!).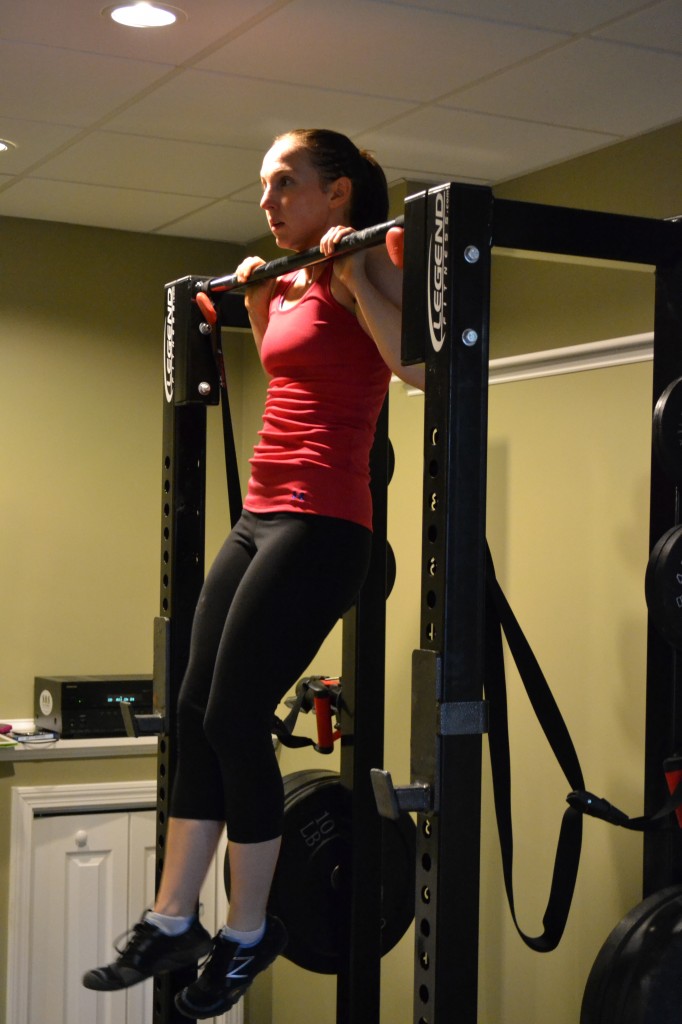 My husband got me a pair of really nice jeans for Christmas. I told him I wanted dark jeans and he got me an awesome pair. The only problem was that they didn't fit right.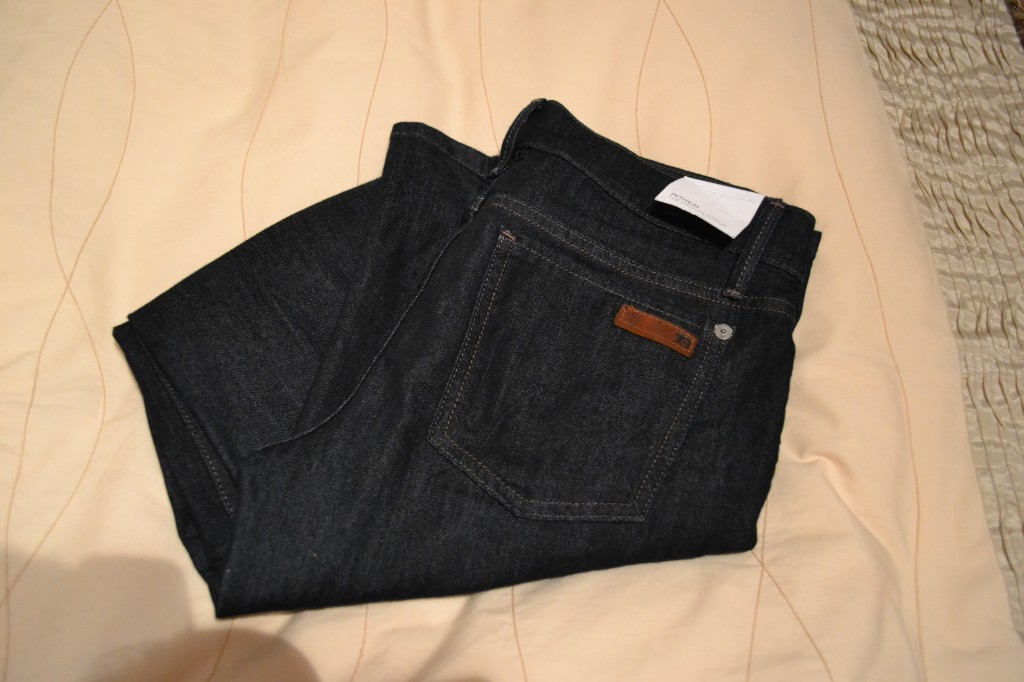 I went to the store where he got them to try on a bunch of jeans and pick out the ones I liked best. I ended up being 'helped' by a young girl who kept telling me to try on smaller and smaller jeans even though the ones I was had on were pretty darn tight. I tried to explain to her that I understand they are going to stretch, but I don't need these painted on if I'm going to wear them to work.
What happened next (and I am not kidding) is that I split a pair of jeans from the knee to the crotch. At first I was embarrassed to go out and tell her and then I realized how funny it was that she kept telling me to try smaller jeans which resulted in me busting up a $190 pair of jeans. You know what she said when I told her? "No problem those are ugly anyway." (At least I didn't have to pay for them.)
I'm glad that I'm feeling good about myself and I'm not at a point in my life where my self-confidence is low because that rip probably would have sent me over the edge. Instead I was able to laugh, realize that a) those jeans didn't fit and b) they weren't sewn right if they were ripping that easily. What didn't cross my mind? Thoughts like 'I'm so fat' or 'I can't believe I ripped those jeans'. This may not sound like much, but if you've ever struggled with self-image or have felt like a less beautiful version of yourself you probably understand. Getting to a point where you are happy, comfortable and healthy is a huge step.
After trying on a million different pairs of jeans, I ended up with the same ones my husband originally bought in a smaller size. Kudos to my husband for knowing what I like. 😉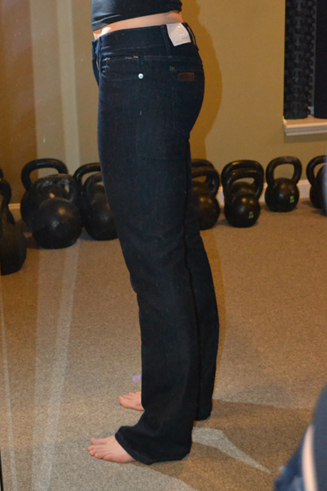 (Holy cow was it hard to figure out how to take a picture of myself wearing these…)
New jeans that fit are part of my plan to continue feeling fit and sexy now that I'm a mom. I still spend plenty of time in my sweats when I'm home getting spit up on by my baby, but I want to have some go-to items that help make me feel great because I look good. Vain? Maybe. True? Absolutely.
What are your 2012 Fashion Resolutions? How do you plan to feel great by looking your best this year?
This is part of the BlogHer Life Well Lived campaign and you can get involved too. Check out and contribute to the year round fashion resolutions on the post at blogher.com and you can enter to win a Kindle Fire or Amazon gift card.