So I really haven't been talking much about fitness and/or my RKC preparation. Life has been crazy busy  with our gym opening soon …and still working full time and take care of my 8 month old baby!
That said, it's time for an update! Here's one of the workouts I have been doing in my current program.
Overhead Walks
30 seconds R/L x4 – 16K kettlebell
Pullups
8×2
Kettlebell Swings
8×5 – 36K kettlebell
Clean Squat Press Combo
4 Ladders of 2 (R/L), 3 (R/L), 5 (R/L) – 12K kettlebell for most, but used 14K for last 2 ladders on the right and a few reps on the left
Alternating Swings
4×20 – 24K kettlebell x3 and 20K kettlebell x1
At the end of this workout last week I decided to see if I could do 5 chinups (one option for part of the RKC testing…the other option is a flexed arm hang). I banged out 6 pretty easily and I'm confident I could have done at least 7 or 8 if I did them at the beginning of my workout, maybe more!
Here's the Clean Squat and Press Combo with a 12K kettlebell. I can do this on the right with a 14K, but need to work on my pressing form on my left.
Funny to think that 1 year ago this was me working out. This is from January 31, 2011 and I was just over 22 weeks pregnant.
Someone else has been training in his own little way. Mom is scared.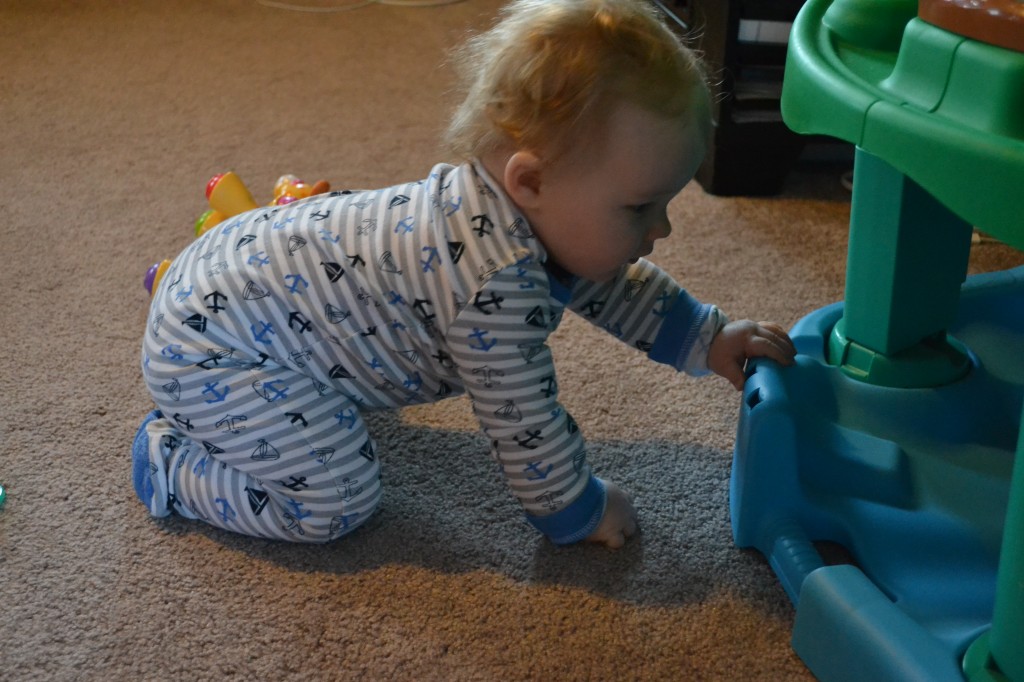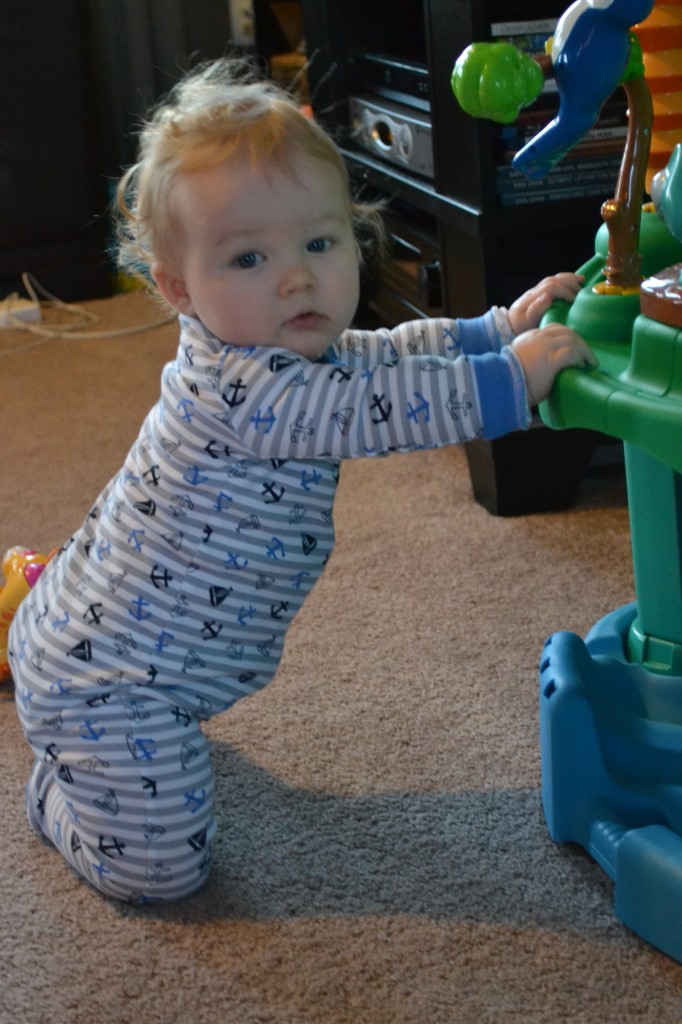 Now, let's hear about your workouts. What have you been doing?