We've all read a million blog posts about how the scale is evil. I've seen many bloggers break up with this tool…writing about how free they feel without constantly obsessing about this number.
I strongly agree with the main point of these posts. What's on the  scale is just a number. It certainly doesn't define you or have anything to do with how loved you are or your ability to be a great parent, friend, spouse or employee.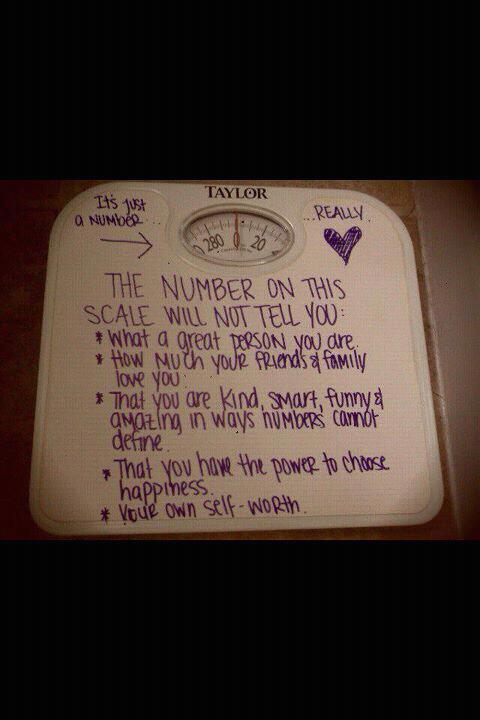 (I don't have the source for this as I saw it on Facebook.)
I've mentioned before that my weight fluctuated quite a bit during my late teens and early 20s. I can absolutely relate to how some women say it's good day when the scale says a lower number and a bad day when it says a higher number. I have been there, letting the scale get the best of me and even giving that silly number the power to ruin an entire day, week or month. Looking back now I can see it makes no sense, but at the time I was blind to that reality. I went through phases where I completely avoided the scale because I didn't want to know the number. I dreaded doctors appointments because I knew they would weigh me.
Now, here comes the part where I might become a little less popular. I think the scale can be a very useful tool, especially when it comes to keeping us honest with ourselves.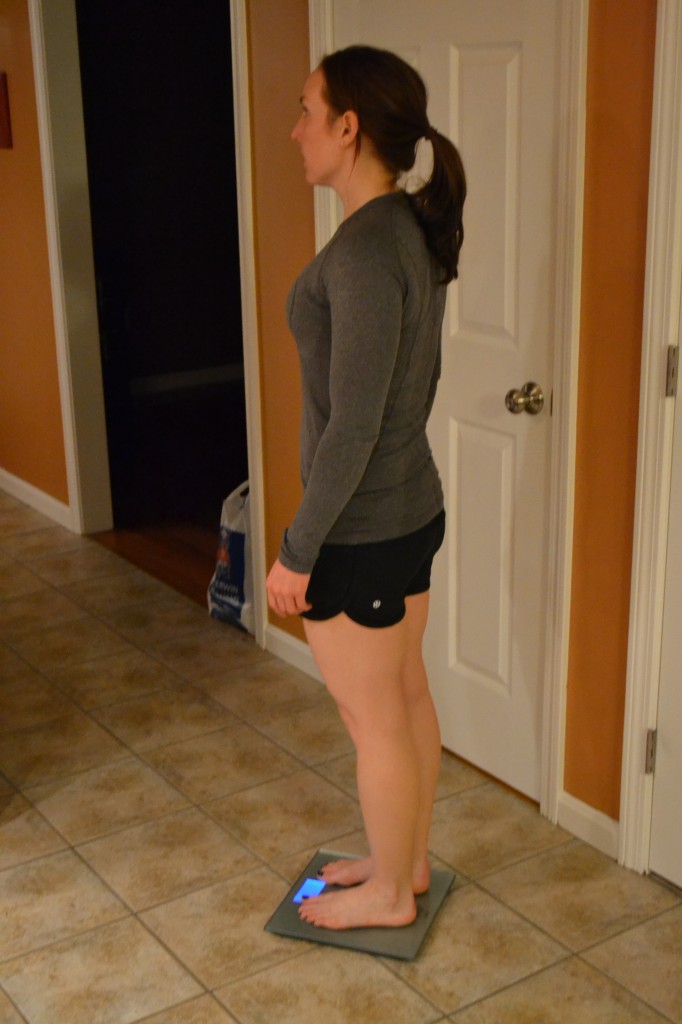 If I didn't like the number on the scale, I should have done something about it instead of avoiding it or doing the same thing day in and day out and expecting different results. I wasn't eating enough and when I did eat, a lot of the time what I was eating was crap. I worked out every single day, but I went on the same long, slow run every morning. Had I spent less time drowning my sorrows by eating bagels and candy, and more time looking deeper into why I wasn't at a healthy weight, I could have made the appropriate changes. Emotionally, I needed to work on my self-confidence and self-respect issues. Physically, I should have added in some strength training and made some major changes to my nutrition habits.
I'll never forget when I got a physical and my weight was a good 20-25 pounds higher than it is now, which was by far the highest I had ever seen it. (Then again, it was probably higher at some point, I just didn't know because I was so careful to avoid the scale!)
At this point in my life I was happy and in a good place emotionally. I had worked on my self-confidence and had a lot of respect for myself. I committed to making changes and stopped hiding from the numbers. I remember telling some people at work that I was going to lose some weight. I wanted others to hold me accountable. It was time to step it up.
I don't care if you hate the scale or love it, but I really encourage you to see that it's not all bad. The scale is by no means the only indicator of how healthy you are, but the number can certainly help to hold you accountable. We all get off track once in awhile and if you're weighing yourself regularly, you'll know it's time to dial it in a bit if you see the numbers creeping up.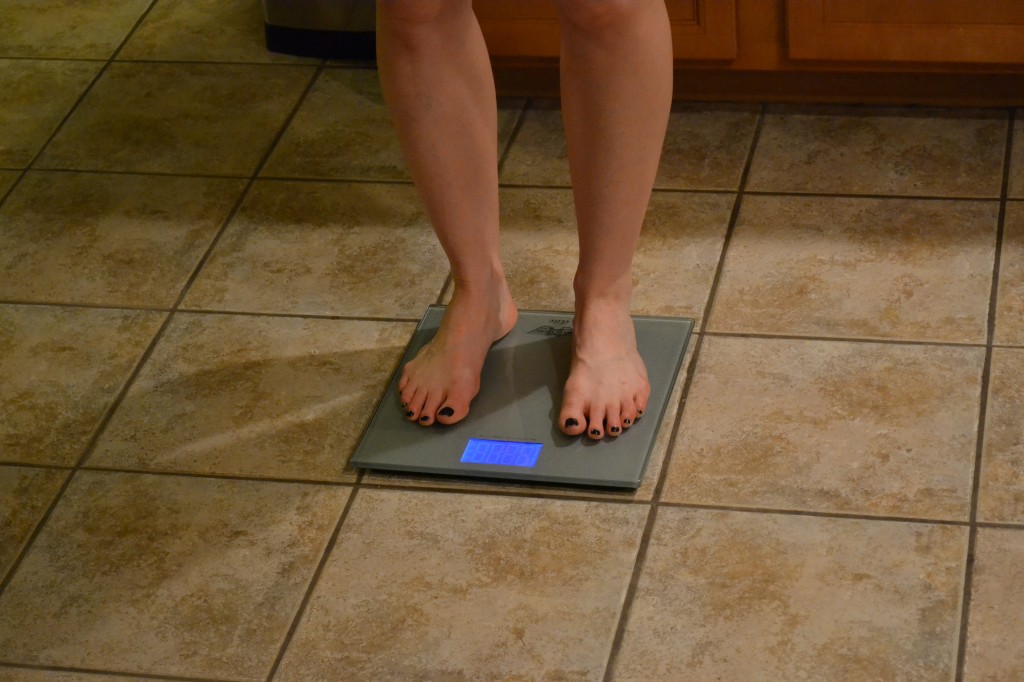 Unfortunately, with the skyrocketing obesity rates in this country more people might want to utilize the scale to get back on track and start the process of being honest about their weight/health issues. It's important to realize that if you are overweight/obese you are more susceptible to health issues like diabetes, heart problems, etc. Weight aside, if you're not eating well, not exercising, lacking energy and feeling sad, maybe the scale is a one of a few tools you can use to start being honest with yourself and get back on track, mentally and physically.
I don't want to be harsh here , but it seems like there are so many feel-good posts about ditching the scale. While there's no need to obsess over the number if you're honestly taking care of yourself, I think it's also an important life lesson to learn to accept the number on the scale.
Many (probably most) of you who are reading this post are truly healthy and if you feel super stressed about the number on the scale I would say it's not a big deal to ignore it most of the time. But ask yourself this, why are you avoiding it rather than learning to love yourself and accept who you are?
If you really hate/fear the scale it might be time to try to figure out why you're so unhappy with it. Are you setting unrealistic goals for yourself and trying to achieve an impossible number for your body type? If so, why? Are you avoiding the scale because you know you could be treating yourself better overall? In either case, it might be time to dive a little deeper into your feelings and actions. Afterall, shouldn't honesty and acceptance both be parts of self-love?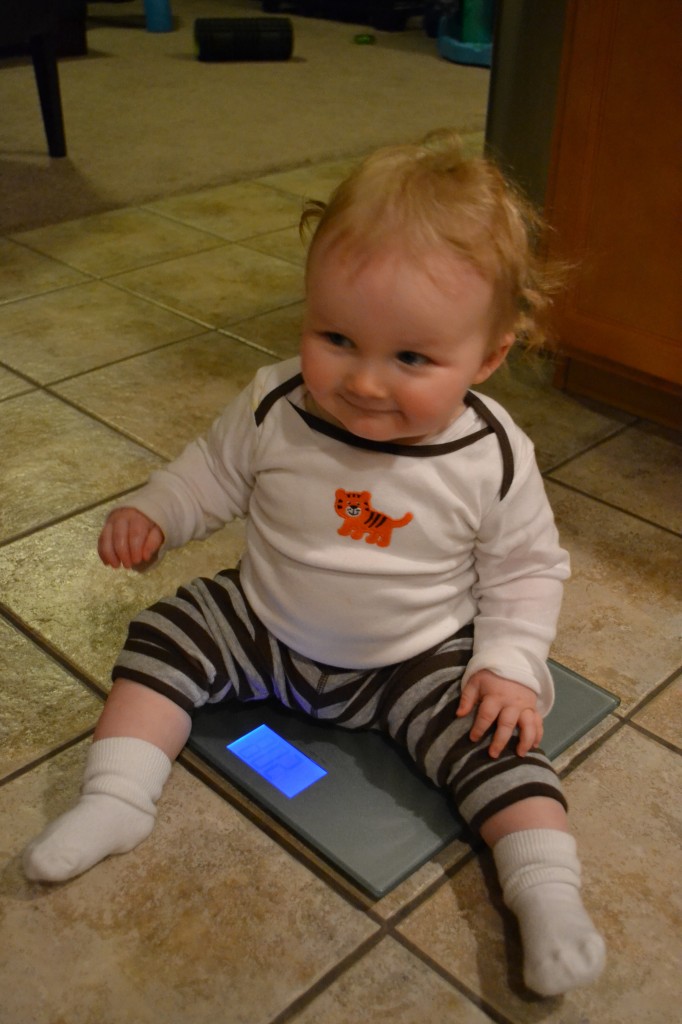 What are your thoughts on using the scale? Yay or Nay?