I mentioned that we squeezed in a quick kettlebell workout during our family weekend away in New Hampshire this past weekend.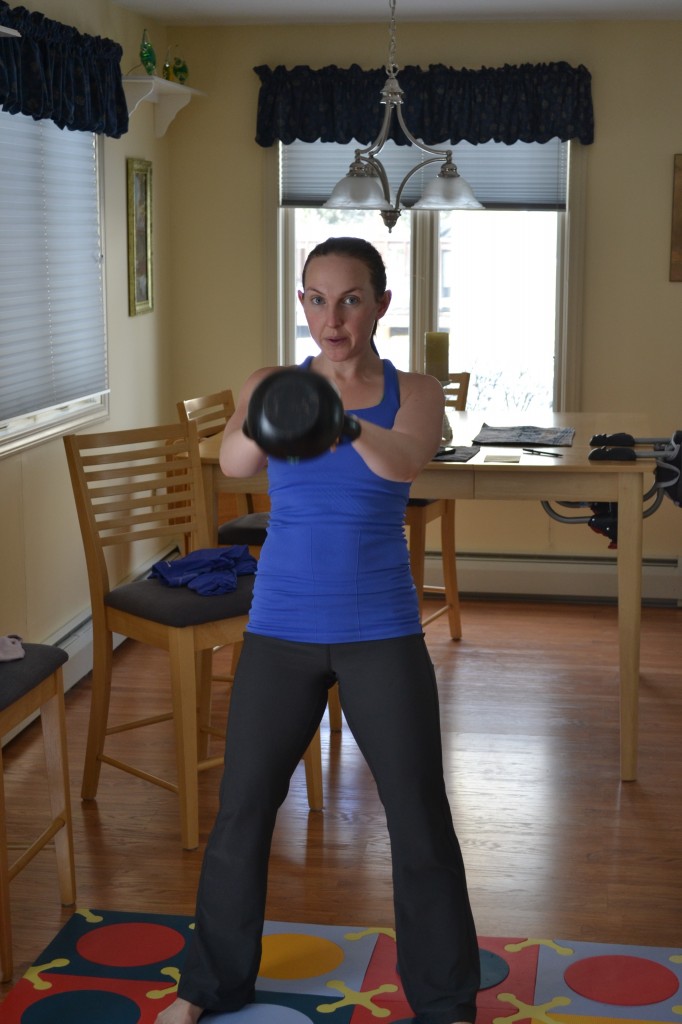 Side Note
Last time we were up in New Hampshire for Christmas/New Years vacation I actually had a kettlebell swing casualty. I let go of a 20K kettlebell in my parents living room and dented their floor. (Yes, I realize WAY worse could have happened…I got lucky.) I think I'll be scarred from that event forever even though I have the nicest dad in the world and he told me it wasn't a big deal.
…End Side Note
Since I am worried about kettlebells flying out of my hands, but Mike and I wanted to get a bit of movement/sweat in this weekend, we were going to do some kettlebell swings in the garage even though it was cold. My dad said we should just do it inside and use CJ's playmat. We went the safe route and did two handed swings instead of one handed swings or snatches…more grip = safer for the house. 😉
We used a 20K kettlebell and ended up doing 20 minutes of you-go/I-go two-handed kettlebell swings and threw some pushups in as well. It was a great, simple workout I'm sure we'll do again. It's easy to adjust using a different kettlebell, one arm swings, adding in more pushups, etc. We ended up doing 240 swings and 22 pushups (Mike did 55 pushups) in 20 minutes.
Try it out, whether you're on vacation with limited room and equipment or just looking for a mindless, calorie-burning workout.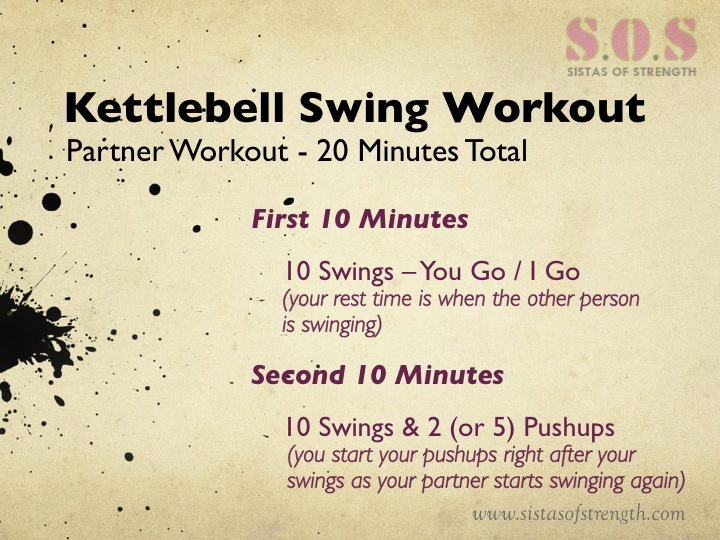 Pin It

What's your favorite workout you can do anywhere?