We hosted an HKC this past weekend at SOS with Senior RKC, Doug Nepodal. Him and his wife, Laura (also an RKC) came and stayed with us on Friday night. It was great having dinner with them and catching up. They also got to meet CJ for the first time. Last time they were here I was pregnant!
I took the HKC this past September. As you all know I just got back from taking my RKC as well.
If you're catching up, here are my recent posts on my RKC experience:
This weekend, instead of taking a certification, my husband and I were hosting and helping out with the certification at our new SOS location in Chelmsford, MA. There were no butterflies the night before or morning of. Heck, I even enjoyed a glass of wine the night before.
I'm sad because I didn't get a chance to take many pictures (and we completely forgot to take a group photo which was a major #fail), but in summary it was a great event. Doug is an amazing instructor and I love the fact that he cares so much and genuinely wants to help people become better instructors.
We had 25 HKC candidates and they all worked their butts off. It was great to hear so many of them talking about signing up for the RKC and taking their training to the next level. I loved being able to help correct the candidates technique and answer their questions.
Here's one of Doug and Laura doing a demo.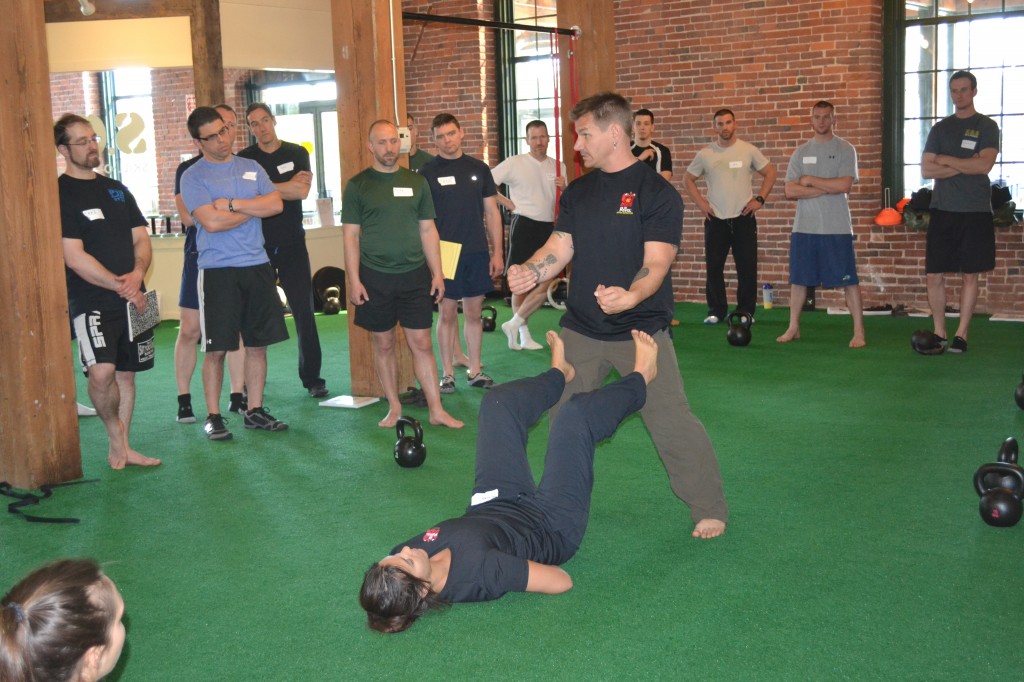 And one other of the group listening and learning.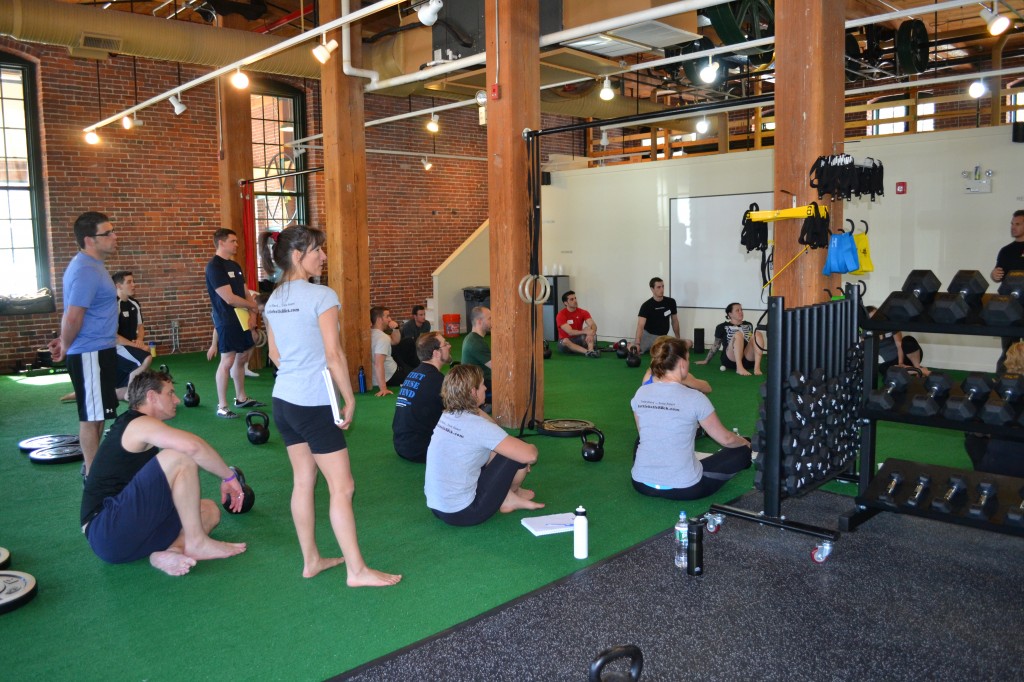 This weekend reinforced that I love the direction my life is heading. I love being a mom. I love being a trainer and an RKC. I love owning a gym with my husband. Life is good.
Hope everyone had a great weekend!