If you missed part 1 yesterday, check out the first few things I learned while training for the RKC.
Here's a few more things I learned while training for the RKC…
I don't NEED dessert.
I admitted my love for wine and graham crackers mixed with dark chocolate chips in my 3 month post-baby update. I slowly cut down on eating dessert after dinner and found that I really don't crave it anymore. When I have a sweet tooth now I'll have a piece or two of dark chocolate, some cocoa almonds or some fruit and that usually does the trick. It really is true that when you remove most processed foods and sugars from your diet you don't want them. I promise. (Wine is another story…)
The scale isn't all that scary. It can be quite useful.
You can read my full thoughts on the scale in a previous post, but basically I used the scale as one of several tools to monitor my post-baby weight loss progress. I wasn't weighing myself as much right after I had Connor (maybe once or twice a week), but as the RKC got closer and I decided to try to get my weight below the cutoff of 123.5 lbs I was weighing myself daily. This isn't something I want to keep up for the rest of my life (in fact I haven't weighed myself since the RKC), but it was really interesting to see how my weight fluctuated based on what I was eating, what time of the month it was, etc.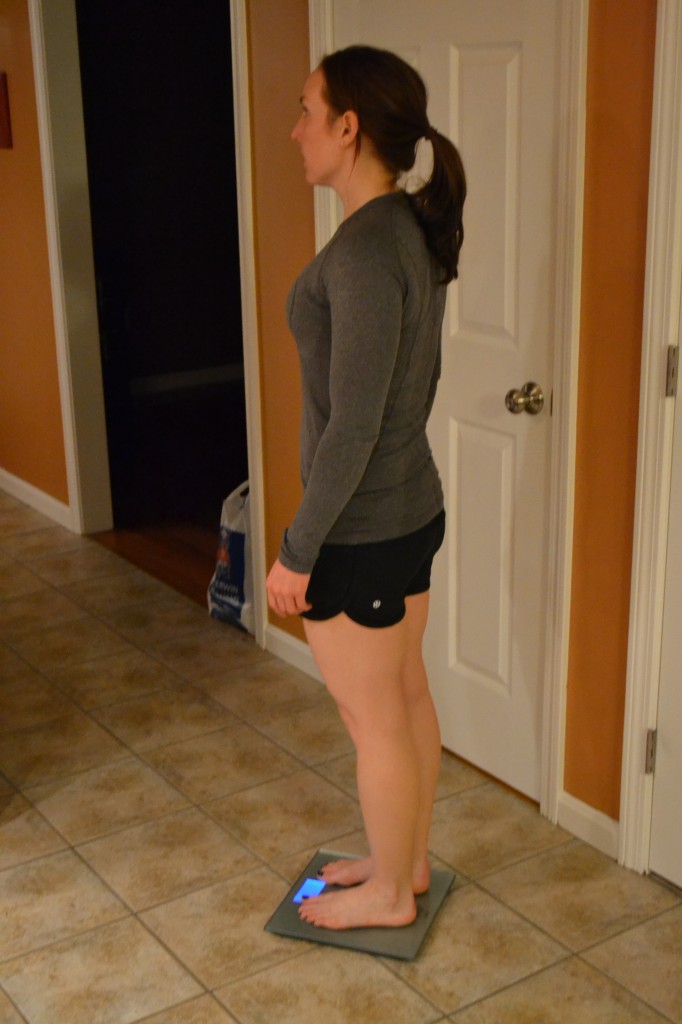 I am incredibly dedicated an determined (okay, even obsessed) once I commit to something.
I have written myself training programs for a few years now, but once my husband started writing programs for me that were specifically designed to get me stronger and more ready for the RKC I was obsessed with doing the right workouts on the right days. I would get upset if I had a few bad workouts in a row or if I wasn't making the progress I wanted to make. I had to learn to take things one day a time and that sometimes when you're not making progress for awhile, you're really about to breakthrough and make some great strength gains. (Or…maybe you're just overtraining and need a few rest days.)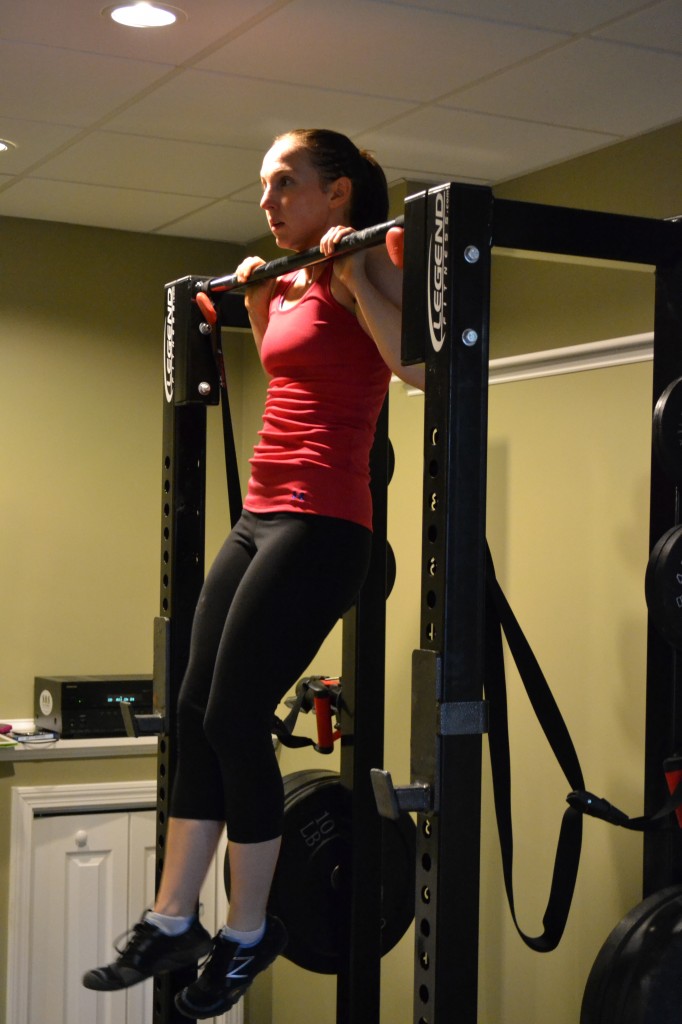 I have an amazing baby, a wonderfully supportive husband and great friends.
I was able to train pretty regularly in the early mornings because Connor has been an easy-going baby for the most part. He's a great sleeper (and usually somewhat predictable) so I was able to plan ahead. (Not ALWAYS…he's still a baby.) 🙂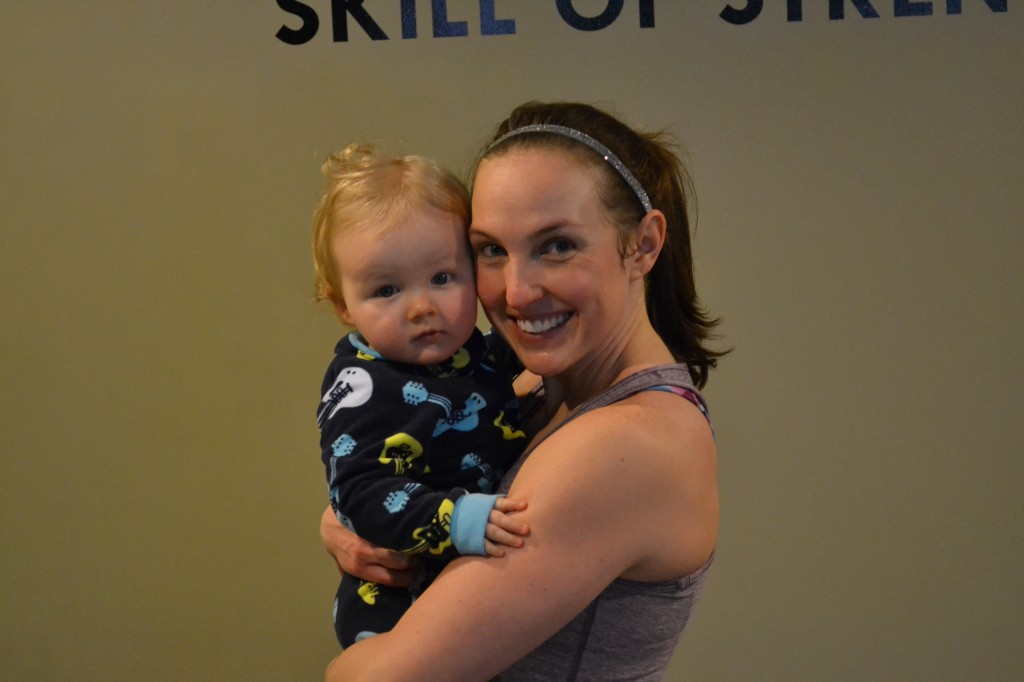 I am so lucky that I have a supportive husband. Towards the beginning of my training I was on maternity leave and Mike would come home between clients and give me a break to train baby-free. Towards the end of my training I was working out early on Saturday and Sunday mornings. My husband was working most of those days, but he would take Connor in the mornings before he left for work so that I had 2 days where I knew I could finish my workout without getting interrupted by a baby ready to get up and start his day. Look at how cute these two are. (My husband probably hates this picture because he's squinting, but my boys looked so cute on Easter!)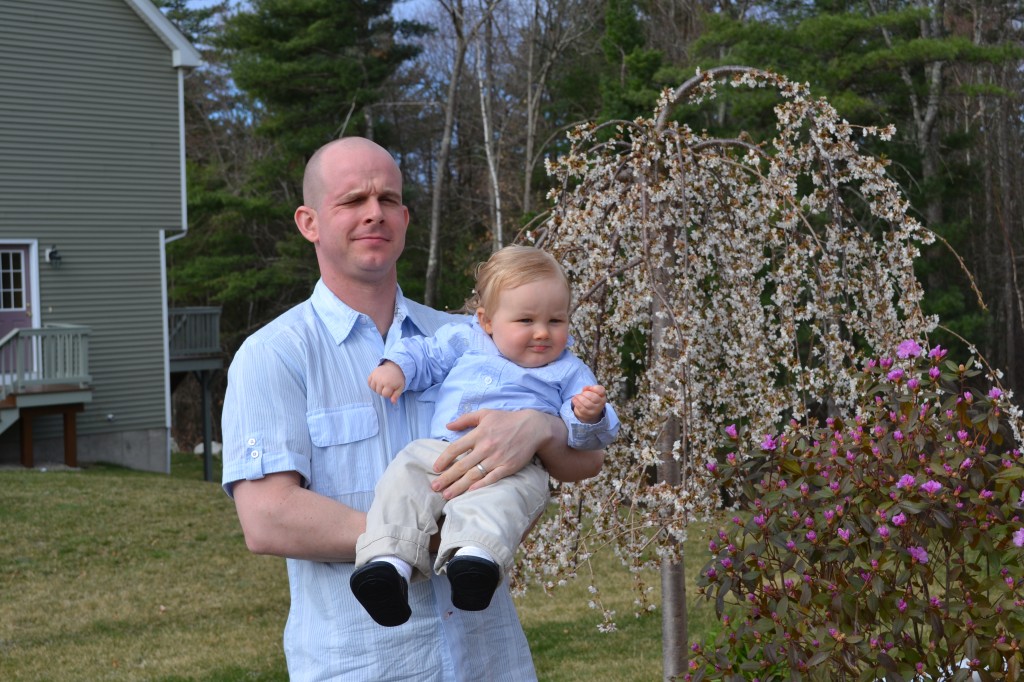 I got tons of emails, phone calls, texts, and even old school cards in the mail wishing me luck at the RKC and congratulating me when I passed. I am blessed to be surround by so many amazing people.
Phew..okay. That's it for now on what I learned, but I'm sure there is so much more!
What's the coolest thing you have learned about yourself while training for an event, certification, etc.?