Well that weekend went by way too fast. Anyone else feel the same way? I mentioned that I have a hard time relaxing, but I did my best this weekend. I got to spend two full days with my husband and son (and my parents too).
Connor absolutely love going on the golf cart.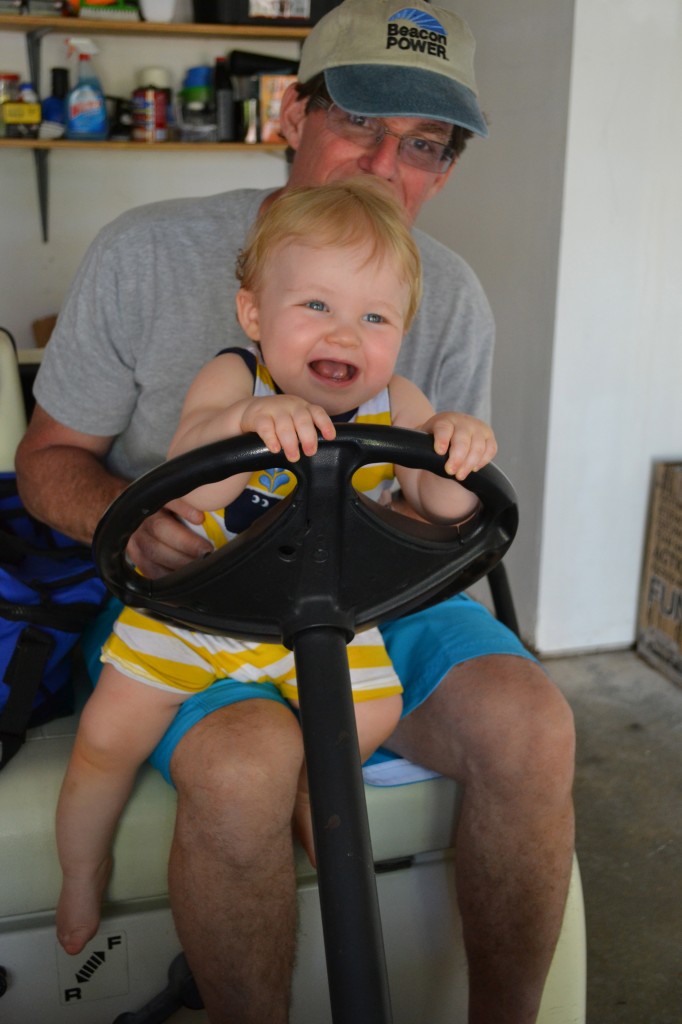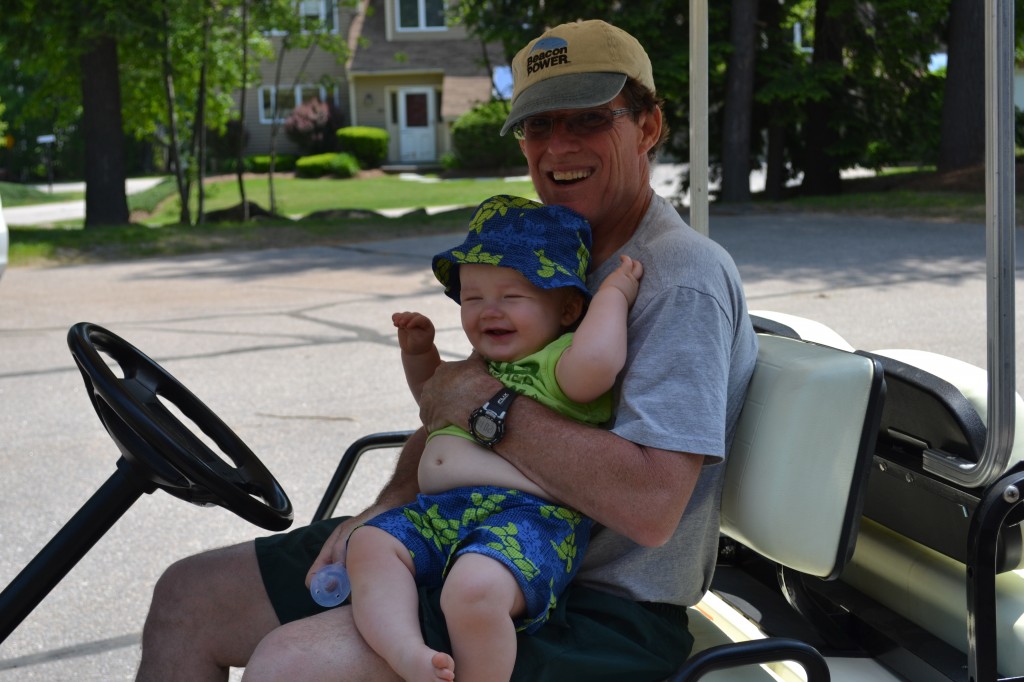 We also took him on the boat for the first time. It was a bit of a rough start because we got sunscreen in his eyes so the poor little guy was in pain. Then he had to wear a life jacket and wasn't really a big fan of that either.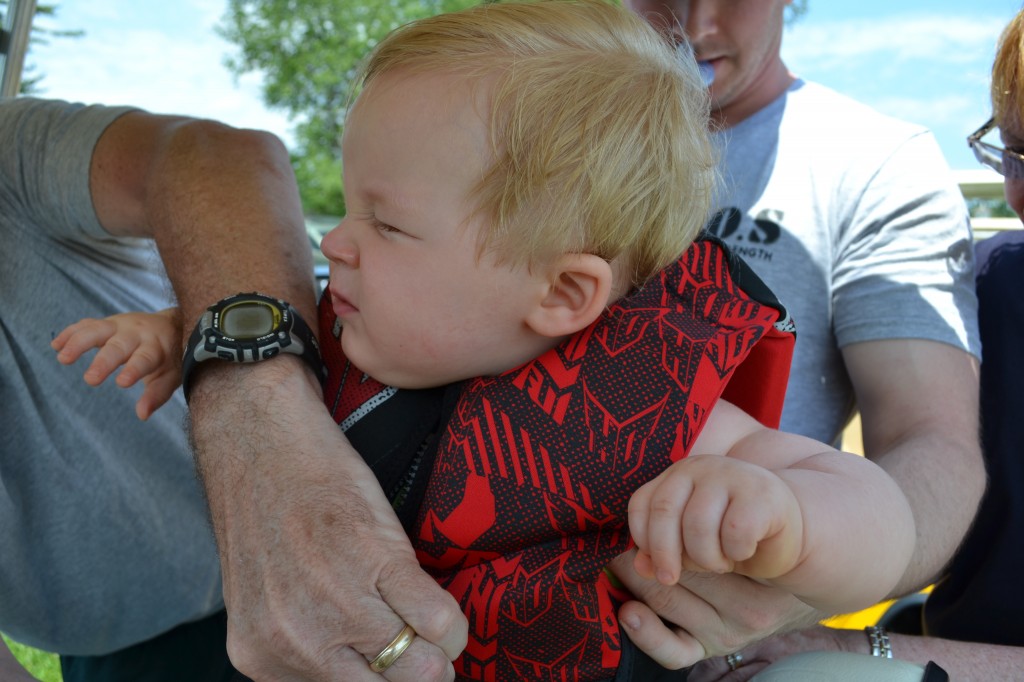 After some snuggles, and rinsing his eyes out he did much better.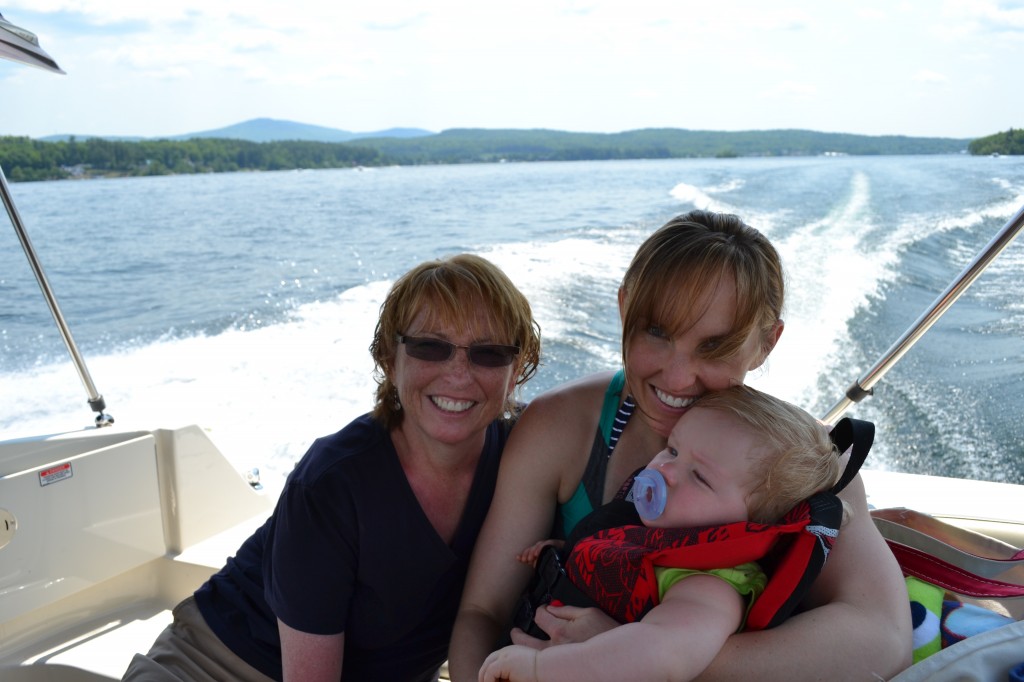 So we rewarded him with some beer at lunch.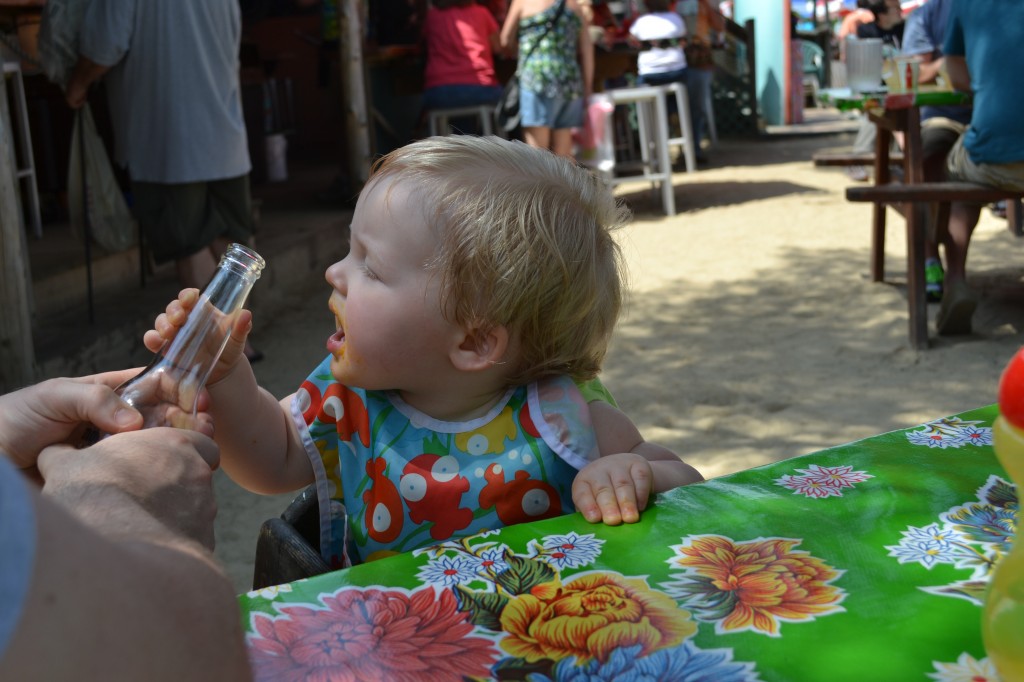 And again at a cookout later the same day.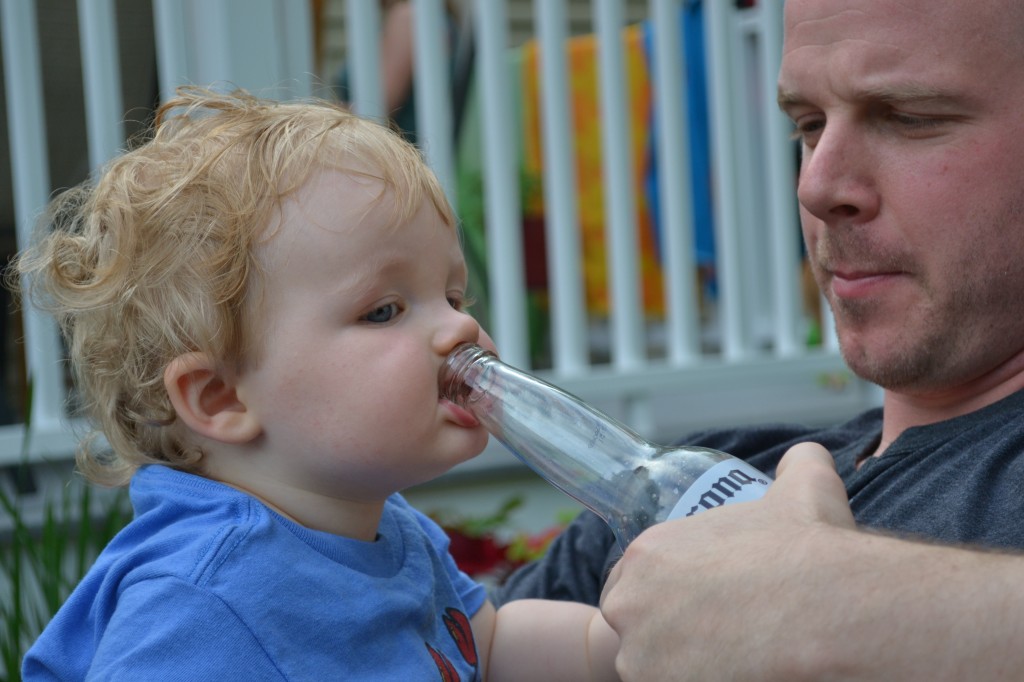 (Kidding.)
It was such a great weekend. We had awesome weather and it was nice to actually see my boys together for more than a few hours at a time.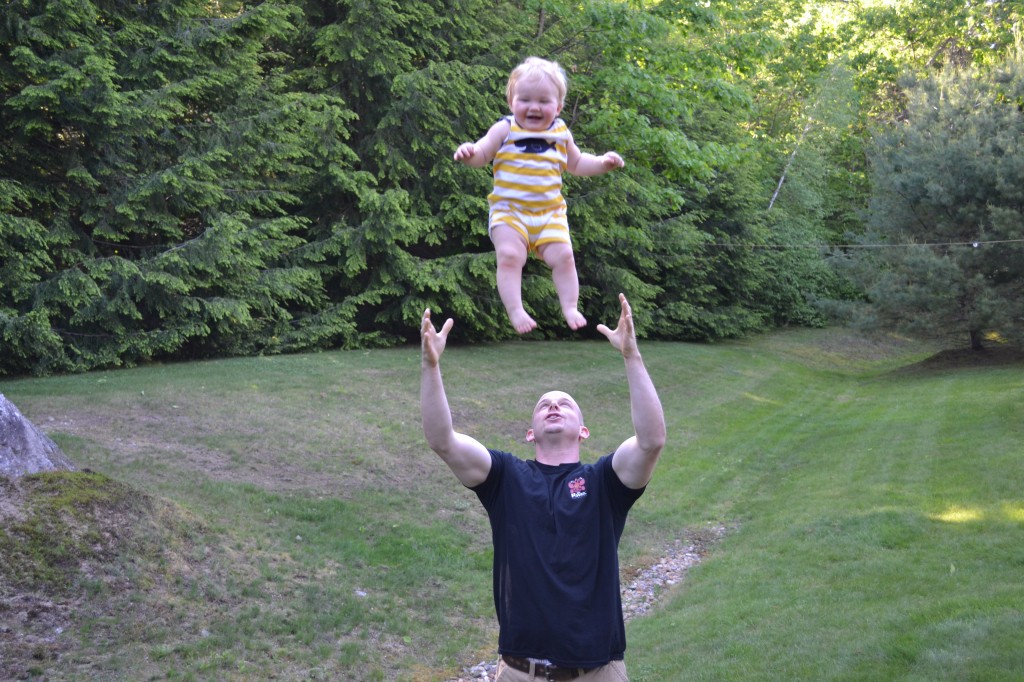 We also brought back the track workouts this weekend.
Here is the workout that I did:
(I used 20K kettlebell for the first round and then 16K kettlebell for the rest because Mike was using the 20K.)
Warm up (included some overhead walks, TGU's, a light jog around the track…)
10 2-hand swings
10 1-hand swings (5R/5L)
Farmers Walk (about 40 yards R and 40 yards L)
10 2-hand swings
10 1-hand swings (5R/5L)
Run one lap around the track
Repeat everything above for a total of 4 times. I changed the walks each time (did single Kettlebell rack walks, double kettlebell rack walks, farmers walks and a suitcase carry paired with an overhead walk). The last 2 laps around the track I sprinted 100m and jogged the rest.
To finish up the workout, Mike and I ran around the track as fast as we could. I ended up running 1.5 miles and doing 160 kettlebell swings. Good little sweat.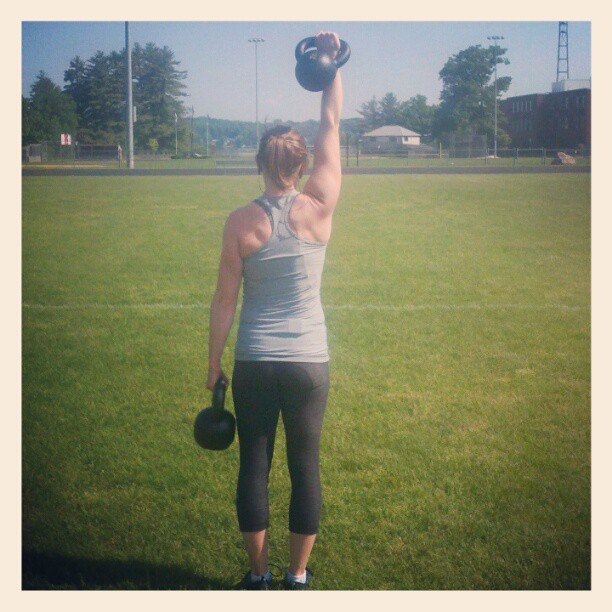 Back to the grind today, but thankful for a great weekend and especially thankful for this little guy.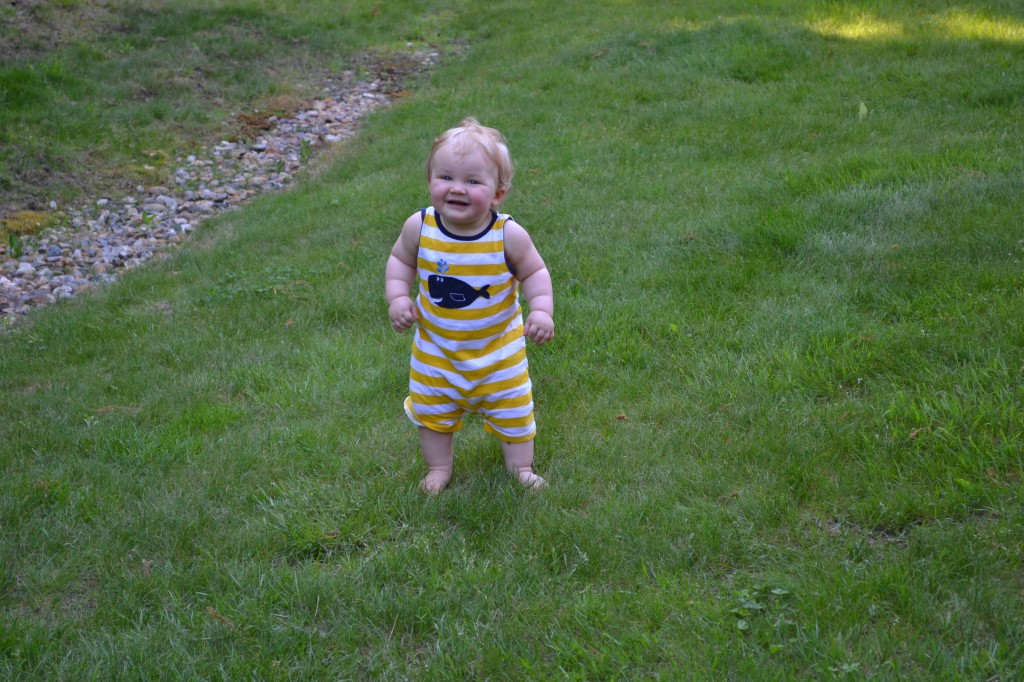 Did you get any training sessions in this weekend? What are you thankful for today?