How did one whole year (and one day!) go by already since this happened?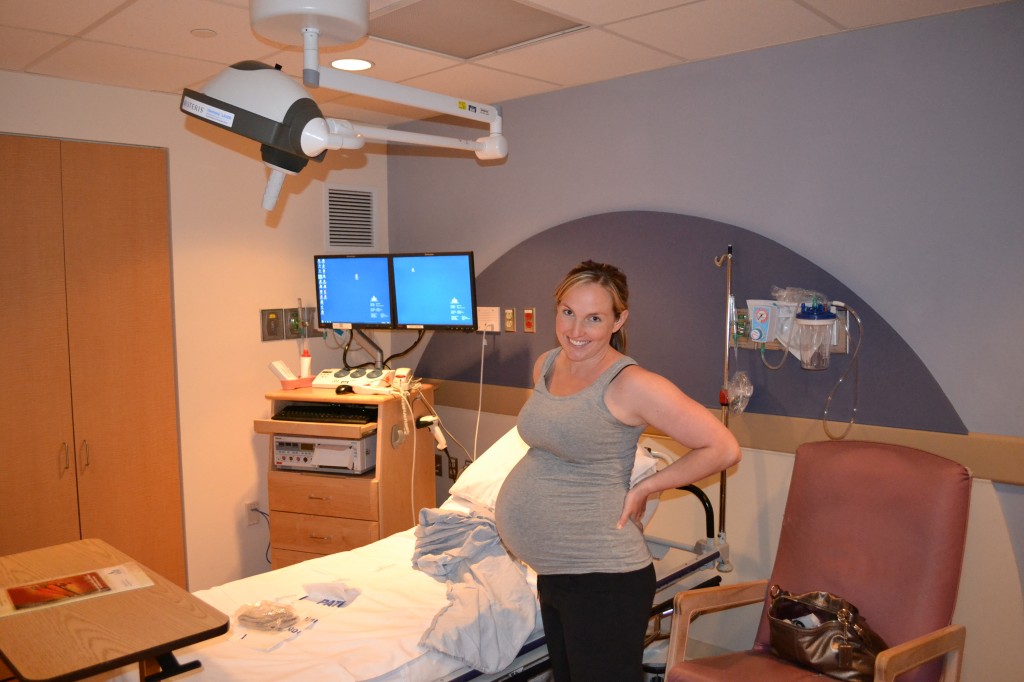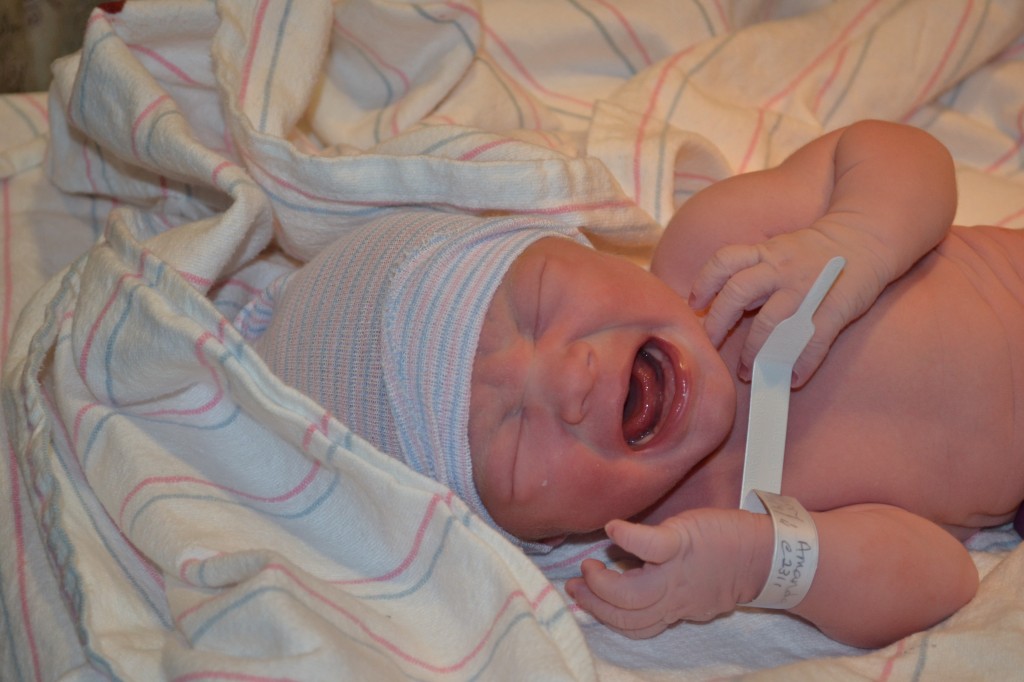 I remember being wheeled to a recovery room with Connor on my lap. It was surreal…he was incredibly tiny and precious and I couldn't believe I was his mom.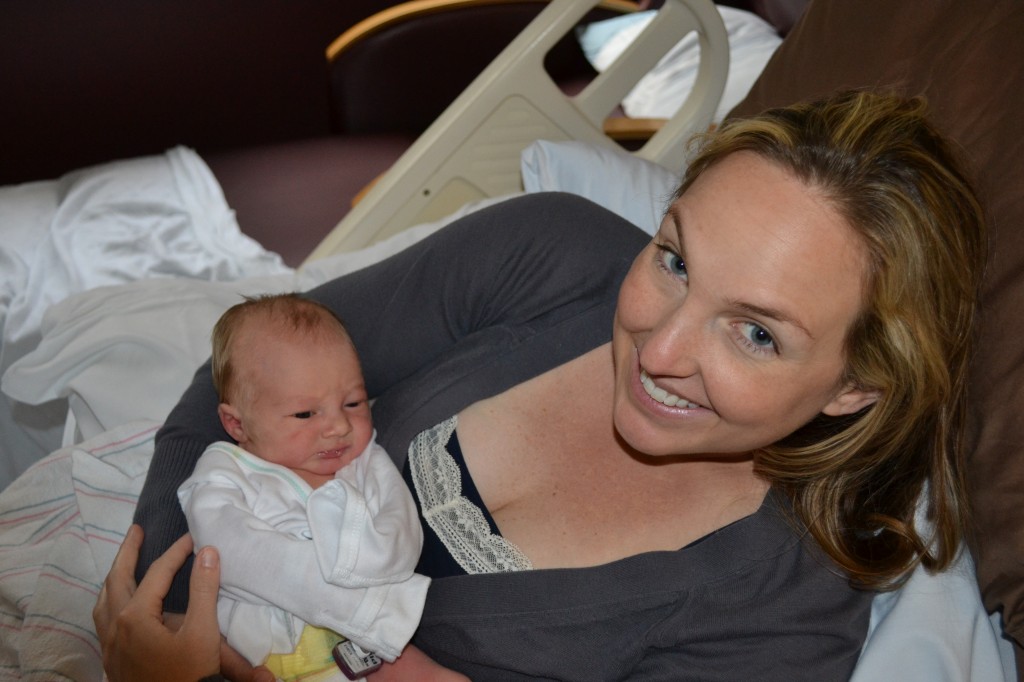 He was also a pretty happy little guy right from the start.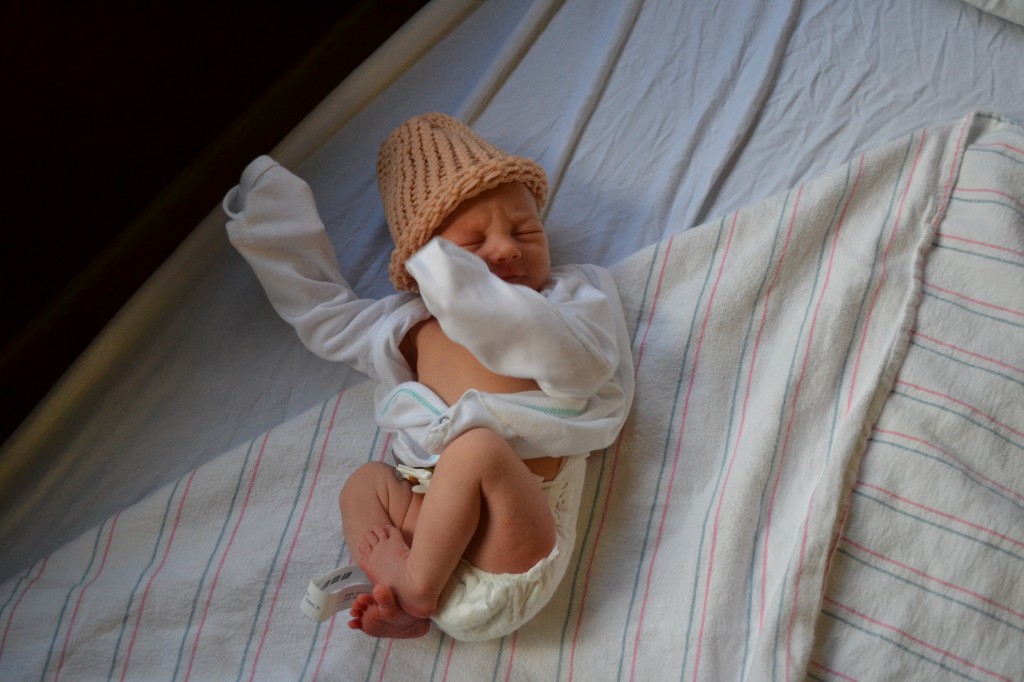 I'll never forget getting him ready to go home from the hospital. I brought a gown without thinking that the car seat strap had to go between his legs. What a rookie mistake!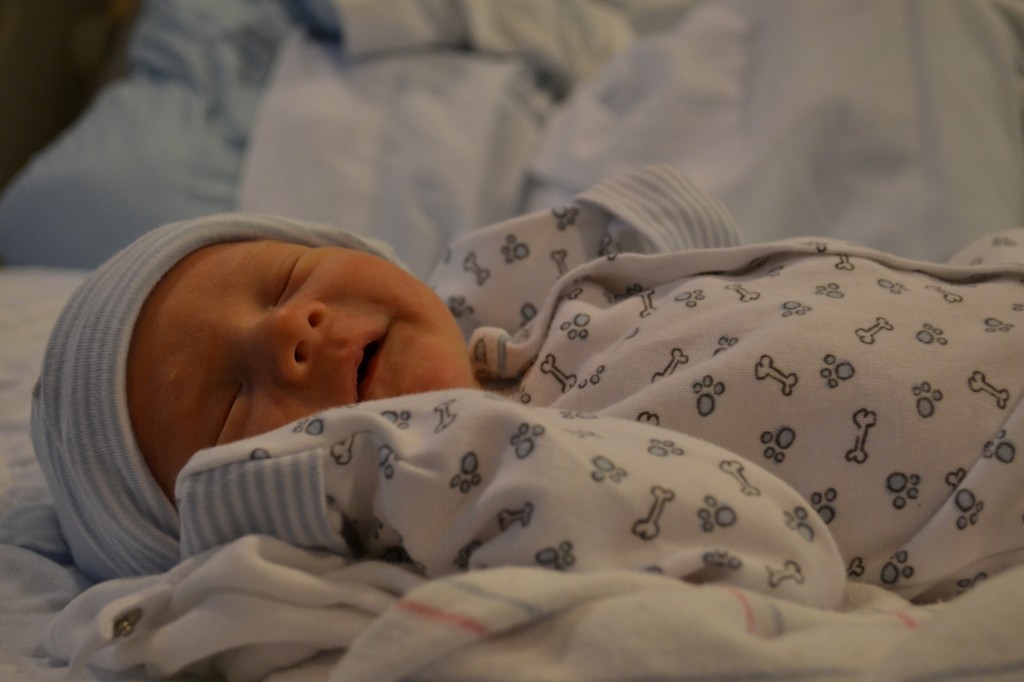 I also remember feeling so awkward sitting with the carseat in the lobby waiting for Mike to get the car. I think that's when it really hit me. Connor was my baby. Not a friend's baby, not a nephew, but my son. Yes, labor and delivery were intense (and very real), and so was our time in the hospital, but you have so much help those first few days that it's hard to really make sense of everything.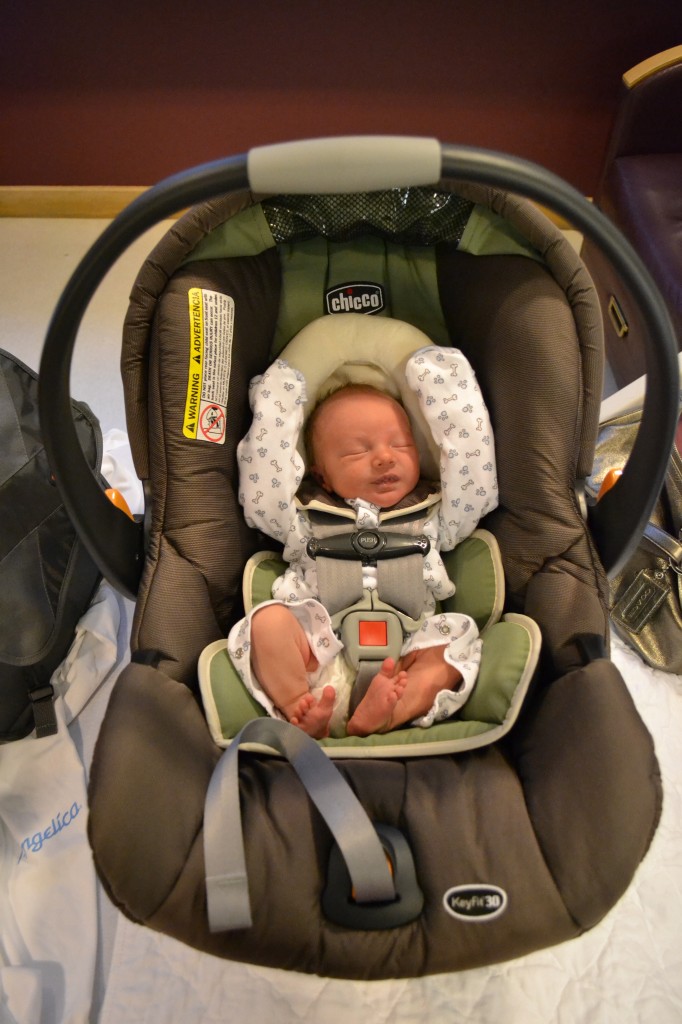 We have come a long way since last year at this time. At this point it's safe to say I feel more awkward without my little sidekick than I do with him. I love my little buddy so much and I can only hope he always loves his momma too.
Here's a few pictures highlighting our first year as a family of three.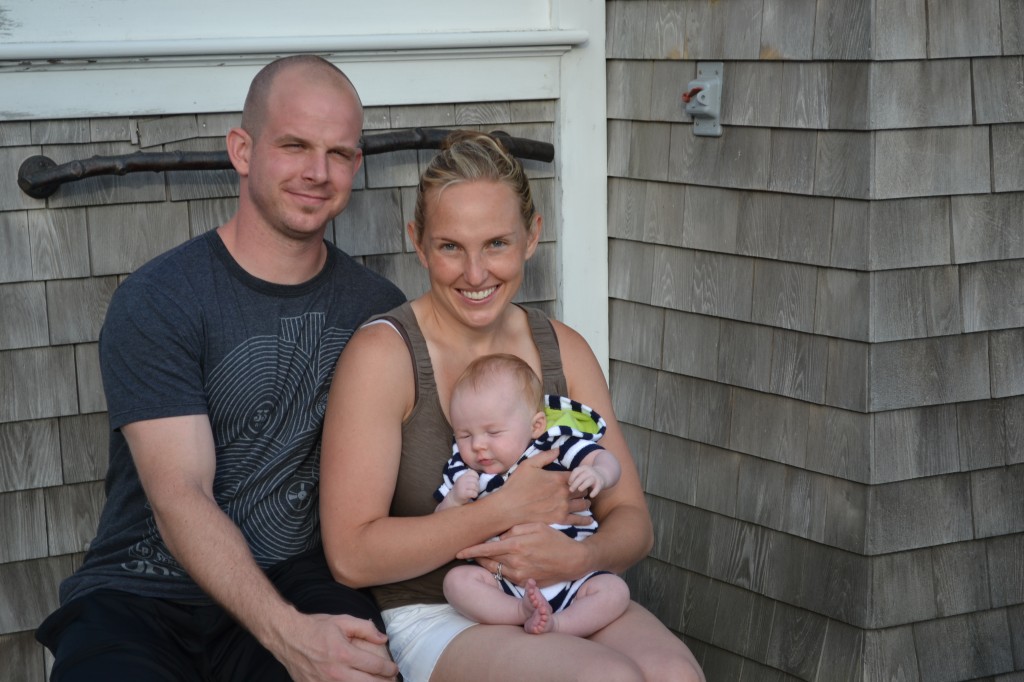 We spent so much time on the couch with the boppy during the first few months!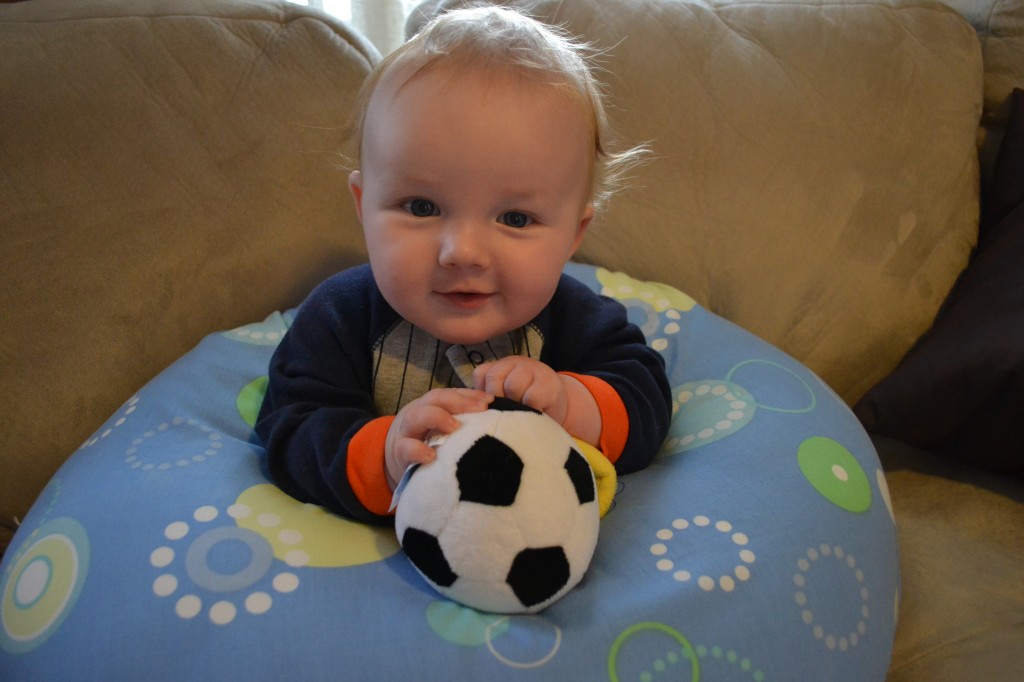 Apple picking in New Hampshire with mom, dad, grammy and grampy.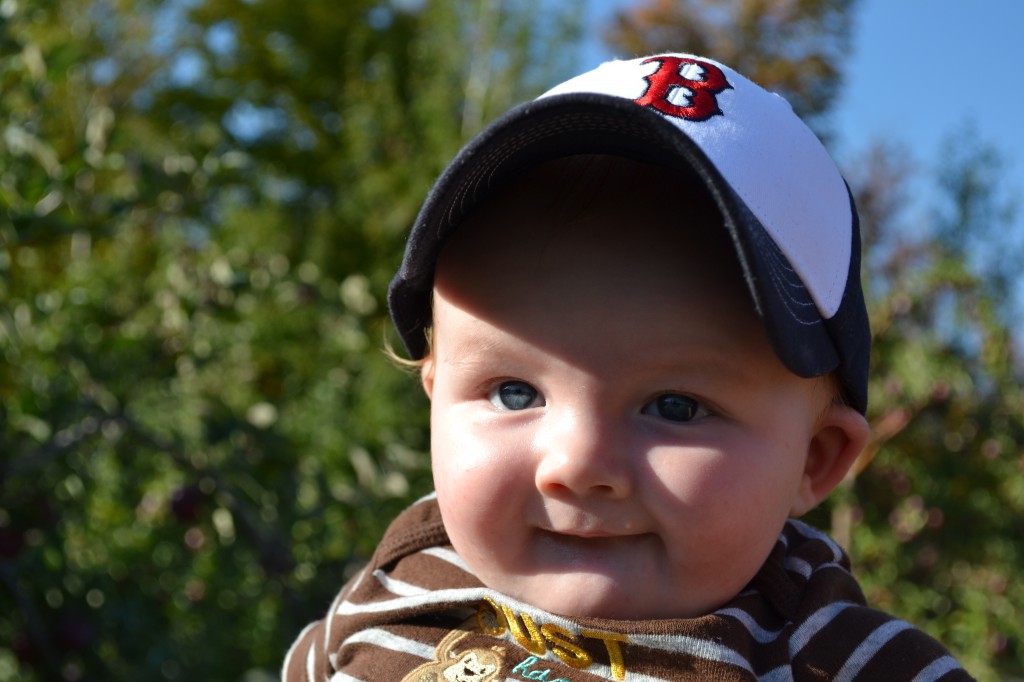 Learning how to blow rasberries (and making the funniest faces ever).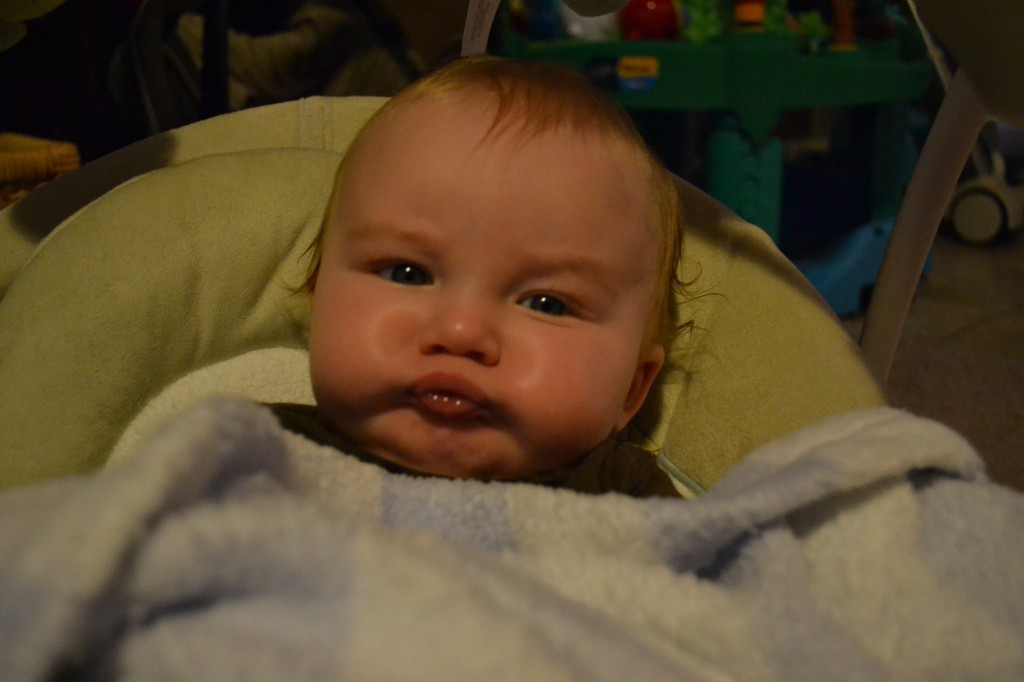 Learning to eat…and loving food!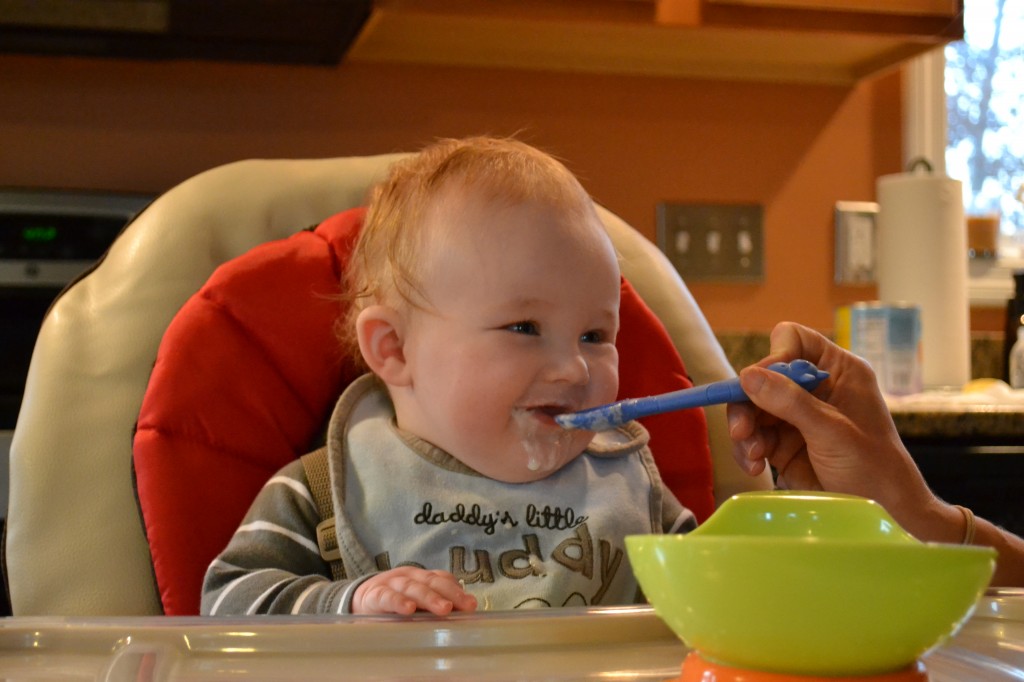 First Halloween (and power outage).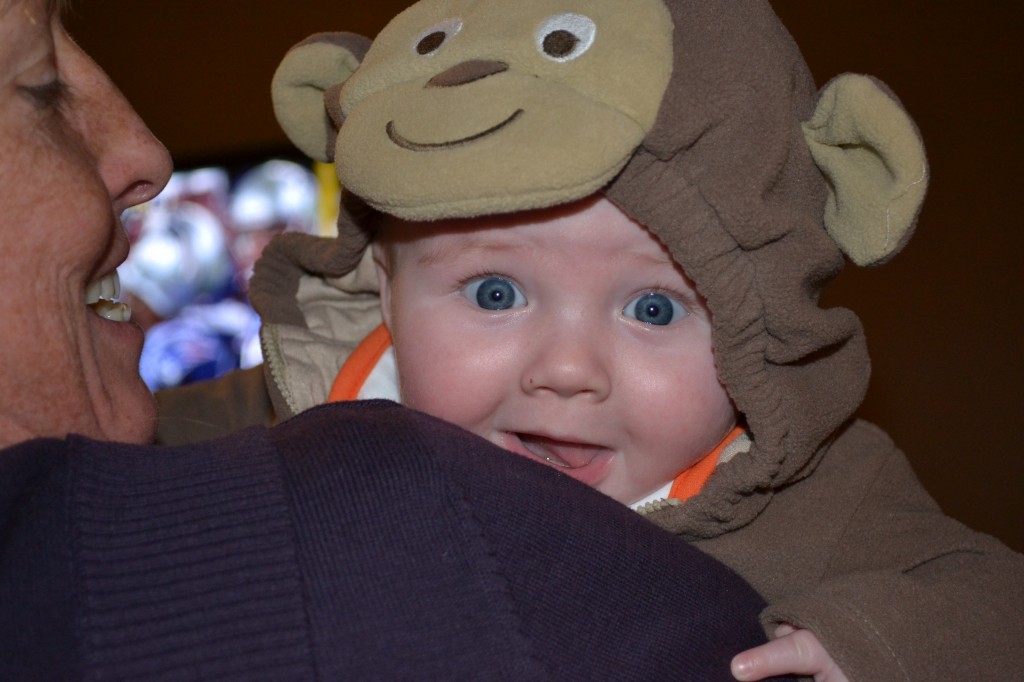 First Thanksgiving.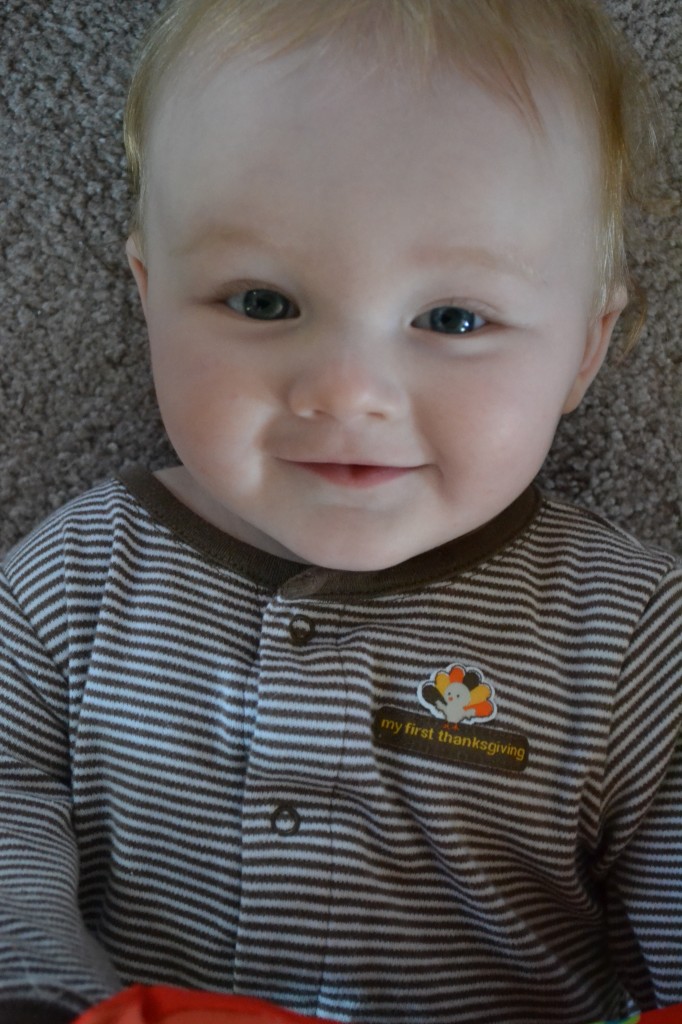 First Christmas.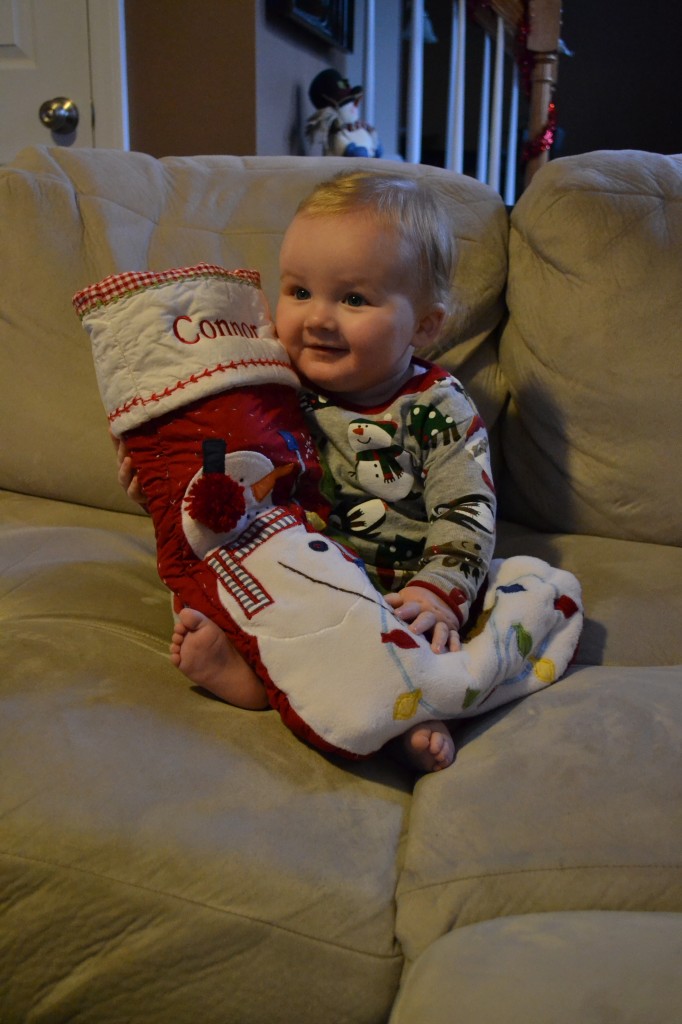 First Valentine's Day.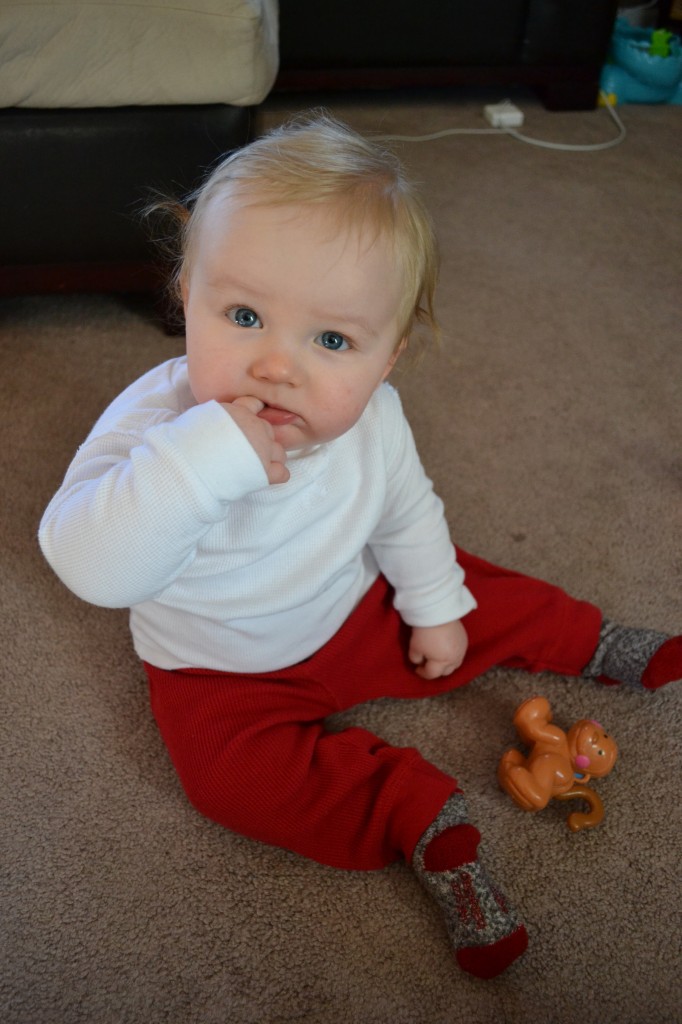 First time playing in the snow.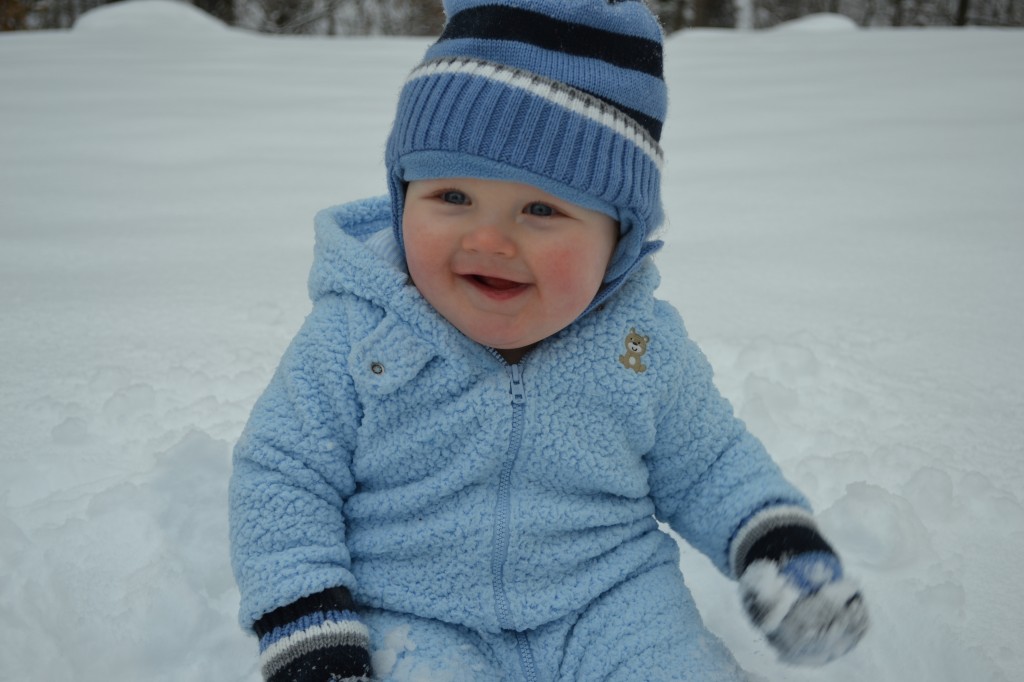 First St. Patrick's Day.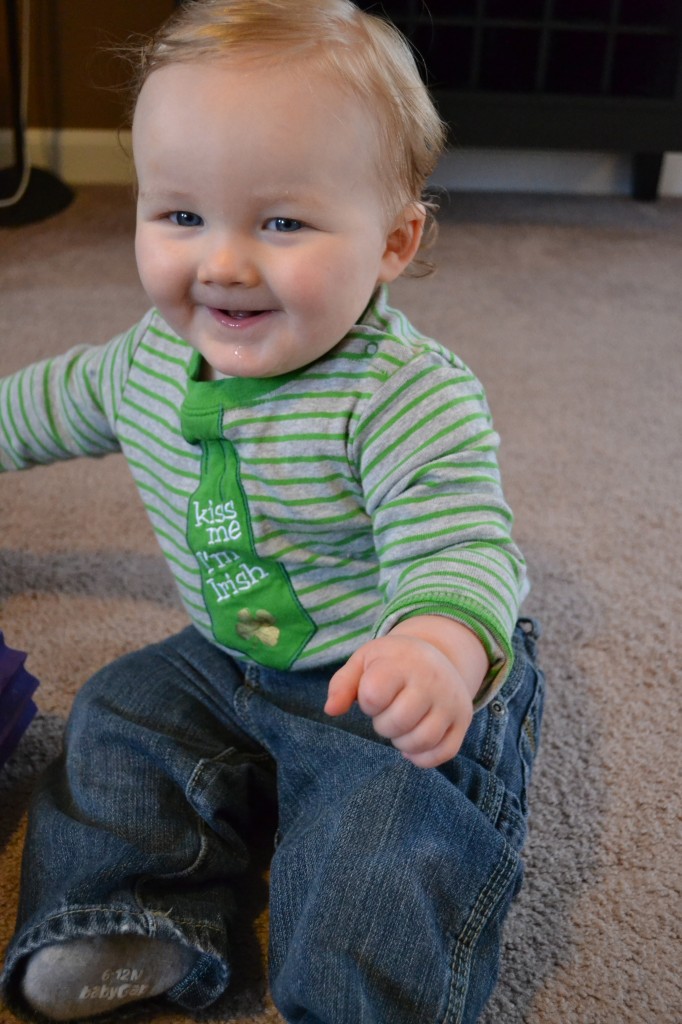 First Easter.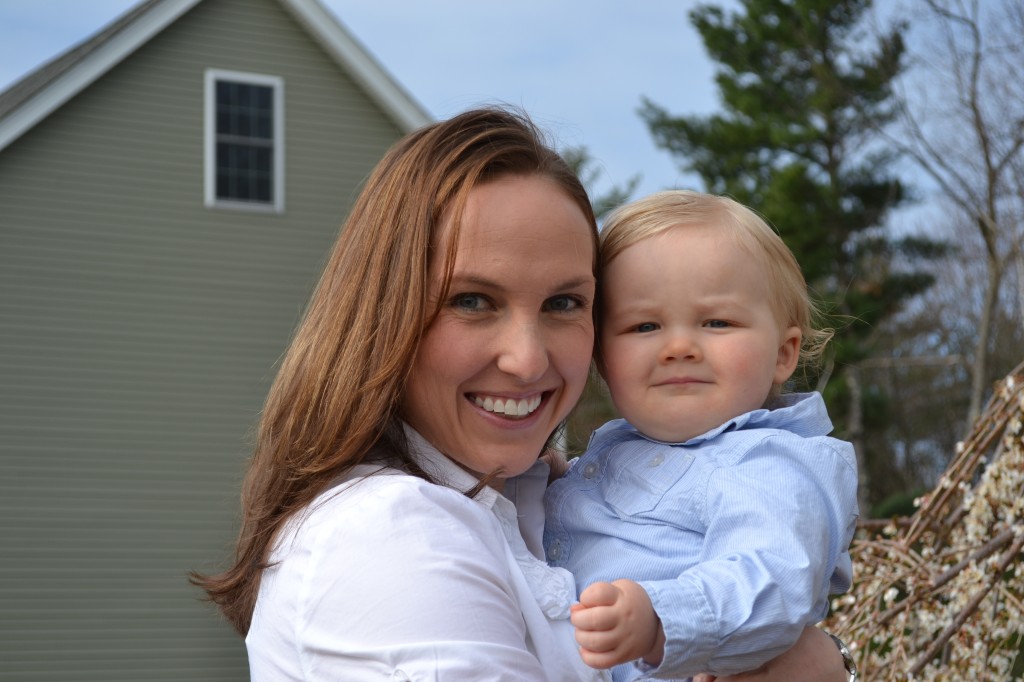 First haircut.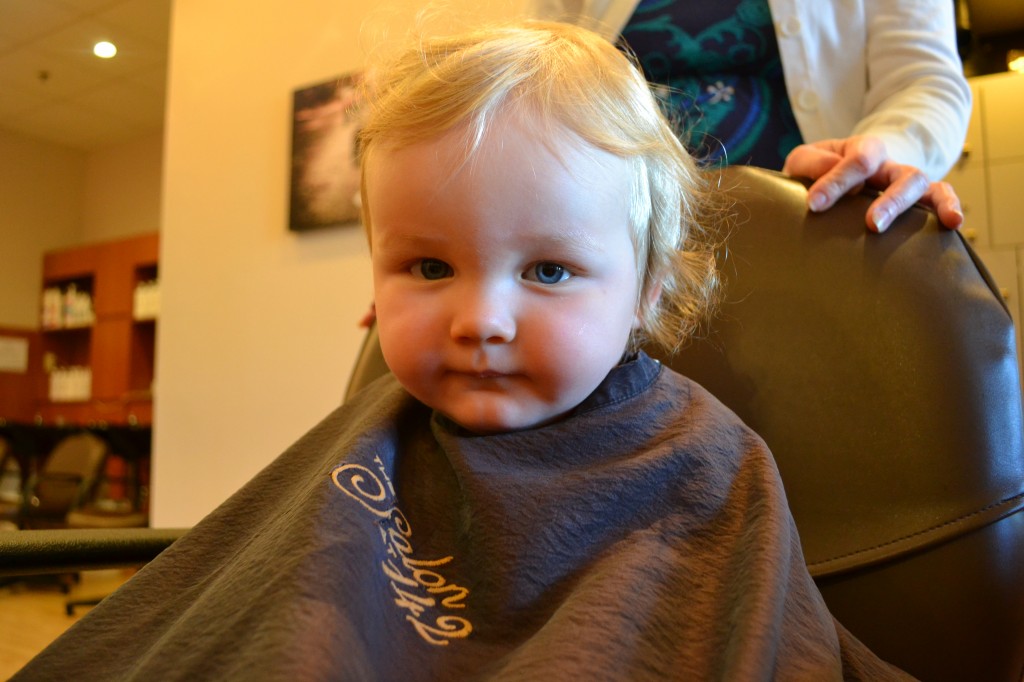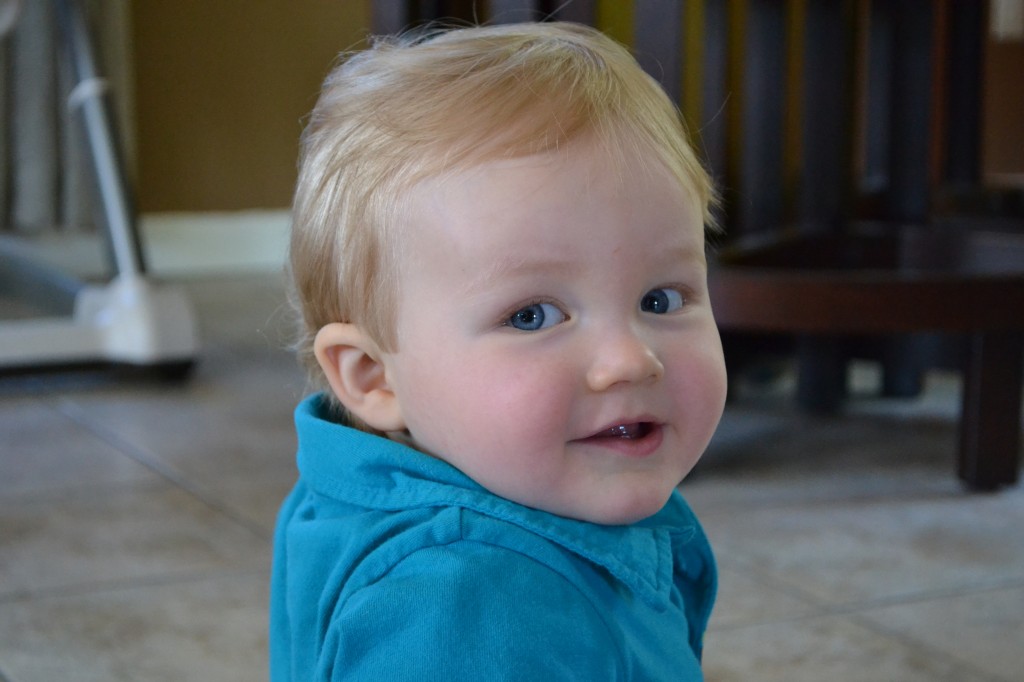 Baptism at New England Chapel.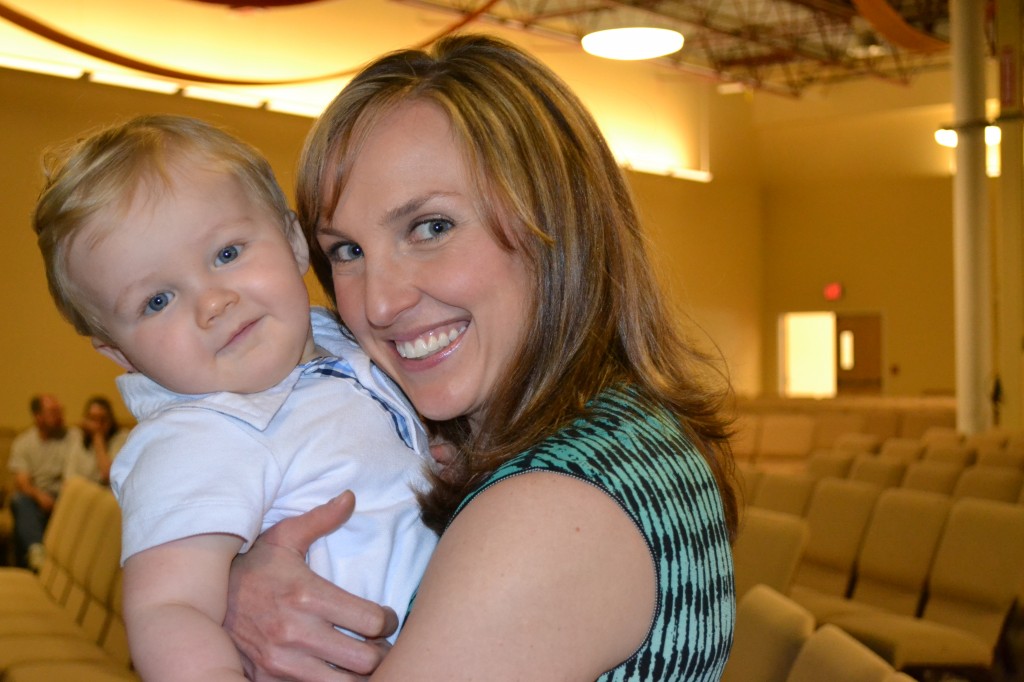 First Birthday party (a few weeks early).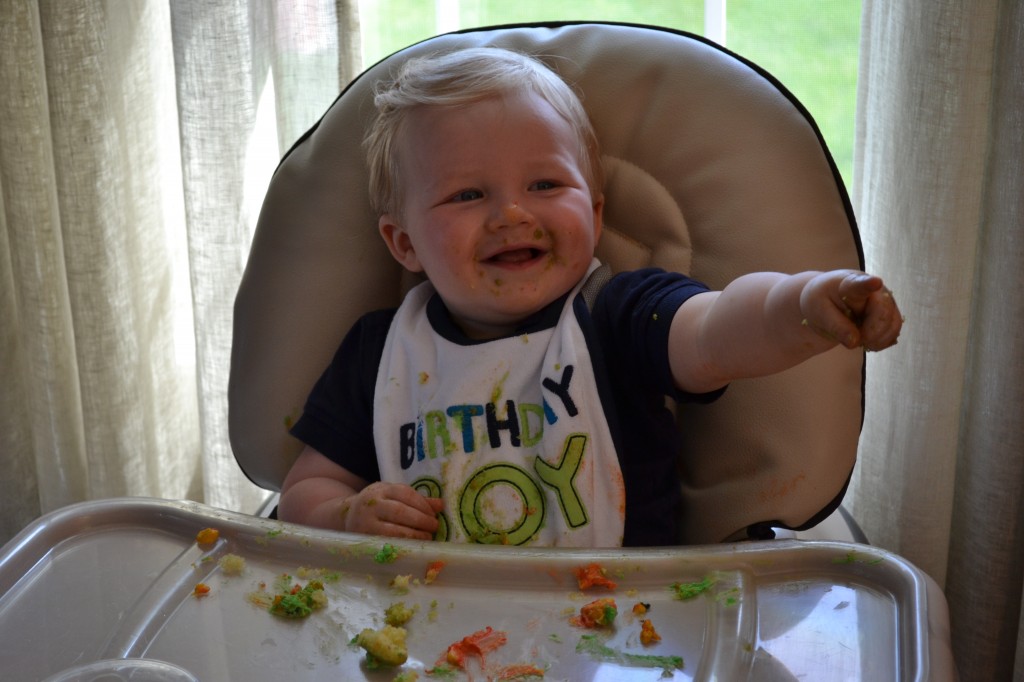 First boat ride at Lake Winnipesaukee.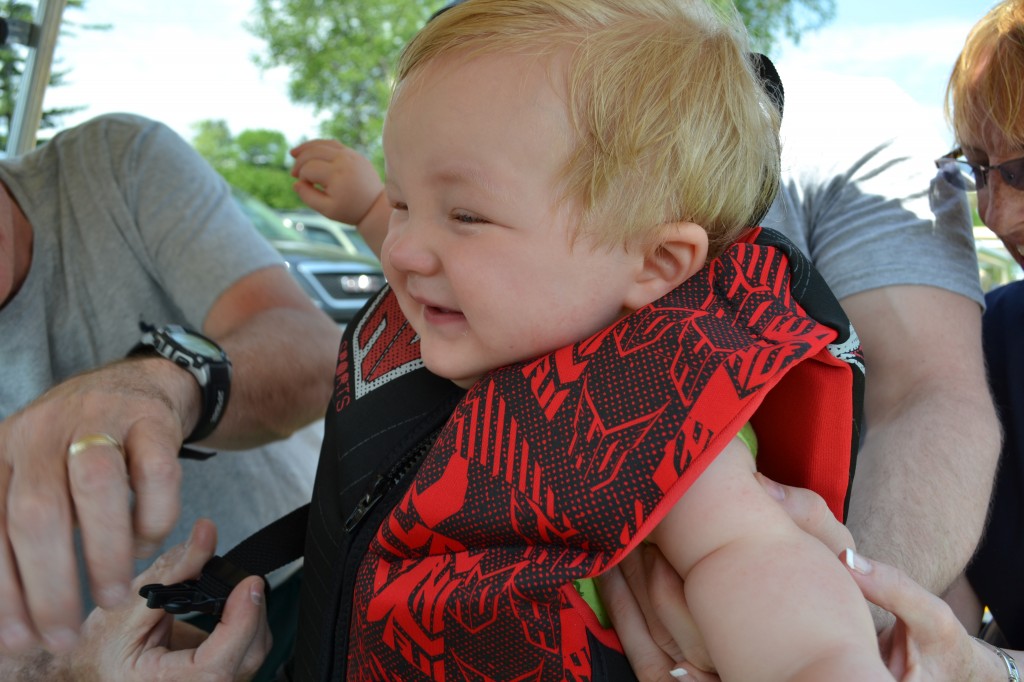 This past Sunday afternoon we took Connor to the aquarium to celebrate his Birthday. I think he liked the excitement of being in the city and around a lot of people more than anything, but it was a lot of fun.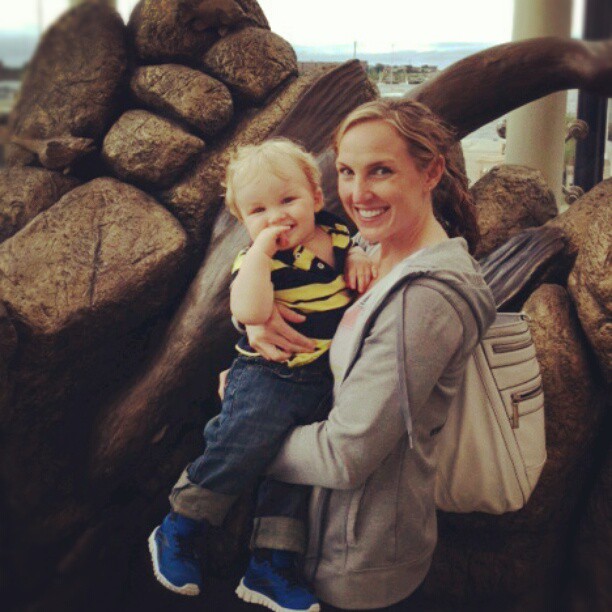 Connor –
Happy Birthday to the sweetest boy on the planet. I love you so much. Thank you for making me such a happy and proud mom in just one year!
There is no better way to start and end my day than being with you. I love walking in to your room in the morning and seeing your face light up (and sometimes seeing you jump up and down with excitement). I love sitting with you when you're drinking your bottle before bed. You are so peaceful at the end of the day and you love your sleep (not always at naptime, but pretty much always at night). Thank you for that. 🙂
You're truly a happy baby and I pray every day that part of the reason for your happiness is because you know how much your daddy and I love you. You make our lives so much better, more interesting and full of love.
As much as I want time to slow down, I'm excited to see you continue to learn and grow.
Love,
Mommy