I hope everyone on the east coast stayed safe during the crazy hurricane a few days ago. We were lucky and only lost power for a little more than 12 hours. My sweet boy was not even phased by it…in fact I think he enjoyed it because he had extra time with mom and dad and got to wear a head lamp.
It's amazing to think that last year around Halloween we also had a power outage and I was so upset because I lost a bunch of frozen breast milk. I remember during trick-or-treating my mother came over (not sure where Mike was…maybe working?) and CJ played on the floor the whole time!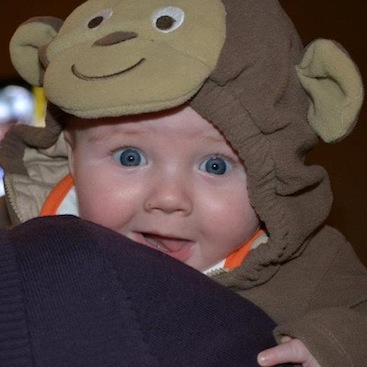 This year I can barely even get a photo of him because he doesn't stop moving! Although I do miss being able to leave him playing on the floor and knowing he couldn't get too far, he has been so much fun lately.
Here's a preview of his costume…my little boxing toddler. Hopefully I'll get some better pictures today. (BTW – I'm sending him to daycare in his costume today because it really is the parade!)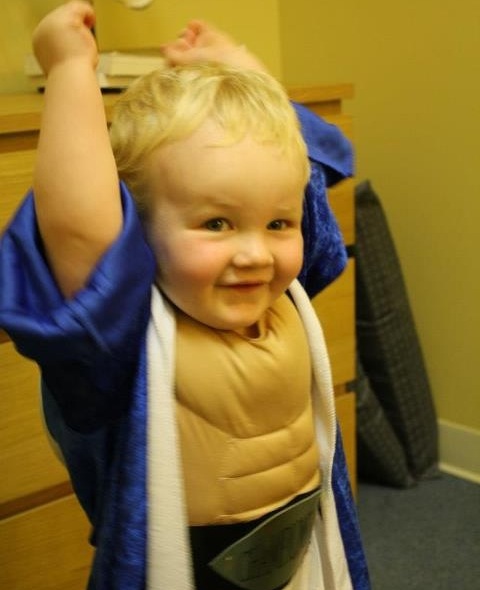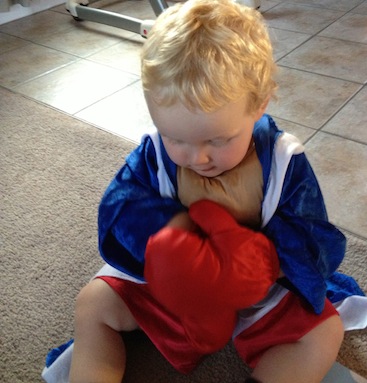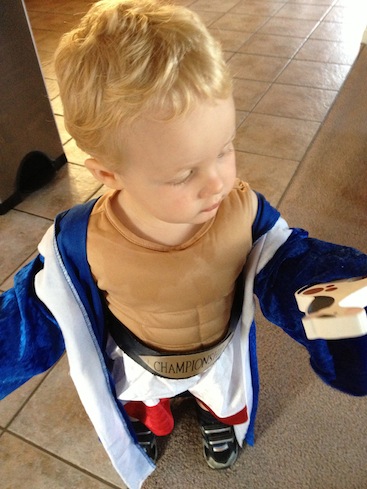 Crazy how much a year changes everything!
Are you dressing up for Halloween?