I've come a long way from my days of feeling like I need to run 60 minutes every day. In fact, I rarely run at all! Little did I know all that running wasn't doing me much good anyway. These days I mostly strength train or train with kettlebells. I take about 2 rest days a week and usually know how to back down for a few days or weeks when I am training too hard for too long.
That said, I still love a good strength training session and I do start getting down on myself when I have a few bogus workouts in a row. Once I commit to taking a few days off I always feel refreshed and ready to get back at it. I seriously just love strength training. I love the way I feel after a good strength training session. I love seeing myself get stronger over time. I love what strength training does for my body.
But sometimes too much of a good thing is bad, huh?
I mentioned this past Friday that I was taking a few days off from strength training. I am not going to go into crazy detail about overtraining because you can read about that in the well-written articles below, but basically I was feeling like crap, my body was aching and I wasn't getting any leaner. If anything I was getting less lean despite continued workouts and eating clean. I never really felt like training and most of my workouts kind of stunk. It was time for an overtraining recovery plan before I got really burnt out.
Overtraining Articles:
My last hard workout was last Wednesday morning. I did a little Becoming Bulletproof Friday and some swings and snatches followed by a walk with my best bud yesterday, but that was it. No heavy lifting at all.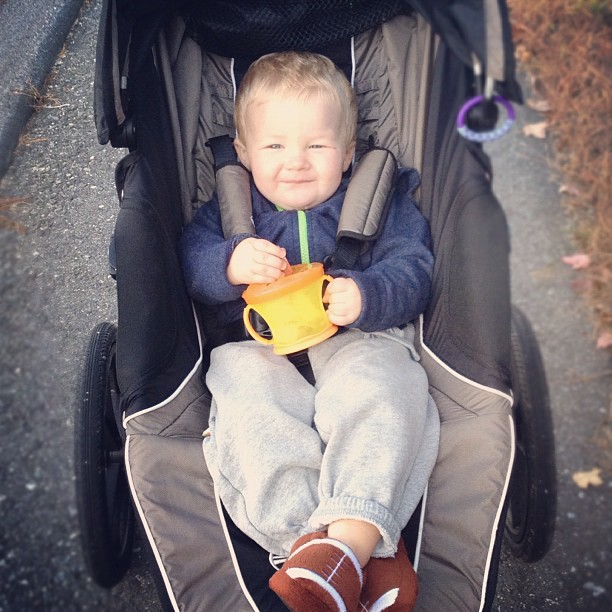 I'm training this morning with a new program. My hubby is helping me again to ensure that I'm mixing things up a bit more than I have been. I always want to deadlifts and pullups (and I will continue to do so), but I also need to work on the things that I'm not good at and don't love as much. I always love starting a new program – it feels like a fresh start!
In other news, I had a lovely visitor this weekend!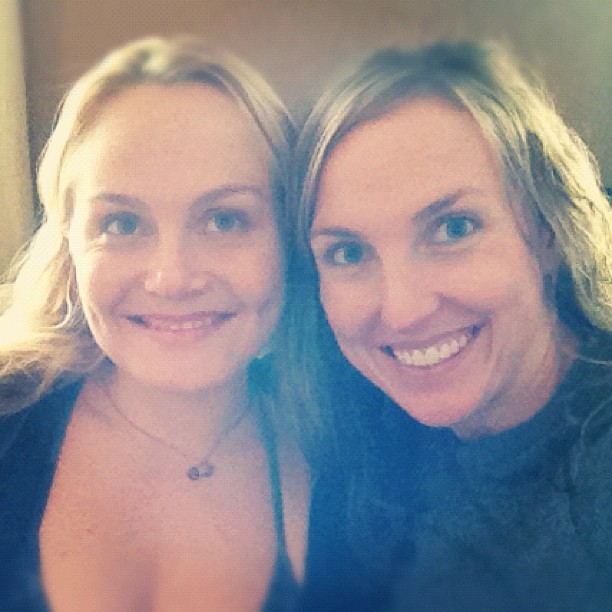 We had a great day in Boston on Friday and my RKC buddy finally got to meet CJ on Saturday. I also taught her how to deadlift during nap time on Saturday…and still kept my promise about not working out even though that got me fired up and wanting to lift! (By the way…she is freaking strong.)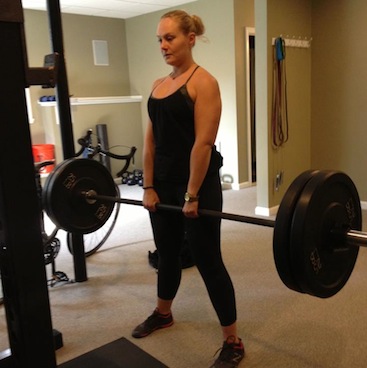 Did you rest this weekend? Learn a new exercise? Run a marathon like my friend Jess? Somewhere in between?