Happy Monday! Hope everyone had a great weekend and I hope everyone on the East Coast stays safe in this crazy weather.
We sure did! We had some down time and also took Connor to the butterfly place, which is located really close to us. They were closing for the season and I had purchased a Groupon I wanted to use  before it expired. In all honesty, Connor didn't really seem to even notice the butterflies…he was too busy checking out all the young girls. 😉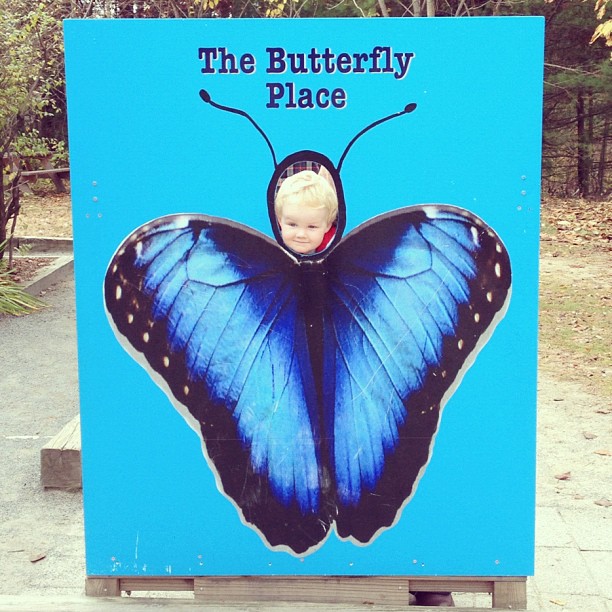 I've been on a protein muffin and protein pancake kick lately. I totally get in a phase and eat the same things over and over for a long time. Anyone else do this?
I made a protein muffin for my husband the other day and he actually thought it was pretty tasty. Usually he makes fun of me for my "weird" food, but I think I he's now a believer in these mufffins. Big thanks to my fellow FitFluential Ambassador, Jess over at Blonde Ponytail for this idea. I made her pumpkin protein muffins and they are good, but I found using applesauce makes the muffin a bit more moist.
High Protein Applesauce Muffin (in a mug)
1 scoop of protein (I used Sun Warrior Warrior Blend
– my fav!)
1 single serve unsweetened applesauce (or 1/3 cup)
1 egg (or 1/3 cup egg whites)
1 tbsp of chia seeds
1/2 tsp baking powder
cinnamon to taste (I use a lot!)
nutmeg to taste
Spray a mug. Mix all ingredients together. Heat in the microwave for 3 minutes and 30 seconds. (There may be some trial and error here as all microwaves are different.)
Spread some almond butter or peanut butter on there, eat it plain or use a little spray butter (yes, I love it…don't judge me).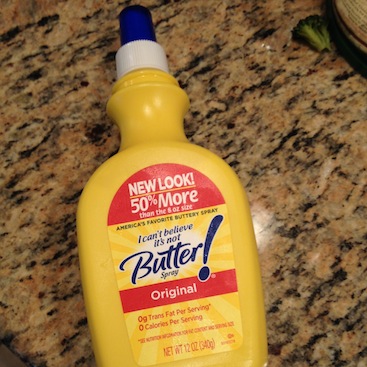 I want to try some other variations and will definitely share if they come out good. I'm thinking cocoa muffins or at least chocolate chip muffins sound amazing.
Do you use protein powder to make baked goods like muffins and pancakes? What do you make? (Feel free to put a link to your favorite recipe below!)