Things are starting to normalize around here. I left my job in corporate America at the beginning of August. I had lots of loose ends to tie up from being way too busy for too long. Then we went on vacation, had weddings, workshops at the gym, visitors in town and more. Life was anything but routine and every week felt really different and busy!
This was one of the first weeks where I felt like I was able to enjoy my new life and routine. I am finally starting to learn how to better manage working and being a mom. I am really trying to spend more time 100% focused on my son on Tuesdays and Thursdays and keeping my work time mainly to nap time. (Besides Instragram…I just can't stop. You can follow me at @amandamaryperry if you wanna see more.)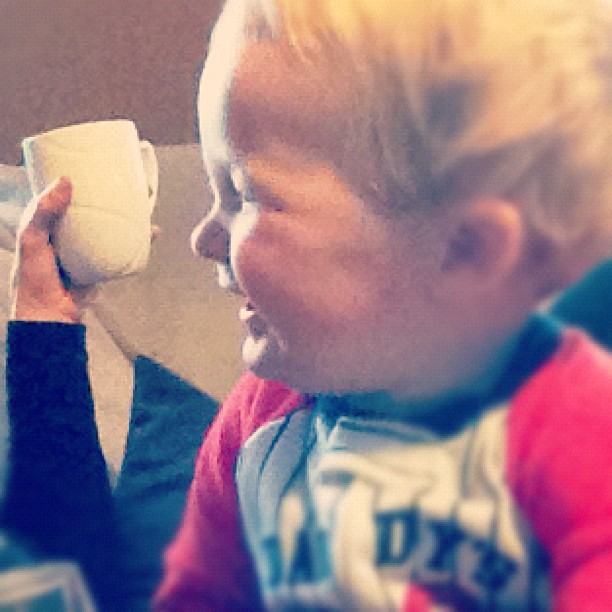 So here's what was up this week…during a welcomed 'normal' week for me.
1. I heard a few more gals (and one guy) talking about how they don't want to get bulky or big so they're just going to lift light weights for now. Then, I read this great post by Nia Shanks about 6 female strength training myths that won't die. Thank you for reading my mind, Nia.
2. Another fantastic article from this week from Precision Nutrition that speaks for itself. There truly is something to be said for moderation. Are you eating too much because you exercise too much?
3. I started my new strength training program this week and it's going well. I took it really easy on Tuesday and yesterday I just went for a walk with CJ. I'm trying to find balance and what is going to work best for me, my body and my
schedule for right now.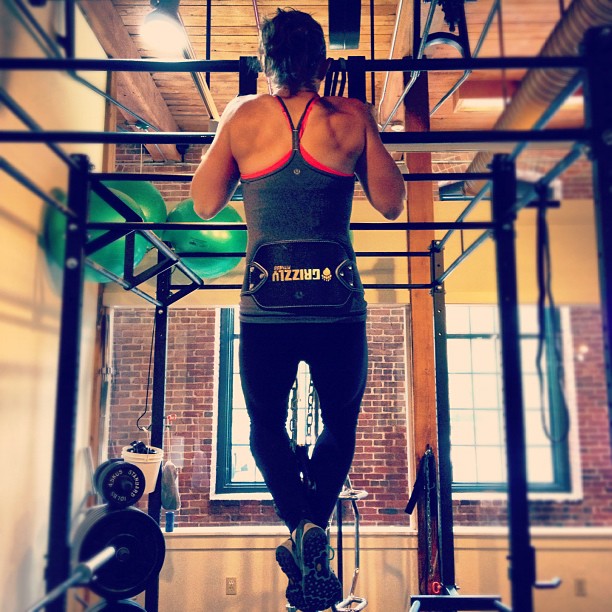 4. I received 2 seriously cool emails from clients this week. (One de-bunking another myth that you must run often to be in great shape.)
One was from a husband/wife duo that come to our MOVE (group) classes at Skill of Strength consistently.
Thanks to SOS, we (client and husband who is also a client) were able to relay a half marathon up in Hollis this past weekend with absolutely no training except what we do at MOVE!
The other was from an online training client of mine. She cracks me up.
Subj: It's Bleeding Over Into Everything I do
I just suitcase carried my basket through Walgreens. I straightened my hips and didn't let it touch my body. I don't know the weight, but I bought coffee and milk, so it wasn't light. I thought you'd enjoy knowing this. 🙂
If you're interested in learning more or signing up to try out a month of online training check it out here.
5. I said the week was normal. That doesn't mean I didn't have my fair share of craziness with my toddler. Wednesday night we were up 4 times and it didn't make me miss the newborn stage. 😉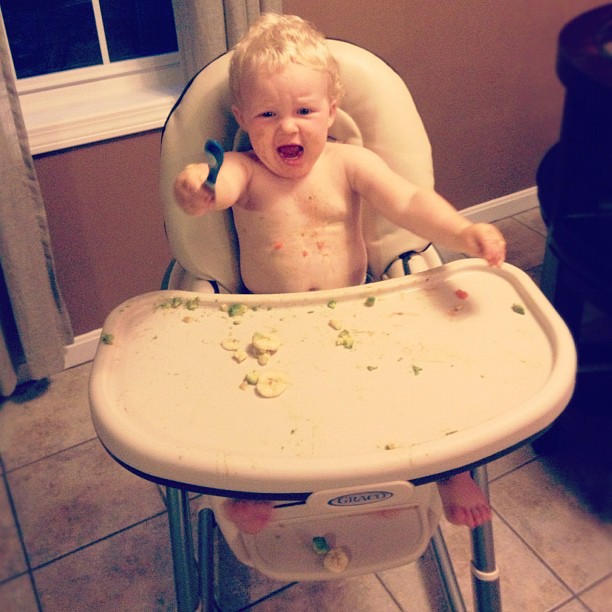 Anyone do anything good this week? Any good plans for the weekend?