It's Thanksgiving week. You're most likely a little anxious for and excited about a few extra days off. You're also most likely already thinking about food. You know, checking out Pinterest to figure out what you'll make, dreaming about Aunt Sally's pumpkin pie, and thinking about the mouth-watering sandwiches you can make with the leftovers.
You know what else I bet you're thinking about? How gross (and maybe how guilty) you'll feel the next day. Oh, and this cycle just may continue all the way until 2013 through the whole month of December.
Below are a few tips to help you maintain your weight and your sanity during this busy holiday season. Beat the bulge and stop the crazy cycle of being too full, feeling guilty, burning it off (or trying to) and then doing it again.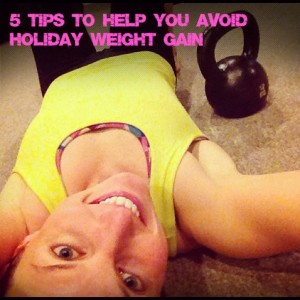 1. Give the gift of fitness. This may sound silly, but do you belong to a gym? Do you attend an awesome group fitness program? Do you love yoga or spinning, but feel like you might be a bit more motivated to go if you had a buddy? If you have a personal trainer, you can usually grab a friend and do partner training for just a little more per hour, saving you some money that you can then spend on new workout gear or clothes.
There have been tons of studies done about how much more successful you can be if you join a fitness program or make a fitness commitment with a buddy. Good ideas of partners include spouses, friends, coworkers, neighbors, parents and siblings.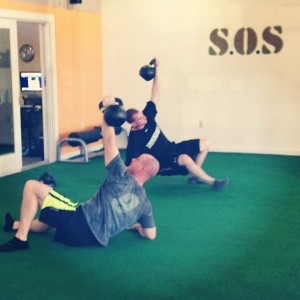 2. Invest in yourself. Similar to above in terms of motivation. If you already know what you need to do to stay fit, but have trouble getting there this one might just do it for you. You might be more likely to actually make it to that group fitness program, kickboxing class or personal training session more often if you are paying for it.
Although your $10/month gym might seem like the right answer, if you're not going or not going often enough, is that really the best choice? Sometimes the cheapest option is not the best. If you pay money to hire a trainer you love or to join a gym where the trainers who teach classes know what they are doing, there's a good chance you'll show up for three reasons. One, because it's something you like doing. Two, because you'll most likely get results. And three, because you invested money in it.
3. Remember the 80% rule. Let's face it, you are going to eat something other than lean protein, vegetables and healthy fats this season. You're probably going to drink some booze. What I challenge you to do is focus on eating 80% lean protein, vegetables and healthy fats (nuts, avocado, coconut, olive oil) and then truly enjoy that other 20% by indulging in your favorite foods, especially the things that you can only get this time of the year (maybe in the form of a Starbucks red cup or maybe a slice of Aunt Sally's pumpkin pie).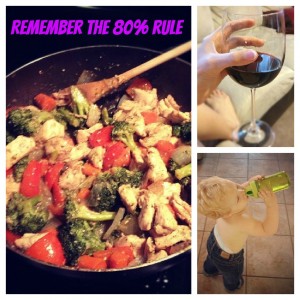 4. Put your workouts in your calendar. This is such a simple thing to do, but so many people still do not do it. Once you decide that your workouts are a priority and figure out what time of day and what days are easiest for you , schedule it in there just like you would a meeting with your boss. Besides, when you think about it, isn't your health more important than your job in the long run?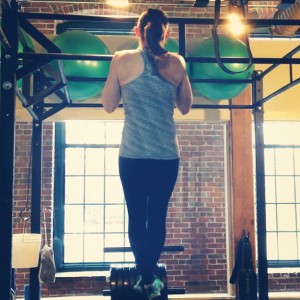 5. Speaking of bosses and jobs, don't eat anything you didn't bring to the office. If you work in an office, you know this time of year there is bound to be "goodies" lurking in the office kitchen more often than not. Someone feels generous and brings in bagels and donuts. A happy client sends a "care" package filled with candy and cookies. A coworker brings in leftovers from a family party. You know the drill…
There's no need to eat those things if you bring your own food to work each day. No matter how good the things lying around the office are, you're still at work. Is eating crap going to really make work any better or go by any faster? Doubt it. Save your 20% for things you truly enjoy with people you love.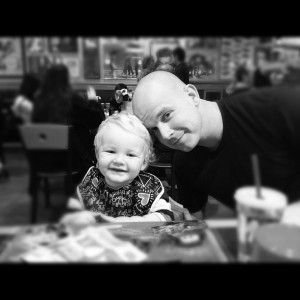 In summary, eat a little less, live a little
more and love a lot more. Try to remember that the holidays are not all about food. This year how about you focusing on spending time with loved ones, reflecting on the year that's coming to an end and setting goals for the year to come?
What's one way you'll be staying focused on being healthy and fit this holiday season?