Whew…I'm back!
I completely checked out for a few days at the end of last week (yes again). I'm thankful that I have no more travel plans coming up because I'm craving some time at home with my little man.
This past Friday I attended an amazing conference in Providence put on by Perform Better. Alwyn and Rachel Cosgrove were the speakers and they were freaking awesome. He is absolutely hilarious and she is so down-to-earth. Oh and I should mention that they are smart as S$*#! These guys know their stuff when it comes to training, fat loss and running a successful fitness business.
For those of you who don't have any idea who I am talking about, Rachel and Alwyn are the owners of Results Fitness in California, one of the best gyms in the nation. Alwyn has 8 books and Rachel has written a few books as well, including The Female Body Breakthrough, which I highly recommend to all women.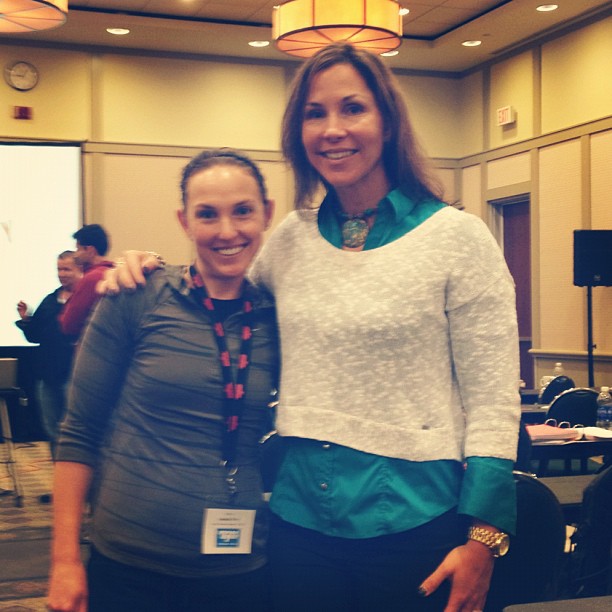 Without going into detail about what I learned, I'll just say it was a lot. I'm going into this week with my head spinning! I have a ton of ideas and lots of changes I want to implement at Skill of Strength, but honestly I have no idea where to begin to make everything happen.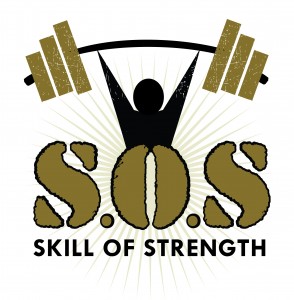 As my brain was on fire with ideas for SOS this weekend I got to thinking, woah – I bet this is how some people feel about starting a new fitness journey or getting healthier in general. Most people know that they need to clean up their diets and take their workouts up a notch (or just start working out period), but they're not sure where to start. All of the information can be overwhelming. Should you eat low carb or low fat? What type of gym should you join? Should you train at home? Should you hire a trainer? Should you get in shape before working with a trainer or joining a group training program? (By the way, the answer to the last question is no. Just go!)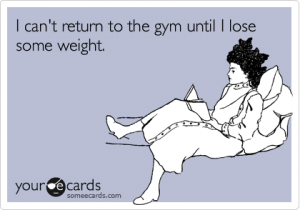 Yikes, yup I can see why some people just don't take any action. It's hard to move forward when you're overwhelmed with choices and ideas.
So, I have a challenge for you all (and me) this week!
Think of something you want to accomplish, but that feels overwhelming to you. Try to break that big challenge down into smaller goals and instead of staying overwhelmed, do something. It can be anything, even something really small, but just do something to move forward.
Join that gym and commit to going once a week to start. Drink that extra glass of water. Commit to going to bed 5 minutes earlier every night until you're getting that extra hour. Clean out one cabinet in your messy kitchen or tackle one drawer of your overflowing dresser. Leave work 10 minutes earlier to spend an extra 10 minutes with your child. Update one page of your website or blog. Get the idea?
What's one thing you can do today or this week to start working towards a larger goal? Put it in the comments and we'll all hold each other to this!