Happy 2013!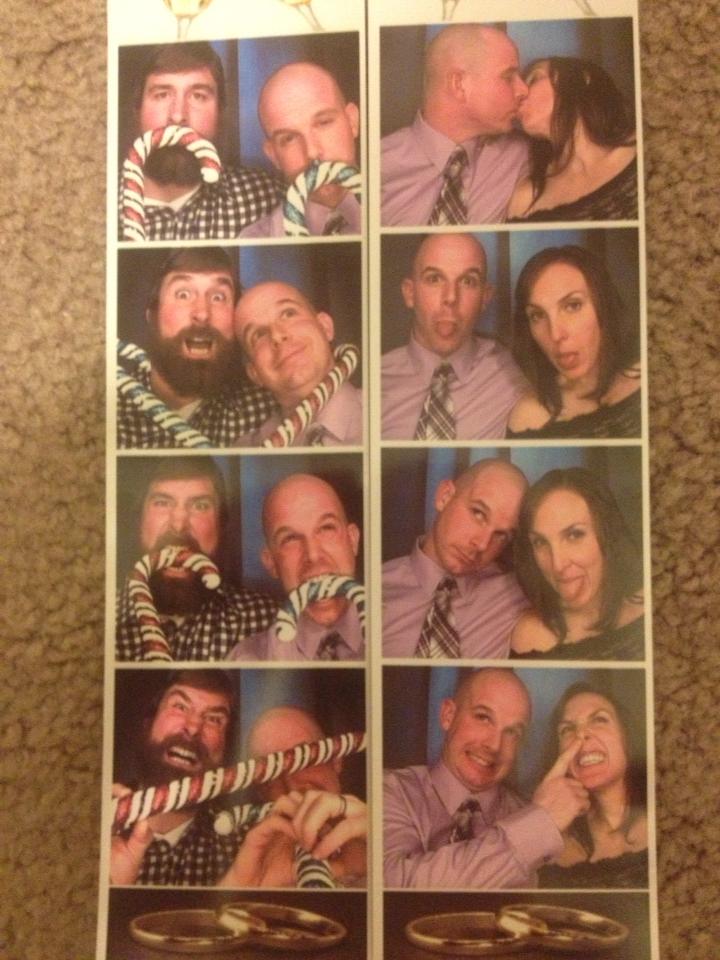 In case you were away and missed my post last week reviewing 2012 you can catch that first. You might expect a goals or New Years Resolution post to follow that one and that's what I was going to write about today, but to tell you the truth I'm really not a New Years Resolution type of person.
Don't get me wrong, I like the concept and the fact that a new year can feel like a fresh start and it really can be a great time to set goals. However, I think that you should always be setting goals for yourself and taking baby steps in the right direction to get there (working towards being consistently better).
It's silly to me to only set goals on January 1st, just like it's silly to give up on eating healthy after slipping up at one meal or waiting until a new year or a new week to start exercising. We all make way too many excuses and spend too much time saying I'll start later or I'll start after x and not enough time starting things NOW.
That said, I'm feeling really good about 2013 and I do have some goals I'm working towards right now (fitness related and other) as well as some goals for Skill of Strength in 2013. One of those goals is to focus more on what's happening NOW and stop worrying so much about what happened in the past or what might happen in the future. 🙂
Speaking of the [recent] past, we had a nice Christmas. CJ was more into the gifts than I thought he would be and I loved watching him get so excited and saying "open open open" when he loved something. (Check out this awesome painting Mike got me from his aunt who is an amazing painter!).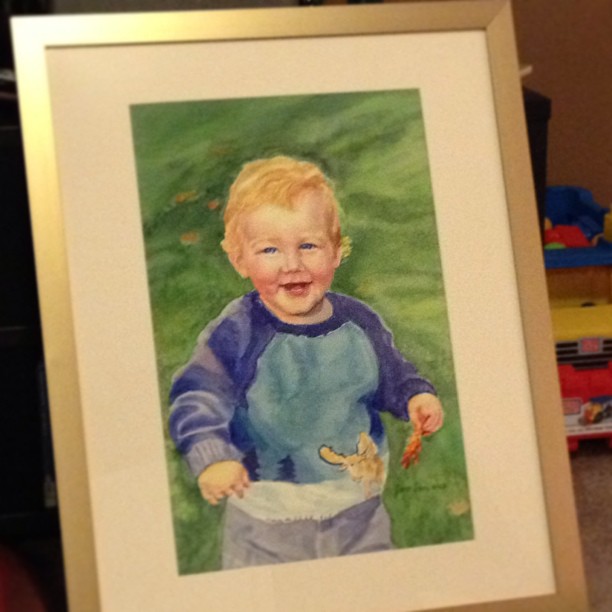 We also made it up to New Hampshire for a few days at the end of last week and over the weekend. We had a ton of fun playing in the snow.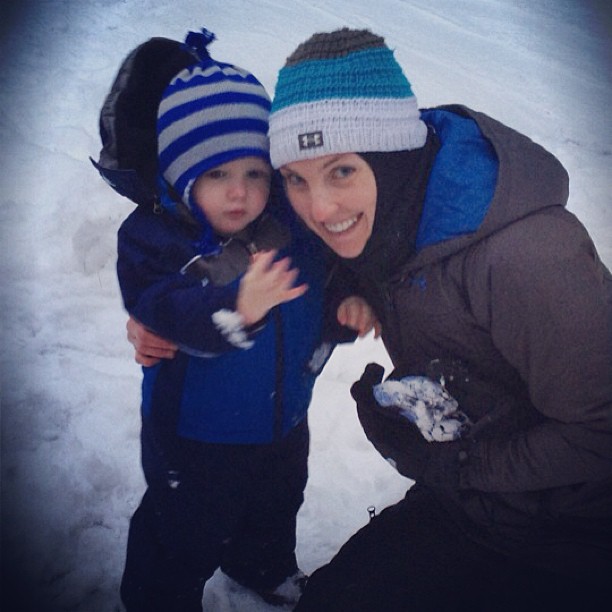 Then we had a wedding for some very awesome friends on New Years Eve.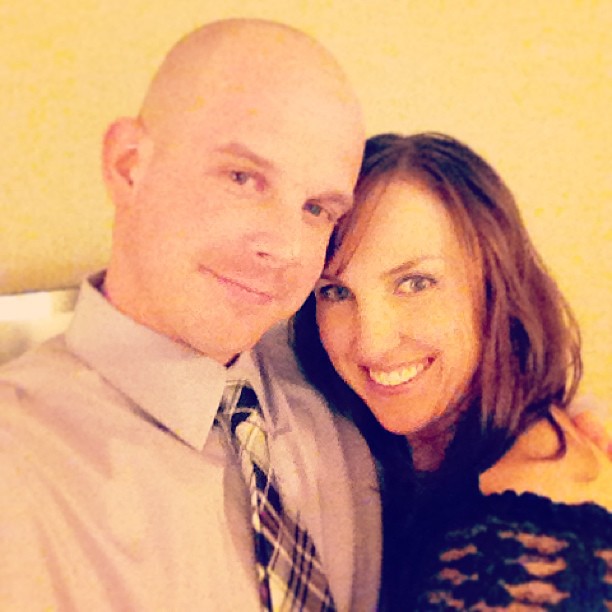 I feel like it was a great mix of relaxing and busy and it's was nice having time off from work to hang out with family and friends, but guess what? I'm excited to be back at work today. I'm excited to have a "normal" week and a low key weekend at home.
This might not even sound weird to some of you who love your jobs. Maybe you always lov coming home, but for me this is a new thing. I've always loved being home, but I always dreaded coming home after being away because that meant it was time to go back to work and back to my cubicle. Now it means I go back to my job that I love. It also means I get back to my regular workouts, regular eats and regular sleeping patterns. And I still get to spend plenty of time with this cutie pie at home. (It is so much easier to be at home than anywhere else with a toddler. He sleeps so much better and loves having his toys, etc.)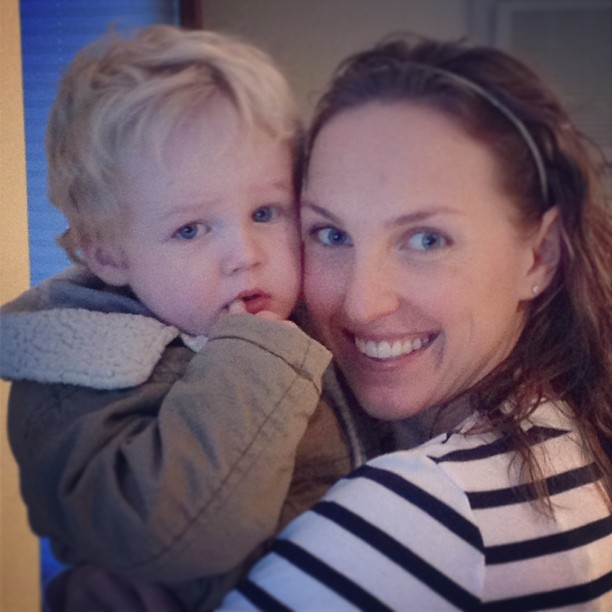 The simple emotion of joy in coming home was just another reminder of how much I love my life right now and I don't want to take anything for granted. So here's to a productive day, productive January (c'mon resolutioners you know you want to come check out Skill of Strength) and a healthy, fun and fulfilling 2013.
Are you a New Years Resolution setter? What's on tap for 2013?