As I mentioned on Wednesday, January is more than half over. For me, that also means I had another birthday and turned 32. I remember when I thought people in their 30's were really old, but I'm trying to forget about that and remember how great it is that I am happier (and healthier) in my thirties than I ever was in my twenties.
Part of my present to myself on my birthday was a long workout sans baby monitor. Someone I used to work with in my past life (not that long ago) reached out to me asking if I exercise on my birthday and if yes, do I do anything special?
I honestly hadn't even thought about it, but she did inspire me to do 32 pull-ups.
This [very bright] woman also brought up a point about how most people would give themselves the day off for their birthday and wanted to know how I looked at this considering I have a different lens for the world of how I look at exercise (her words, not mine).
With that, today's Friday Five was born. There are plenty of reasons why you should work out (you already know that!), but here's another spin on things to remind you that being able to strengthen your muscles and move your body is a true gift and privilege.
How I Look at Exercise
1. Workouts are time for me. Most people these days are grinding out long days at work or spending long days at home taking care of kids. We all deserve a little time for ourselves and this is a great way to do it. Whether you disappear to a gym or to your basement or you throw on some headphones and go out for a run, it's important to prioritize yourself and forget about everything else you're supposed to take care of for awhile.
2. Workouts give me energy and leave me feeling better than when I started. I admitted that I don't always jump out of bed with excitement about working out in the morning, but I always feel better after working out. It's very rare that I regret a workout and I have never heard any client or friend finish a workout and say they wish they had sat on the couch instead. Here's a workout I did on Tuesday morning and I promise you I felt ten times better at the end than I did at the beginning.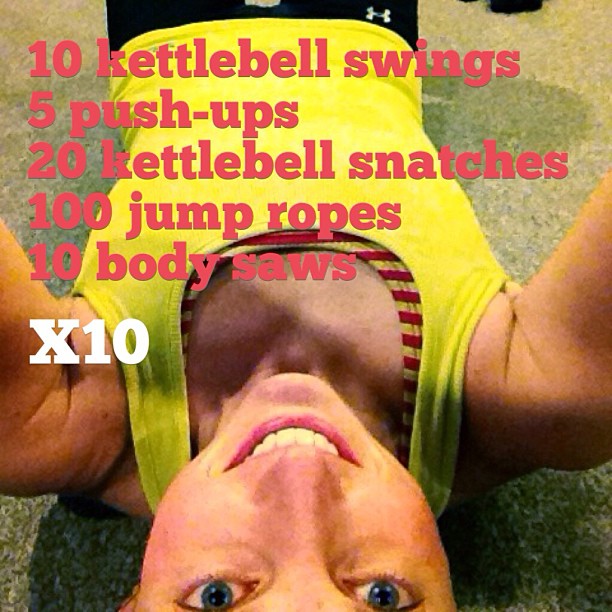 3. Exercise helps me achieve my goals. This year I want to #learn as much as possible, especially about my profession (fitness and nutrition) as well as my roles as a mother, wife and Christian. Every time I train it's an opportunity to learn about my body and to practice what I teach others.
4. Exercise makes me want to treat my body right in other ways beyond just working out. It encourages me to fuel my body properly with nutritious (and delicious) meals and snacks.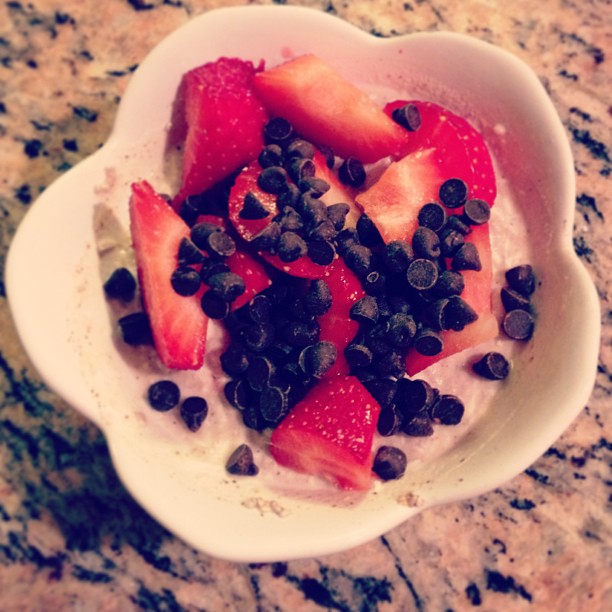 5. Exercise is a privilege. I've said this one before, but it's really important to the way that I view training. There are many people who are incapable of exercising and if you are healthy enough to get strong, move that body and improve yourself by moving more (and lifting heavy things) don't you think you should take advantage of that?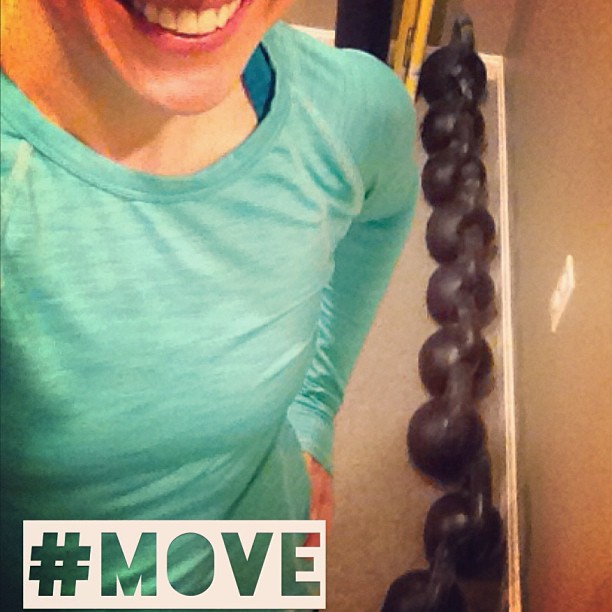 Do you view workouts as just another chore or are you able to see that exercise is a privilege?