First thing's first. I miss blogging. I hope I'm back for real this time. I have wanted to write a post forever, but honestly my thoughts have been a jumbled mess.
Between everything that happened with the tragedy at the Boston Marathon and then jumping right into assisting at the StrongFirst Level 1 Certification last weekend, my emotions have been on a serious roller coaster ride.

Obviously, my thoughts and prayers have been with the families who have been affected by the events in Boston. I have mentioned my mindset about fitness before, but it has never been more clear to me that having the ability to move your body and get stronger is a privilege. Unfortunately, there are a lot of people who will never be able to train, or even walk, the way they used to before because of the bombings at the Boston Marathon. Remember this when you feel like you have to workout. You don't have to workout – you get to workout.
On a much lighter note, after a crazy weekend of late (for me) nights, early mornings and long (amazing, but still long) days on my feet I was running on fumes for the majority of last week. (Side Note: You can pop over to facebook if you want to check out some pics from the StrongFirst Level 1 Certification in Boston.) Anyway, I certainly didn't jump out of bed ready to train last Monday or Tuesday mornings, but I did it anyway. Why? Simple – because I can. And because being strong and healthy is that important to me. In fact, I would even say that being strong is who I am.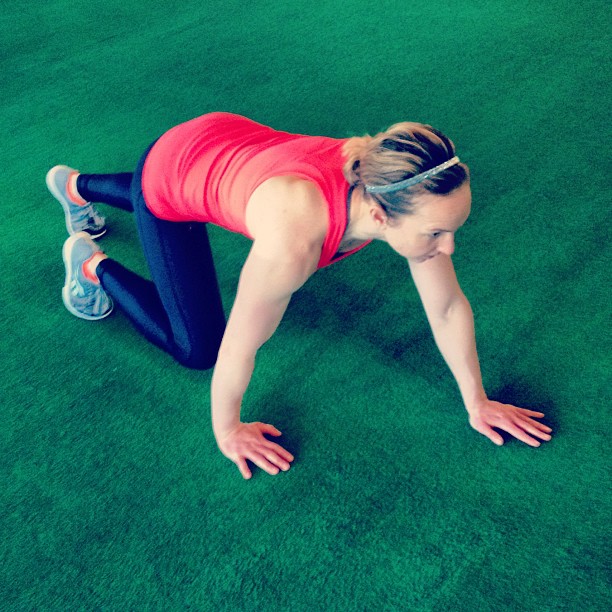 My strength led me to leave my unsatisfying job in corporate America. My strength led me to take the leap into motherhood. My strength continually helps me to influence others to be healthier, happier and, yes, stronger too. Look at this super awesome team we had – go team Heinz!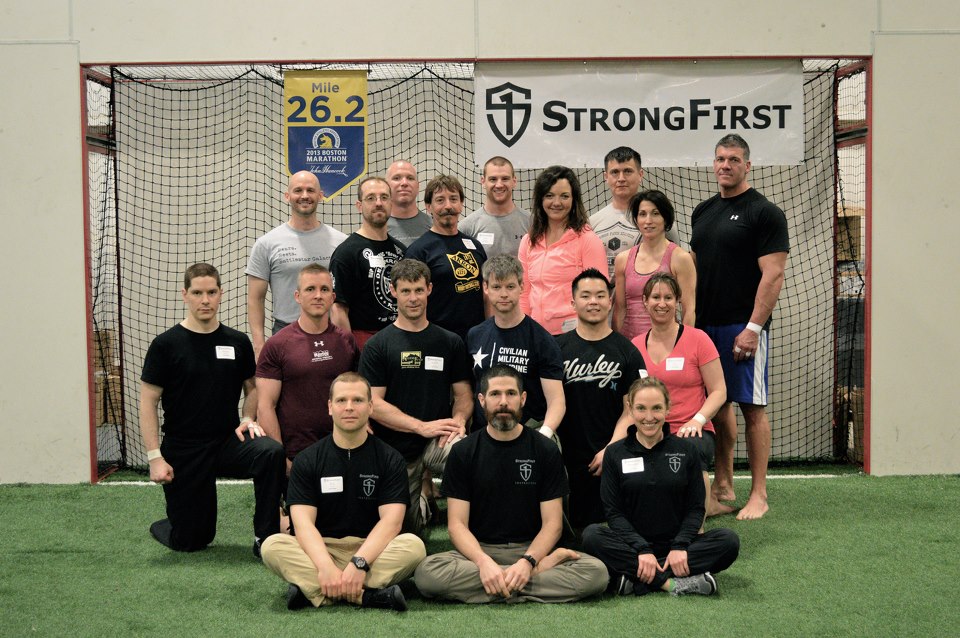 In this great post by Nikki Shlosser, SFG II, she talks about how she believes getting stronger means that you are also less likely to become a victim, and less likely to be defeated – whatever the challenge. I couldn't agree with her more. When I used to workout because I wanted to be thin, I was not only significantly heavier (yes, really), but I was also was not nearly as strong mentally and my self-confidence levels were crap.
Towards the end of the certification, we were also reminded by StrongFirst CEO, Mark Toomey, that we are not our resumes; our lives' purpose is not found in the having, but in the doing. Having the strength to do what others won't even attempt is one of strength's greater purposes.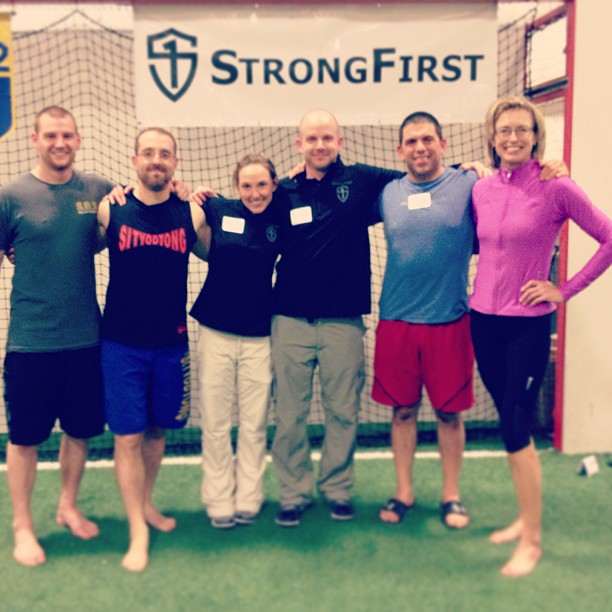 I know most of you reading this post are already strong and hopefully getting stronger. How are you going to use your strength for a greater purpose?