Let me get right to the point here. If you're going to run your own business, you absolutely must love what you are doing, because whether you want it to or not, your business will become your life.
You'll wake up in the morning thinking about ways you can make your business better and there will be nights when you can't sleep because you're mad at yourself about something you could have handled better that week. I'm certainly not trying to scare you out of leaving your miserable job for something more fulfilling. In fact, if you are thinking about leaving cube-ville to chase your dreams, I say start planning now. It will be hard, but oh-so-worth-it!
One thing I really thought I would miss about my life and my schedule from when I worked in corporate America was the day-to-day routine. I've always loved routine and I feel a little anxious when my schedule is different due to travel or meetings. Yah, I'm a little type-A, okay? Even I'm surprised to admit that my new roles of business owner and mom extraordinaire (okay, self-proclaimed title) opened me up a bit to the beauty of going with the flow. I still have a schedule that is fairly routine week-to-week, but very different each day of the week.
Looking back at a post I did of a day-in-my-life as a business owner about a year ago, it's still a pretty accurate depiction of a day. Below is another accurate, but completely different, type of day in my life now!
5:30am My husband leaves for the day to train his first client. I head downstairs to the basement for my own workout while my son is still sleeping. (That's right – even though we own a gym there are days where I train at home because that's what fits into my schedule!)
7:00am My son is up so I get him dressed and we head out the door to daycare. He makes me wear a hat because it's cold.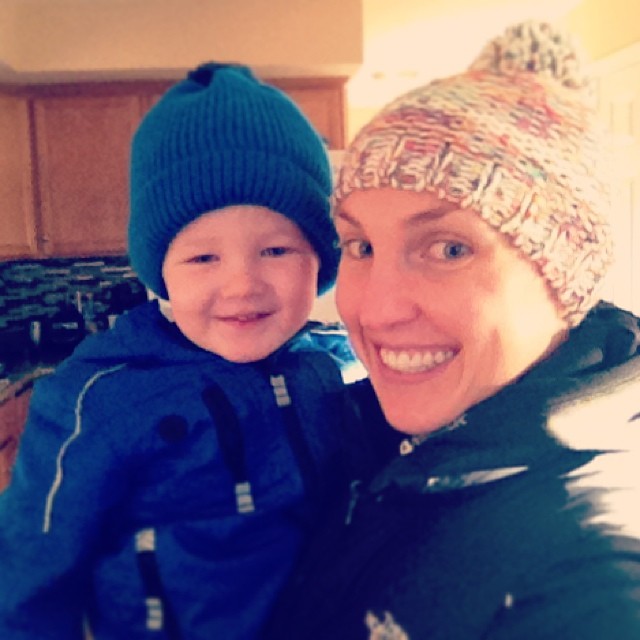 8:00am Come back home and plan to quickly check my email before hopping into the shower. Get sucked into checking and responding to emails for the next hour.
9:00am Shower, make breakfast and sit down at my computer again. Respond to the rest of my emails and check in with clients who are new to our adult group training program to see how they are feeling.
10:00am Browse food journals for my nutrition clients. Work with them over email to set some goals for the coming week.
10:30am Write out a check for daycare and pay some bills.
10:45am Unload the dishwasher, pick up toys around the house, put in a load of laundry and finally get around to drying my hair and covering my under-eye circles.
12:00pm Make a quick protein shake on the way out the door and head to the gym.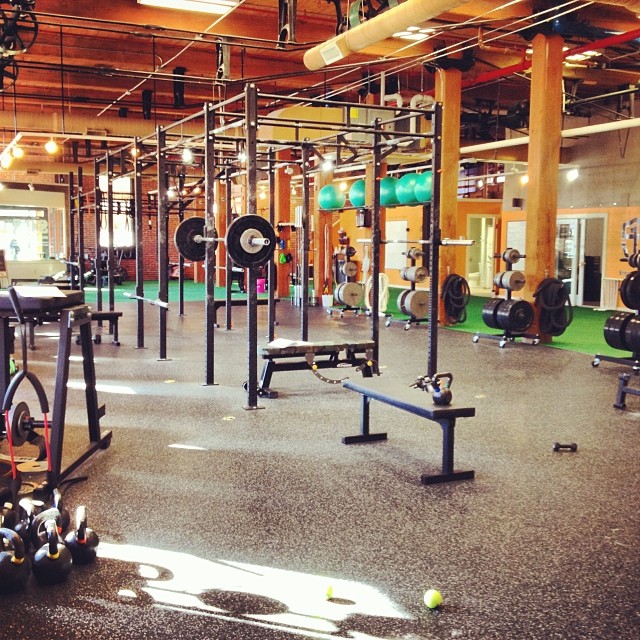 1:00pm Staff meeting!
2:00pm Catch up with our strength and conditioning coach and membership sales representative.
2:30pm Proof a blog my husband wrote for NortheastMMA.net.
3:00pm Answer the phone and answer some questions for a parent about our high school ports performance training program.
3:15pm Eat again since I have a busy night ahead. Run out and grab a coffee at Starbucks in hopes of getting a second wind. It works, thank you coffee!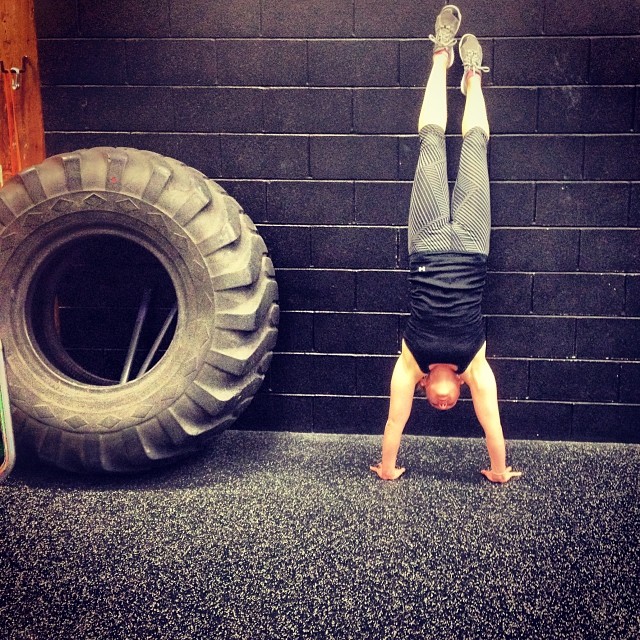 4:00pm Write out a new workout for clients coming in at 4:30.
4:30pm Train a small group of teachers and school administrators. (Fun fact, my mom is in this group and she's working on her pull-ups!) This group is tired and stressed today so I know they need a good workout more than ever.
5:30pm Coach our 60-minute strength and conditioning adult group training class. This is usually one of our biggest classes during the week. I love the energy, conversation and overall camaraderie during this class. I look around the room and feel thankful because this is what it's all about!
6:30pm I teach the second group class of the night, a smaller class, but man do they work hard!
7:30pm Take a deep breath and wonder how another Monday is in the books. Catch up on a few more emails, post a few pictures on Facebook and clean up the gym before locking up for the night.
9:00pm Arrive home, shower, catch up with my husband for a few minutes and get to bed knowing that I get to spend the whole next day with my kiddo. (Yay!)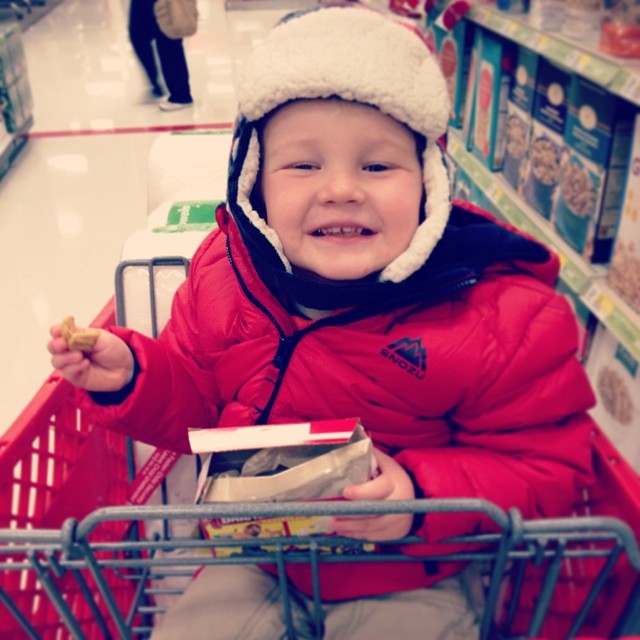 This is a pretty normal schedule for me on a Monday, but like I said before, every day is different and some are more hectic than others. As you can see I don't get much time with my toddler on Mondays, which makes Tuesdays extra special since that's my at-home day.
As hectic as running a businesss can be, I wouldn't change it for the world. I'm so glad that I went to college for business and that I have my experience from working in corporate America (although I hope I don't have to go back). Honestly, my marketing and business skills have helped our business tremendously. Most of my work is done ON change drastically day-to-day?
Have you ever thought about making a drastic career change?
Whether you're seeking further success in your current role or a new opportunity, Kaplan University can help you prepare for the exciting possibilities ahead.*
As an accredited university built on 75 years of experience,† Kaplan University offers a wide range of career-focused programs designed to develop the skills and knowledge leading employers seek. Our focus: to offer you the most direct educational path to achieve your goals.
Are you ready for a change? Learn more at kaplanuniversity.edu.
* Kaplan University cannot guarantee employment or career advancement.
† Kaplan University is regionally accredited. Please visit http://www.kaplanuniversity.edu/about/accreditation-licensing.aspx# for additional information about institutional and programmatic accreditation.