How is it that Christmas is basically a week away? I am not finished with my shopping yet, but with the help of Amazon Prime hopefully I will have everything on time.
If you're looking for a last minute gift to get that fitness-loving friend or family member, I've got a few ideas for you. If you're better than I am and your shopping is done, maybe you can just buy yourself a few of these treats in order to prepare you for your most fit year ever. 😉
My top fitness must haves (all would make awesome gifts!!) include:
1. Spright Cosmetics
I wrote about Spright Cosmetics last year, but I just had to tell you guys about these products again. I often teach a class and then do my own workout after, but I don't want to have to deal with washing my face when I wake up, then after class and then again after my workout. I also don't want my poor clients to have to deal with looking at my under eye circles if I don't wear any makeup at all.
This makeup for active women is the bomb.com. The concealer doesn't run or come off on your clothes when you wipe your face and it doesn't cause breakouts. In fact, I love the concealer so much that I wear it all the time now, not just on workout days. It covers really well. The mascara is awesome too…it doesn't clump and doesn't run, even during my sweatiest of workouts!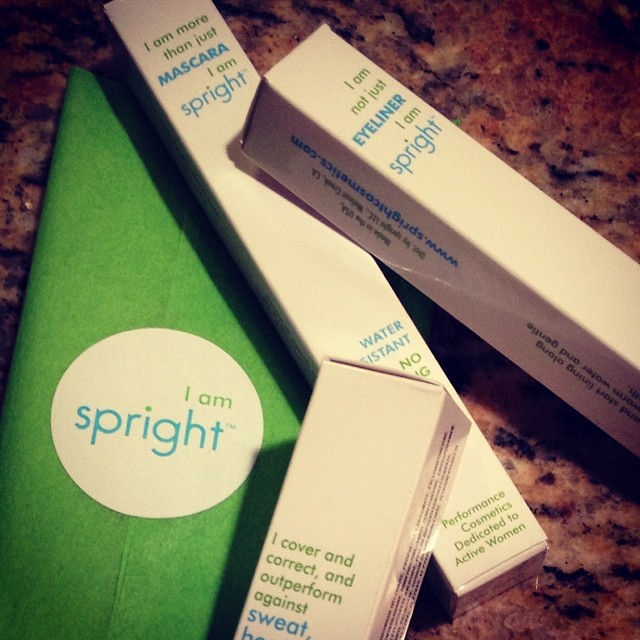 My friend, Conny, over at Spright Cosmetics is offering all Sistas of Strength readers a free mascara or eyeliner with the purchase of a concealer. This is an awesome deal!! Visit the Spright Cosmetics website and enter the coupon code holiday. Unfortunately, there is no option for rush delivery, but she has extended the coupon until Jan 5!
2. Burn the Fat, Feed the Muscle
I received a copy of this book through my involvement with FitFluential. Verdict: I loved it. It's in line with a lot of what I already tell my clients and fits in nicely with the Precision Nutrition way of eating that I love.
The best part about this book is that it's not about dieting down, but rather about building people up in a positive way. I loved that everything in the book is completely customizable because we all know by now that there is no one way of eating or training that fits everyone perfectly, right? Although Tom goes into detail about things like how to figure out your macros and some advanced ways to accelerate your fat loss, he explains things in a way that is really easy to understand.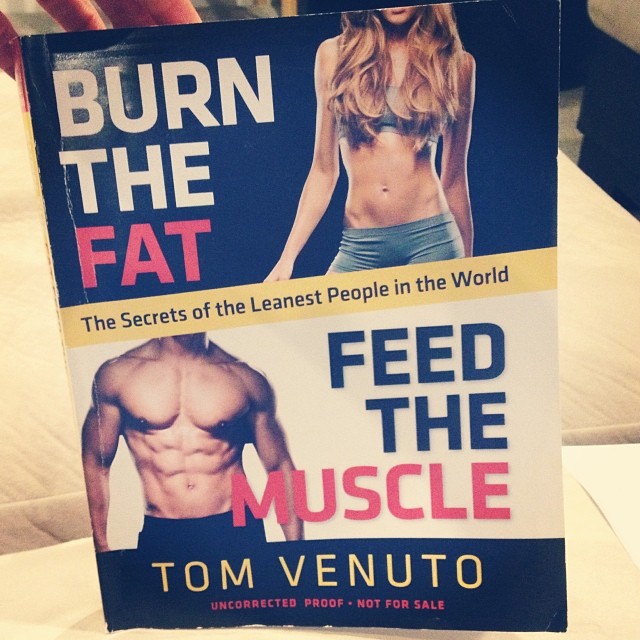 3. A Kettlebell
This is a no-brainer for me. I think everyone should have at least one kettlebell at home. It is so incredibly easy to squeeze in a quick at-home workout if you have a kettlebell handy. One of our clients said to me the other day that kettlebell snatches are like therapy. I couldn't agree more. There's something really calming to me about setting a timer for :15 on and :15 off and grabbing a kettlebell for some snatches.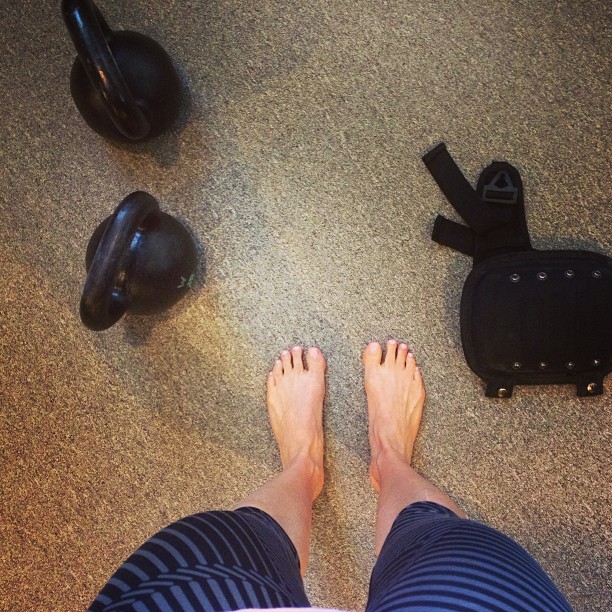 4. G-Fuel
G-Fuel would make a great stocking stuffer! My beloved Fast Twitch is no longer available so I had to find a new pre-workout for those days when I just need a little energy boost. My new favorite pre-workout is G-Fuel. I love the blue ice and pink lemonade flavors and just had the watermelon for the first time the other day.
My only warning on this is not to take too much. I took a scoop filled to the top one day and I felt like I was going to die. Come to find out I took probably 1.5 times the amount you are supposed to take and I am small and sensitive to medicine/caffeine so it wasn't pretty. I take about 1/4 or 1/2 a scoop now and it's perfect!
What else is on your fitness wish-list this year? What do you use all the time or just absolutely love?
Please note: Spright Cosmetics sent me a concealer, mascara and eye liner for review. Tom Venuto sent me a copy of Burn the Fat, Feed the Muscle for review. I was not compensated for this post and all opinions are my own.