Thank you for all of your patience lately with my sporadic blogging and malware issues. I'm so excited that my new blog design is finally live and I can get back to my regularly scheduled posts about fitness, nutrition, mindset, motherhood and family!
One thing I am not quite as excited about is the flood we had at our gym last week. Long story short, I showed up to open the doors to Skill of Strength around 5:30am and it was literally down-pouring inside our gym. As you can imagine, I pretty much had a panic attack and called Superman…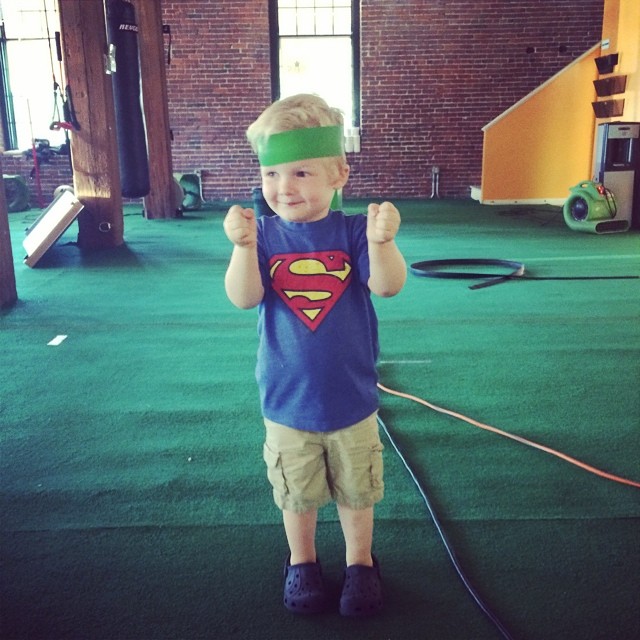 A few days later, we're sticking together, drying out and practicing being patient. In the midst of all the chaos I really do feel thankful. Although we have a huge mess and I'm sure we'll be dealing with this for awhile, we have also received countless messages, calls and visits from concerned Skill of Strength members. What's better in life than being surrounded by an amazing support system of friends, family and clients? Let me answer that for you…NOTHING.
Two things define patience. Your attitude when you have everything and your attitude when you have nothing.

– Unknown
Let's face it, practicing patience is generally not a lot of fun. However, most people really suck at being patient so doesn't it seem like something we should practice more? If you suck at pull-ups (and have a desire to get better at them) I'd tell you to practice pull-ups more so why should this be any different?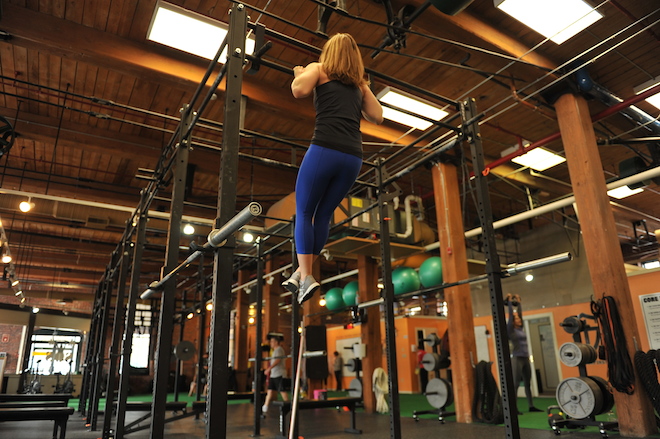 Here's the thing, I have a three-year-old. It's probably not surprising you when I say that he's been giving my patience a pretty good workout lately. As frustrating as his crazy toddler behavior can be, I'm learning to stay calm and I'm practicing being more patient with him. Being patient instead of flipping my lid absolutely helps both of us move on much more quickly from the terrible things I do as a mom… you know like cutting the tomato when he really wanted it whole.
My three-year-old has an excuse for his lack of patience. He is three. He hasn't had that long to practice patience and therefore he's not very good at it.
Unfortunately, most of us have had a lot longer to practice being patient and we still suck at it. No one wants to be patient; we want immediate gratification. We want to join a gym and get results NOW. We want to eat all the food we can get our hands on NOW. We want to be able to squat 200 pounds NOW. We want to be able to do 10 pull-ups NOW. We want to learn to love vegetables NOW.
Here's an example related to strength training. I often hear clients getting majorly down and out when a bad training day hits. You know those days… you feel weak and you can't bench as much as you could last week. Those stupid kettlebell swings are just not clicking. You can barely eek out one push-up.
Here's the thing. It's obvious to most people that dealing with a flood in your gym and parenting a three-year-old both require patience. What I think we often forget, is that getting stronger requires patience too. Consistency is your best bet when it comes to building strength and getting in better shape. Be consistent and practice patience (and squats!). The results will come.
Never cut a tree down in the wintertime. Never make a negative decision in the low time. Never make your most important decisions when you are in your worst moods. Wait. Be patient. The storm will pass. The spring will come.

– Robert H. Schuller
Strength takes time. Strength takes patience. How can you practice patience as you work towards getting stronger?