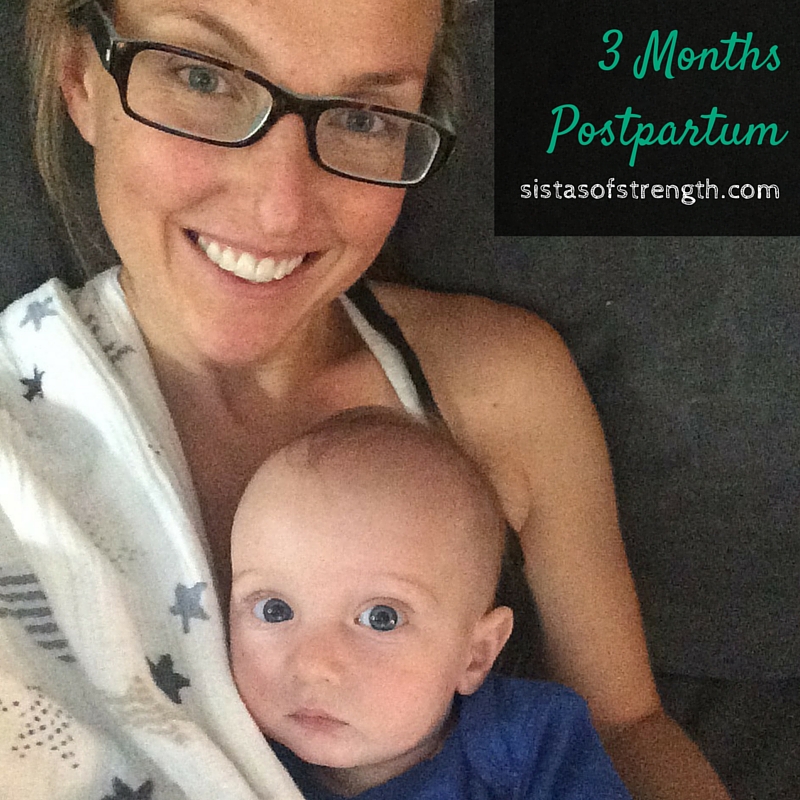 Oh my…this little man is THREE MONTHS OLD. Okay…he was 3 months old on September 13th and that was already awhile ago now! He'll be four months before I know it!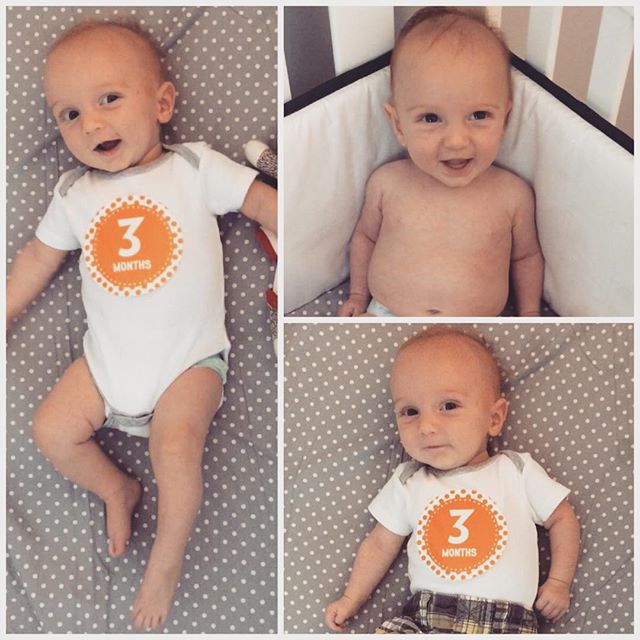 Life is flying! I swear it speeds up each week. Like, how is today already Thursday? I seriously can't even remember what it was like to wish the days away …slowing waiting for Friday. Now, all I have to do is blink and it's here!
I've been slacking here on Sistas of Strength, but we have been putting out some great training and nutrition related posts on Skill of Strength if you are interested. You can also sign up for our weekly newsletter to get links each week from Skill of Strength and other recommended reads!
Today, I'll share a recap of how baby and mama are doing at 3 months postpartum.
The first few months having a newborn is basically a blur. I remember that happening with Connor too and this time we threw in a move, owning a business and having a 4-year old too. No wonder we were tired this summer!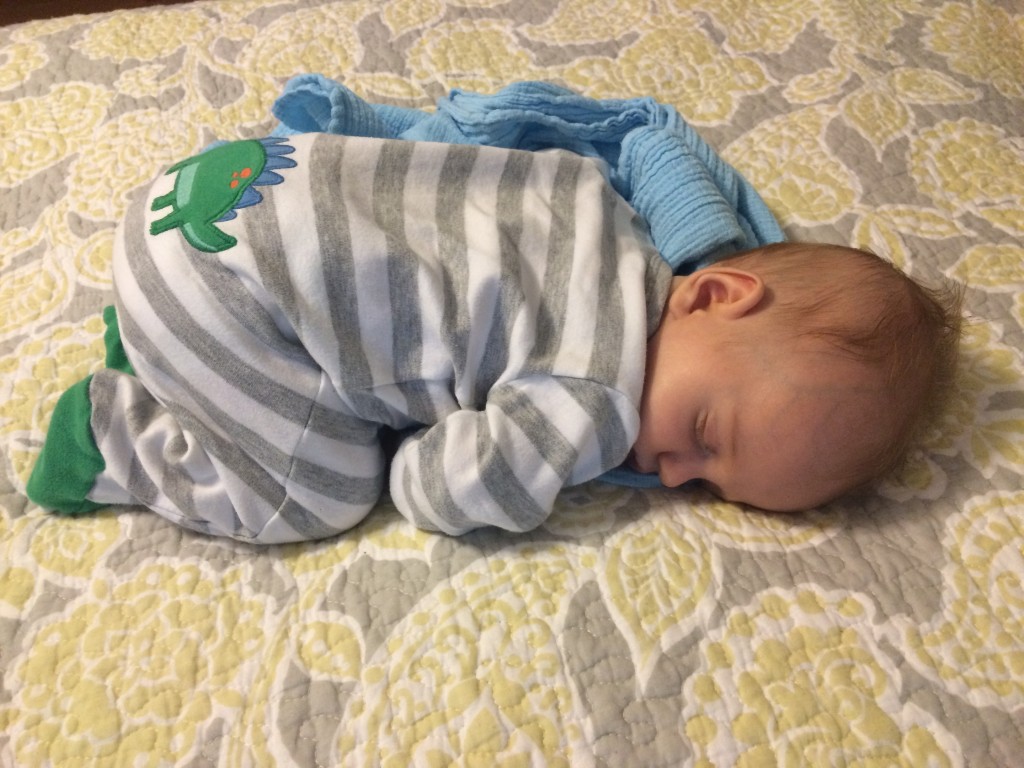 How's Baby at 3 Months?
This little man has such an awesome personality and I just love watching him grow and adapt to his environment. He is laughing now. OMG it's amazing! (Keep an eye out on Instagram for when I can catch a good video of it!)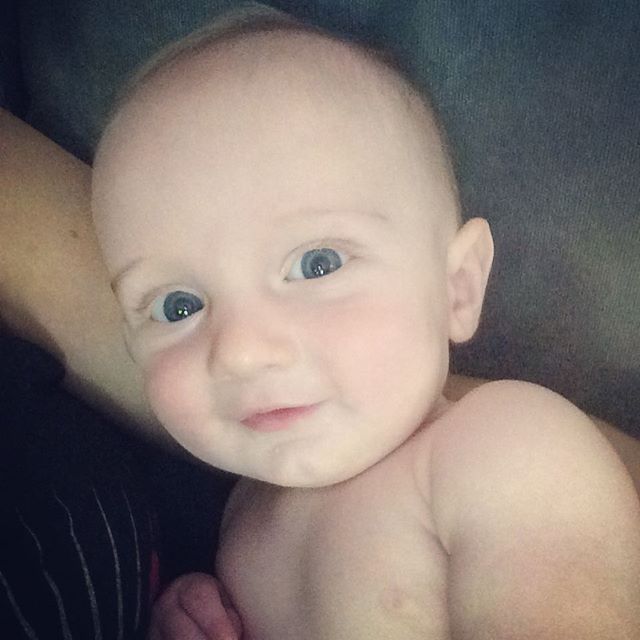 He's not nearly as "scheduled" as Connor was, but it sounds like this is pretty common with second kids. You can't just schedule every single thing around nap time this time around! I had a hard time with the lack of a schedule at first, but now I'm rolling with it and keeping a bedtime routine that is consistent, which works well for all of us!
Breastfeeding Details for Curious Moms…
I'm pumping and supplementing with formula. No, that wasn't my plan, but it's what's happening now. I wanted to love nursing this time around and I wanted it to work well for us. It started out great and, surprisingly, I really did enjoy it many days. It was a lot easier and I was a lot more comfortable the second time around. Plus, it was awesome not dealing with bottles or having to pack anything when we were out and about.
I got so used to nursing Drew, I was able to walk around the house and nurse him if I had to, but then we started packing, we moved and we didn't have a real kitchen for two weeks in our new house. I was exhausted and super overwhelmed so my supply got really low. Drew wasn't growing as quickly as doctors wanted. He was pretty miserable and wasn't really sleeping well after we moved so I ended up having to supplement with formula, which eventually turned into pumping and supplementing so we knew how much he was getting at each feeding.
I'm hoping to do it a bit longer and then call it quits. Pumping is really time consuming and exhausting…and just not enjoyable at all. I pump five times a day and feed him six times a day, which is a lot, especially on the days that I'm home alone with both boys.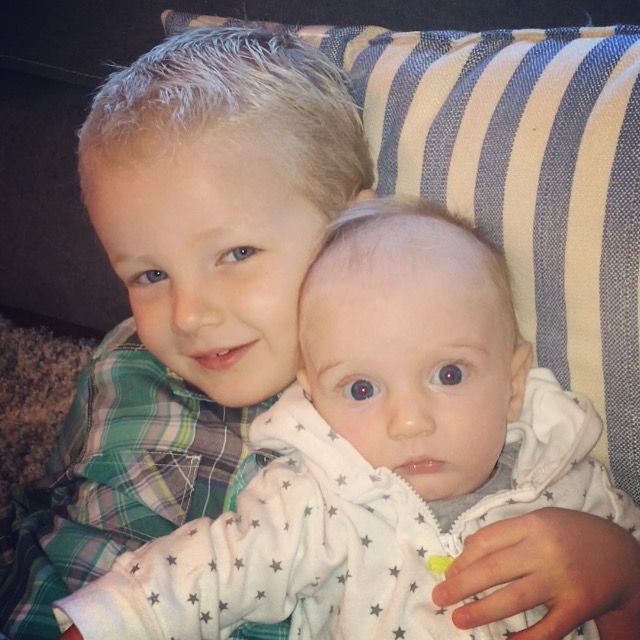 I actually tried to nurse Drew last weekend to see if maybe for some reason I could actually get back to it a bit, but he just had no interest. 🙁
Posts I wrote with my first baby on breastfeeding and exclusively pumping:
Daycare
I had such a hard time when Connor started daycare, but I was at a job I didn't like and had to commute. Plus, he was my first and I wasn't familiar with the place. This time around, it actually felt great to drop Drew off! Not because I love him less (duh), but because I love my job, I was really tired of multi-tasking and this allows me to be his mama when he's home. Plus, he only goes twice a week which is really perfect for us right now.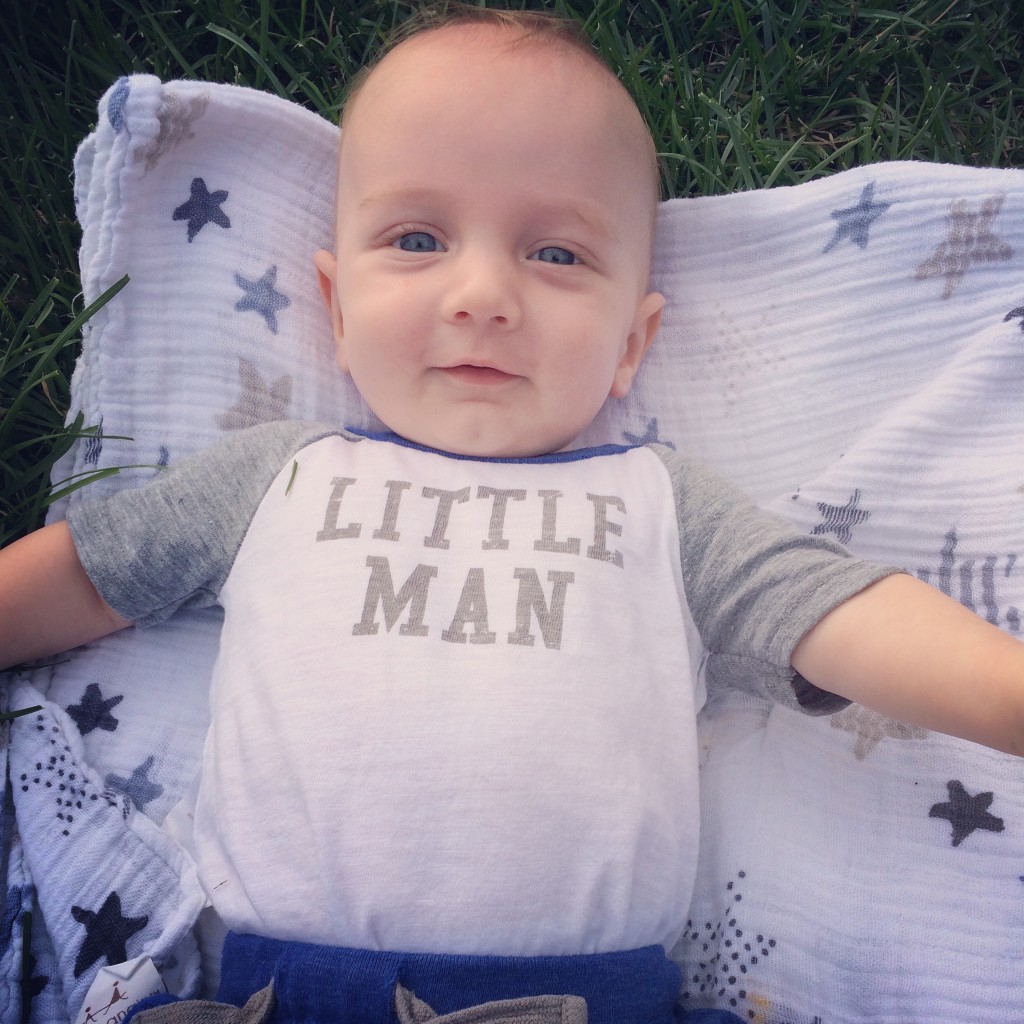 Everyone at daycare loves him and says he is very snuggley and sweet. He's not really napping much there which has been interesting, but hopefully he'll get used to the overstimulation, extra kids, extra light and extra noise!
Big brother checks on him at daycare too! 🙂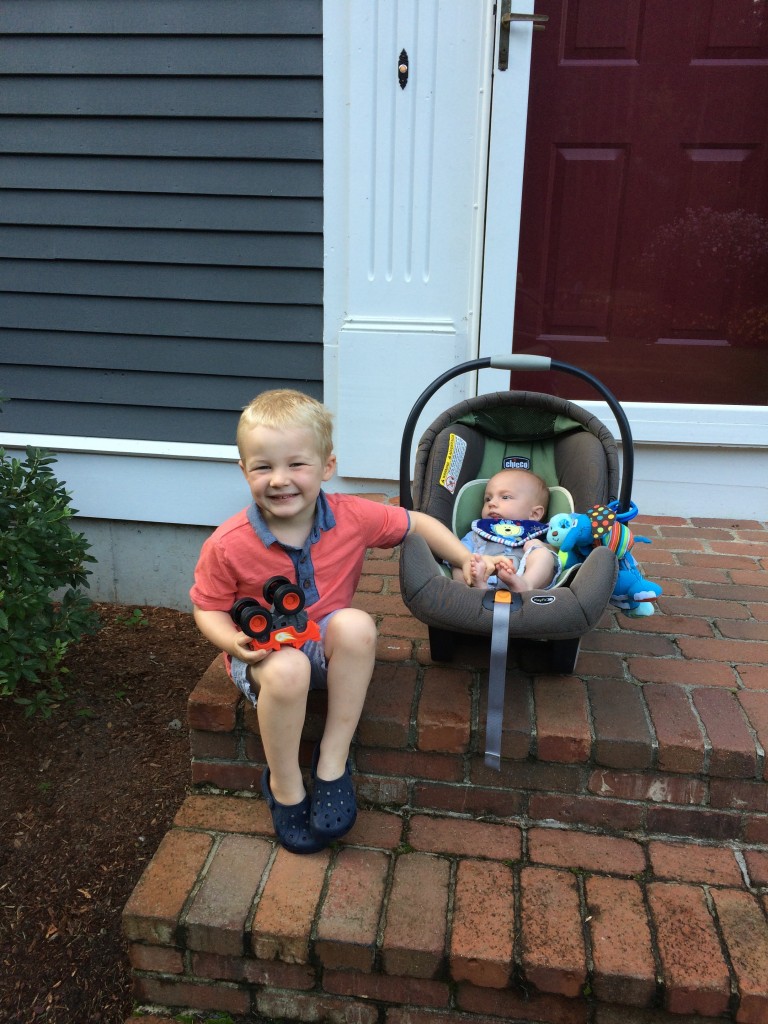 How's Mama Doing?
Mentally at 3 Months Postpartum
I'm really happy right now. I absolutely love my little family, I love our new house, I love my job and I love my schedule. I can't complain. Life is very good.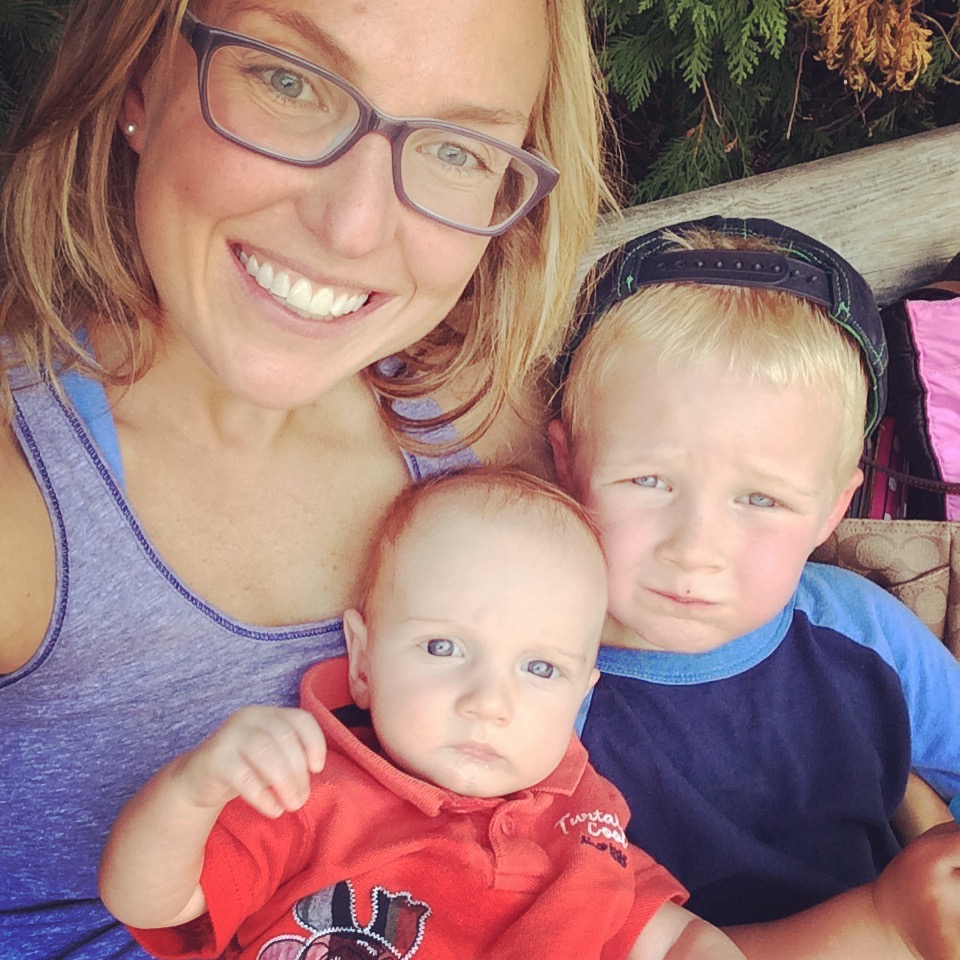 Having both kids in daycare a few days a week really helps so I feel like I can have work time and mama time instead of always trying to do both at once. Some days I'm better at separating work and home and other days not as much, but I think that's probably true for all working moms.
Even though I didn't get a real maternity leave since we own a business, it feels great to be back training a bit and teaching a few classes at the gym!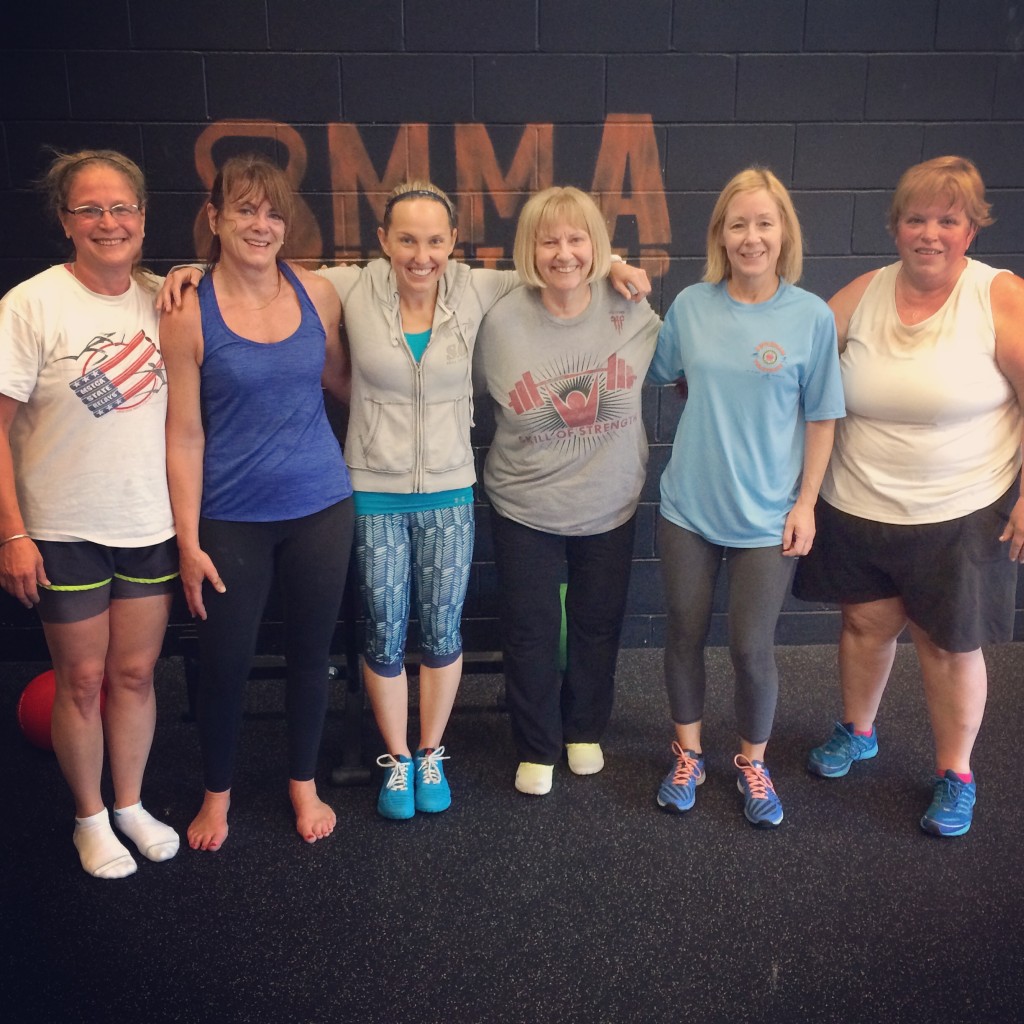 I'm also doing better over the last few weeks because I get more sleep now that I'm not up every night feeding Drew and I have a few more dedicated training times.
Movement and sleep…two things that make all the difference in the world!
Physically at 3 Months Postpartum
I feel really good overall. My weight is what it was before I got pregnant, but I look different. I miss having a flat chest. Boobs are uncomfortable when you're not used to them. I'm still rocking a bit of a belly, but I don't forsee that going away until I'm done nursing and I'm very okay with that. Even though I'm pumping, I still love the fact that I'm able to provide my kid with food. The human body is so cool.
Last time I was so stressed about losing weight and getting in shape again and I got so frustrated because it didn't happen as quickly as I thought it would. This time, not only were we so busy I didn't have time to focus on it, but I also just know now that by listening to my body, eating when I'm hungry, giving in to cravings sometimes, getting as much sleep as possible and moving a lot my body will look and feel the way I want it to!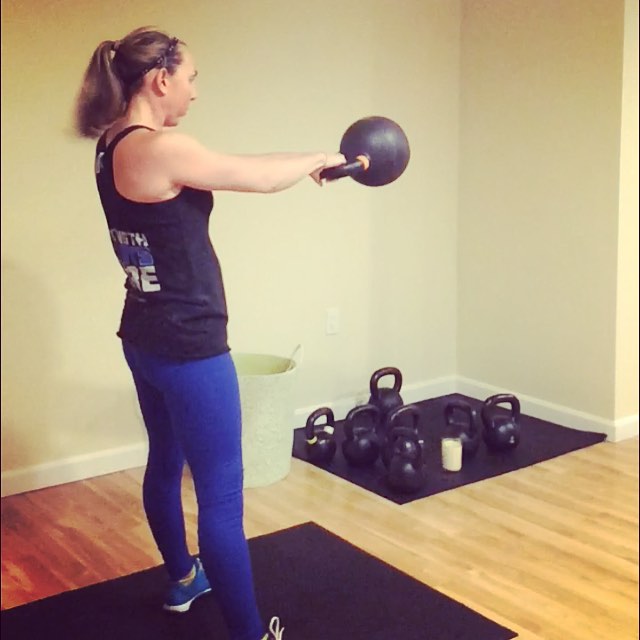 Fitness
Fitness-wise things are good. I'm happy I kept strength training during pregnancy, and did tons of mini-workouts this summer to stay strong and even start getting some of my pre-pregnancy strength back in the early(ish) postpartum period.
I've been writing my own training programs for the last year or so and felt like it was time to get a coach again.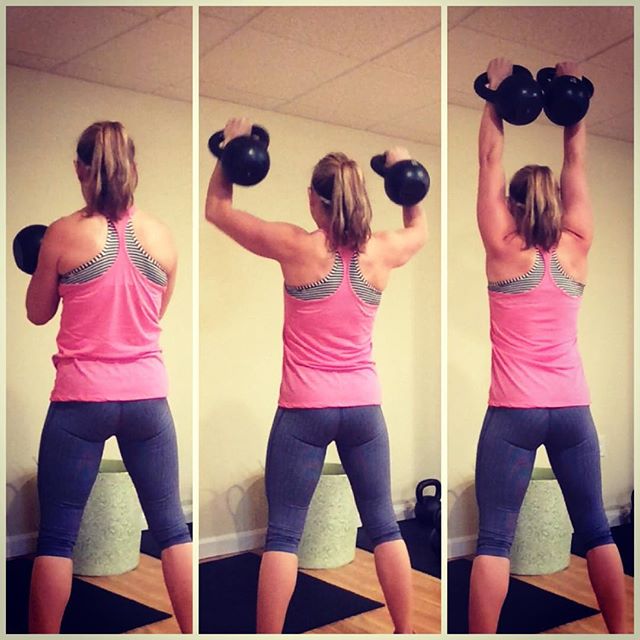 I had my husband write me a strength training program and he's been picking on my technique a bit with some of my barbell and kettlebell work. I definitely developed a few bad habits while I was pregnant training-wise.
I'm strength training three days a week right now, twice at the gym and once at home. I'm usually getting in some type of conditioning two of the other days out of the week. Also, I'm walking as much as I can and even added in a little bit of running once or twice a week now that I'm feeling more healed. Not a lot and not if it bothers me even a little bit!!!! Running was one of the last things to be added back into my postpartum training this time, and should have been last time too. 😉
Nutrition
I'm hungry. I mean honestly, I'm always hungry, but right now I am even more hungry. I'm still on a seriously mean overnight oats kick (it's been going strong for maybe over a year now…haha) so I have those almost every day for breakfast. Carbs, protein and healthy fats! Yum!
Lunch is usually an egg and veggie scramble in a brown rice wrap, a chicken and hummus wrap with veggies or a big salad with chicken.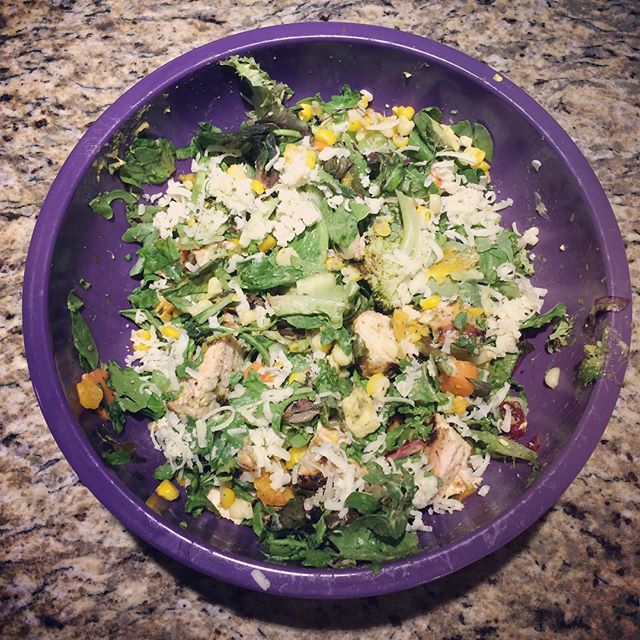 Dinner is random and depends a lot on the day, how the kids are, my mood, etc. However, planning ahead REALLY helps.
Like I said, I'm really not trying to lose weight right now. I'm trying to take care of myself and get stronger. That's it.
Hoping now that I'm in a groove with childcare I'll be back around these parts a bit more. I'm also thinking about starting a 12 or 16 week online nutrition group for moms. Any interest out there?!